San Francisco is one of those cities with such a strong personality that it can't be mistaken for any other. Between the famous fog, nicknamed "Karl" by the locals, the fire-engine red bridge that has been the subject of several Hollywood movies, and the capital of queerness that is the Castro district, it is impossible to remain indifferent to the charms of the Californian city. With this in mind, here are some of the most significant and interesting places at the heart of the history of LGBTQ in San Francisco.
A bit of historical context
Rewind the clock to the 1960s. As the Summer of Love begins to unfold, San Francisco is at the epicenter of a social revolution that will rock the entire country. And history was made when in 1966, a group of trans women, drag queens, and non-binary people took action against relentless and highly discriminatory police harassment and started a riot in favor of LGBTQ rights, the first in a long series of activist events in San Francisco.
Fast forward to the 1970s, and enter Harvey Milk, an extraordinary individual with a megawatt smile coupled with an iconic mustache. Milk, the first openly gay elected official in California, dedicated his life to fighting for LGBTQ+ rights. Unfortunately this story ends in tragedy. On November 27, 1978, Harvey Milk's life was cut short by his assassination. His memory remains an indelible part of San Francisco's LGBTQ+ history and serves as a reminder of the ongoing struggles and triumphs in the pursuit of equality.
In 1978, artist and activist Gilbert Baker sewed together a vibrant symbol of unity and pride: the Rainbow Flag. The colorful banner, which was first flown in the Castro district of San Francisco, quickly became an internationally recognized symbol of LGBTQ+ rights.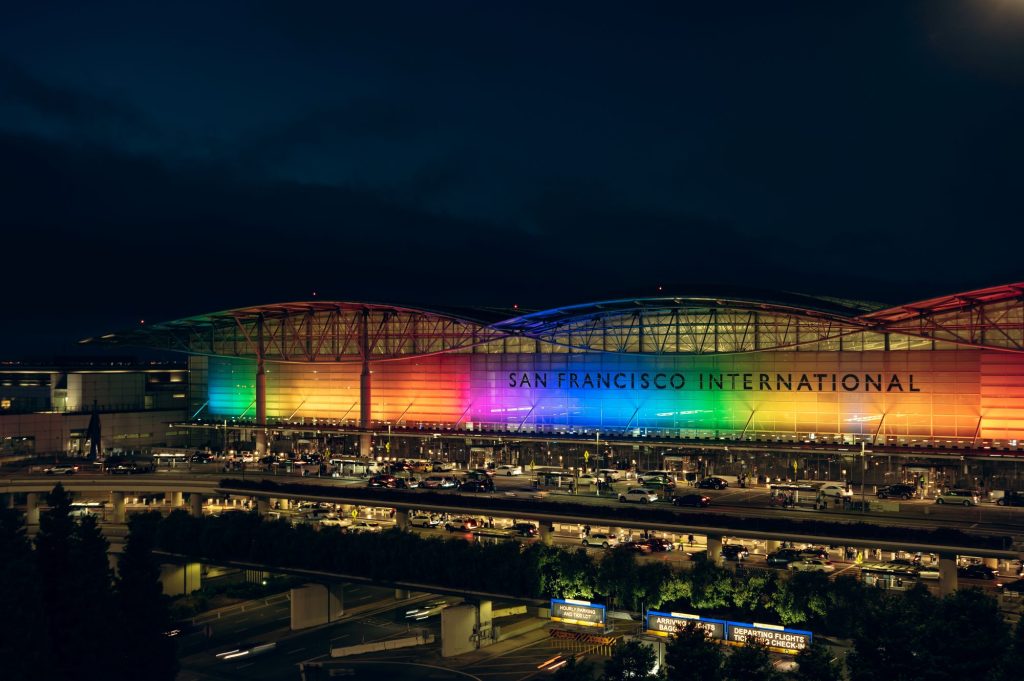 Harvey Milk Terminal at SFO Airport
From the moment you set foot in San Francisco International Airport, its LGBTQ+ character is obvious. This is the first airport in the world to have a terminal named after a LGBTQ leader, coincidentally Harvey Milk Terminal.
With plentiful information about his activism in the 1970s and a giant photo of him kissing Joseph Scott Smith, I told myself that even the most ardent homophobes won't be able to look away. It's also a reminder to watch (or rewatch) the movie Milk, which is dedicated to him, and a reminder that I've chosen my destination well.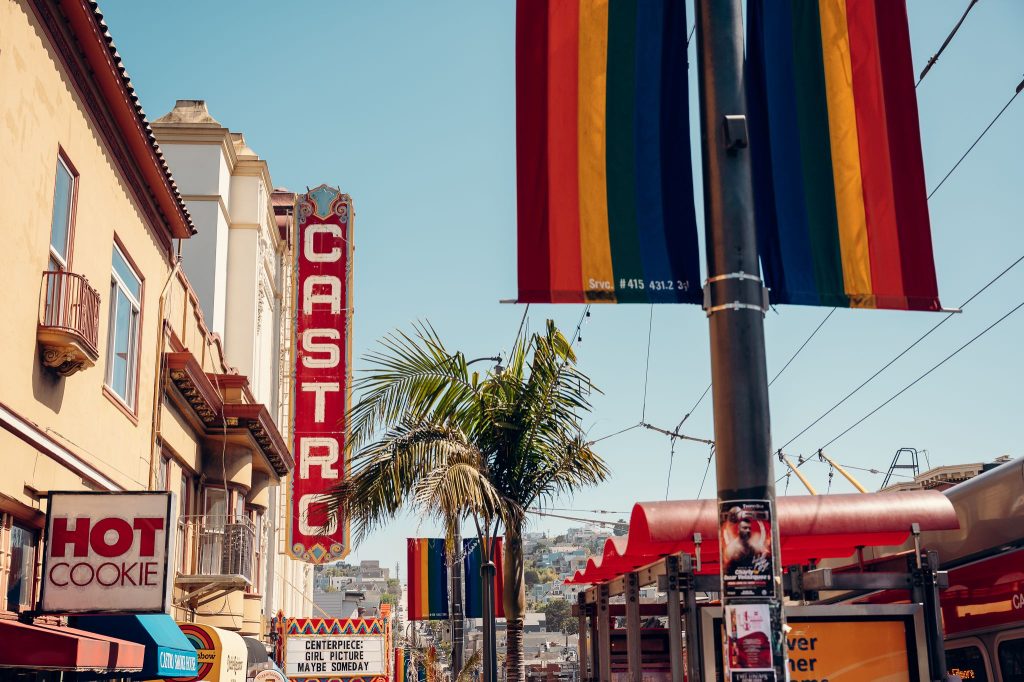 Castro District
Because queer culture is such a vital part of the city, we recommend a stop – or even a full day – in the Castro neighborhood. Firstly, with its famous theater, queer bookstores, eclectic restaurants, bars and art galleries of all kinds, and thrift stores that celebrate color and eccentricity, it's often considered the epicenter of LGBTQ in San Francisco.
Secondly, let's not forget the GLBT Historical Society Museum. It offers a sympathetic, local look at certain aspects of the movement to defend the rights of sexual minorities and gender diversity.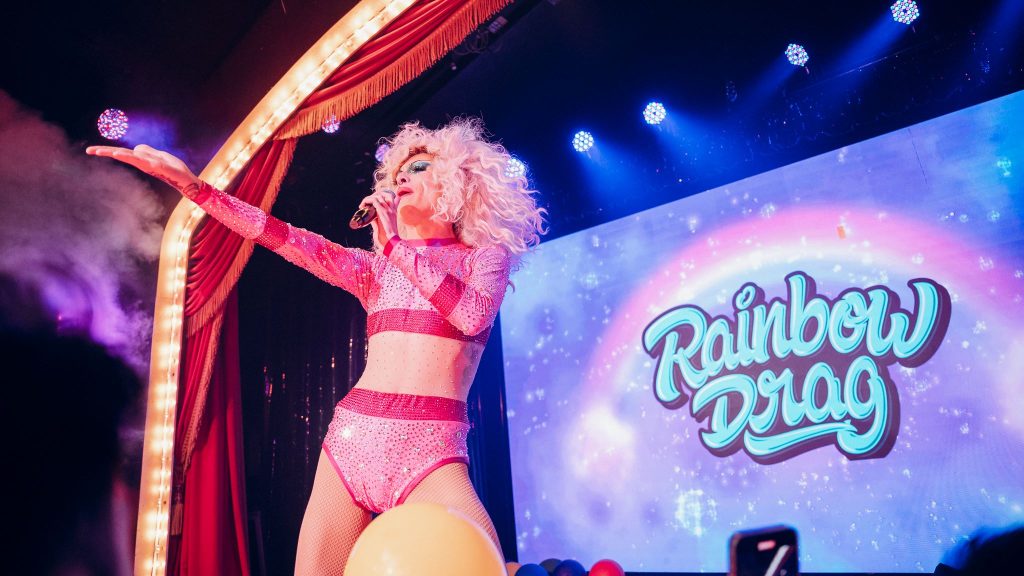 Festive nights out
Your thirst for celebration will be quenched by two Fog City must-visits. First, an evening at AsiaSF Cabaret Restaurant cannot be recommended highly enough. Here, you'll be treated to mouthwatering Oriental specialties while trans perform dazzling lipsync acts on a stage in the center of the restaurant.
Another suggestion if drag queens are your thing, then the Oasis Bar is the place to go. More specifically, this is regarded as the premium hangout for the most talented local drag queens and they are more than happy to put on a show. Just remember to tip them!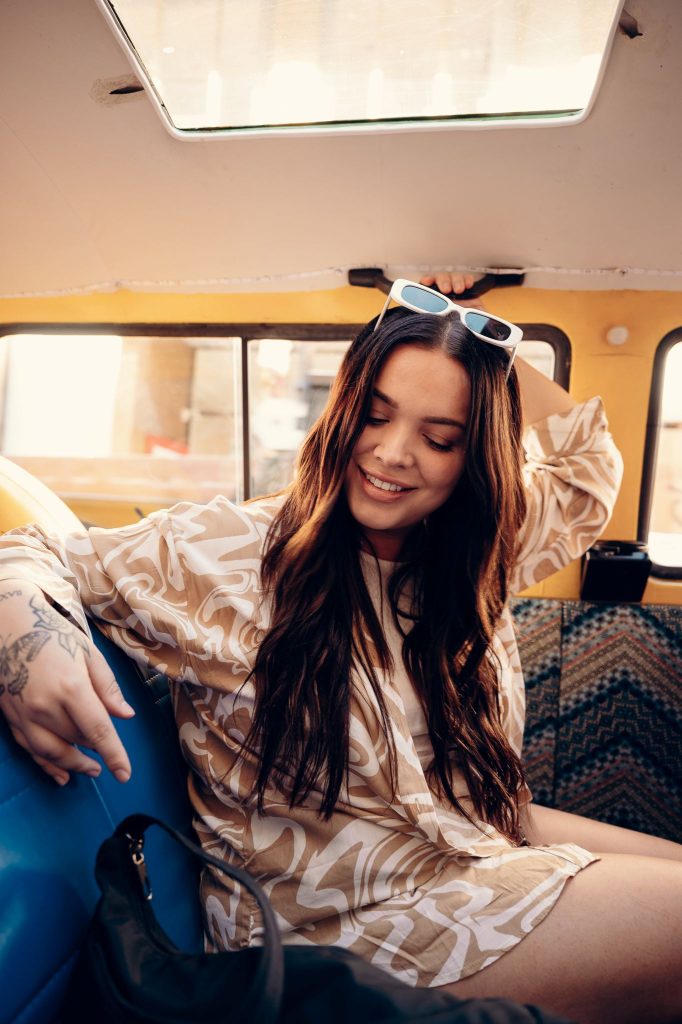 Furthermore, one of the best ways to explore the city and really get a feel for the social revolution of the 1960s is to book a seat on one of the San Francisco Love Tour minibuses. It may sound like a tourist trap or a cliché dripping with nostalgia… on the contrary! We LOVED crisscrossing the city to the music of Jefferson Airplane, ABBA, John Lennon and a host of other icons of the Peace&Love years.
And not because heads kept turning as our psychedelically painted vehicle drove by! But because the guides shared the city's history and peculiarities with undeniable passion. On the program:
Chinatown
Little Italy
The Japanese Tea Garden
The winding rue Lombard
The National Cemetery
The splendid bay
Fisherman's Wharf (and the old Alcatraz prison in the distance)
The Palace of Fine Arts, whose magnificence is too much for your eyes to take in in just a few minutes Chinatown
Ultimately, you can simply go back to your favorite stops afterwards to admire them at leisure.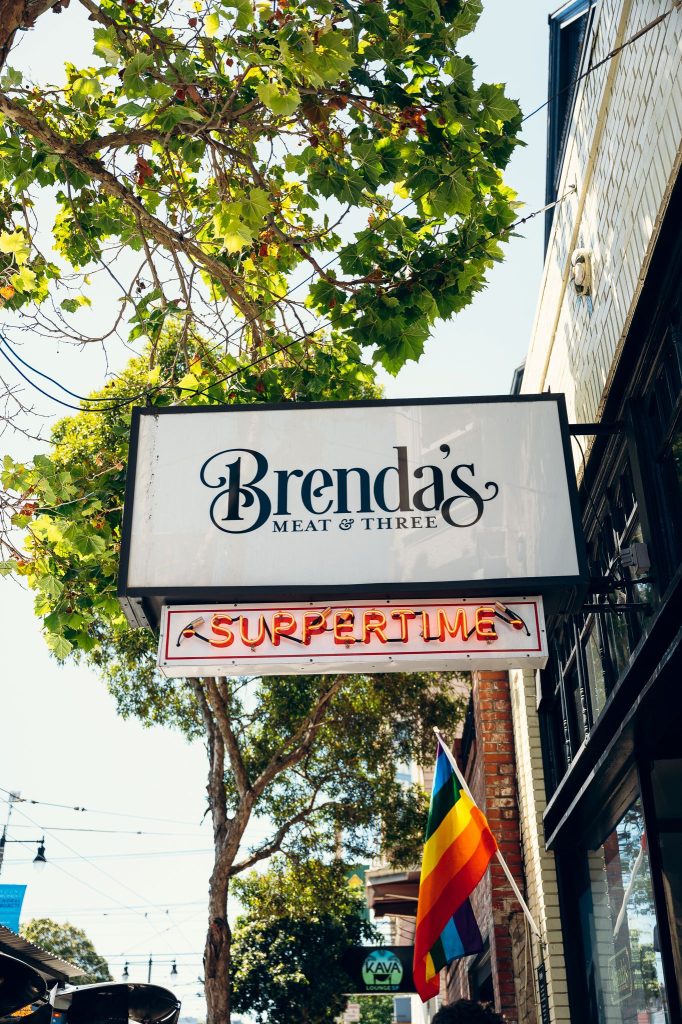 Breakfast at Brenda's
Consider fueling up at Brenda's between your many activities. This is a cosy Louisiana-inspired eatery that serves up, among other things, eggs Benedict that are worth the detour, giant crepes, and a tasty dish of pulled pork. After that, why not get a beignet (or two, we won't tell) while you're there!
The restaurant and its two locations are owned by Brenda Buenviaje. She is an influential entrepreneur in San Francisco's LGBTQ community.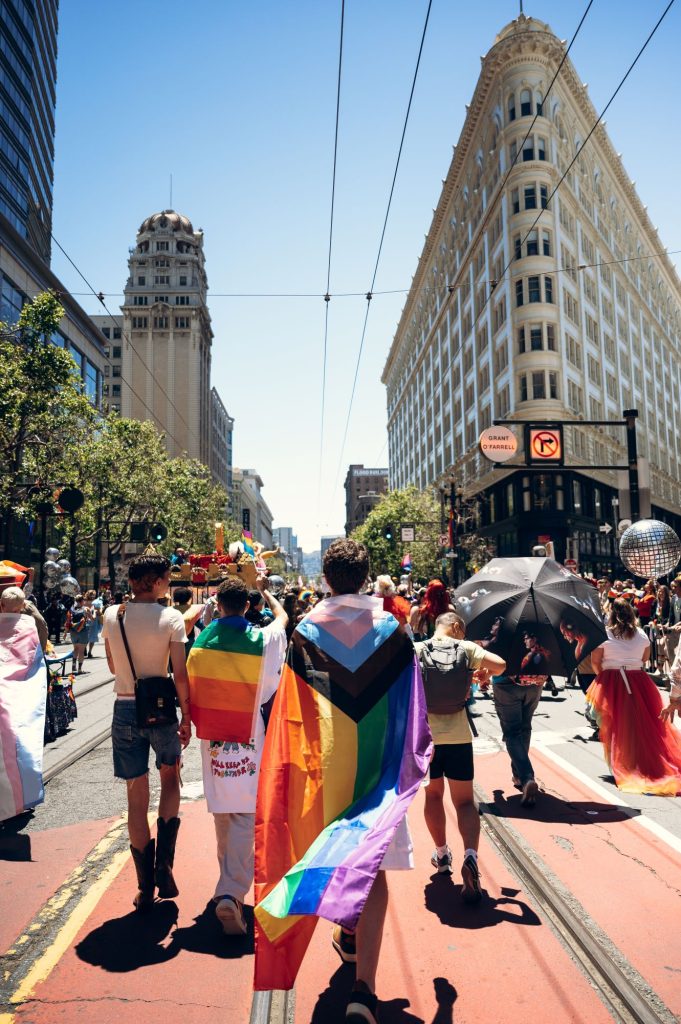 Pride Parade
Unquestionably, one of San Francisco's most iconic LGBTQ activities is the Pride Parade. Each year, close to a million festival-goers descend on Market Street on their way to City Hall for a blockbuster concert at City Hall. Since its inception in 1970, San Francisco's streets come alive with floats, marching bands, dance troupes, community organizations and colorful costumes.
A celebration of equality and acceptance, this vibrant event highlights the community's progress, resilience and diversity.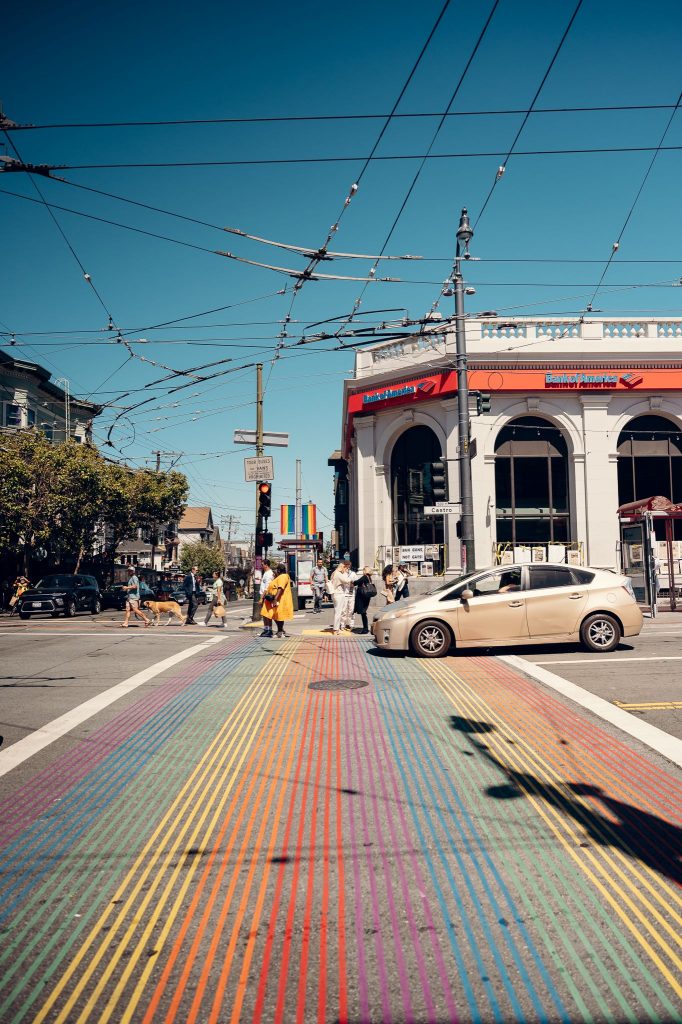 Other landmarks and LGBTQ-owned businesses in San Francisco
All photo credits: Marc-Antoine Hallé