Thinking about an adventure day trip or weekend away someplace near Toronto? Check out these short active trip ideas that will put you in the great outdoors and experiencing the rugged beauty of Ontario's vacation hot spots in any season!
Affordable Outdoor Adventure with Parkbus
It's now so easy to get out of town if you don't want to drive or don't want to rent a car. In operation since 2010, Parkbus has been getting tourists and Toronto residents out and active in many of Ontario's provincial and national parks. They take the worry out of organizing a trip out of the city, and offer an easy bus link that take you straight to some of Ontario's most spectacular Parks.
Parkbus offers day and weekend travel options, their busy season is in the summer, but there are also popular winter, spring and fall trips as well. Parkbus has it all figured out, with pickups in convenient downtown locations, as well as website links and drop off locations near local outfitters, so you can arrange all your rental needs for that perfect adventure in the great outdoors.
It's so easy to do, just go to the Parkbus website, choose your destination, book a spot on the bus, head to the designated pick-up spot in town on the day of departure and before you know it, you're strolling on a nature trail surrounded by towering trees, babbling brooks and sweet country smells.
Trips range from their very popular day trip to Rouge Park, located just within the far northeastern edge of Toronto, to a full weekend adventure in one of Ontario's northern parks.
Elora Gorge Day Trip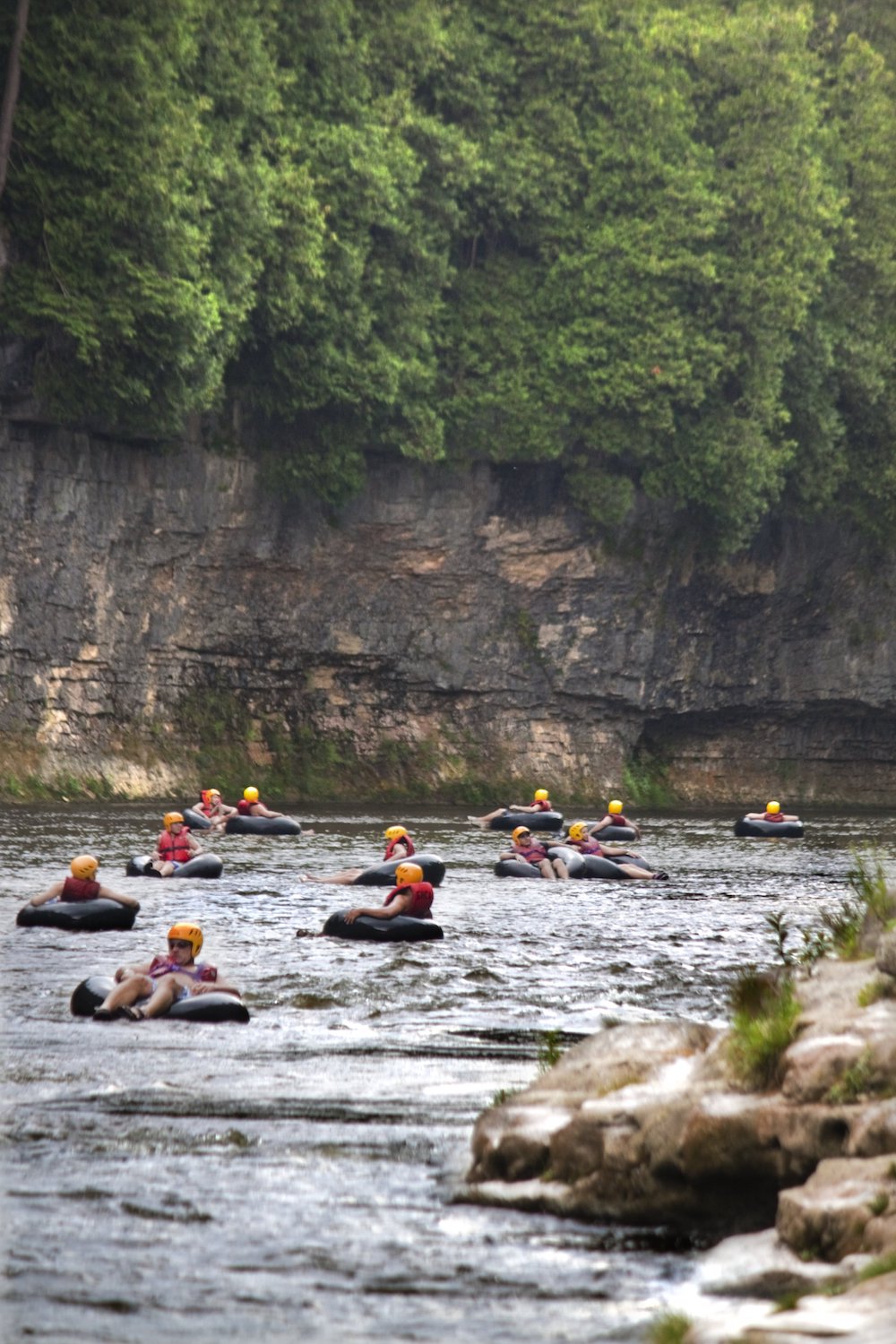 Our favourite Parkbus Day Trip is to the gorgeous town of Elora, located about an hour and a half northwest of Toronto. This quaint village is filled with beautiful craft shops, delicious eating options as well as awesome outdoor adventures. You can hike along the banks of Grand River, gazing down from 22 metre high cliffs to the rapids far below or head over for an afternoon of tubing.
Tubing the Grand will be wet and wild, and not recommended for weak swimmers or young children. This is truly a 'grand' adventure but beware, you are tubing in a natural gorge, down a powerful river, so be prepared! We recommend water shoes, not flip-flops, and no sunglasses or phones, unless you are prepared to lose them on one of the several rapids along the two-kilometer ride.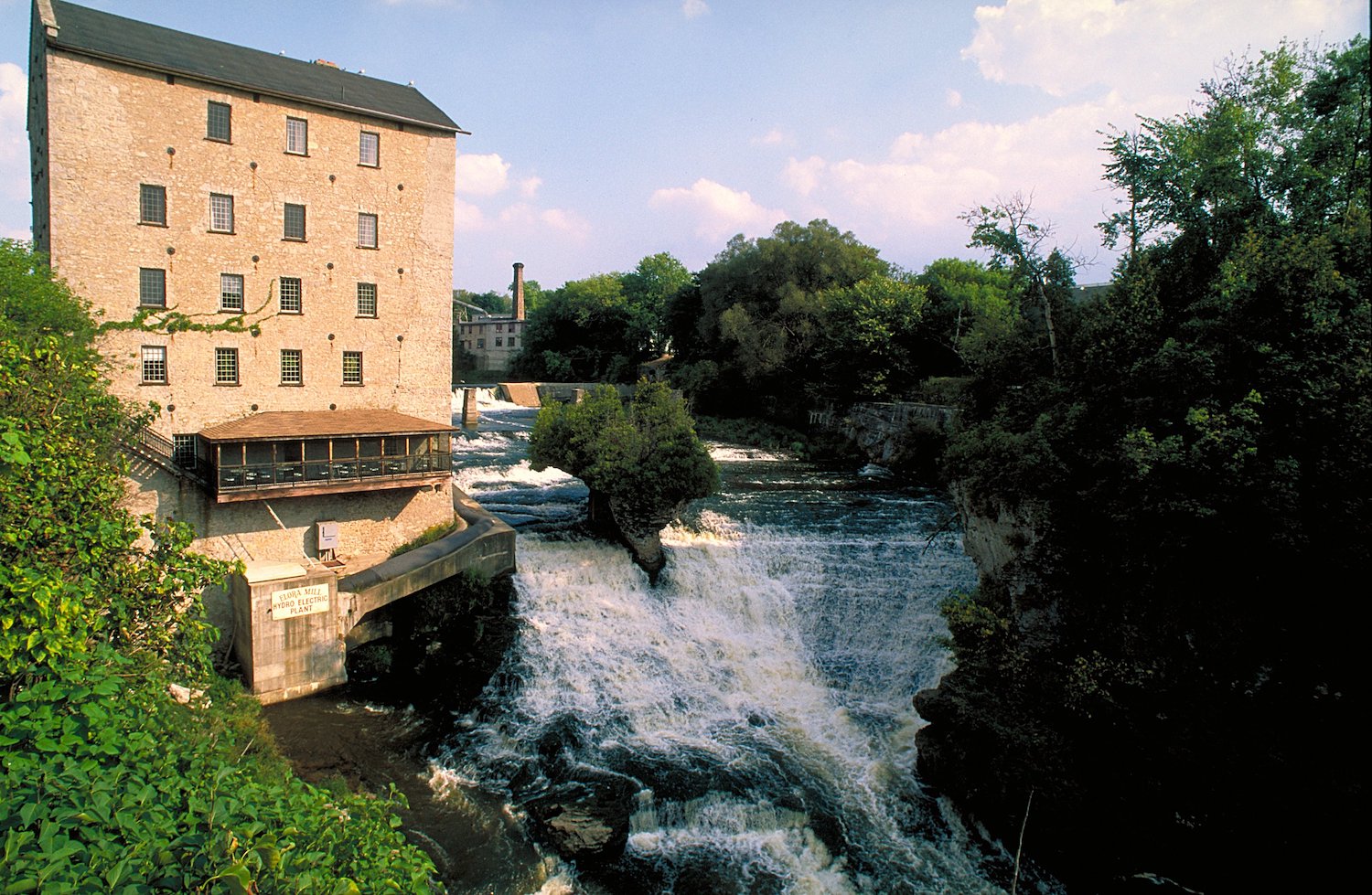 A Wintery Wonderland Day Trip to Arrowhead Provincial Park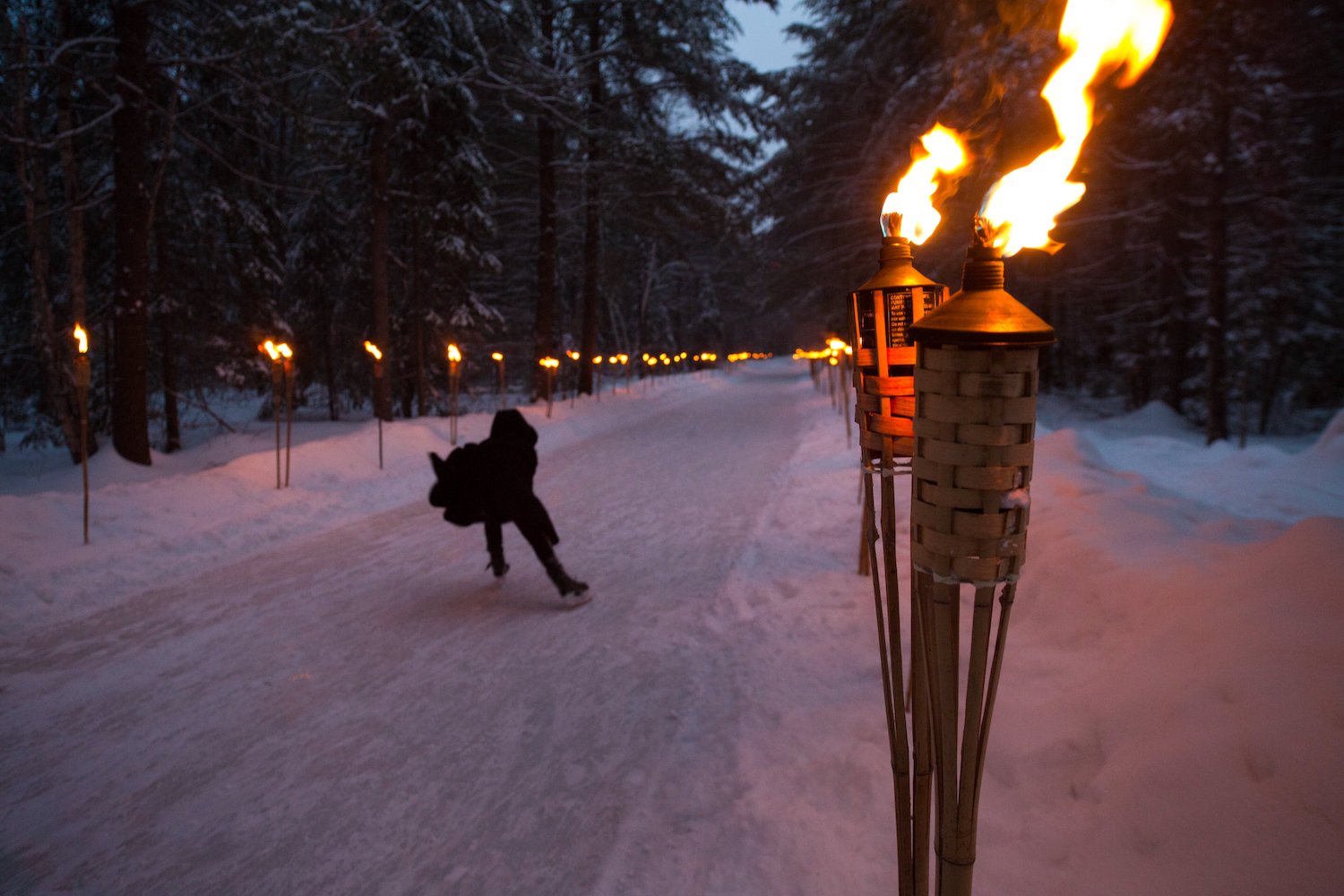 Another very popular Parkbus day trip is a winter escape to Arrowhead Provincial Park. This park has become an Instagram favourite of Toronto residents for good reason; the park has developed lovely well-groomed trails for ice-skating, snowshoeing and cross-country skiing. Travel and Leisure Magazine has named this attraction as one of 19 Stunning Natural Skating Rinks Around the World. Just imagine skating in the midst of towering trees in a snowy forest, with fat white snowflakes drifting slowly down, this is Canada.
Adventure Getaways to Algonquin Park
Disconnect and discover how lovely it is to spend a weekend in Ontario's great outdoors. One of our favourite weekend trips is to Ontario's Algonquin Park, this national park has it all, it's big, beautiful and bursting adventure options that can range from barebones camping to rustic luxury lodges.
Voyageur Quest's Lodge Cabin Adventures is our pick for an all-inclusive off the grid weekend adventure in Algonquin. They will pick you up at any downtown hotel or at the York Mills subway and you are on your way to a worry-free, wifi-free, electricity-free adventure.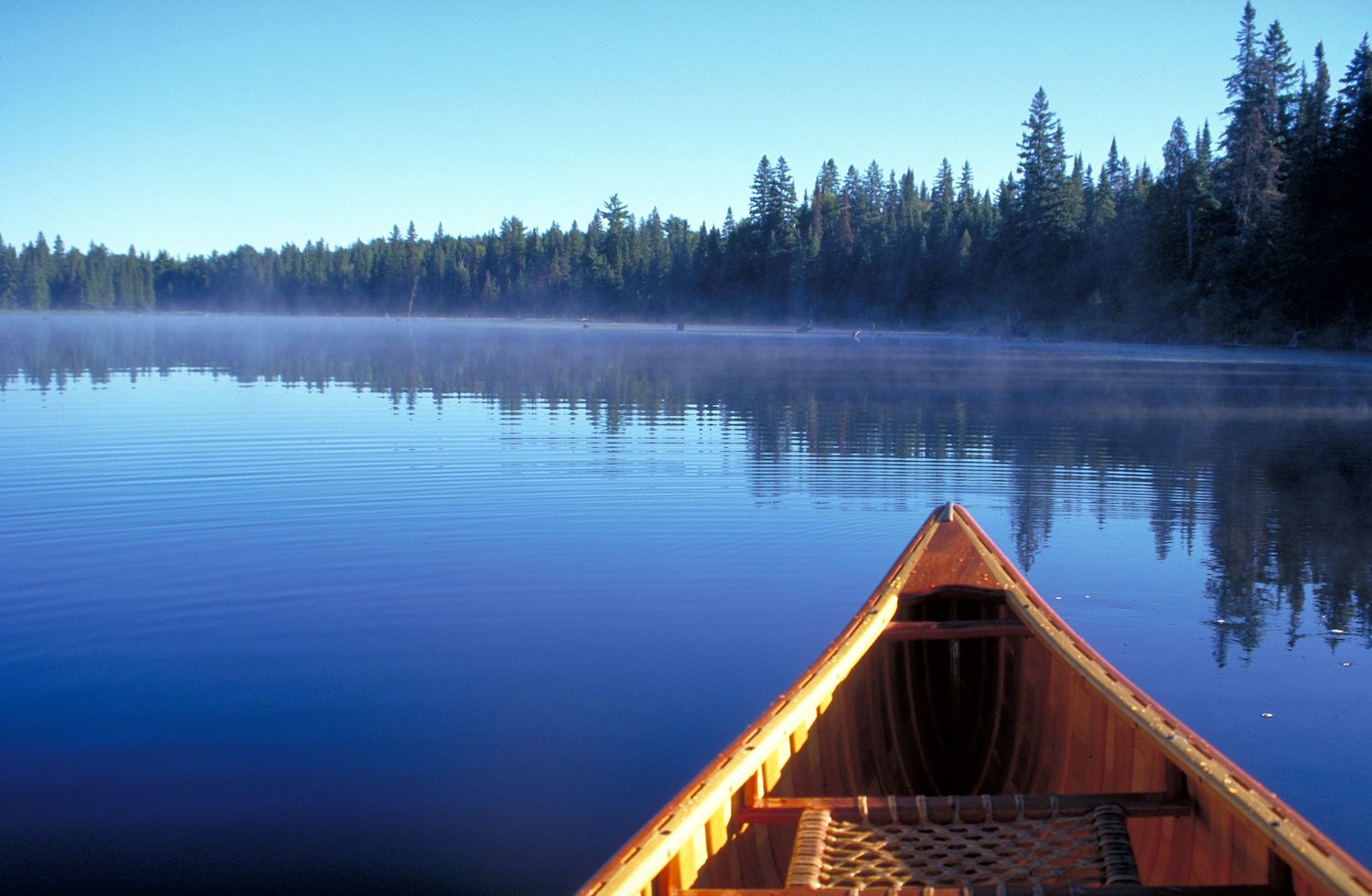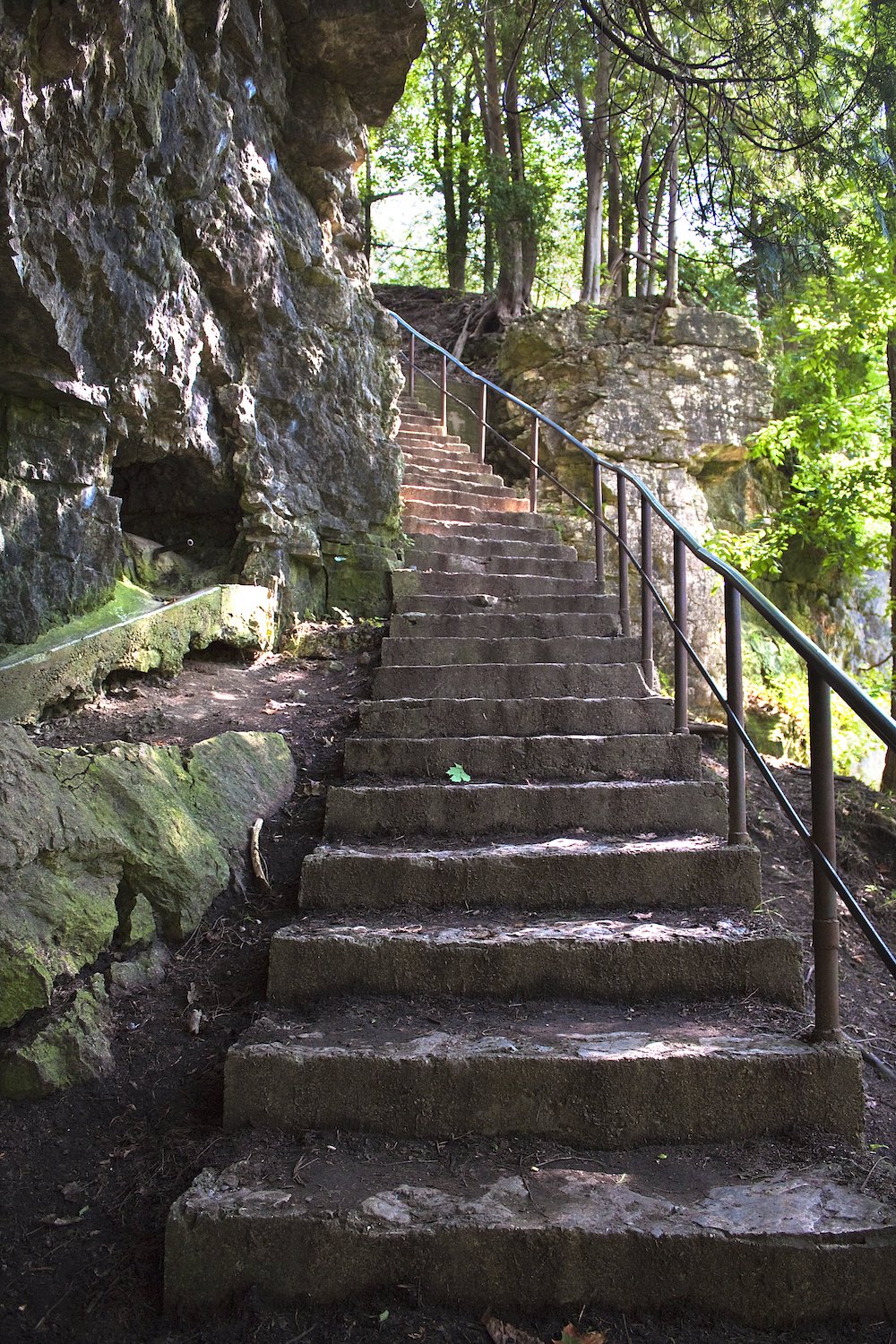 Imagine spending a weekend truly away from it all, but with the comforts of gourmet food and guided adventures. We recommend trying this in the winter for both the boasting rights of being off-grid in -20 Celsius weather as well as the spectacular winter outings provided by Voyageur Quest. You can go dog sledding, snowshoeing, cross-country skiing on a deserted lake and magical torch-lit skating in the evening. This is an unforgettable winter adventure, and the staff work hard to supply all the creature comforts with enormous fires blazing all day, gourmet meals and winter hardy sleeping bags for cozy sleeping in the evening.
If winter is not your thing, Voyageur Quest has tons of summer options as well. You can lodge it with other guests, book a private cabin or paddle to your own private island retreat.
There's so much to see and do on Day Trips and Getaways from Toronto so put an outdoor adventure at the top of your must-do list! Start planning your visit to Toronto and its spectacular nearby adventure getaways today with flights from Air Transat.
The comments and contributions expressed are assumed only by the author. The recommendations, intentions or opinions expressed are not necessarily those of Transat AT Inc. or its affiliates. See terms of use of the Air Transat website.