Article by Paulina Richard and originally published in the May – October 2018 edition of the Atmosphere magazine. Read the latest edition here.
How did your meal aboard your Air Transat transatlantic flight land on your tray table?
Step 1: Creating the meals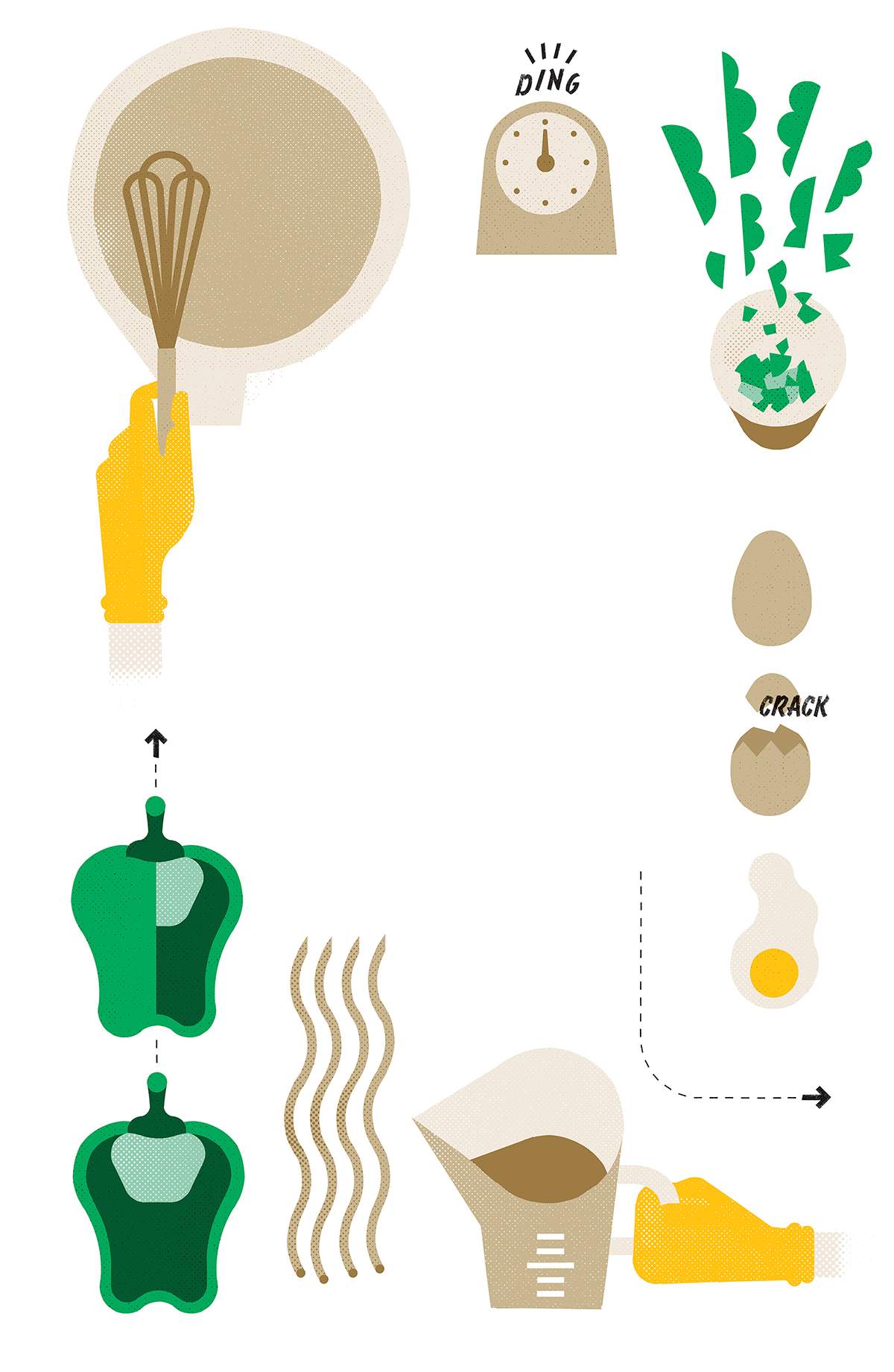 Recipes are tailored to the tastes of Air Transat passengers, and meals are prepared in a giant kitchen. Because certain things require an expert hand, the breads, salads and desserts are prepared by a baker, a salad chef and a pastry chef, respectively.
Step 2: Preparing the trays in a local kitchen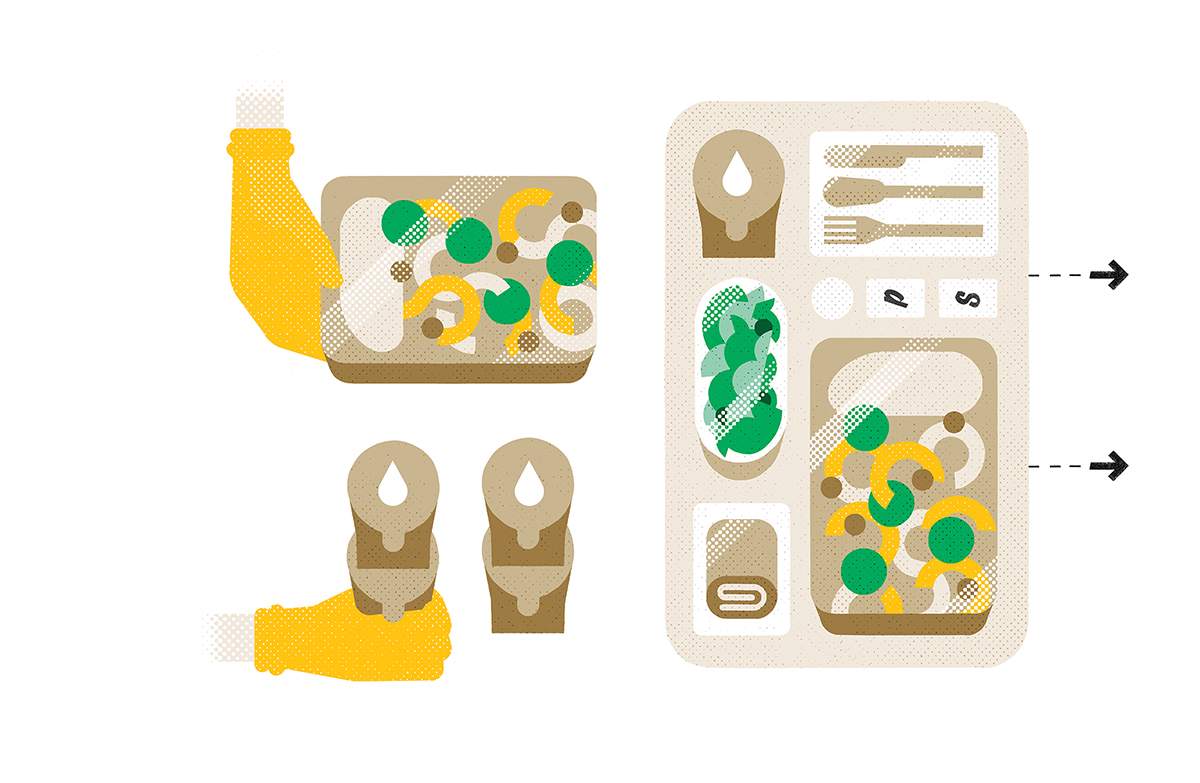 The trays are then put together: the main dish, the salad, the dessert and the utensils are placed on the tray. The assembled trays are then placed in trolleys.
Step 3: Stocking the drink trolleys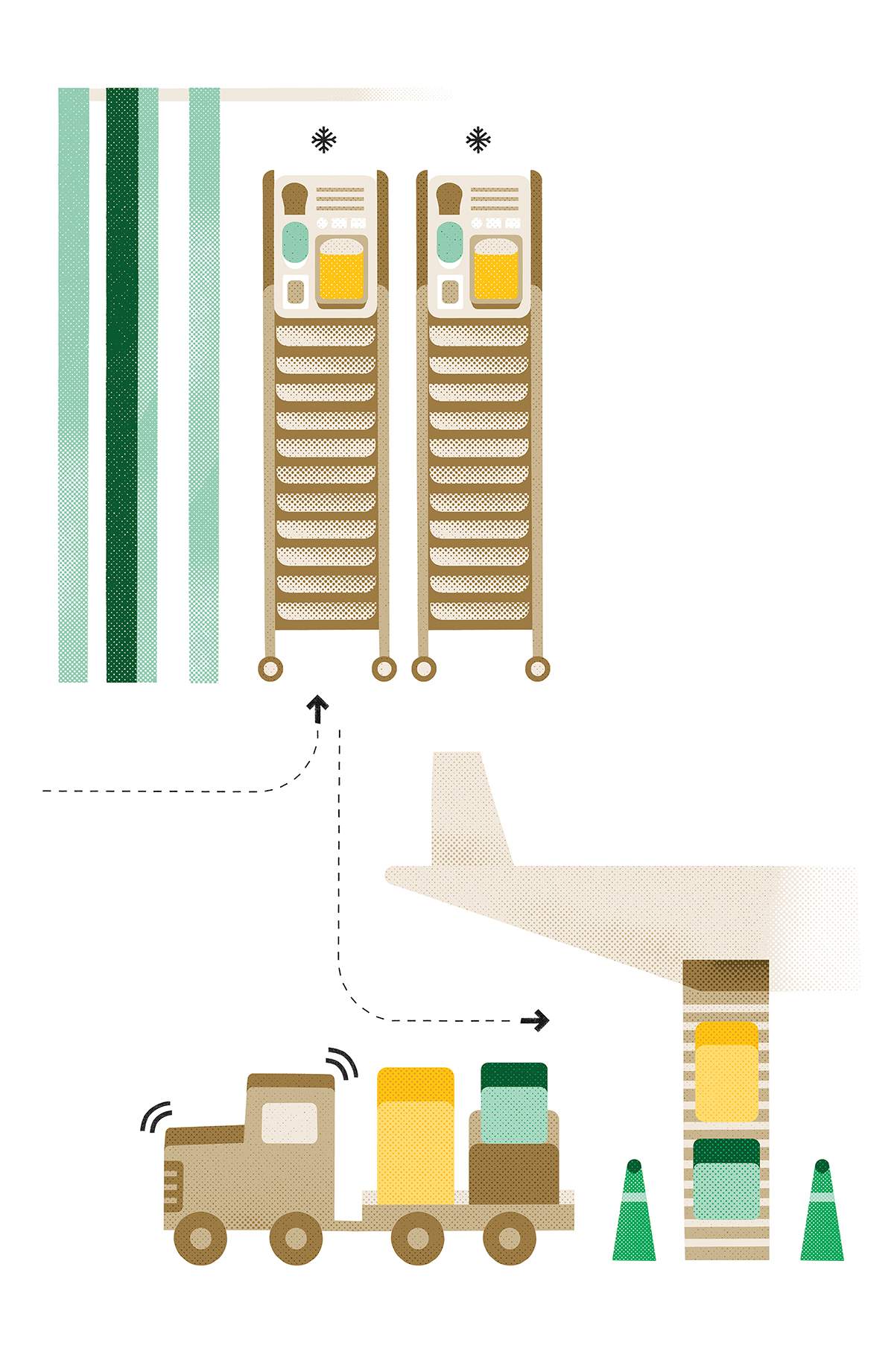 At the commissary, the trolleys are kept in a cool environment until they're ready to be loaded onto the plane. You may ask, "What about the alcohol?" Not to worry, the time has come to stock the drink trolleys with alcoholic beverages, soft drinks, juices and treats.
Step 4: Loading the plane
Two hours prior to departure, the trolleys are loaded onto the plane. Your future meal awaits on one of these trays.
By the numbers:
2,648,879: Number of meals served aboard Air Transat flights in 2017.
30: Number of minutes it takes to load all the trolleys onto the plane on any given flight.
87.8: The total weight in kilograms of each drink trolley.
Pringles chips are a hit among passengers, who also enjoy Oreo Minis with a glass of milk.
Cover illustration credits : Pierre-Antoine Robitaille
The comments and contributions expressed are assumed only by the author. The recommendations, intentions or opinions expressed are not necessarily those of Transat AT Inc. or its affiliates. See terms of use of the Air Transat website.