Belfast has undergone an incredible transformation over the past decade, making it a great city for a fun-filled family holiday. Once a centre for shipbuilding and the linen trade, followed by years of civil turmoil, Belfast is now a safe city loaded with rich history, vibrant culture and excellent entertainment. So much so, today it is quickly becoming one of the UK's most visited destinations! Another bonus is that Belfast is a surprising small city, making it easy for families to see and do a lot comfortably and affordably. Have we piqued your curiosity yet? Let's start planning your Belfast trip.
Here's how families can make the most of their Belfast Vacation.
The Titanic Quarter – Where Epic History and stunning Modernity Collide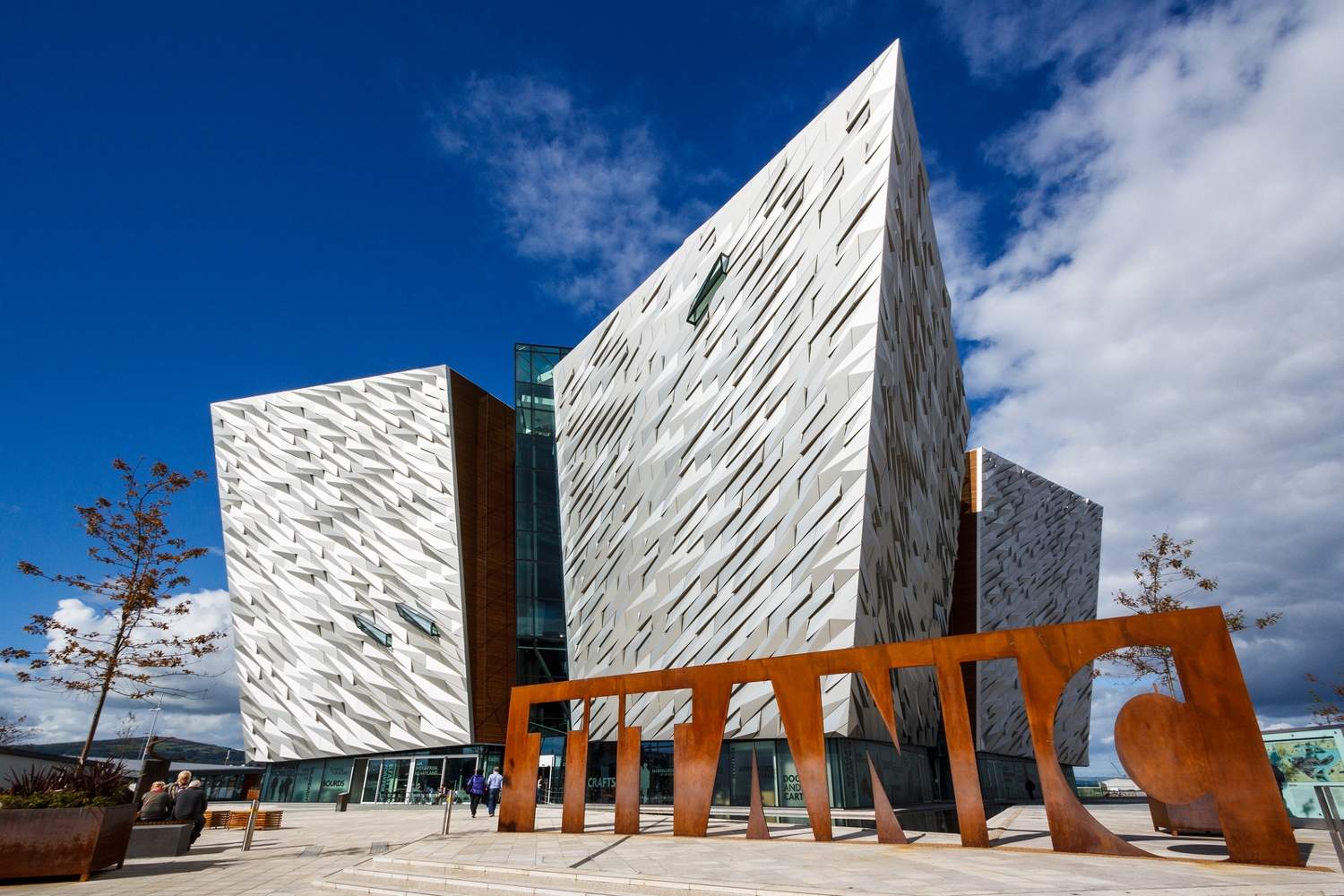 The Titanic Quarter is an extensive waterfront restoration including historic maritime landmarks, a thriving riverside entertainment district and the world's most extensive Titanic-themed attraction. There is so much for families to do and see in this area!
Highlights Include:
Titanic Belfast Museum – The most popular attraction in Northern Ireland, the 

Titanic Belfast

tells visitors the story of the ill-fated RMS Titanic in dramatic fashion. Families can uncover all of the myths and legends that surround its tragic story with the Titanic Experience. It's delightfully drawn out over nine interactive galleries including dark rides, special effects and a full-scale reconstruction!

Odyssey Pavilion – Odyssey Pavilion houses the SSE Arena, Northern Ireland's top entertainment venue; W5 Scientific Discovery Center,  Ireland's award winning science centre with a staggering amount of interactive displays and an always changing program of exciting events; Odyssey Bowl, and a whole litany of shops, restaurants and bars.
The Wee Tram – A fun and easy way to get around and see all of the highlights in the Titanic Quarter is on the 

Wee Tram

. Back in 1912, Titanic workers were transported to and from the shipyard on small electric trams. Today, visitors can see the birthplace of the Titanic, learn about the story of the shipyard, and get close to all of the important Titanic landmarks, riding comfortably in a replica of the very same Wee Tram!
The route is a figure eight, hop on hop off continuous loop. Families will benefit from this the most because of its comfort and convenience. Kids will love this fun tour and the door-to-door tram service to all of the best attractions in the Titanic quarter.
World Class Shopping With a Birdseye View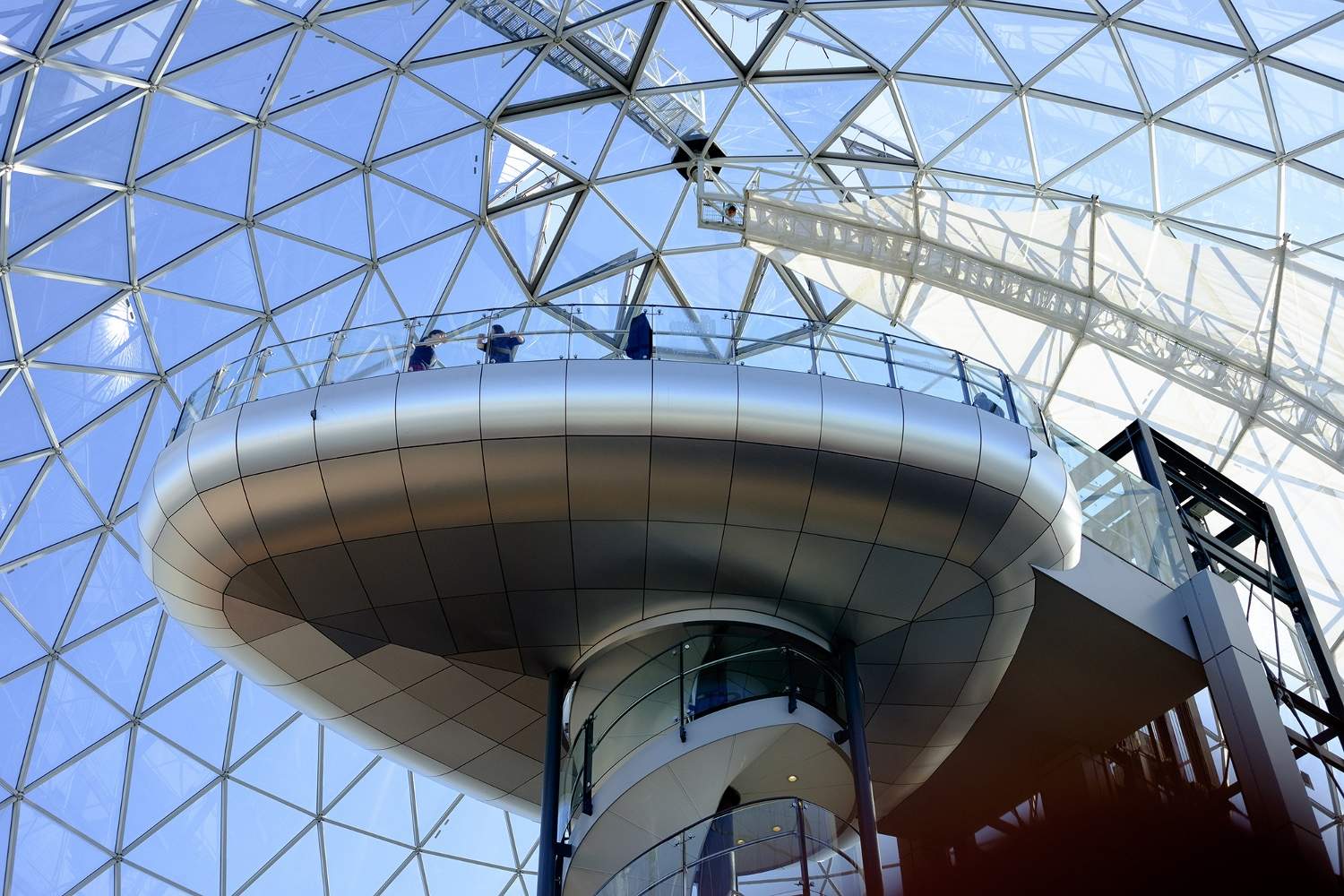 Spread over four beautiful pedestrian levels, the Victoria Square Shopping Centre is Northern Ireland's biggest and brightest shopping mall. Home to over 70 popular shops and many family-friendly restaurants and cafés, the premier retail outlet is a perfect blend of old and new. Highlights are the historic Jaffe Fountain and the massive sparkling glass observation dome at the very top! With panoramic views for miles across Belfast, the Victoria Square Dome is a must visit for vacationing families.
Make sure you connect with Gerry, the resident expert in the Dome, he runs free tours 10am to 4pm every hour daily. He'll point out important landmarks and share his own personal stories about Belfast. The 360-degree view is truly spectacular and a great experience to enjoy early on in your trip. Listen for tips from Gerry to help plan more fun things to see and do in Belfast.
St George's Market – A cultural Treasure Trove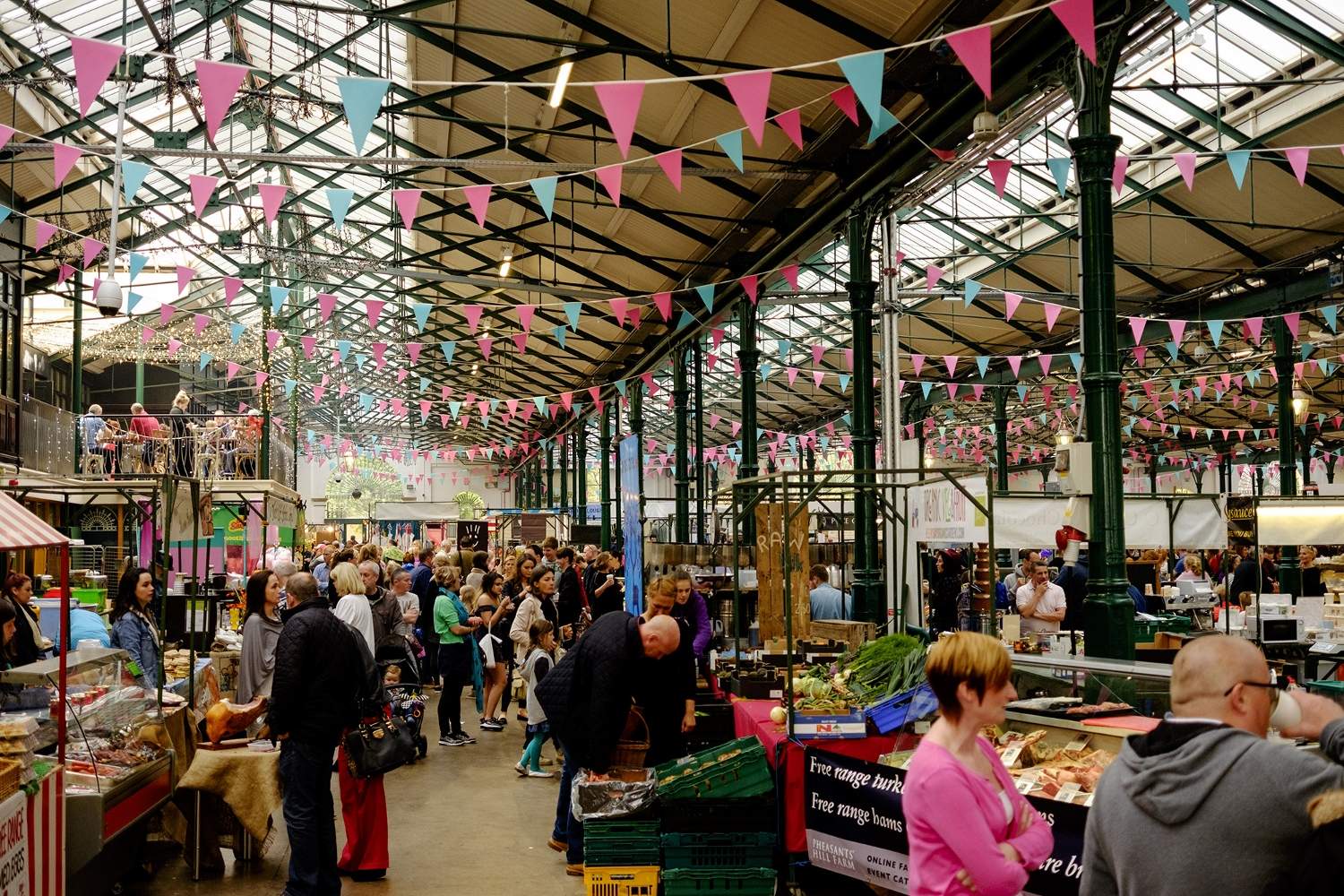 St George's Market is an award-winning UK market and one of Belfast's oldest and dearest attractions. It offers visitors a wealth of experiences to stimulate the senses. It is a microcosm of local culture in Belfast with delicious food, colorful artisans, lively music, beautiful produce, fresh fish and more. St George's Market runs three days a week with a different focus each day.
Friday (6am-3pm) is a variety market, over 250 vendors selling clothes, antiques, books, produce, fresh fish and more locally-sourced products.
Saturday (9am-3pm) has a focus on city food and crafts. You will find unique treasures including tasty international specialty food, handmade crafts, flowers, pottery, blown glass and metalwork.
Sunday (10am-4pm) is a blend of the Friday and Saturday markets with a twist. There is a focus on artistic process giving local crafts people an opportunity to show off their talents. Local musicians treat visitors to lively music as well.
The Ulster Museum and Botanic Gardens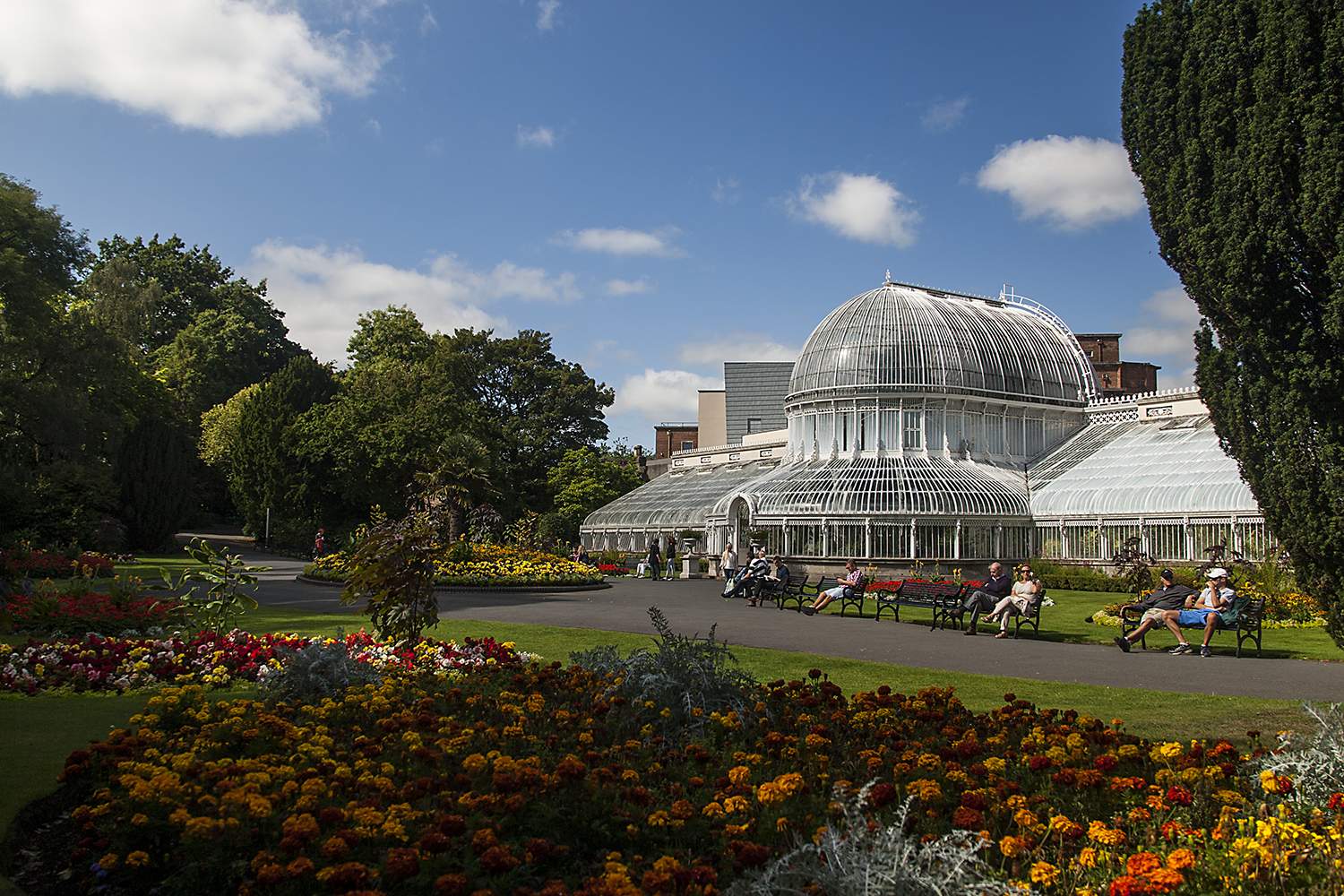 The Ulster Museum is Northern Ireland's treasury of the past and present. Home to a rich collection of art, history and natural science all free to view, families can get up close to dinosaurs, discover a real Ancient Mummy and learn about "the troubles" that plagued Belfast all in one place!  
The Ulster Museum is located in the Botanic Gardens, an important part of Belfast's Victorian history and a popular gathering place for locals and tourists alike. Established in 1828 by the Belfast Horticultural Society, the Botanic Gardens originally contained exotic trees and impressive plant collections most of which still exist there today.
Points of interest in the gardens include The Palm House and the Tropical Ravine. Made from ornately curved iron and glass The Palm House is one of the earliest examples of greenhouse technology. It contains a wide array of tropical plants, hanging baskets, gorgeous flowers and changing seasonal displays.
The Tropical Ravine, another example of early greenhouse technological advances in horticulture, contains some of the oldest seed plants that exist today. Highlights include flowering vines, tree ferns and a lush plant-filled sunken ravine.
A Belfast Vacation Offers another Great Convenience for Visiting Families
These are just a few reasons families should consider a Belfast vacation. A rising star among tourist destinations, Belfast offers visitors easy access to some of the world's most incredible sights as well. The stunning county of Antrim is within a short driving distance, including the Giant's Causeway, Northern Ireland's famed attraction. Book a tour through Transat or rent a car and discover many other fun family adventures beyond Belfast on your own.
Start planning your Irish family adventure with Air Transat today!
The comments and contributions expressed  are assumed only by the author. The recommendations, intentions or opinions expressed are not necessarily those of Transat AT Inc. or its affiliates. See
terms of use of the Air Transat website.