Nova Scotia's beaches are plentiful, and you could drive the province's 7,400 kilometres of shoreline and never have time to visit them all. There's bound to be a nearby beach for everyone, from rugged cliffs to rocky outcroppings to fine white sand. Below are 5 of our favorite beaches around Halifax.
Carters Beach
Coming upon Carters Beach feels as if you've been transported to the Caribbean. Three crescent beaches of fine white sand and crystal clear turquoise water connect one after another. The further you walk from the parking lot entrance, the quieter and more secluded the beaches get. This is definitely the most beautiful beach in Nova Scotia.
Carters Beach is still a bit of a hidden gem and definitely a wild beach in the sense that there is no supervision or facilities on site.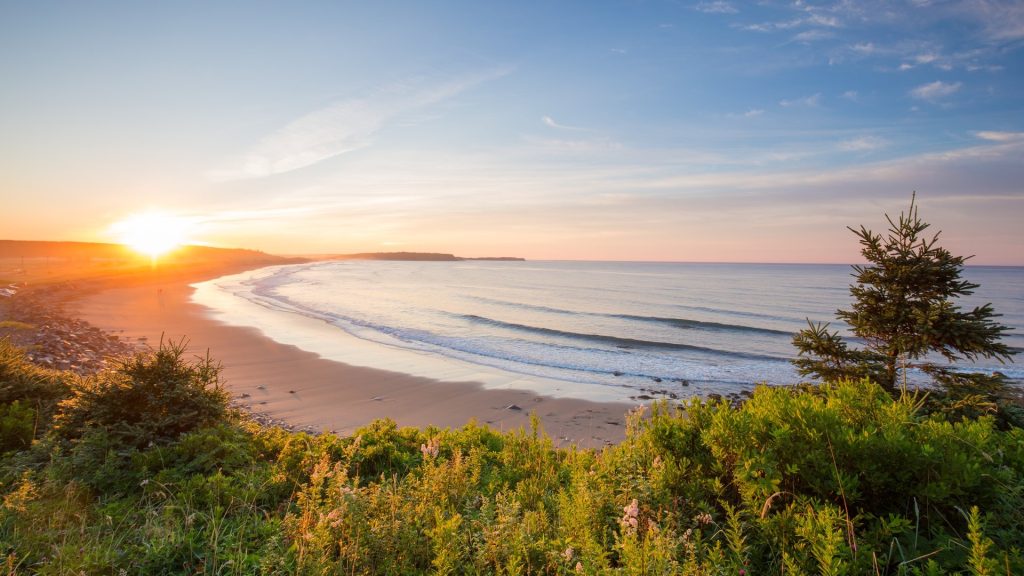 Lawrencetown Beach
Located less than 30 minutes east of downtown Halifax, Lawrencetown is a gorgeous stretch of golden beach renowned for its world-class surfing. The high waves make this beach an excellent one for surfers but the rip tides make it a cautionary one for swimmers. There is a supervised swimming area and surfing schools for those who want to learn with board and wet suit rentals. The beach itself is 1.5km long with sand dunes, tall grasses, rocks and wildlife.
White Point Beach
White Point Beach is a private beach that belongs to the 90-year-old White Point Beach Resort and is located within the UNESCO Southwest Nova Biosphere Reserve. You can still access to this beach by purchasing a day pass from the hotel. The kilometre-long sandy beach is perfect for lounging around or learning how to surf or boogie board.
With your day pass you get access to the lodge's facilities, including their indoor and outdoor pools, tennis courts and variety of water sports.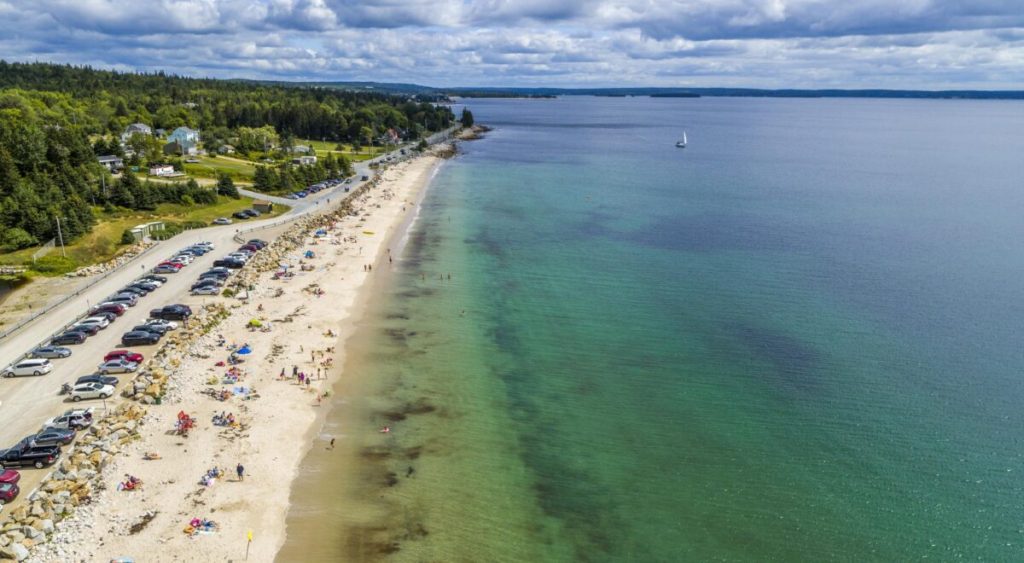 Queensland Beach
Queensland Beach can get very crowded at the height of summer. Its popularity stems from the fact that it's one of Nova Scotia's warmest beaches and it's only 30 minutes away from Halifax. Although not very long, the white sand and turquoise waters attract beach lovers seeking relief on hot summer days. The beach is supervised in July and August and there are bathrooms and showers on site.
Hirtle's Beach (and Gaff Point)
Located along a gorgeous crescent-shaped bay, Hirtle's Beach is a beautiful 3km long sandy beach that's more on the natural and rugged side. There are two small ponds attached to the beach and perfect for kids to wade in. The ocean is quite wavy at Hirtle's beach and is perfect for surfing year-round. If a little hiking doesn't scare you, the 7km Gaff Point Trail hike is a moderate one that takes you through gorgeous sceneries and allows you to spot some wildlife such as birds, dear and even whales if you're lucky!
The looped trail leads you to "Secret Beach" or Sand Cove, a beach that's only accessible at low tide by climbing down a cliff on a rope.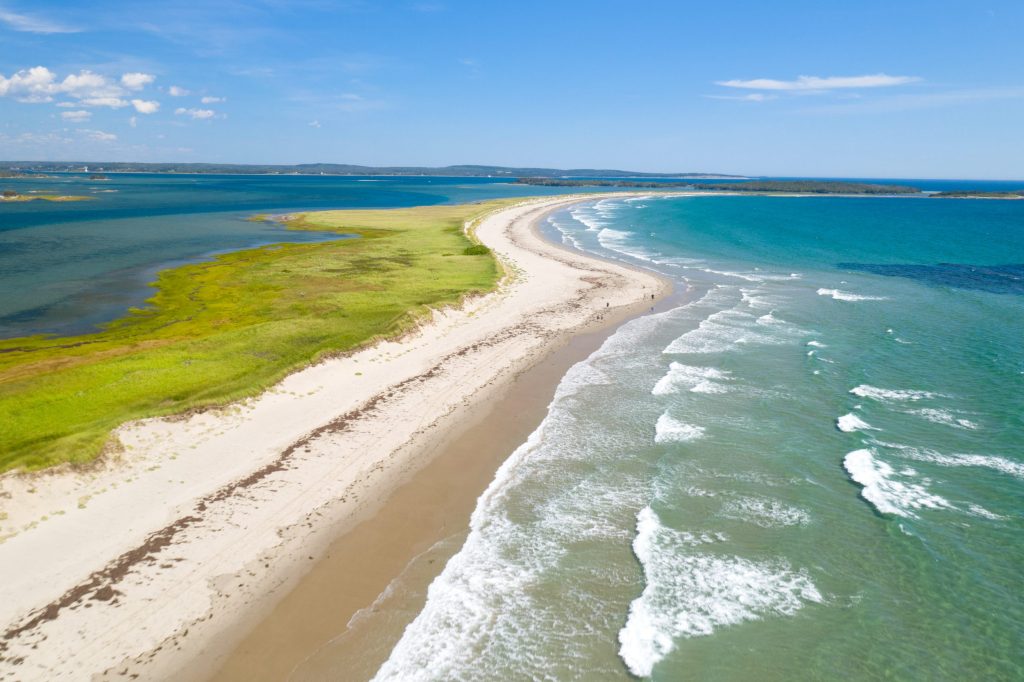 Other great beaches around Halifax to consider:
Martinique Beach
Crystal Crescent Beach
Rainbow Haven Beach
Clam Harbour Beach
McNabs Island
Sable Island National Park Reserve