The west coast city of Vancouver, British Colombia is known as one of Canada's most beautiful, cities but it is also one of the most expensive cities to live in and boasts the country's highest rental prices.
But this can be a good when traveling to Vancouver as the city also has great cheap eats that go far beyond a dollar menu at a fast food joint.
Vancouver's commitment to a healthy lifestyle combined with a diverse population means the city has great food at any price.
ALSO READ: Top 6 Things to Do in Vancouver This Autumn
Here are some of the best cheap eats in Vancouver you won't want to miss.
La Taqueria, Pinche Taco shop
A success story of a local Vancouver business starting small and growing. La Taqueria started with one location in Vancouver offering $2.50 tacos and a lighthearted attitude. Today there are six locations and they have expanded into Victoria.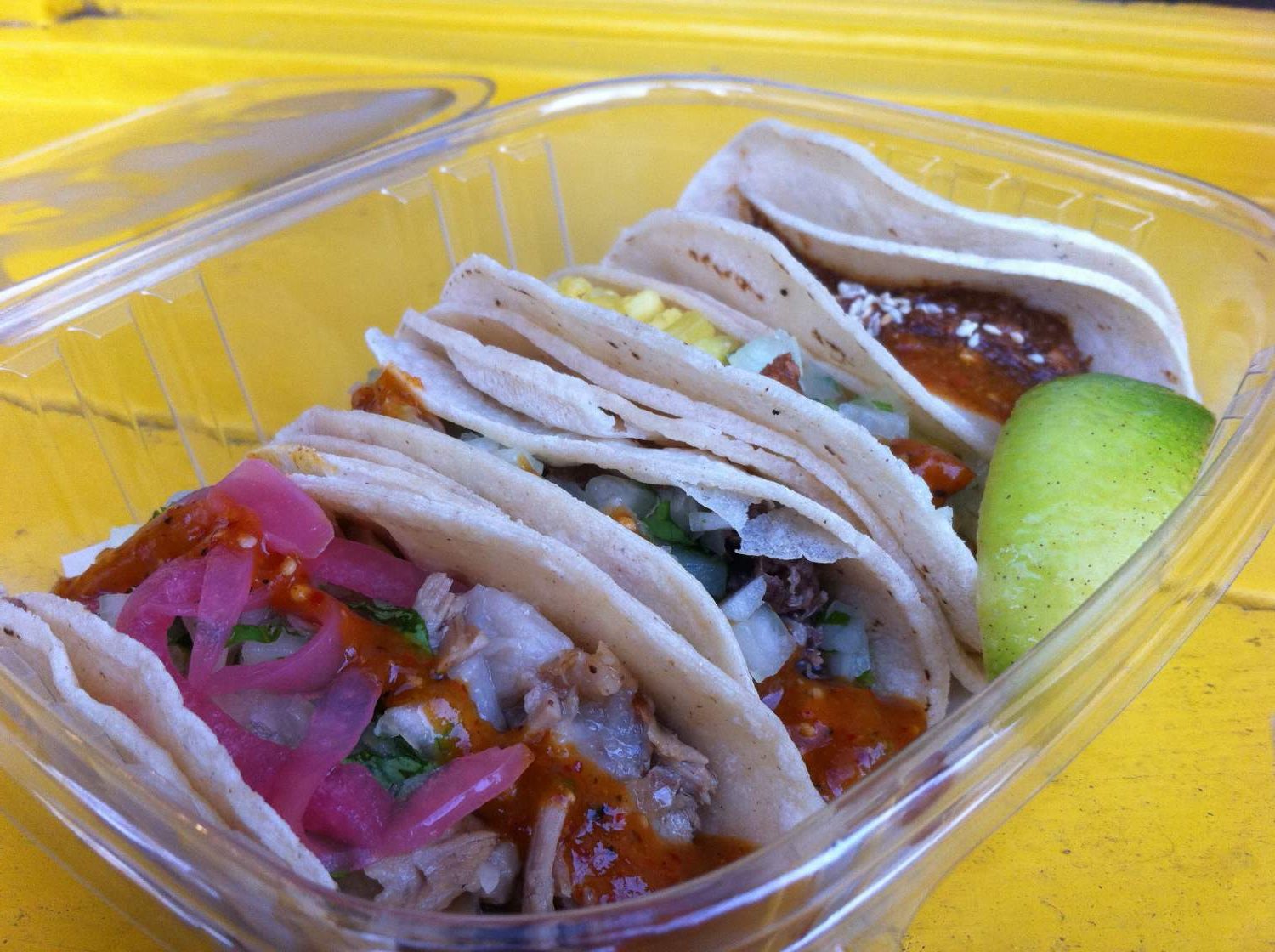 But they remain close to their roots choosing local, organic ingredients when possible and also serving traditional recipes. Catering to their neighbourhood the latest shop offers vegan cheese on tacos and may expand to using it in quesadillas and burritos.
They also offer a great daily happy hour from 3-6pm and you'll find locals there ending their work day and beginning their evening.
La Taqueria
322 W Hastings St, 586 Hornby St, 1305 Welch St, 2521 Main St, 2450 Yukon St
Japadog
While you don't need to resort to fast food in Vancouver, Japadog is so much more than a street hot dog.
The business started in 2005, when a couple new to Canada from Japan had a dream of owning a famous food stand. As they were new to Canada they had many challenges with language and weather but they preserved and Vancouverites loved their Japanese take on a lowly hot dog with exotic toppings like Japanese mayonnaise and seaweed.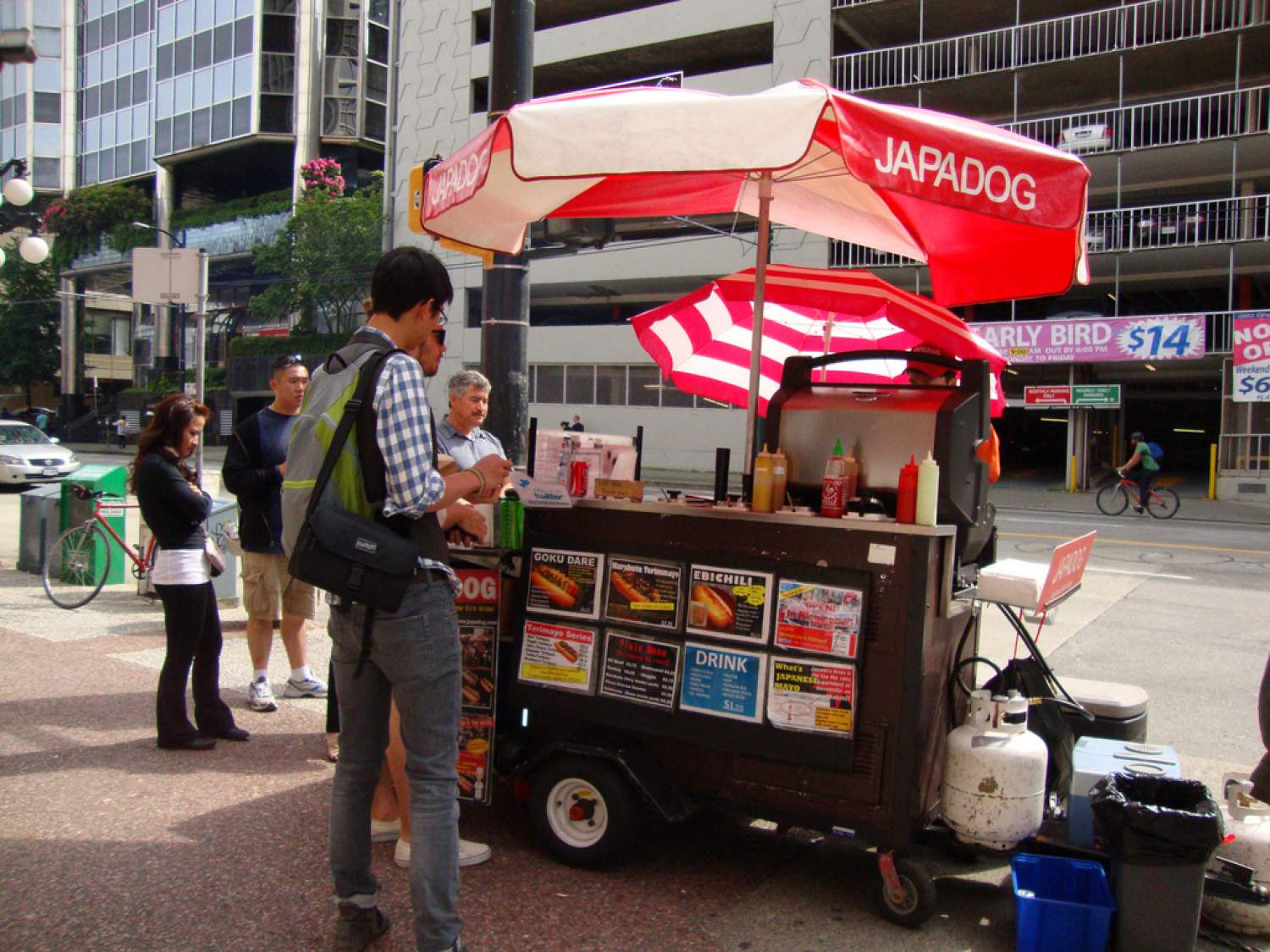 While you can still buy from a food cart when it gets cold you can also drop into their bricks and mortar restaurant.
Japadog
530 Robson Street
Bon's Off Broadway
The institution is well known amongst the student community and anyone looking for hearty meal at a very low price.
Bon's Off Broadway is most well known for its all day breakfast for one $2.95. If you've already had breakfast a burger will only set you back $3.50 and there are plenty of other great deals at this old school diner.
The neighbourhood isn't the best but you'll find a diverse crowd of hungover hipsters drowning in bottomless drip coffee, starving students and established professionals coming back for the nostalgia of simpler times. Everyone is welcome here.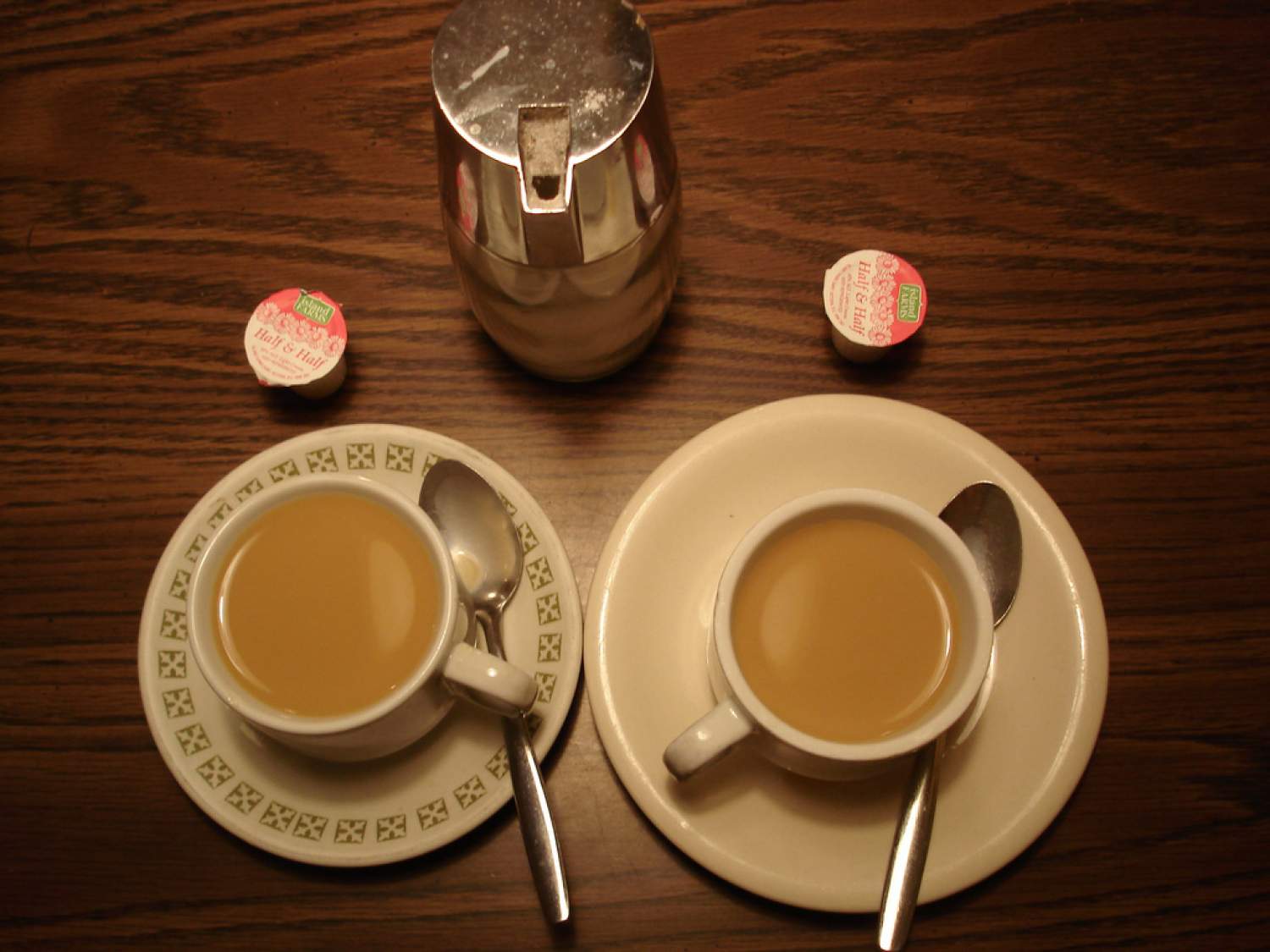 Bon's Off Broadway
2451 Nanaimo Street, Vancouver, BC
Viet Sub
One of the most places to grab lunch on Robson, Viet Sub is known for their crispy banh mi subs, which are all under $6 and noodle soups under $9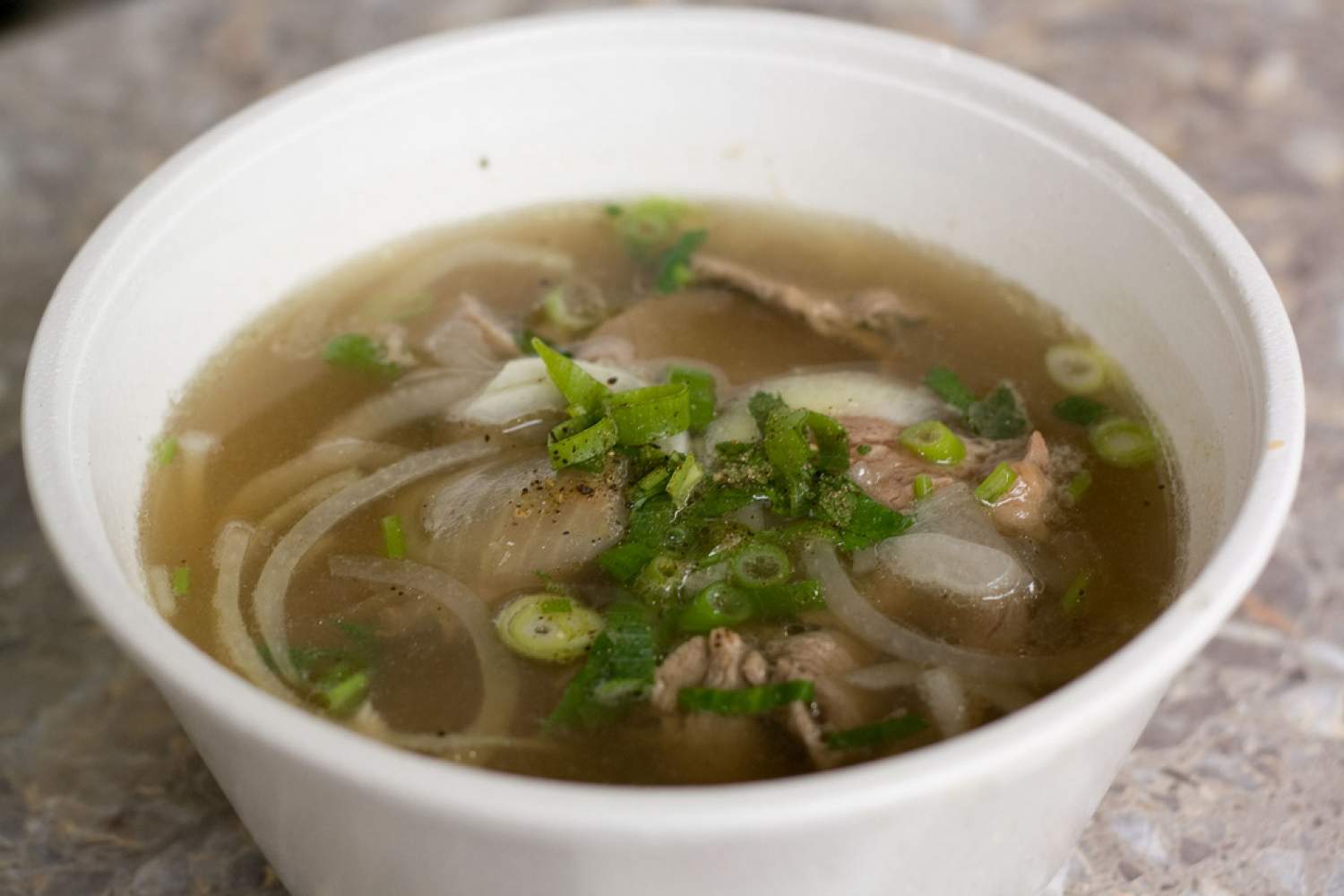 If you want to beat the lines, you can order advance for pick up or ask for it to be delivered.
Viet Sub
520 Robson Street and 1682 Robson Street
New Town Bakery and Restaurant
Located in Chinatown, New Town Bakery opened in 1980 and also has a location in Surrey. It is a Chinese bakery and also has a full service restaurant with fantastic dim sum.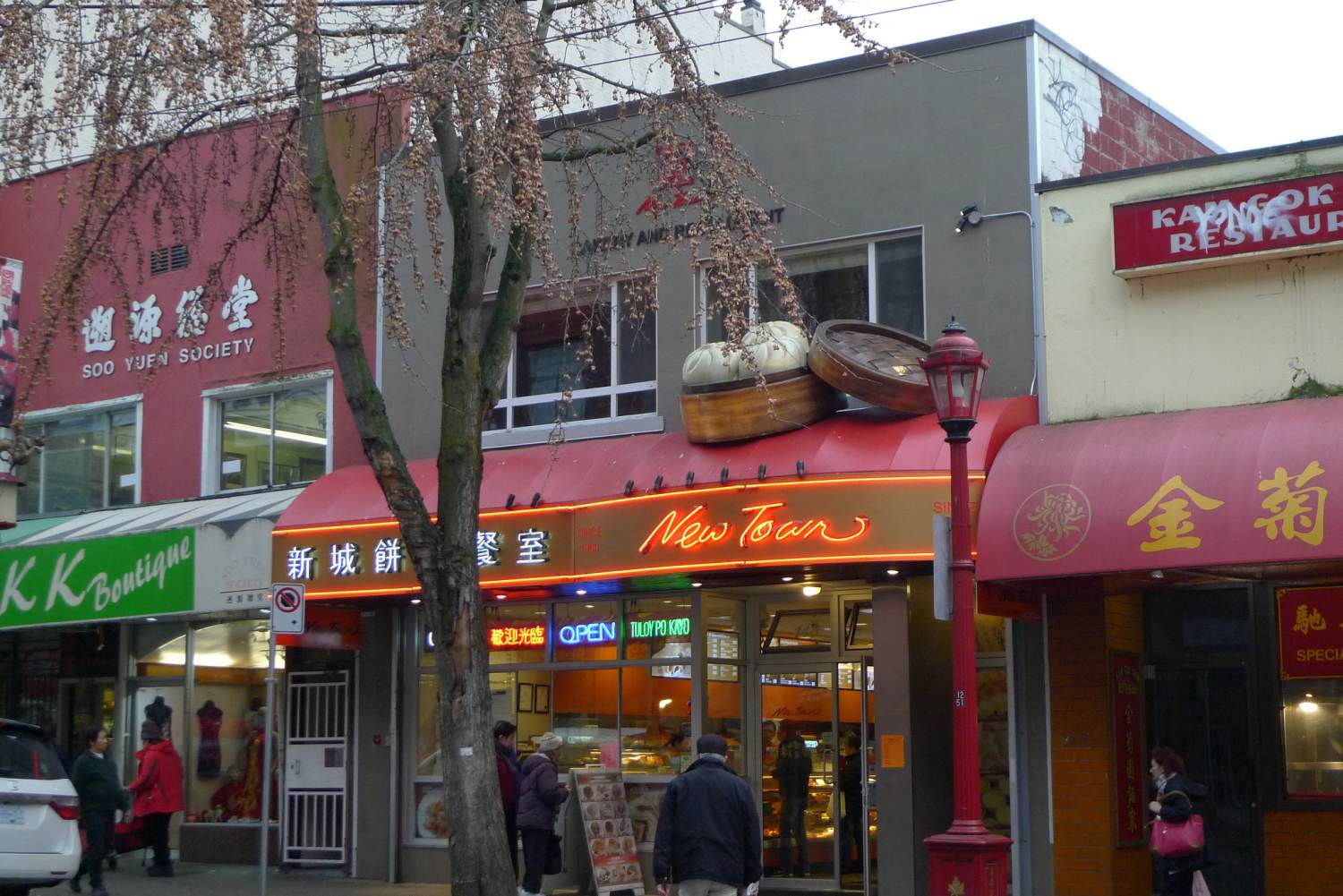 If you're ordering from the bakery you'll likely only need a bun or two. They are known for their steamed buns and the barbecued steamed pork bun is a very popular choice.
There are also vegetarian options and you'll only need to eat a few to be full for the rest of the day.
If you're looking for a deal, some items are 50% off after 6pm, but unfortunately not the most popular ones so go early as the prices are a steal at full price.
New Town Bakery and Restaurant
148 East Pender Street
Find the cheapest flights on Air Transat and visit Vancouver tomorrow!
Cover photo credits: Karen Neoh
The comments and contributions expressed are assumed only by the author. The recommendations, intentions or opinions expressed are not necessarily those of Transat AT Inc. or its affiliates. See terms of use of the Air Transat website.