With great food, trendy neighbourhoods and natural beauty to spare, there are lots of cool things to do in Vancouver under $50 that won't break the bank. Here are five to start planning your trip now
Things To Do in Vancouver for $10
Dumpling Trail in Richmond
Grab your chopsticks for the Dumpling Trail in Richmond, just south of Vancouver. Sample all varieties, from won tons to xiao long bao (soup dumplings) to har gow (shrimp dumplings) on this self-guided tour. A filling dumpling lunch at R&H Chinese Food at Lansdowne Centre is less than $10.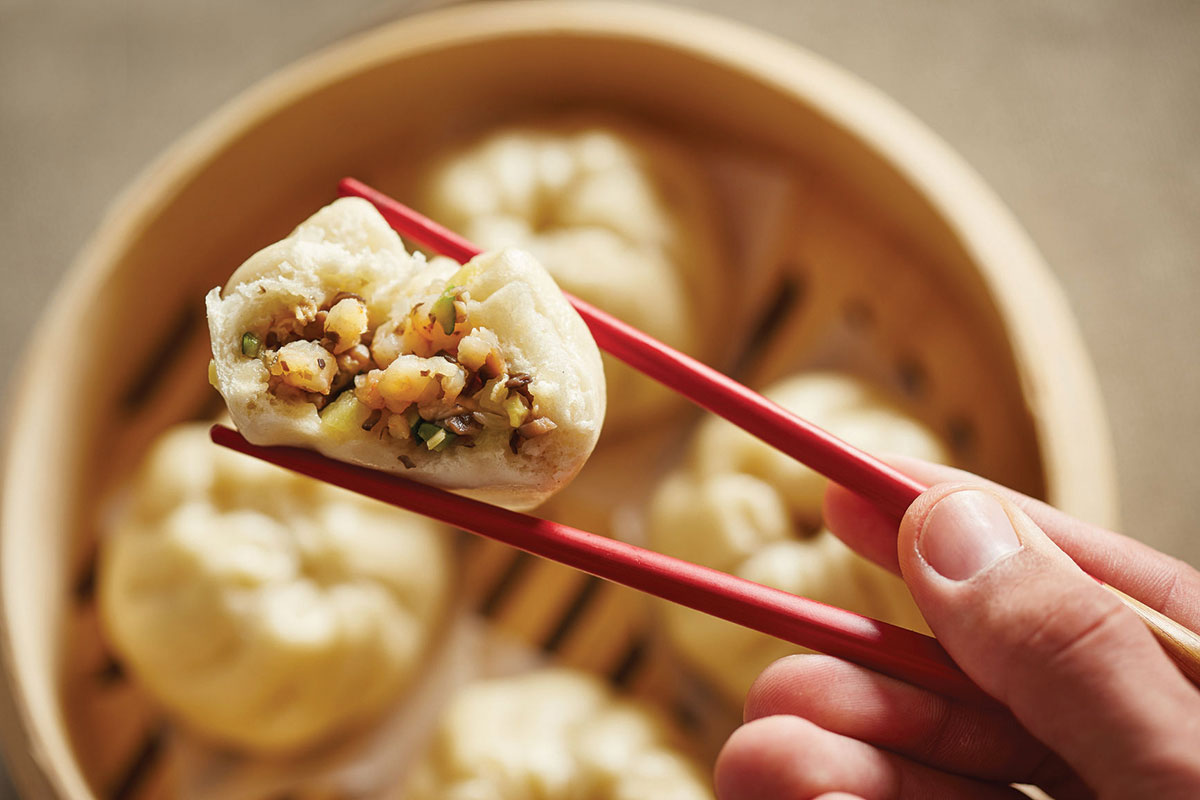 North Vancouver Ferry
This is a scenic, 15-minute ride, that's dirt cheap.
The mountain views as you approach from downtown are terrific. Lonsdale Quay has a great public market with 80 local vendors selling everything from crafts to food and flowers. Stop in at Olde World Confections for hand-made chocolate and other sweets. Then take a walk on the Spirit Trail, which takes you to a beautiful park with great views of downtown Vancouver, as well as a series of homes that are right on the water. One-way tickets from Waterfront Station to Lonsdale Quay cost $2.95, which is great for your under 50$ Vancouver budget.
Things To Do in Vancouver for $15 to $25
The Grouse Grind
The most famous hike in Vancouver is the Grouse Grind, a 2.9-kilometre trail up a steep incline to the top of Grouse Mountain, roughly 20 minutes north of downtown.It has 2,830 steps (gulp!), but you'll be rewarded with spectacular views of the Vancouver skyline at the summit. Hiking boots and plenty of water are suggested for the trip.
It will probably take close to two hours unless you're in great shape.
You can even see your time at the top (you'll need a Grind Timer card for $25). Can you beat the record of 25:01? It's free to climb up, but you must take the Skyride back down, for $15. The Grouse Grind is open from late Spring to early Fall, depending on weather and trail conditions. It's a popular ski hill in winter.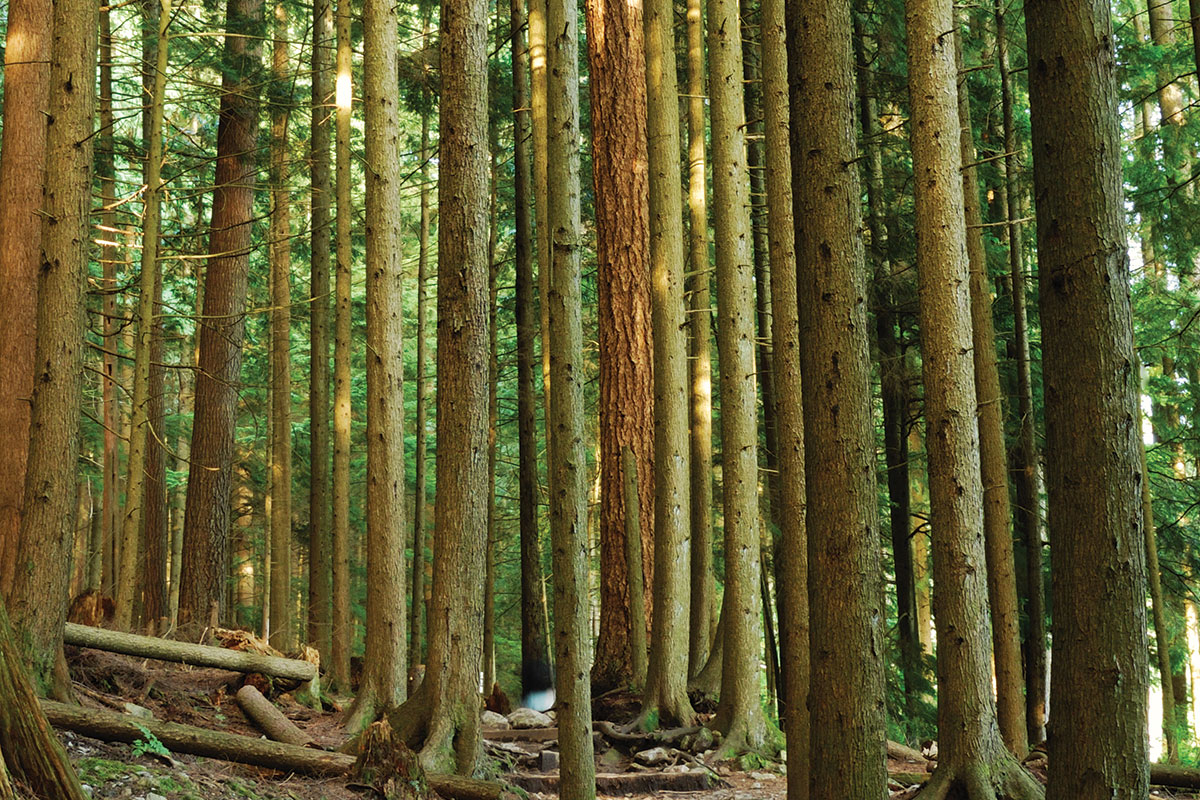 Things To Do in Vancouver for $30
Vancouver Art Gallery
Located in the heart of downtown, this is one of Canada's finest places for art lovers. It's a beautiful space with a magical interior.
The permanent collection includes works from prominent Canadians such as Emily Carr and The Group of Seven, as well as art from what's called "The Vancouver School". Temporary exhibits rotate through the gallery, and they have free family programs every Sunday from noon to 4 p.m.
Admission is $29 for adults, with discounts for students and seniors. Kids five and under are free, perfect to fit in to your Vancouver under $50 budget.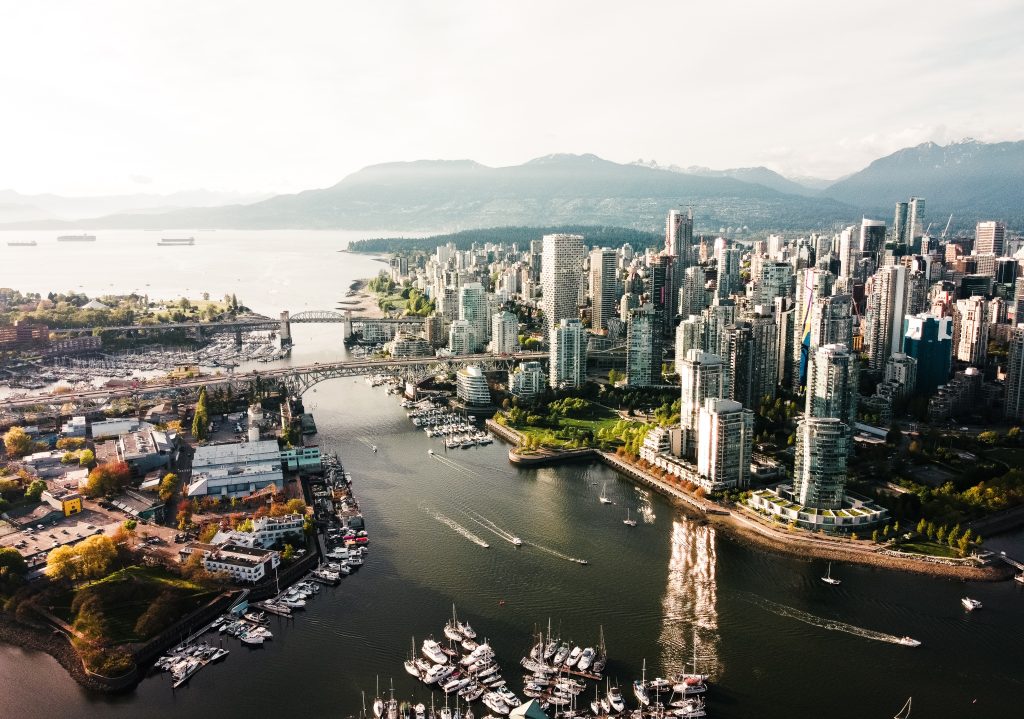 Flight Simulation Ride
Soar above the Great White North with the FlyOver Canada flight simulation ride. You'll be suspended in mid-air in front of a massive screen that projects images of the glories of Canada: icy mountains, herds of animals and vibrant cities. You'll feel like you're swooping and flying over the country from coast to coast.
Things To Do in Vancouver for $40
Stanley Park by Bike
Rent a bike at Cycle City Tours, and explore Stanley Park, one of the world's most beautiful urban parks. Discover spectacular ocean and mountain views along the park's famous Seawall, as well as First Nations totem poles and lush forests of towering, sweet-smelling evergreens. Learn more about biking in Vancouver.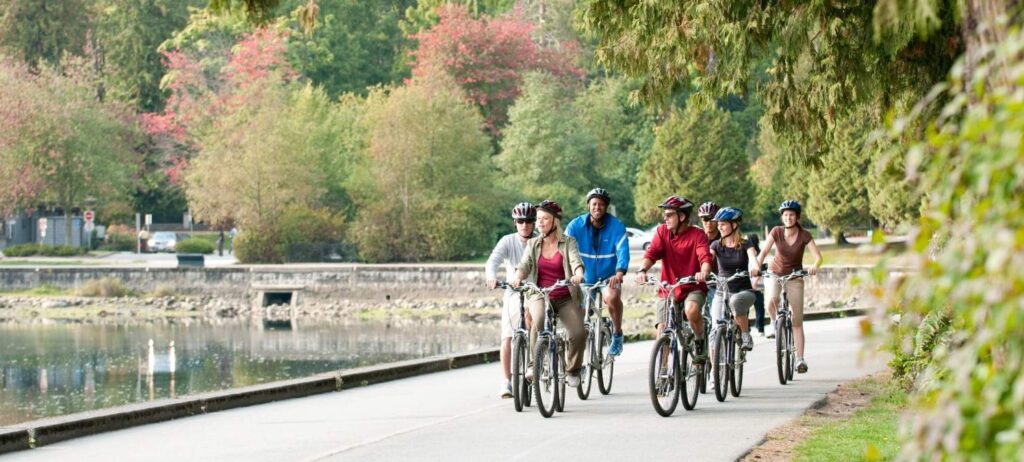 Things To Do in Vancouver for $45
Capilano Suspension Bridge
Take a walk on the wild side at the Capilano Suspension Bridge, one of the city's top attractions.
Experience the thrill of crossing a 37-metre-long bridge suspended 70 metres above a deep gorge. But don't worry—it's so sturdy it can hold 96 full-grown elephants.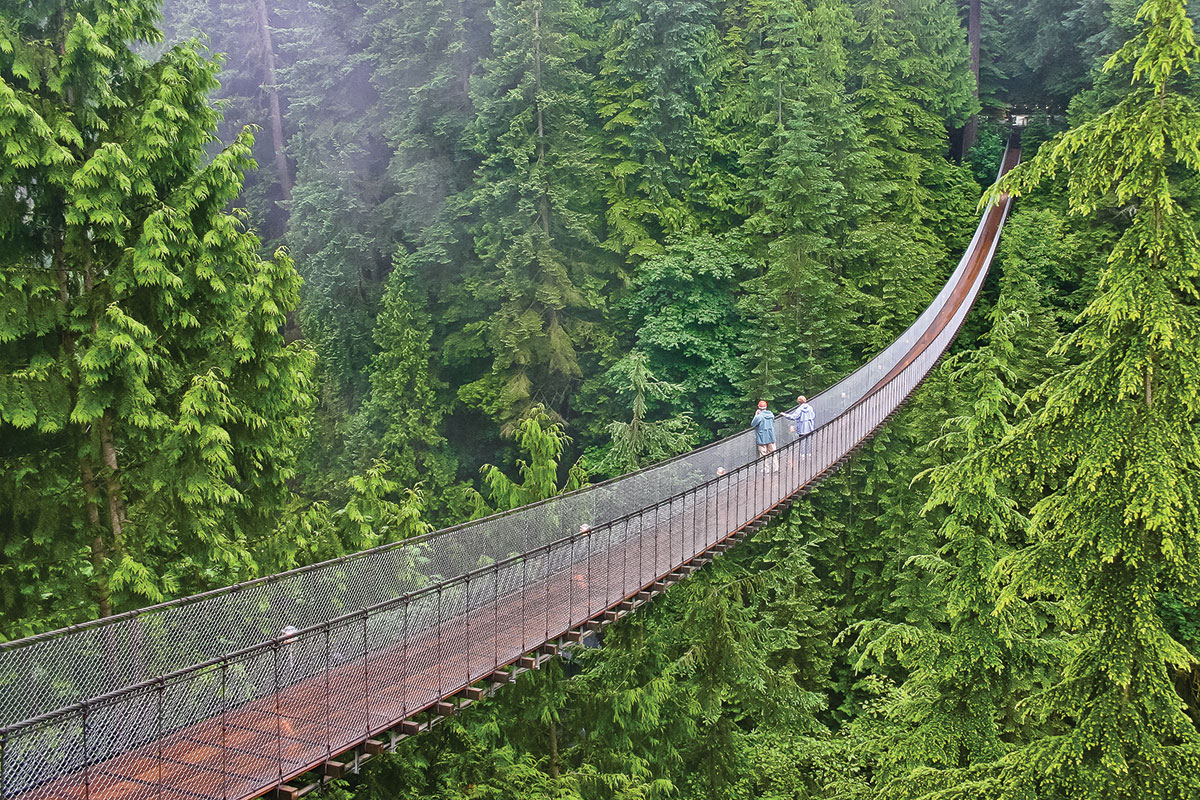 Night Photography Tour, a Great Idea in Vancouver Under $50
This is a two-hour night excursion that takes in some of the most scenic spots in the city, including the harbour, Chinatown and Gastown. Tours are led by a guide and an experienced photographer who can help pass along tips for taking great night photos.
You can use your camera phone, but organizers say a DSLR is better. If you don't have one, they can rent one to you for the tour. If you're an experienced shooter already, they can arrange a photo shoot instead of photography tips. Tours are $40.
Now that you know how to plan activities in Vancouver under $50, start planning and check out these daytrips as well.
The comments and contributions expressed are assumed only by the author. The recommendations, intentions or opinions expressed are not necessarily those of Transat AT Inc. or its affiliates. See terms of use of the Air Transat website.