There is something about Christmas Markets that can almost guarantee to get you in a Santa kind of mood. With wandering carolers softly singing Silent Night, the pretty little winkle-light market stalls all decked out for the season, crisp cool winter air and enough Christmas cheer to swell the hearts of most Grinch's, a festive market visit is a great outing during the holiday season.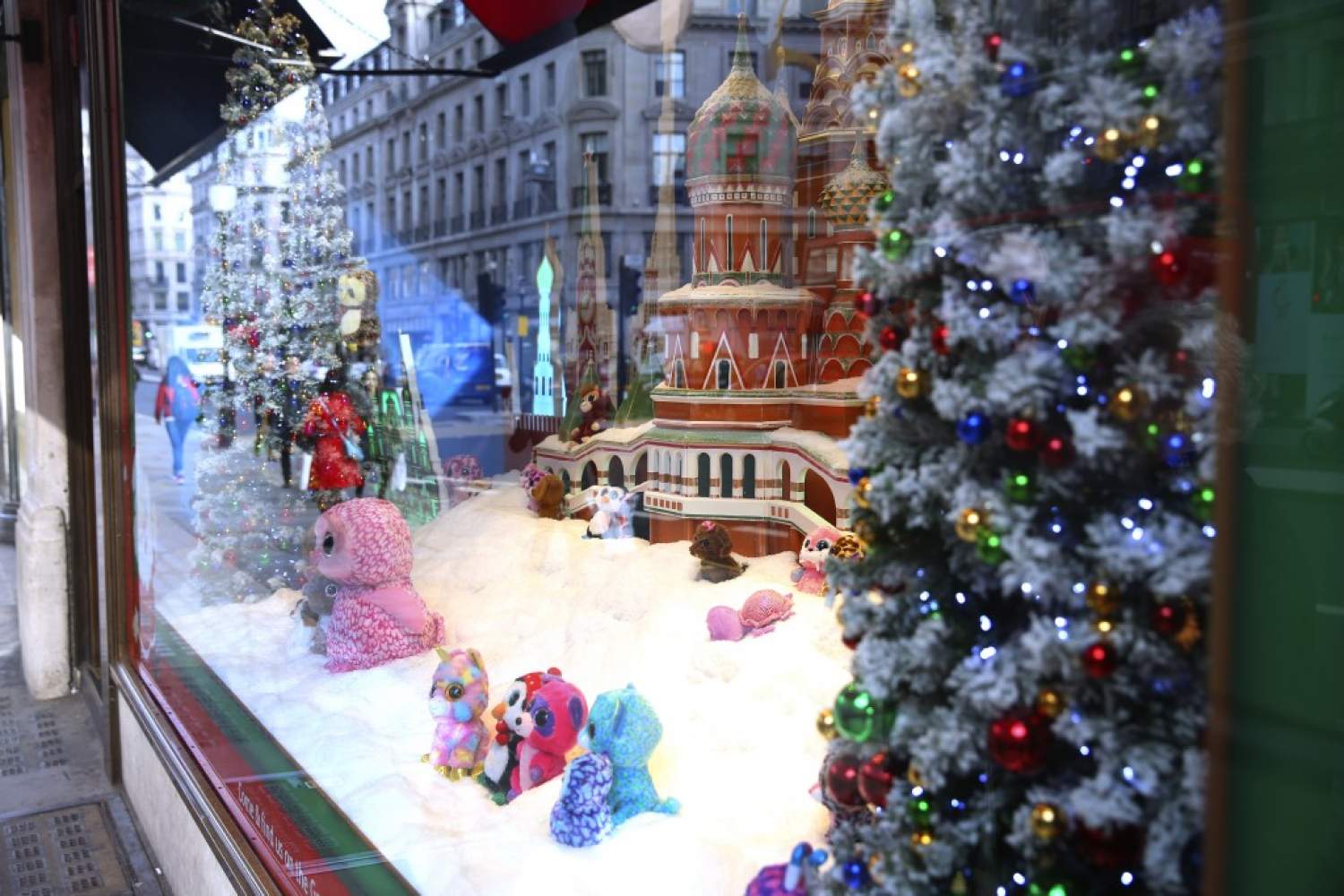 If you're planning to visit London over the Christmas holidays be sure to visit one or two or three of the city's pretty little Christmas Markets to help you get in the holiday spirit.
Our Absolute Favourite London Christmas Markets
Many cities and towns host one or two festive markets but London goes all out, they have whopping seventeen wintery wonderlands at last count! Now, you would need more than the ten days of Christmas to visit all of these very lovely markets so we've picked out our favourites, the ones we consider to be the best Christmas Markets in London. We've made a list and we've even checked it twice 'cause Santa Claus is coming to Londontown.
1. Christmas by the River at London Bridge City
November 29, 2018 to January 2, 2019
Romantic and cozy, Christmas by the River is a special treat for both tourists and residents. Perfectly located on the south side of the Thames along Queen's Walk, and in between Tower Bridge and the Pier, you'll be stopping often for photos as you stroll along the 60 plus festive cabins, all with the eye-catching backdrop of Tower Bridge and the Tower of London.
This will be the fifth year the picturesque festival has been hosted by London Bridge City and each year the city has on offer a great selection of artesian crafts and lovely free workshops. For more information about the event and workshops check the city's website on November 12 th , the official launch date of Christmas by the River.
2. Covent Garden Christmas Market
October 13, 2018 to January 2, 2019
If you think Covent Garden is fancy with its high-end retailers like Burberry's and Tiffany & Co. you should pay a visit to its annual Christmas Market, so very chi chi darling. With its cobblestone piazza showing off London's largest Christmas tree and forty gorgeous mistletoe chandeliers scattered all about, Covent Garden is simply magical at this time of year.
Don't forget to visit Rudolph located on the east side of Covent Garden's Piazza, yes we know it is only a reindeer statue but we're pretty sure that nose twinkles red when a child does a good deed, or perhaps it's only the reflection of the lights all around, you decide.
3. Hyde Park Winter Wonderland
November 22, 2018 to January 6, 2019
Hyde Park has been hosting a Christmas Market for over 10 years and they certainly know how to get the city in the Christmas mood. This market is massive, there's so much to see and do at the Hyde Park Winter Wonderland. The organizers have ensured that visitors are spoiled for choice during this festive time with carnival rides, tons of stalls and attractions.
Our personal favourites include a leisurely skate on UK's largest outdoor rink, stopping for an ice-cold cocktail at Bar Ice and of course, a visit to the Ice Kingdom for a spectacular selfie amongst some gorgeous ice sculptures. We also love the Ice Sculpture Workshop where you can try your hand at carving or in our case, chipping away at a 'cool' piece of art.
The venue is free but tokens are required for rides and attractions must be pre-booked, we recommend visiting during the week if possible, since weekends are very busy.
4. Christmas in Leicester Square
November 9, 2018 to January 6, 2019
Small but mighty, Christmas in Leicester Square  is the perfect place to get your dose of Christmas cheer in one of London's most popular squares. With about twenty-five Christmas cabins all glammed up in sparkly lights and selling delicious and delightful Christmas treats and gifts, you can spend a lovely two or three hours here without having to fight through masses of people.
The Square has also put up a Belgian Spiegeltent, a large traveling tent where you can enjoy a fun cabaret show or visit Santa in his Grotto. One show that definitely caught our attention is the all male boylesque group, Briefs, they will be performing 'Close Encounters' which we are sure will the most fun show you'll see this Christmas.
5. Southbank Centre Winter
November 9, 2018 to January 6, 2019
The Southbank Centre Winter Market is another smallish market but we feel it's worth a visit to stroll along the banks of the River Thames on a winter's evening, stopping at cute little stalls with their twinkly fairy lights reflecting on the water. During your visit head over to the Circus Bar, in front of the Royal Festival Hall, for wee sip of mulled cider guaranteed to warm up your insides. An added bonus, you can also warm up your toes by one of their popular outdoor fire pits.
The comments and contributions expressed are assumed only by the author. The recommendations, intentions or opinions expressed are not necessarily those of Transat AT Inc. or its affiliates. See terms of use of the Air Transat website.