A vacation in Jamaica guarantees beautiful white sand beaches, warm aquamarine waters and stunning resorts and if you're a serious or recreational cyclist, you can also experience the island's active biking culture. During your visit, you can go hard on a multiday bike tour; or try some easy peddling down a mountain or on a well-groomed country trail. Here are our picks for some cool runnin' biking adventures in Jamaica.
Jamaica Reggae Ride
The annual Jamaica Reggae Ride is popular with both beginners and experienced riders. The organizers of Jamaica's top bike tour know their stuff and provide a wonderful cycling experience regardless of skill level. The Reggae Ride is the brainchild of Jennifer 'Storm' Hilton, an avid Jamaican cyclist and tour operator. Her love of her home island and for cycling led her to organize this event for enthusiastic cyclists to safely enjoy the beauty and culture of the island as well as to promote the sport of cycling in Jamaica.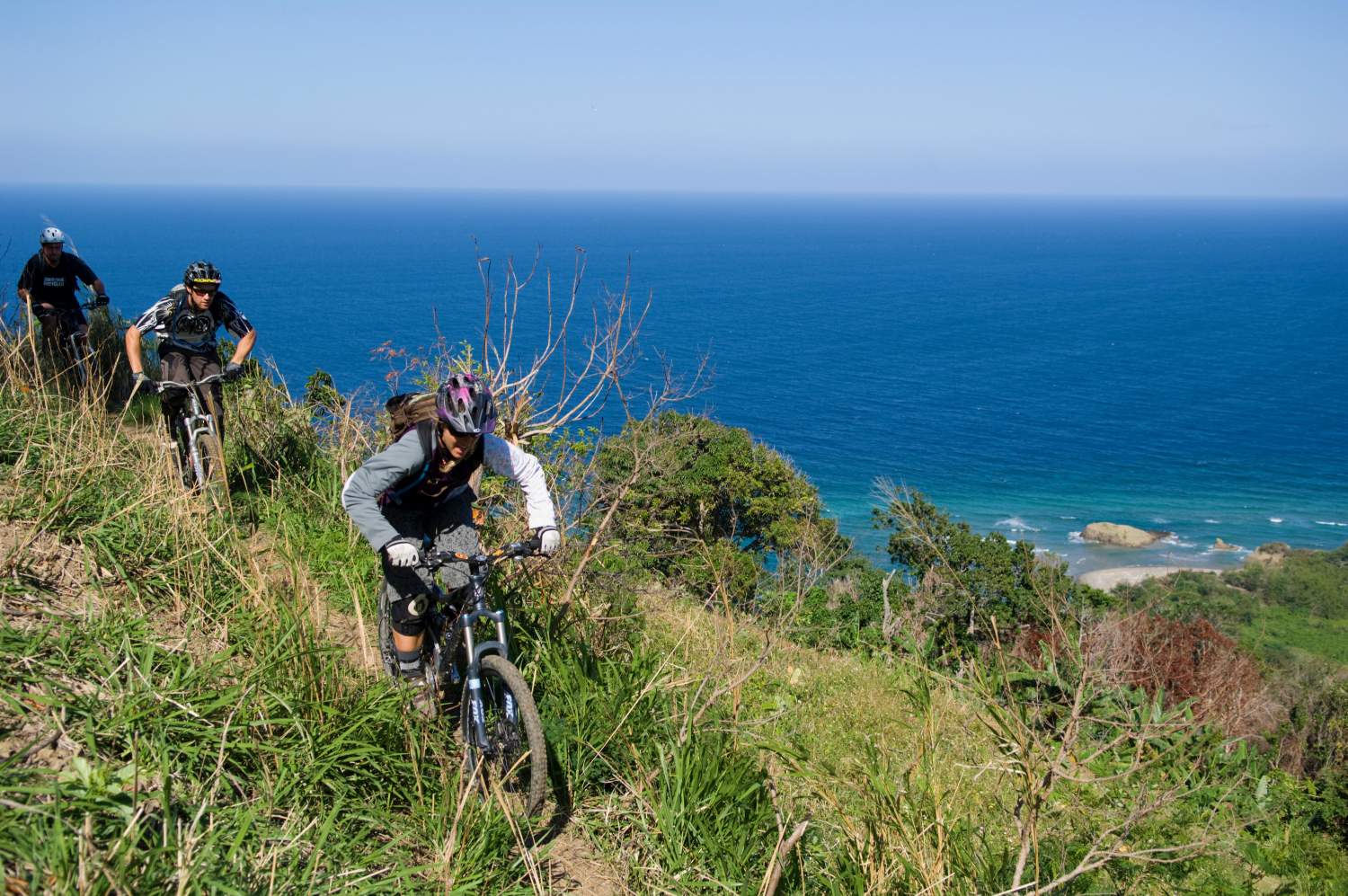 Due to popular demand the tour is held twice a year in November and April. Depending on which month you choose, the escorted bike ride takes lucky cyclists either on a tour of Jamaica's beautiful north coast from Montego Bay to Port Antonio or on a longer ride along the southern coast from Negril to the interior of the island where you can experience the 'real' Jamaica. Along the way cyclists are treated to views of rugged coastlines, banana plantations and quaint fishing villages.
Blue Mountain Bike Tour
This is the kind of mountain biking I like, all downhill! The Blue Mountain Bicycle Tour provides a fun and easy bike adventure with a pick-up at your Ocho Rios or Montego Bay resort, a bus ride to Blue Mountain, a bike and bike helmet, and tons of photo opportunities of the gorgeous mountain landscape in Jamaica. Bonuses include a yummy brunch accompanied with excellent Blue Mountain coffee at an open-air restaurant located 2600 feet above sea level and a well-deserved and refreshing dip at a waterfall at the end of your daylong tour.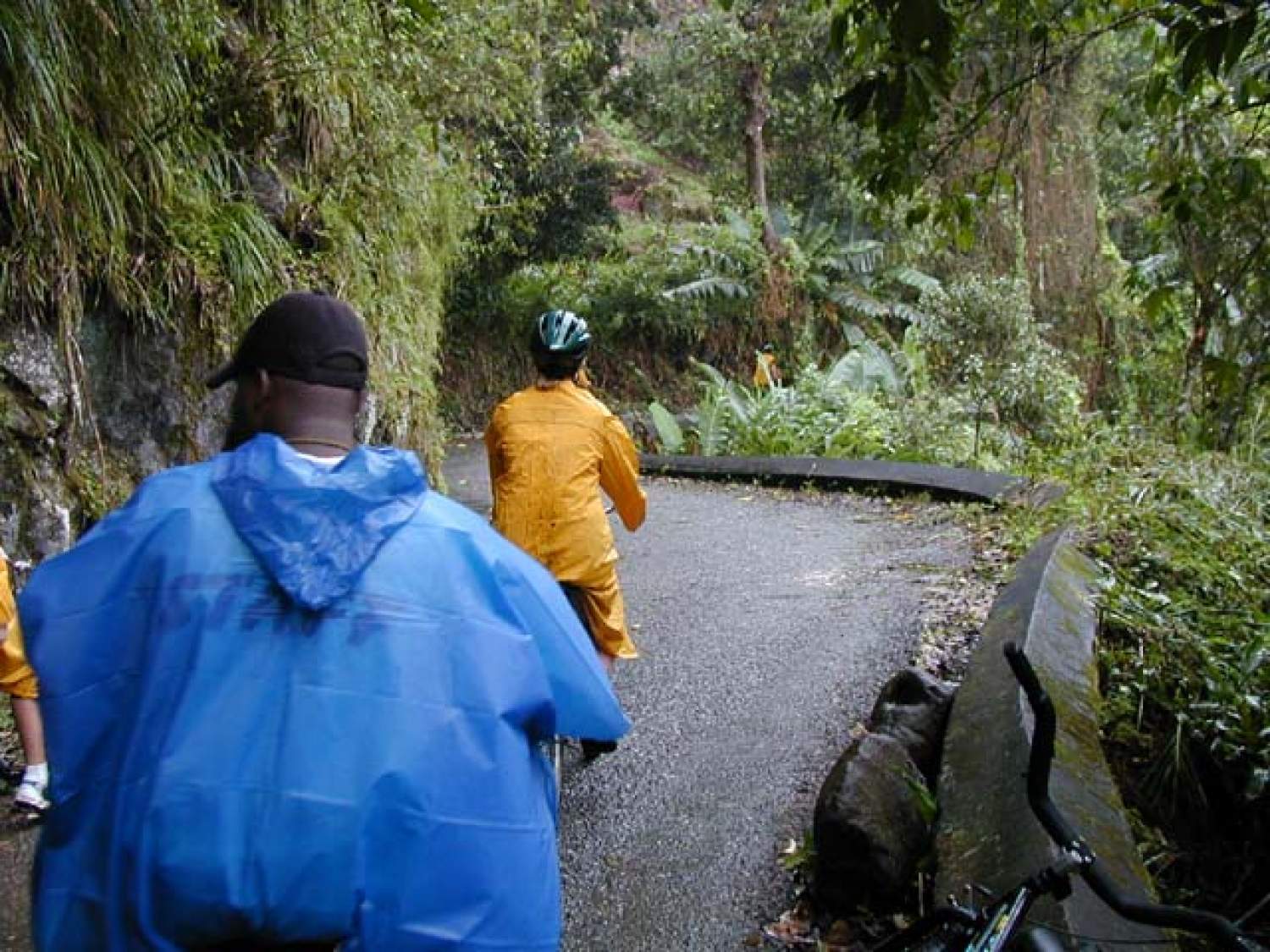 Insider Tip: You will be riding through a rainforest so be prepared for the possibility of rain, ponchos are provided and if you do decide to take a dip at the end of your biking adventure, be sure to wear a swimsuit under your clothes and bring water shoes.
Fat Tire Festival
Two Wheels – One Love
The Fat Tire Festival is where mountain biking gets real in Jamaica. If you're a serious cyclist and want to join this popular event, register early, like maybe even a year early, this festival sells out fast! Held annually on the third week in February, the festival promotes mountain trail biking, community life and local culture in Jamaica; biking truly doesn't get anymore exciting than this.
During the Fat Tire Festival you experience the highs and lows of trail riding on the island with some extreme pedal action throughout each day. Jamaica is not flat, and you'll soon discover this for yourself on your seven-day adventure along some of the island's most challenging and exhilarating trails. Fortunately the beach is always the final stop of the day so you can relax your weary muscles in the warm ocean or sip one or two Red Stripe beers while recovering on a comfy lounge chair, chilling to
some reggae tunes.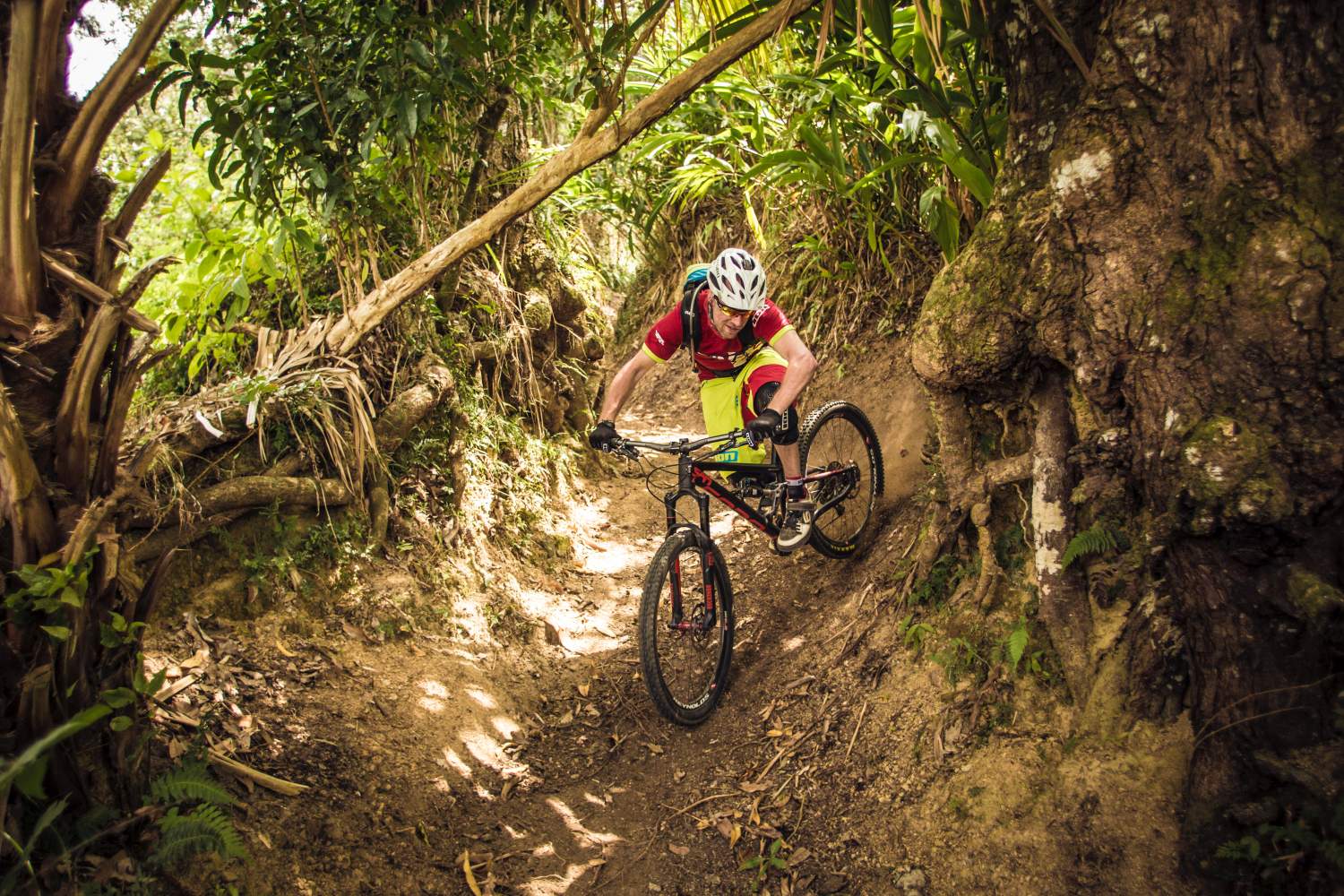 If you can't make it for the festival or you're interested in a more chilled down version of mountain biking in Jamaica, the team organizers also provide private mountain bike excursions ranging from one day out to a full week of wild rides, so get ready to get on your bike and ride baby!
Braco Bike Trail
If you want a truly laid back biking experience in Jamaica, the Braco Bike Trail at Braco Stables is for you. This is a fun family experience that takes you out for a relaxing day of hiking and biking in the Jamaican countryside. A two-mile hike and a half hour bike ride ends perfectly as most days on the island end, on the beach, where you can have a quick dip before cycling back to the stables. During the tour you'll be able to enjoy the sights and sounds of rural island life, it is sweet and so very pretty. Your tour guide will show you the quiet beauty that surrounds all of Jamaica, you'll learn about a few of the island's exotic flowers, vibrant birds, trees and wildlife. Nature in Jamaica, it is truly irie, all right. Cycling in the Caribbean, the trails, the laid back vibe and the music, it is real and it is Jamaica. Book a trip with Air Transat and get ready to do some cool riding 'mon on your biking adventure in Jamaica.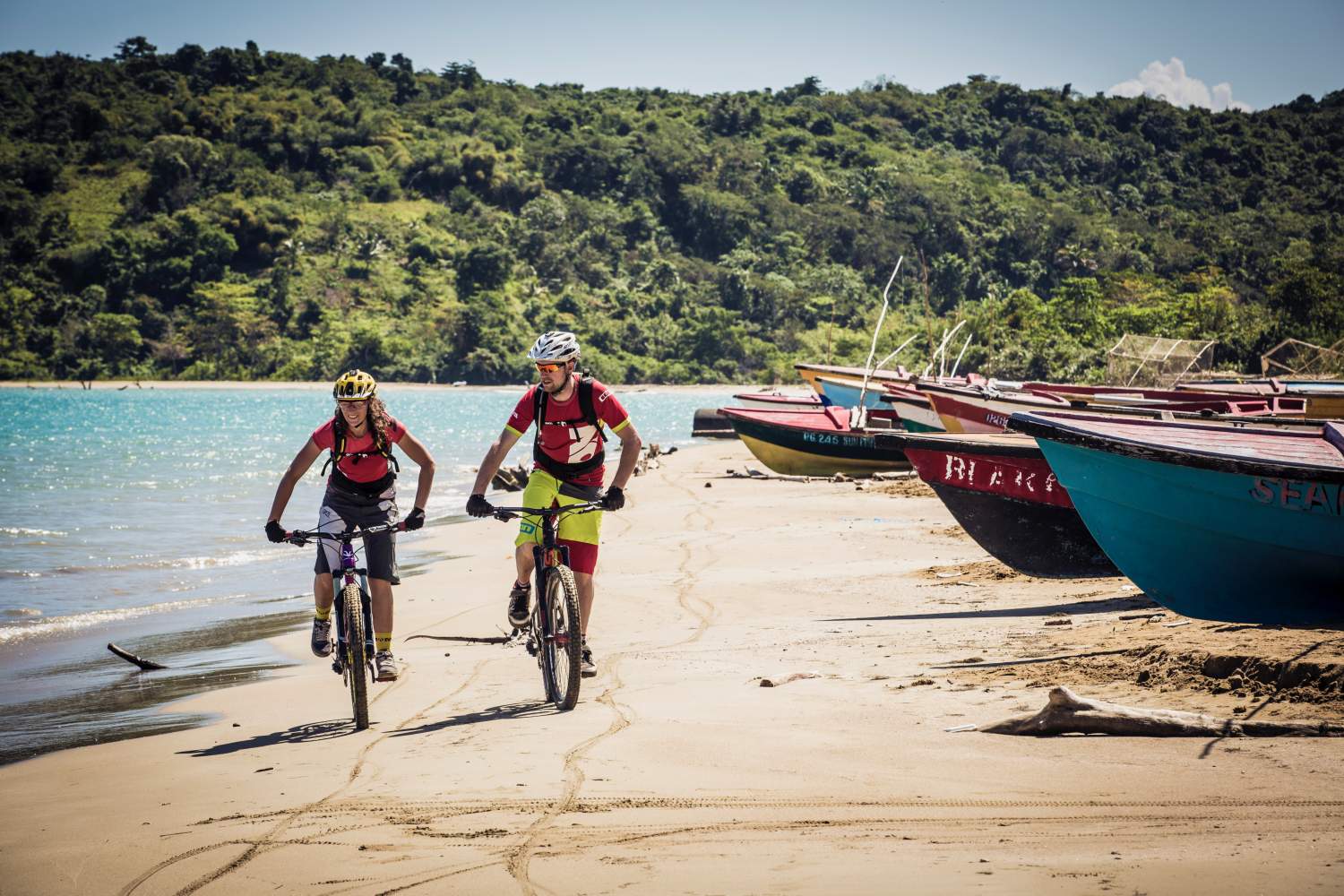 Cover photo credits: Dian Emery
The comments and contributions expressed are assumed only by the author. The recommendations, intentions or opinions expressed are not necessarily those of Transat AT Inc. or its affiliates. See terms of use of the Air Transat website.