Cozumel is one of the best places to dive in the Caribbean because it's home to the second largest barrier reef in the world. Understandably, divers flock here to explore the vibrant corals and marine life. But what if you don't like scuba diving? Don't worry, there are plenty of fun things to do in Cozumel if you'd rather be above the water than under it.
The island is still relatively undeveloped and unspoiled. There are pristine beaches, beautiful turquoise waters to marvel at, and fun shops to spend time at. Depending on what you are most interested in, it may be worthwhile to book a tour or excursion with a local tour operator. In any case, let's dive in (pun intended)!
San Gervasio ruins
While Mayan ruins can be found throughout Mexico, many people leave Cozumel without realizing that you can also visit one here – though much smaller than Tulum or Chicken Itza.
San Gervasio is believed to have been the site of the worship of Ix Chel, the goddess of the moon, fertility and medicine, among other things. This makes it one of the top Mayan ruins in Cozumel.
The roof and upper walls are missing, having been destroyed over time and by the Spanish. However, it is still well worth a visit, and it is also a wildlife habitat for the local iguanas.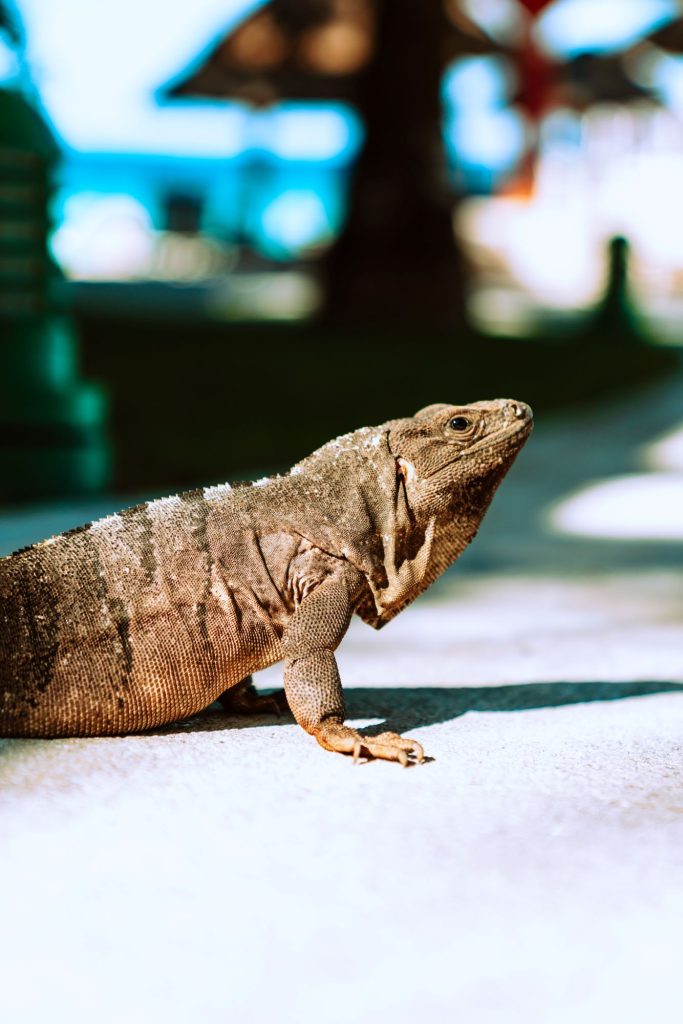 Punta Sur Ecological Park
Nature lovers must take a trip to the southern tip of the island to visit Punta Sur Eco Beach Park, also known as Faro Celerain Eco Park. It's considered one of the best day trips you can make when visiting Cozumel.
In fact, it's easy to spend an entire day visiting the sea turtles and local birds in this ecological reserve. In addition, the park consists of more than 1,000 hectares of beaches, mangroves, native plants and a variety of wildlife, many of which are endemic to Cozumel. Further out is the park's most popular attraction, Celarain Lighthouse. If your calves can make it up the 133 stairs, climb to the top for a spectacular view of the island and the ocean.
While you're there, why not end the day in one of the beach hammocks?
Snorkeling in Cozumel
Not too keen on going under the water, but still curious to see what's under the surface? In that case, snorkeling might be a better option for you. The marine life that the coral reef attracts is not limited to the mysterious depths of the ocean! Cozumel has amazing snorkel sites everywhere.
If you're a little afraid of swimming in the ocean, try one of the beaches on the west side, which are a little calmer. The water is a lot calmer over there.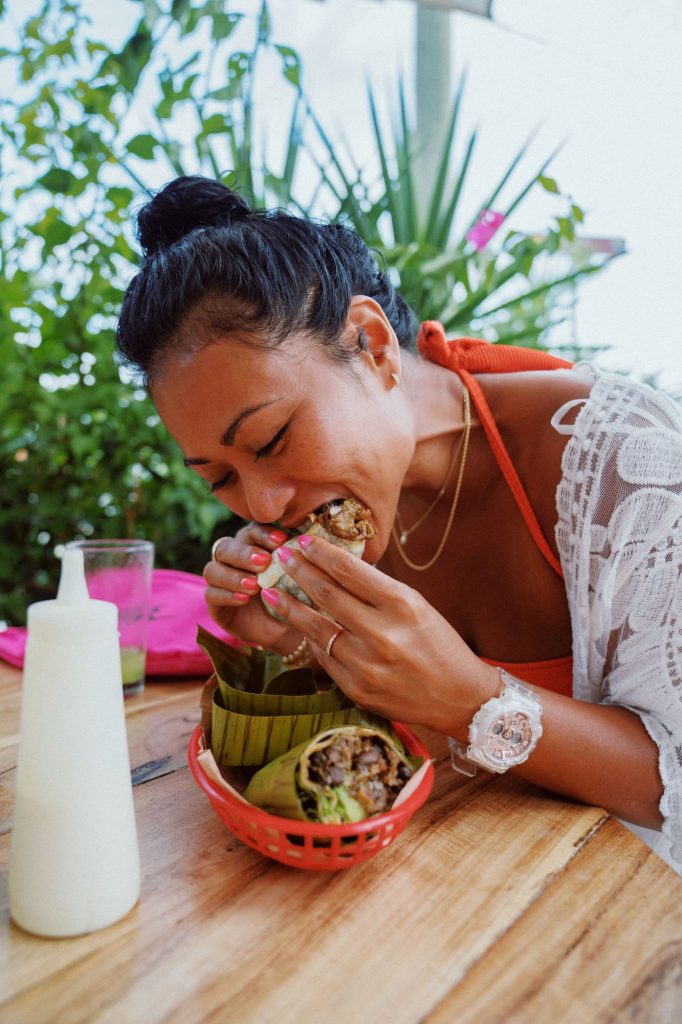 Cozumel food tour
With many restaurants catering to day cruise passengers and a focus on quantity rather than quality, it can be difficult to find good local flavors.
Fortunately, Cozumel Chef Tour offers small group tours that take visitors to the local markets, restaurants and other shops known only to locals. Taking a Cozumel food tour is one of the best ways to really get to know the culture of the island.
Jade cavern cenote
Did you know that cenotes were considered to be sacred places by the Mayan? You'll instantly have a sense of awe and understanding of why they held such a special place in their culture.
At Jade Cavern you'll find a cenote with cool, clear water that will have you relaxing in no time at all. There are also some great outcroppings, perfect for cliff divers looking to make a splash. Or just relax in the calming atmosphere of the cavern, surrounded by beautiful stalagmites and stalactites.
The Mayan Cacao Company
Simply called "The Chocolate Factory", this is one of Cozumel's unmissable stops. Travel back in time as you learn about the origins of everyone's favorite treat – chocolate. Discover what the "food of the gods" meant to the Mayan people and how it was used. New research shows that at the height of their prosperity, the Maya used cocoa as their own form of money – and that the loss of the treat may have contributed to the decline of their famous culture.
Be sure to book a workshop where you can make your own chocolate out of cacao beans, just like the Mayans did.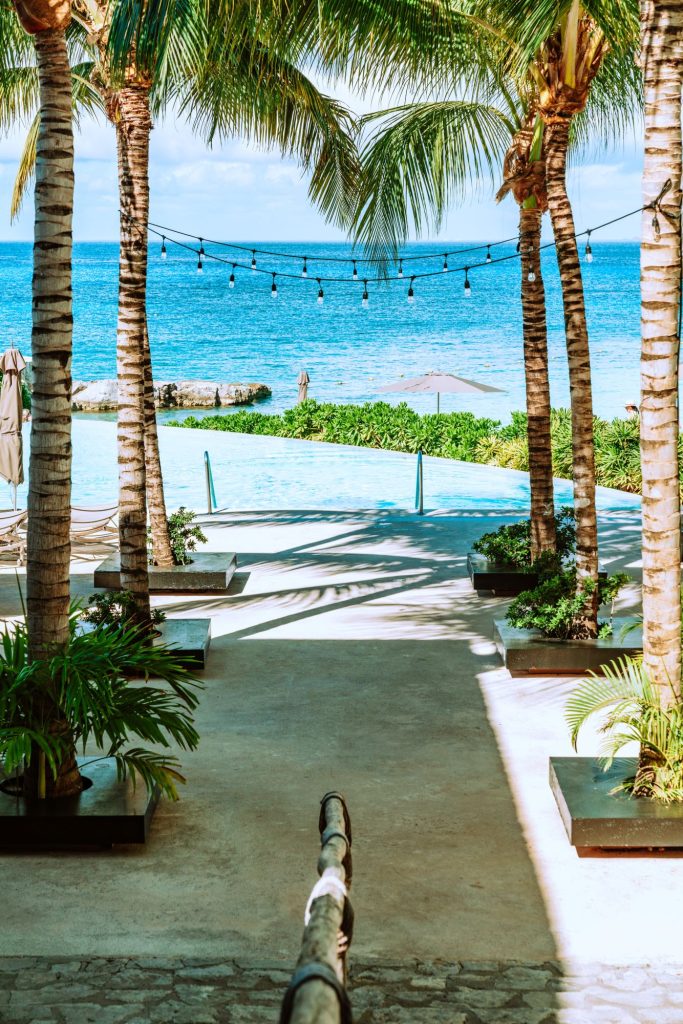 The best beaches in Cozumel
Although Cozumel is one of the largest islands in Mexico, it is only about 50 kilometers long. Still, there is a beach for everyone!
Looking to avoid the crowds? Choose the quiet Playa San de Martin on the eastern side of the island.
Looking for a party? Beaches with a bit more energy and people include Paradise Beach, Passion Island Beach and Playa Corona.
Looking for a beautiful free beach? Playa Palancar is only 20 minutes from the cruise ships and has free admission.
Los Cinco Soles
San Miguel is the only city in Cozumel, and many visitors mistakenly think that all that San Miguel offers is shopping along the water's edge. For those who are looking for a more local experience, walk to the north end of the waterfront and away from the water. Here you will find more local restaurants and shops that cater to the locals and allow you to get a feel for how the Island is lived.
Pueblo de Maiz
History, theater, culture, music, dance, and much more come together at this interactive museum in Cozumel. Immerse yourself in the traditions of the ancient Mayan civilization at Pueblo de Maiz, a meticulously recreated Mayan village. Learn firsthand about the religious figures that made up the Mayan pantheon and participate in a fascinating Mayan ritual. Don't miss your chance to enjoy one of Cozumel's best hidden gems.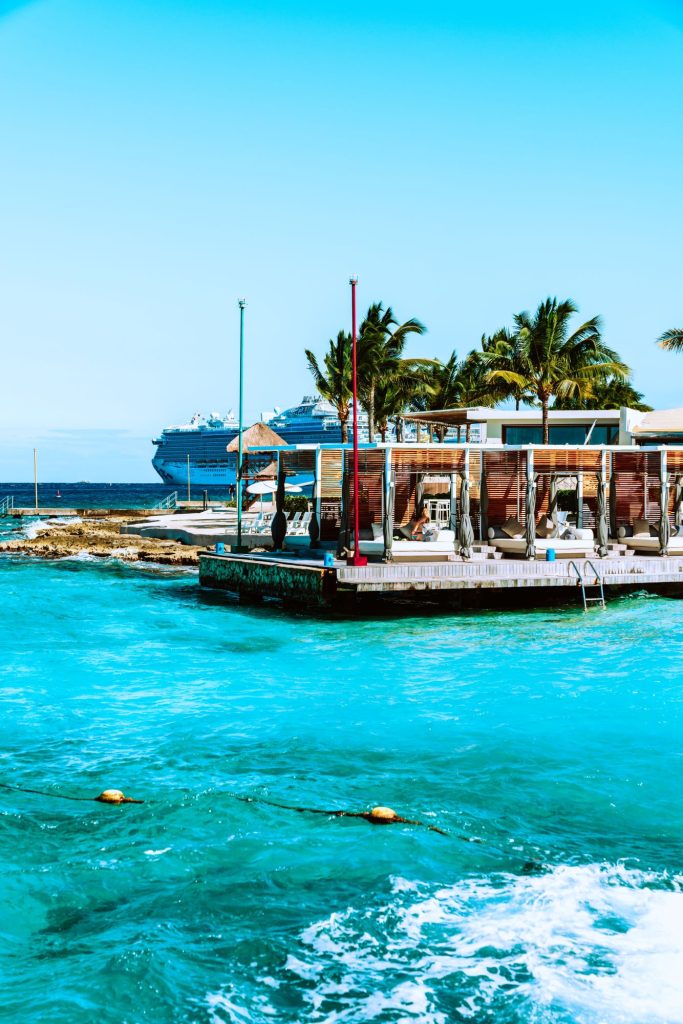 Cozumel pearl farm
Spend a full day at the Cozumel Pearl Farm Here, you'll feel like Robinson Crusoe in this remote location that can only be reached by boat.
The Pearl Farm is relatively small and has been operating for the past 18 years. By using sustainable energy and non-chemical products, they strive to have a minimal impact on the environment in order to conserve natural resources both on land in their workshop and at sea.