Traveling in Mexico is a true joy for foodies, particularly for spice lovers. Mexican street food is nothing short of spectacular. From stalls in markets to carts found on street corners, you can find something to eat at almost any time of day.
Whether you eat a little bit of everything, are a vegetarian or even have a sweet tooth, you will be able to find street food in Mexico to suit your taste. Here are a few of the Mexican street food specialties you should be looking out for during your next visit.
Tacos
Tacos are probably the most famous type of street food in Mexico, and variations have spread across the world. Unlike the hard shell tacos found in the United States, Mexican tacos are made with soft corn or flour tortillas.
These tortillas are then stuffed with a variety of fillings, with barbacoa pit roasted meat being popular in central Mexico, and fish tacos a great option in the Baja California region and along the coastal areas. If you're vegetarian, look for a stuffed pepper taco or poblanos rellenos.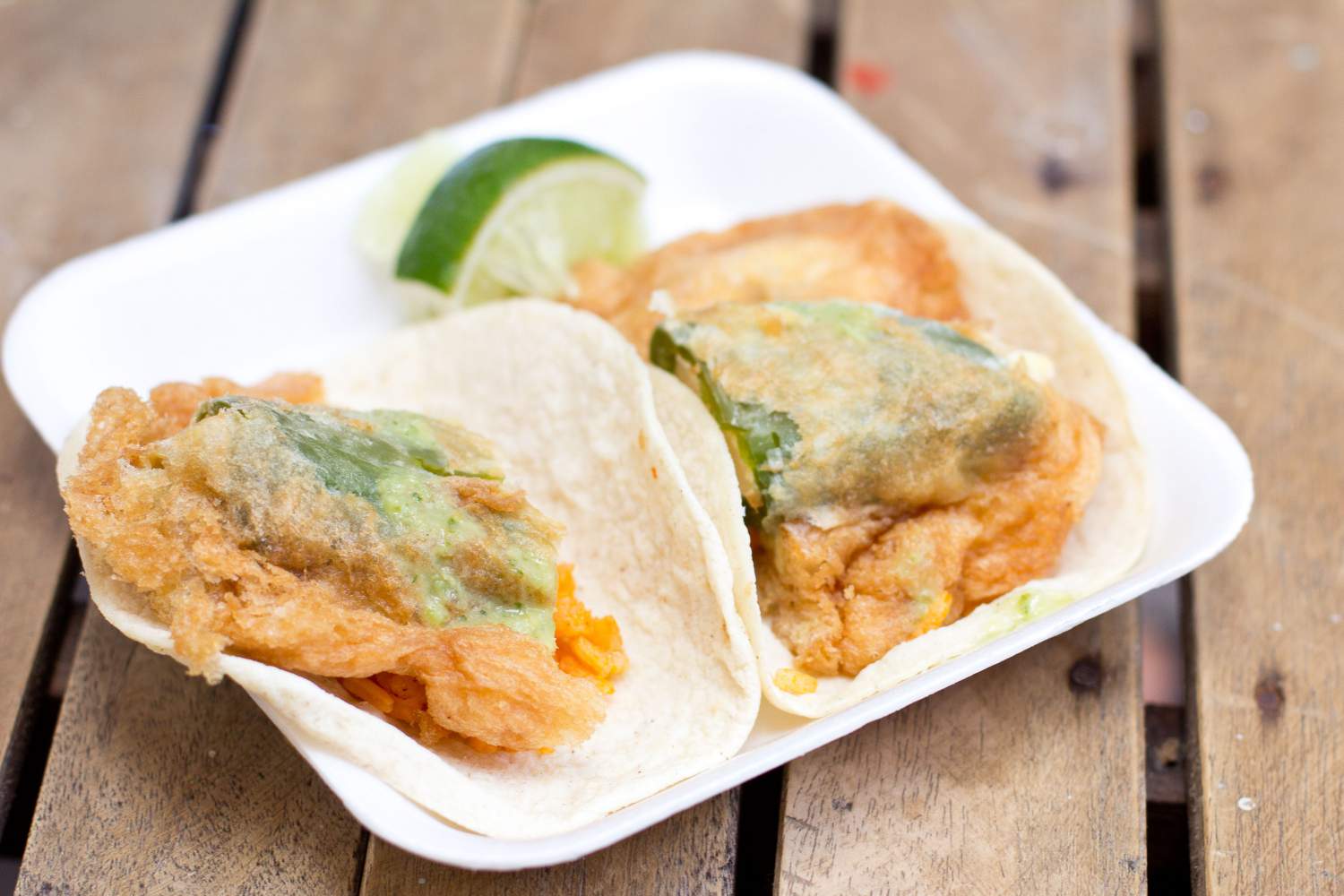 Tortas
These sandwiches are a tasty option that are most commonly sold in urban areas, and can be filled with hot or cold meats, a salad of lettuce, tomatoes, onions and avocado and a variety of sauces and garnishes.
The bread itself is usually a large round roll, and depending on the vendor it may be lightly toasted before serving. While it's common to have meat, there is always the option to go without.
Enchiladas
Enchiladas are another popular tortilla dish that are made with soft corn tortillas, usually filled with either chicken or beef, and often prepared with a sauce, either mole (a spicy sauce made with chocolate), green or red chili. These are then topped with cheese before they are folded over and toasted.
Chicharron
This is one of the indulgent Mexican street food treats that are particularly common at night stalls. Chicharron is a dish consisting of deep fried strips of pig skin that are beautifully crunchy and usually have a familiar taste of pork fat. They are typically served with guacamole for dipping.
Although chicharron is a common street food in Mexico, at home you may know these crispy treats as pork rinds.
Tamales
These pastries are among the most popular and common street food in Mexico. These pockets of corn dough pastry are wrapped in leaves before being stuffed with a savory or sweet filling, and then being steamed to make for a lovely snack or light meal.
One interesting variation is the tamal de dulce, where pink sugar is added to the corn pastry, which provides colour. It is then stuffed with dried fruit to make for a lovely tasty tamale.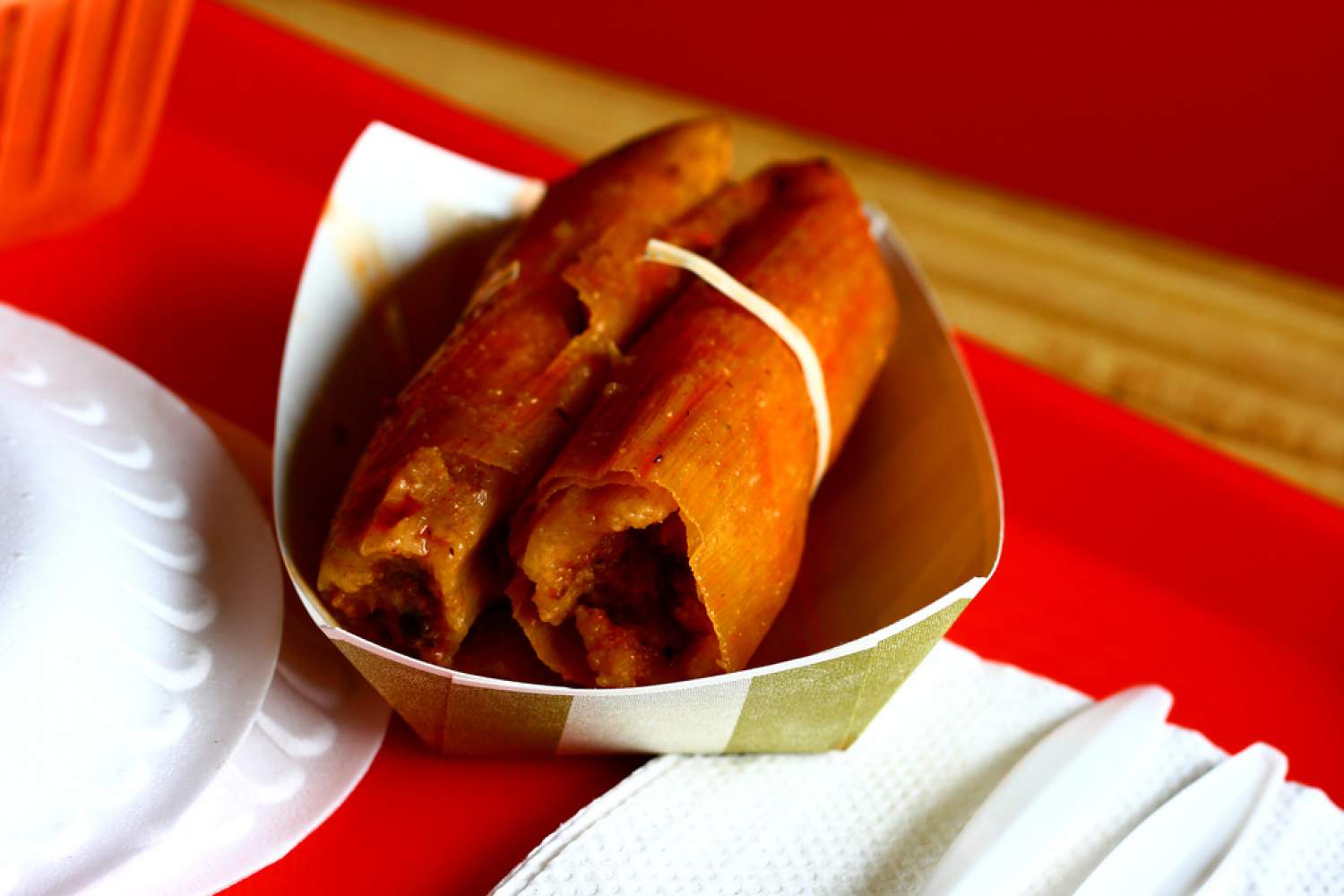 Quesadillas
Similar to what we know at home, quesadillas can be found at street food carts in Mexico across the country. Corn tortillas are brought together with a thick layer of cheese between the two tortillas. You can order a simple cheese snack or ask for chicken, pork, beans or vegetables.
Aguas Frescas
It can get really hot in Mexico, so there is a big emphasis on cold drinks in the country. The aguas frescas are made with water, fruit juice and pulp, and sugar or a sweetener. These refreshing drinks are found in street carts and stalls in almost every town and city in the country, and come in a huge range of varieties, including mango, orange, lemon and banana.
Safety Tip: Street vendors almost always use purified water and ice to make aguas frescas, but it's wise to ask to be certain it's safe to drink.
Fruit Cups
Street food in Mexico can also be healthy. If you are looking for a sweet treat in Mexico, there are plenty of stalls that will offer a range of different fruits such as watermelon, strawberry, pineapple and other fruits cut into sticks and served in a plastic cup. These can have a sprinkling of sugar, chili or a squeeze of lime on top.
Visit Mexico to taste the best of Mexican street food for yourself!
Cover Image: Eric Heath under CC BY 2.0
The comments and contributions expressed are assumed only by the author. The recommendations, intentions or opinions expressed are not necessarily those of Transat AT Inc. or its affiliates. See terms of use of the Air Transat website.