For us, travelling is synonymous with wonder, it's the gateway to the world. At Transat, our employees are travel enthusiasts who live this love for travel and thirst for new discoveries each day, just like this adventure in Getsemaní.
Nothing is more fun than sharing our passion for travel and the destinations we have fallen in love with. We accompanied our Flight Attendant, Leanne, to Colombia to help you discover a piece of this naturally and culturally rich destination.
Once a shady neighbourhood mostly made up of locals and youth hostels, today, Getsemaní is modern and trendy. Leanne loves its ubiquitous and creative street art, its ultra-colourful houses and its music, whether in salsa clubs, in cafes or in the streets. Here are her recommendations for visiting the Getsemaní district.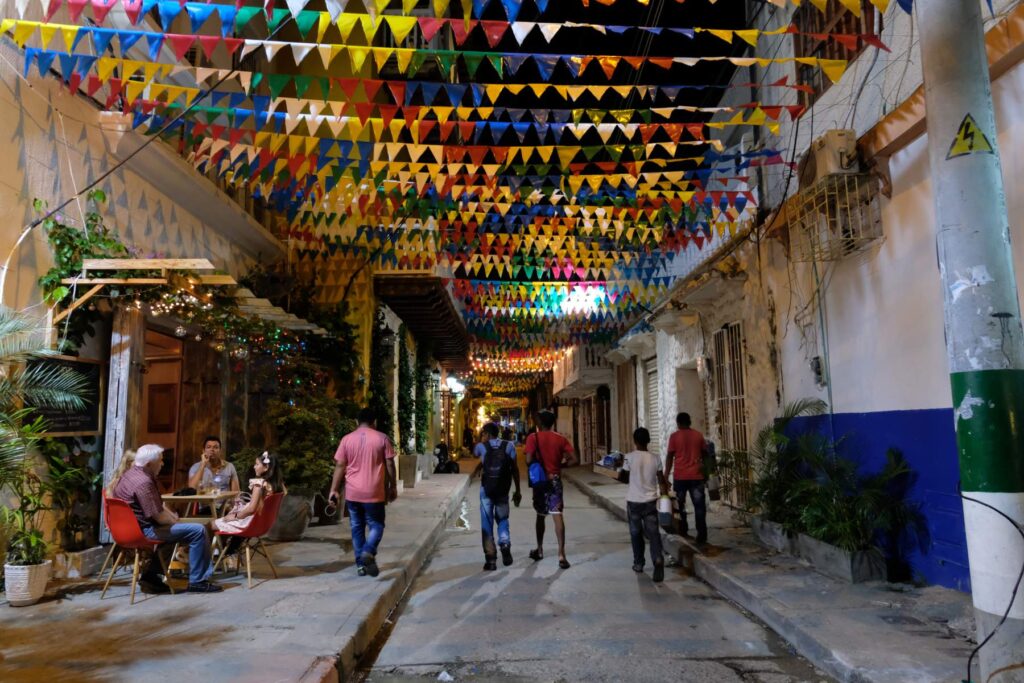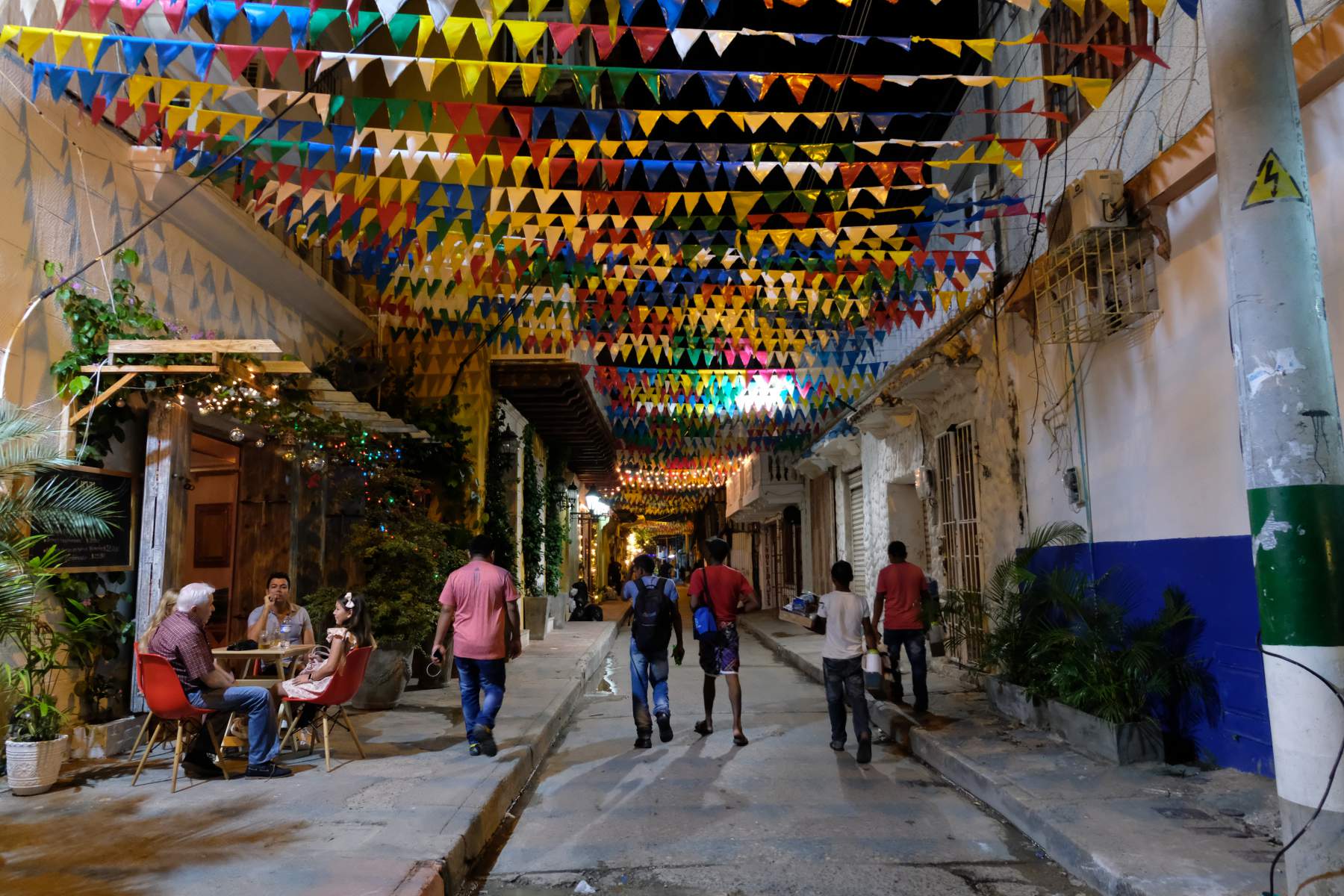 Getsemaní's Bustling Culinary Scene
In recent years, several trendy restaurants have opened their doors in Getsemaní. With their cuisines diverse, many have given way to modern Colombian cuisine, which highlights local ingredients.
Mercado Bazurto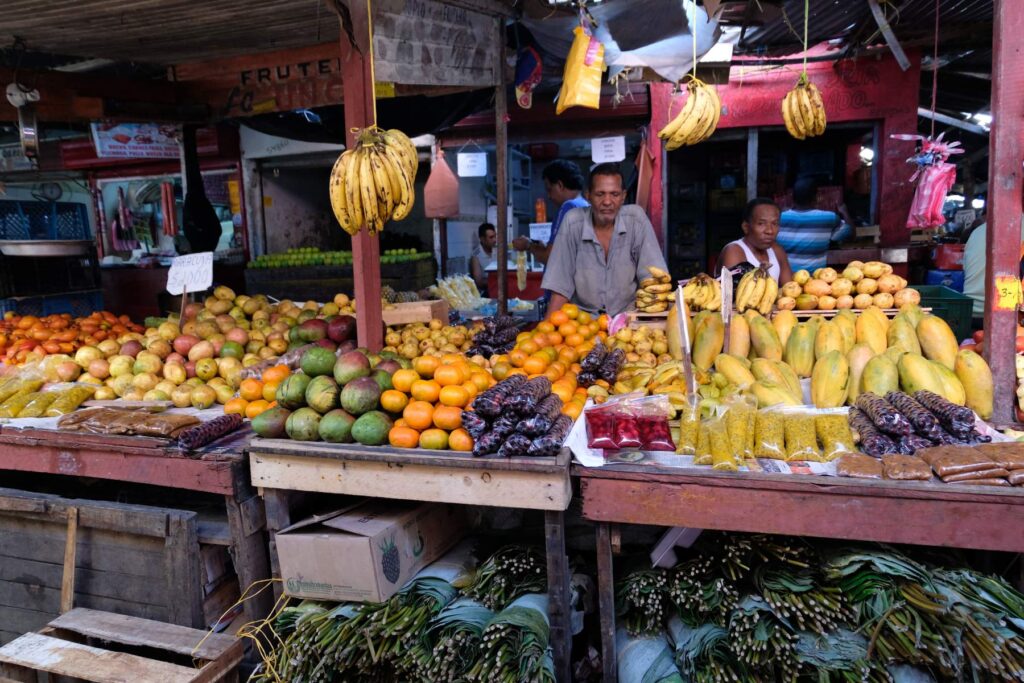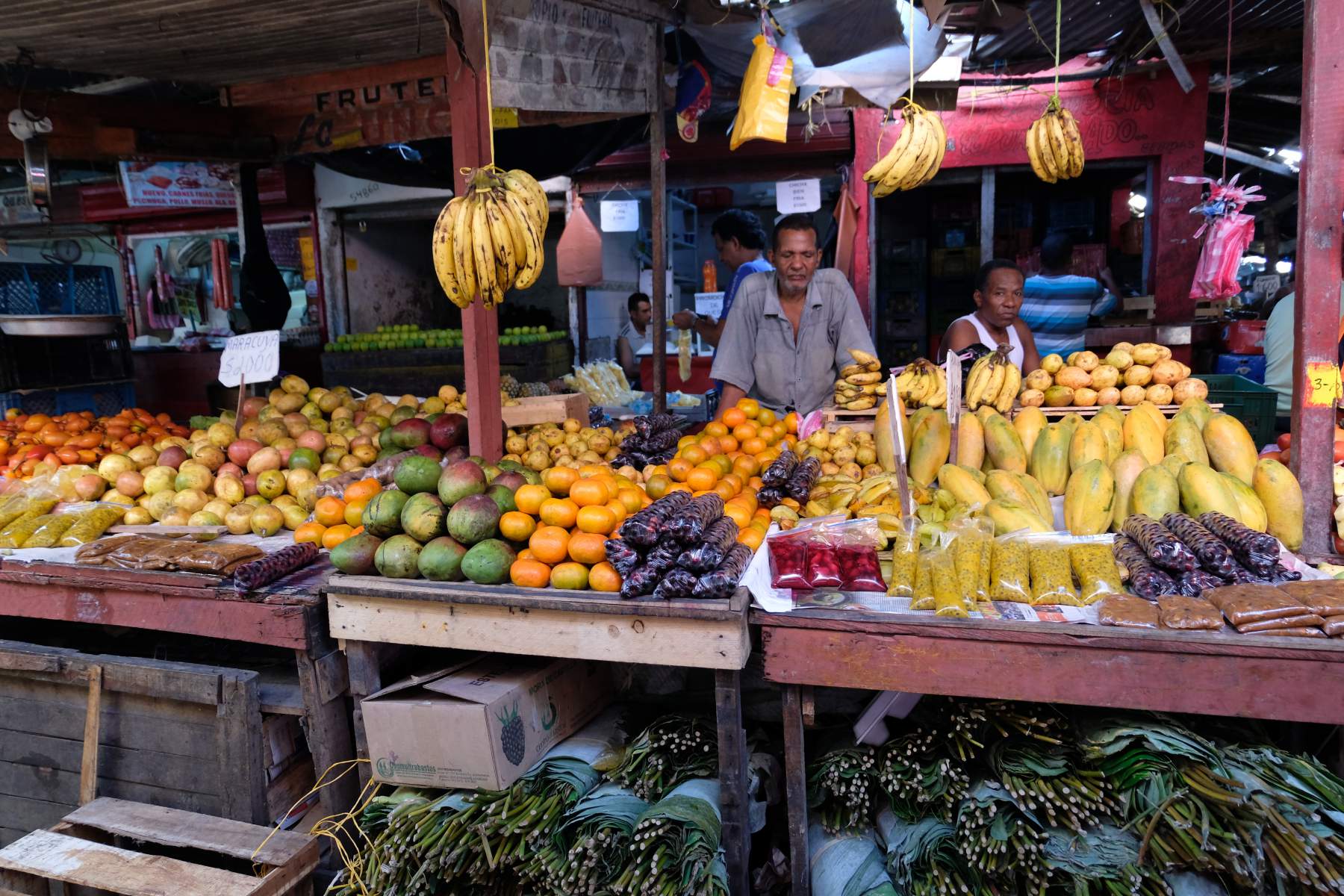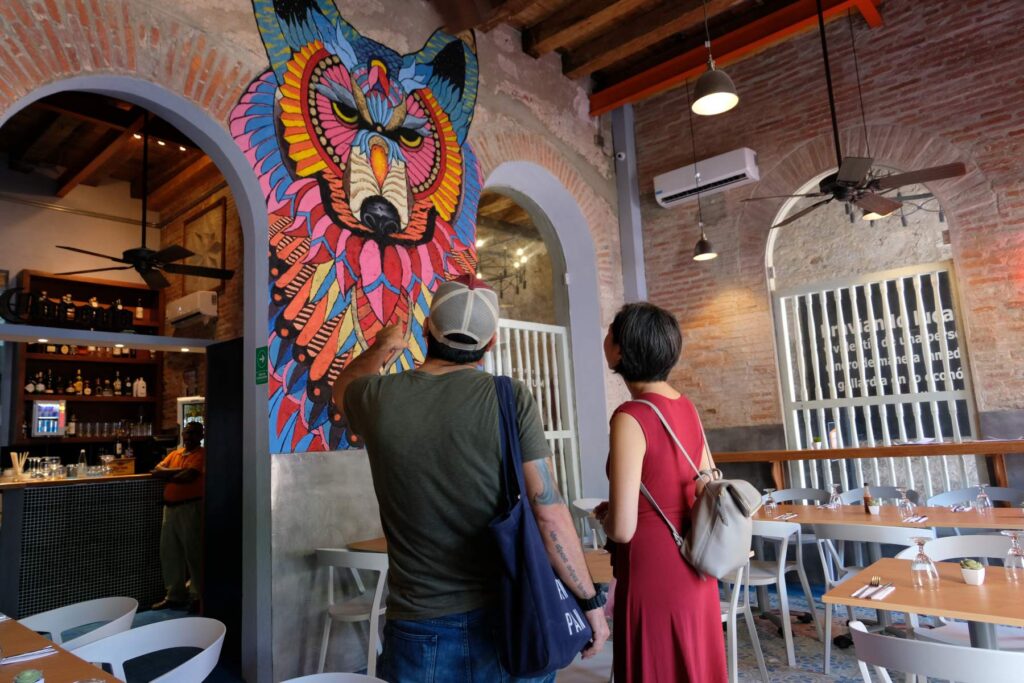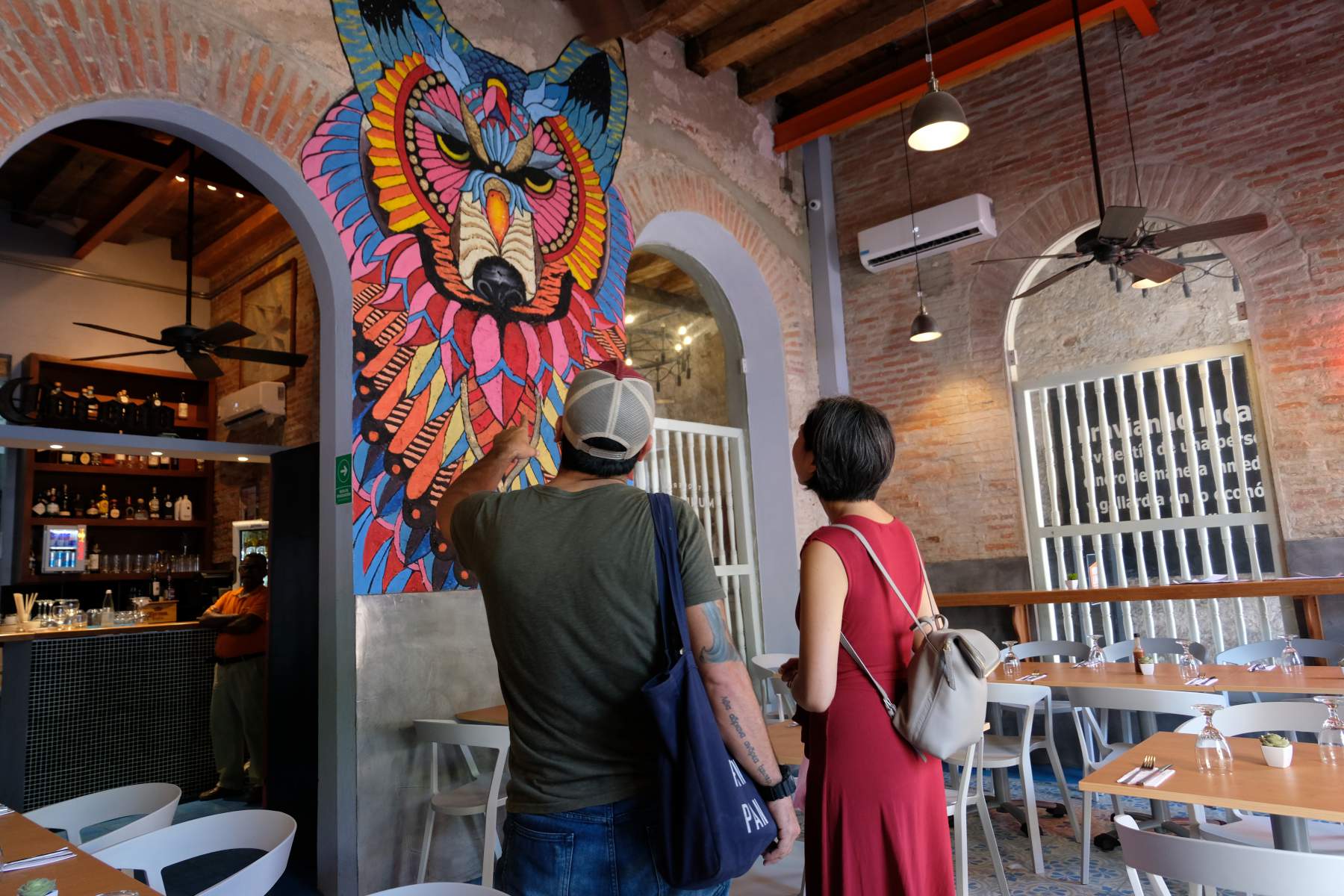 Visiting a local market, or even a supermarket, while travelling is ideal for two reasons. First, it allows you to discover rich and local ingredients. There's nothing more enticing than a fresh fruit and vegetable stall! Secondly, it lets you get a feel of the destination. For Leanne, going to the market is an opportunity to observe people and their daily routines and, of course, chat with them.
For the more adventurous travellers, Mercado Bazurto is the market to visit in Getsemaní. We recommend going to buy avocados, mangoes or other fresh fruits and vegetables. Although it feels perfectly safe, as with any busy area abroad, keep your personal belongings and valuables close and out of sight.
El Gramo Cevicheria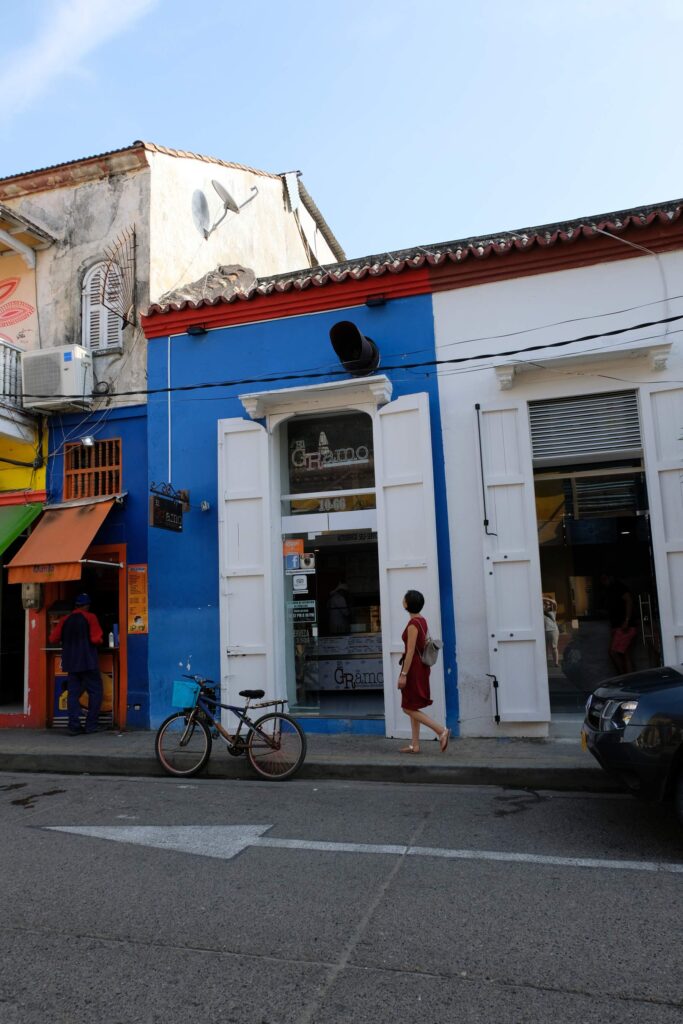 Looking for a quick, but fresh and delicious meal that won't slow you down? As its name implies, El Gramo Cevicheria Express serves ceviche made from local ingredients that are ready in no time, travel well and are packed with flavour! First, choose your fish or seafood, followed by your vegetables and finally, your preferred seasoning, or choose your ceviche according to the pairings they offer.
Stroll the Streets of Getsemaní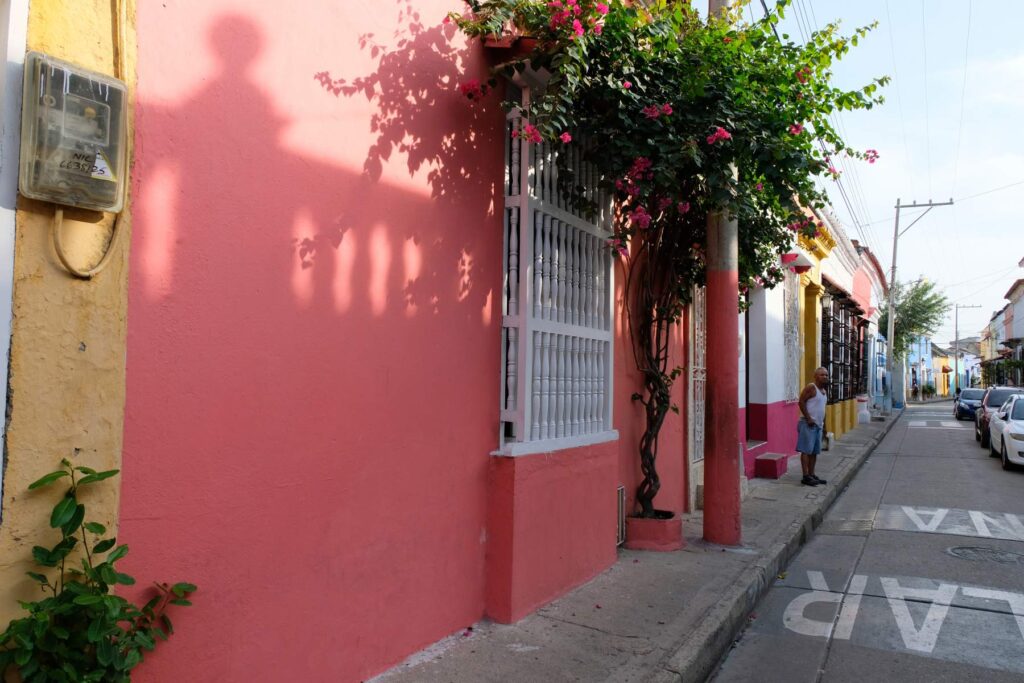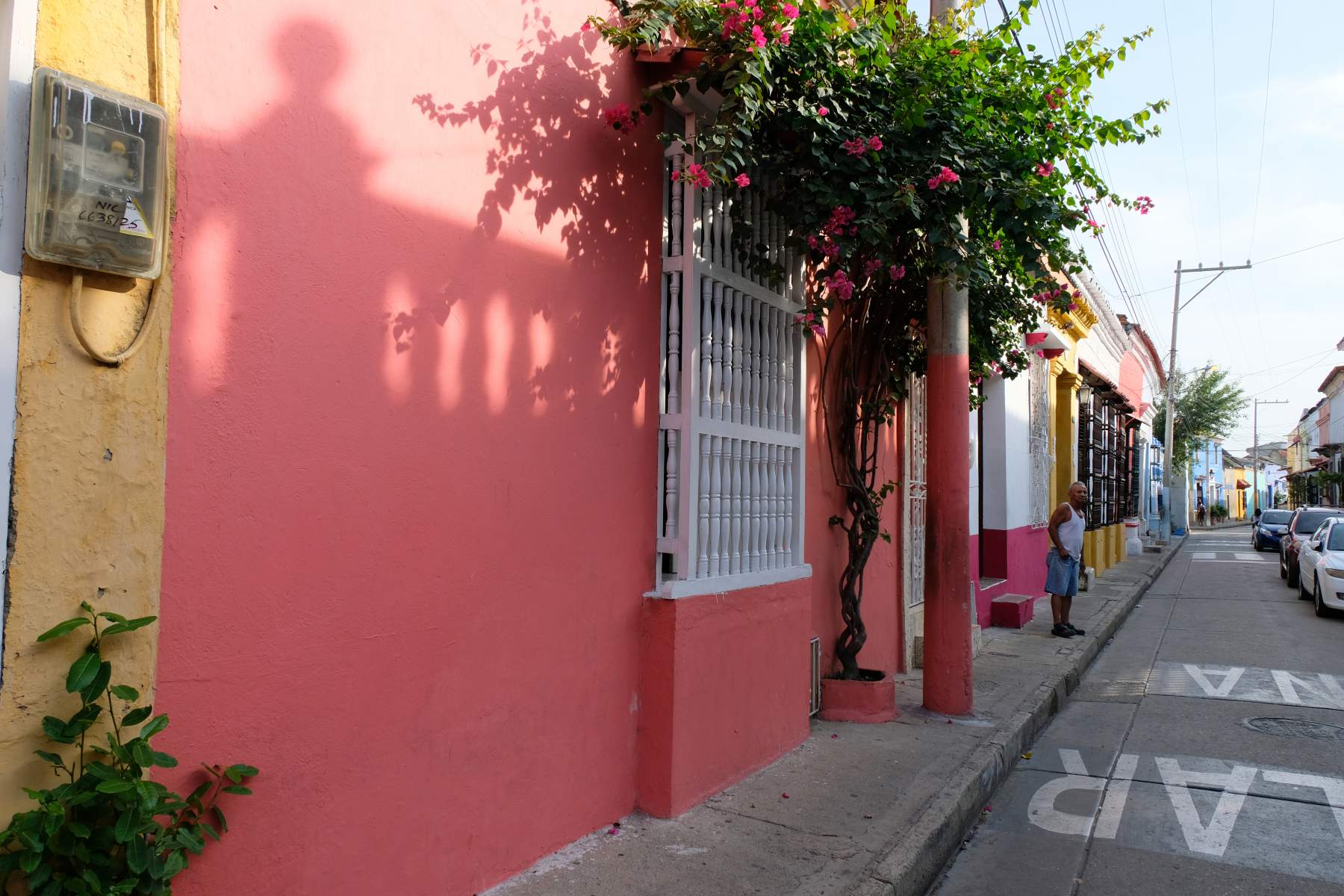 Just like in Cartagena's Old Town, one of the most enjoyable things to do here is simply wander its winding streets. Be sure to admire its array of houses, each more colourful than the next. As if there weren't enough colours to take in, Getsemaní is home to ​stunning street art that spices up the landscape and makes the contrast with the old city of Cartagena all the more striking. Don't miss it!
Get a Feel for Cartagena in Plaza de la Trinidad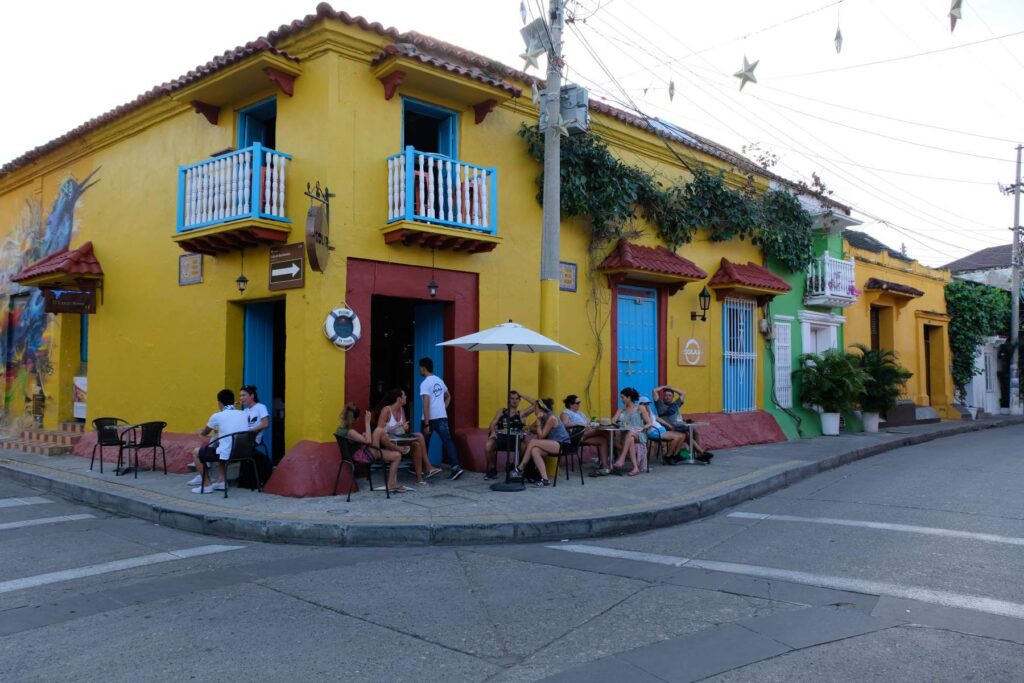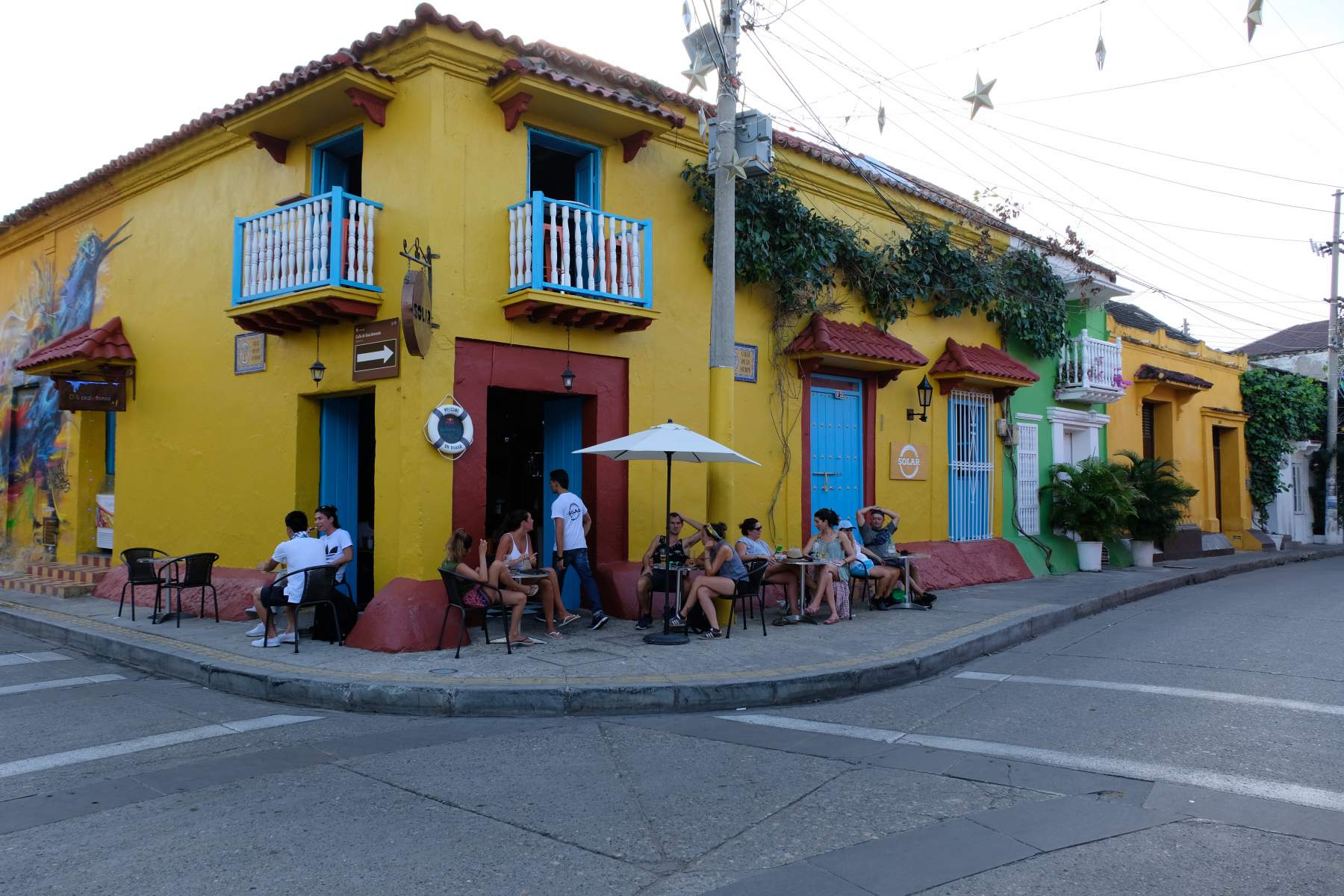 Make your way to the end of Calle de la Sierpe, where you'll find Plaza de la Trinidad (Trinity Square), a lively place where locals gather every evening to play music, dance and party. If you really want to get a feel for the place, visit Plaza de la Trinidad after 8 pm, the moment it awakens.
That said, before 8 pm, Plaza de la Trinidad is a nice spot to enjoy a drink or coffee and watch people go by. Take a seat at Solar Bar & Food, where they serve innovative (and strong) cocktails and where you can also eat. Or, head to Cafe de la Trinidad, right in front, for an equally enjoyable view of the square.
Street Art and Creative Murals on Calle de la Sierpe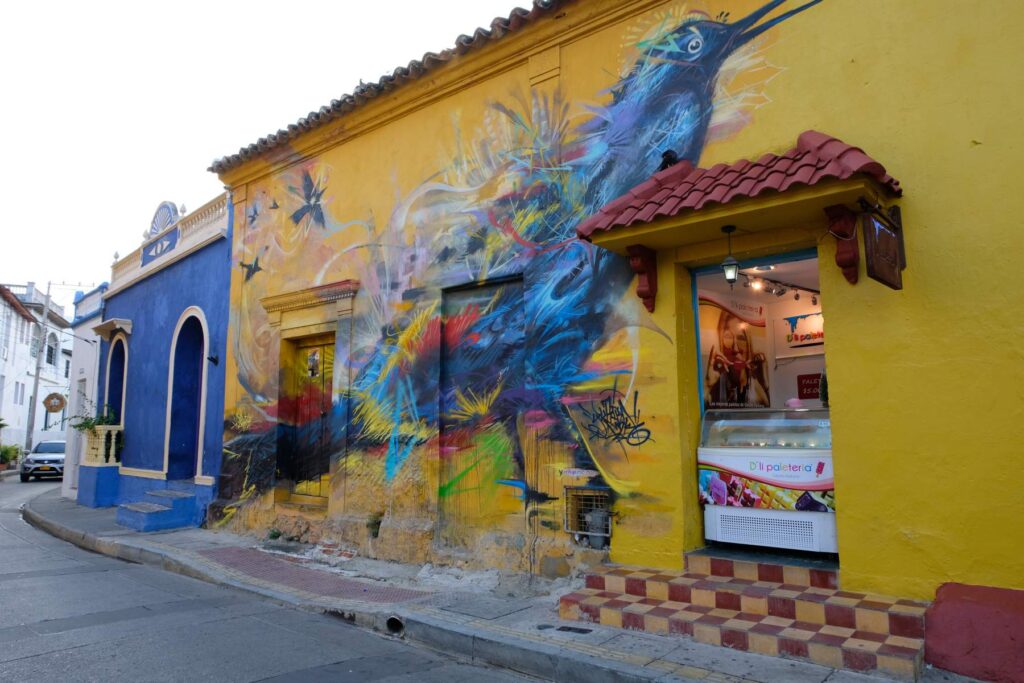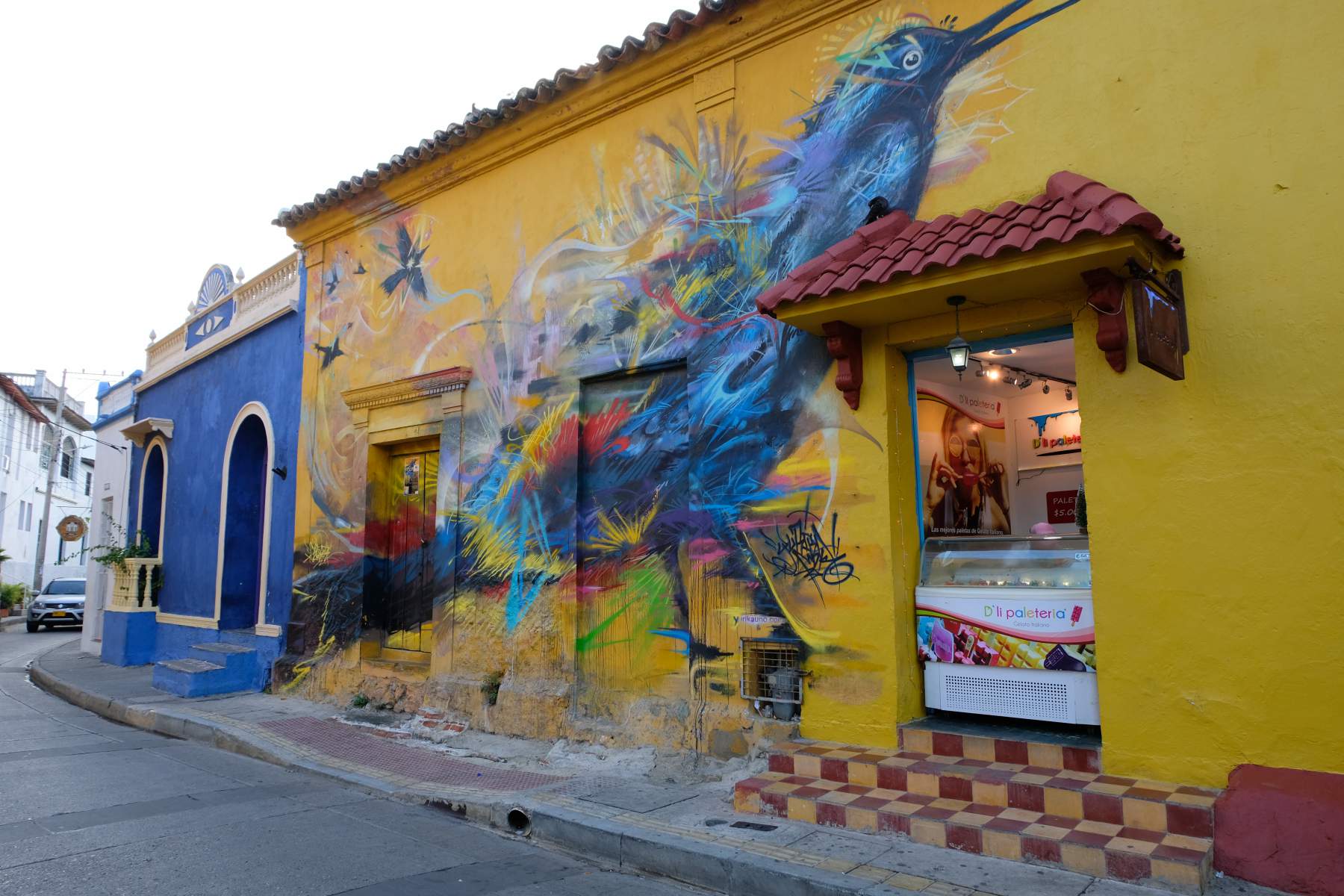 Calle de la Sierpe, one of Leanne's favourites areas, is known for its beautiful murals. You can easily wander the area for hours, observing each detail of the area's colourful street art. You'll even spot one of Colombia's most famous personalities, writer Gabriel García Márquez.
Start your visit at Plaza de la Trinidad, make your way to Calle de la Sierpe (also known as Calle 29) and let yourself be carried away by the murals and colourful houses typically found in Getsemaní.
The Sunset Over Las Murallas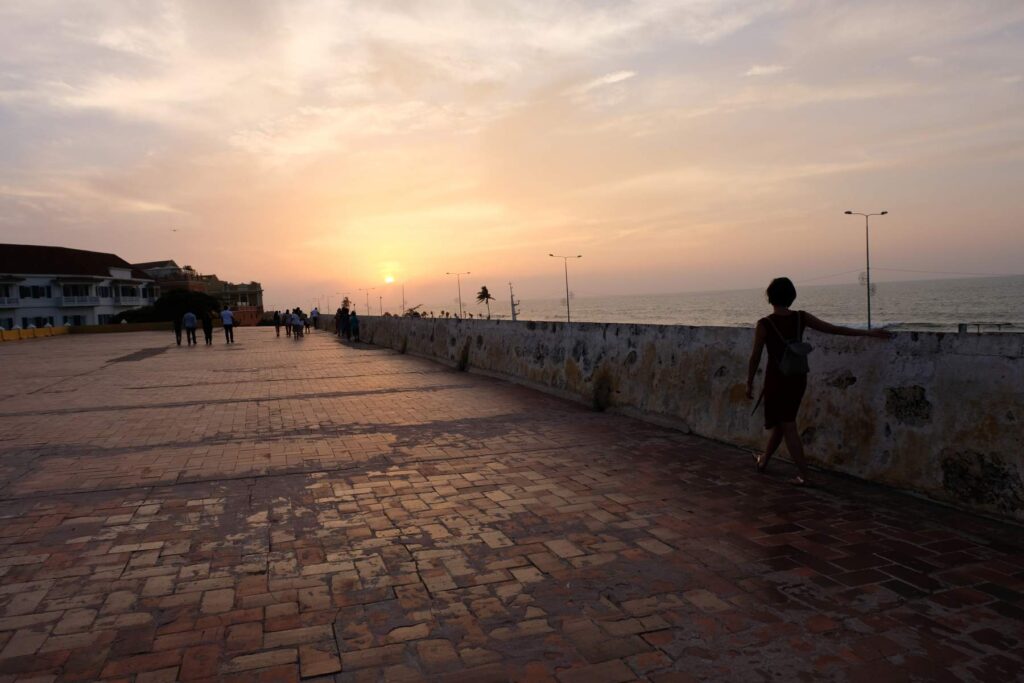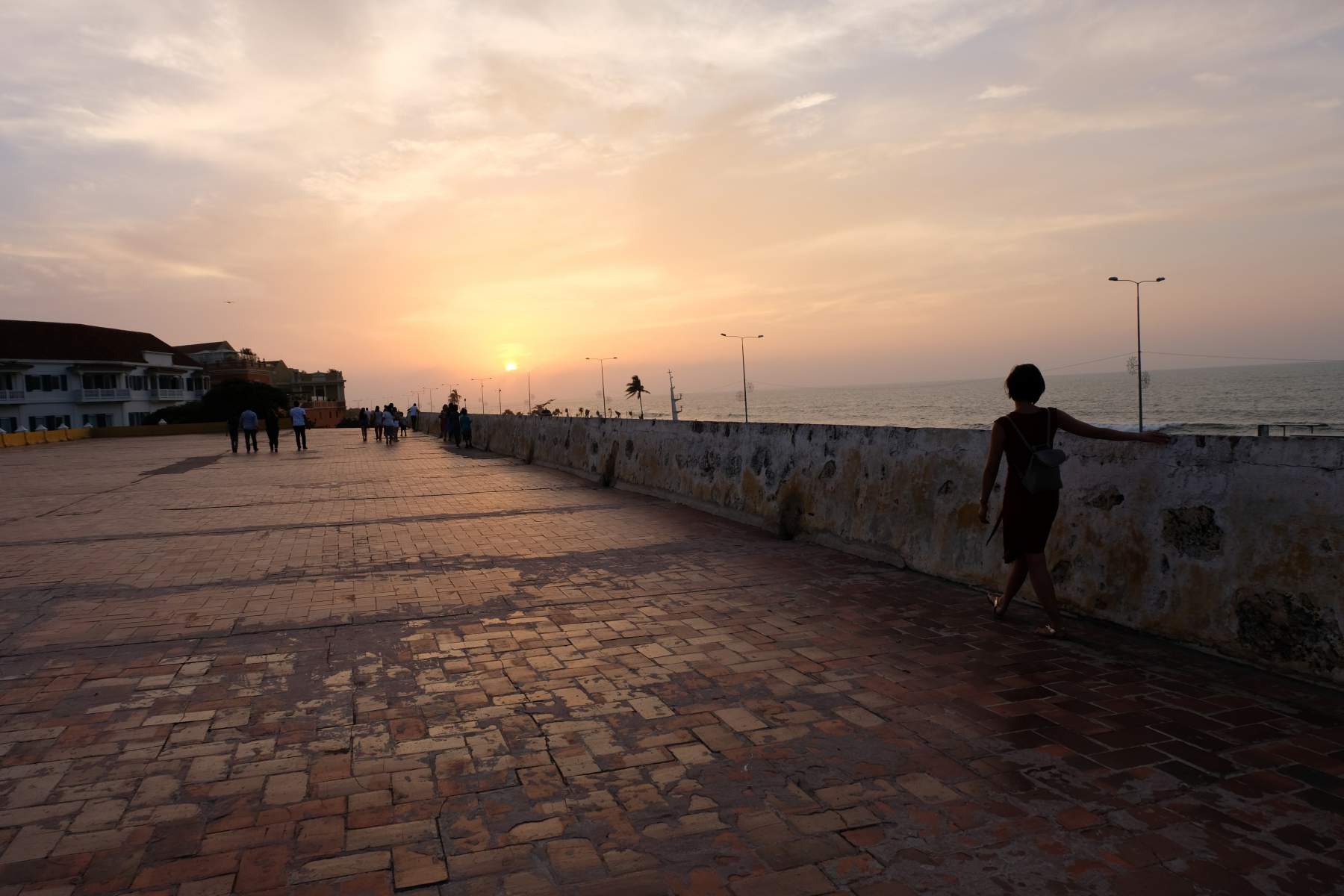 Take a break from action-packed Getsemaní and head north of the old town to Baluarte de Santa Catalina, next to Plaza Las Bovedas, to admire the beautiful sunset. This spot is less crowded than Baluarte de Santo Domingo. But we also recommend watching the sunset from there, in Cartagena's Old Town, as it adds an additional charm.
Salsa Nights in Getsemaní

District

Latin countries are renowned for their love of music and dance. In Cartagena and looking to learn to dance with the locals? Visit popular salsa bars located in the Getsemaní district, like Leanne did.

Colombians are late, so don't expect the action to start until at least 9:30 or 10:00 pm. Once the places come to life, you'll surely find a dance enthusiast keen on showing you the basics!

Keep uncovering Leanne's favourite hotspots in Colombia. Check out our Flight Attendant's favourite places in Cartagena's Old Town and in Isla Baru, a seaside resort near Cartagena.