Tourists use Naples, or Napoli in Italian, as a springboard to visit the Amalfi Coast or Pompeii. Yet, neglecting to visit Naples would be a serious mistake.
The history of the city of Naples is one of the most fascinating histories of all Europe. In Naples, you can find catacombs and an underground church that dates back to the 3rd century, a large network of underground aqueducts that accounts for the 1656 plague epidemic and very strange "anatomic machines" in a chapel built by a Freemason (Are you confused ? So are we).
If we cannot persuade you to visit the city using to the oddities above, we may succeed by convincing your stomach!
As you know, Italians take culinary art very seriously. What's the difference between Neapolitan pizza and Roman pizza? You'll find every detail in this very article.
Here are the most emblematic dishes in Naples… and the restaurants where you can taste them!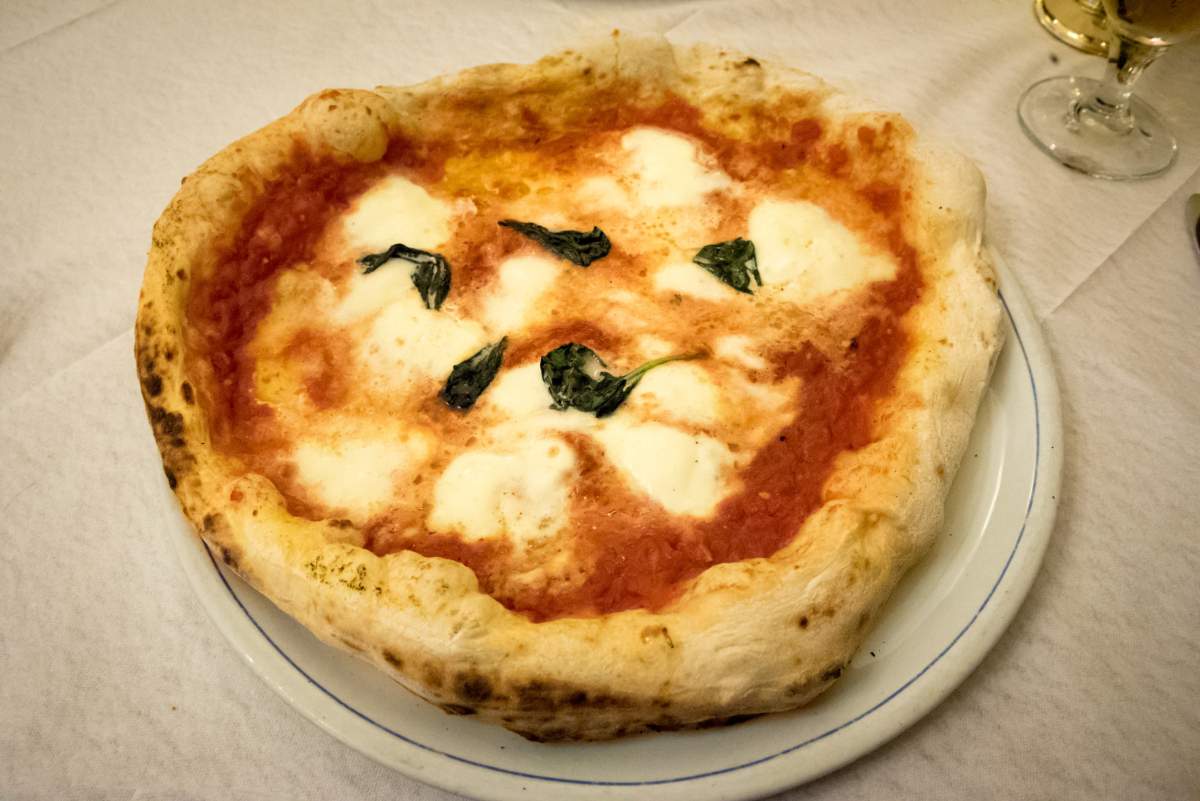 (Genuine) pizza
It is one of the most popular dishes in the world. Originally, pizza was a snack valued by workmen for its low price. It was genuine street food, sold by hawkers. Alexandre Dumas mentions it in one of his novels: For only two farthings, pizza must feed a whole family, he writes.
The way of baking pizza is essential. The Roman pizza is fairly wide, thin, flat and crunchy, but the one that conquered the world is indeed the Neapolitan pizza, which is characterised by its soft base with inflated edges and must be baked in a wood oven to deserve its pizza napoletana name.
It is of course a dish with a registered designation of origin. Such matters are serious. In fact, there are only two traditional Neapolitan pizzas: The marinara, covered with garlic, oregano, tomato and olive oil, and the margherita, the recipe of which also comprises garlic and olive oil but with the addition of mozzarella and basil.
There are two unmissable places where you can savour a genuine Neapolitan pizza:
– Sorbillo, a restaurant that has been established for more than 80 years (Via dei Tribunali, 38). Nowadays, it is a chain with a few branches.
– Brandi, on the famous Salita Sant'Anna di Palazzo square, at numbers 1 and 2.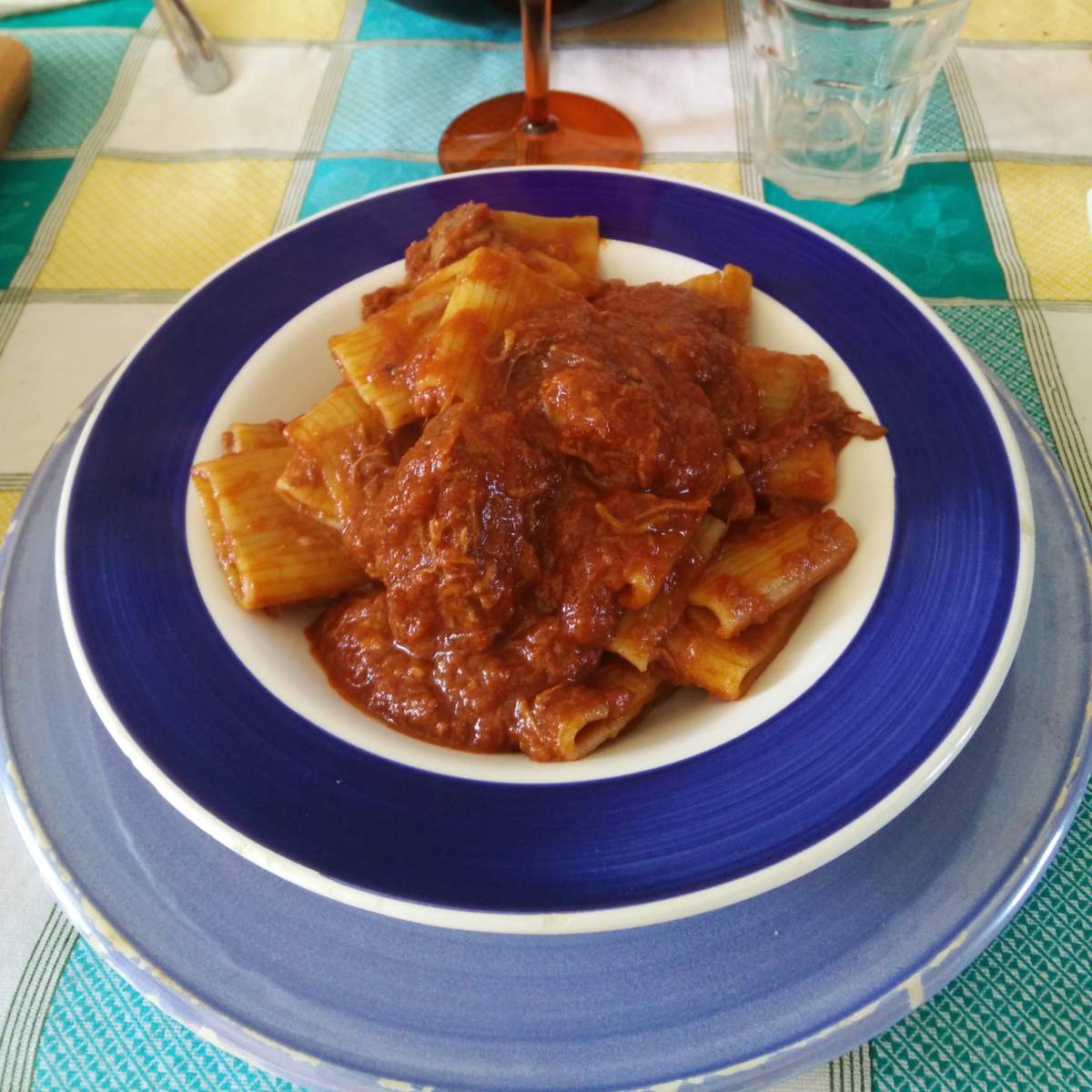 Ragù
Ragù is actually the common name for hot Italian sauces made with meat and tomatoes to be served with pasta. The two most famous ones are ragù bolognese and ragù napoletano. The former is typical of the North of the country, where ragù contains white wine and minced meat and tomato sauce. The ragù of Naplesa and most of the South is a sauce braised in red wine. It contains big chunks of beef and/or pork (and sometimes even sausages) cooked in a saucepan, served with, in the case of the ragù napoletano, tomato sauce of course but also with a soffrito, meaning finely minced onions and parsley browned in butter.
Traditionally, ragù was only served on Sundays and on feast days, as meat was a rare and expensive commodity in Italy.
Tandem Ragù, situated in the heart of historical Naples, serves a delicious ragù napoletano (Via Paladino Giovanni, 51).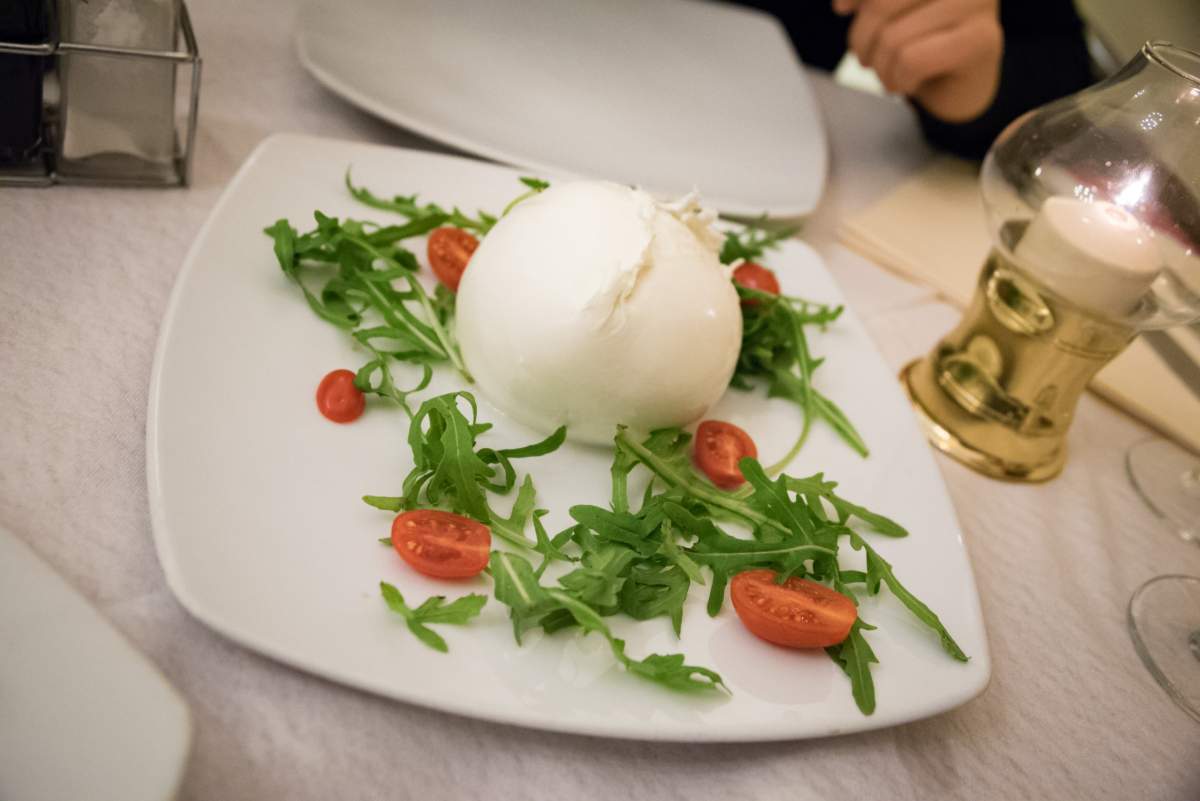 Mozzarella di bufala
Mozzarella is the iconic cheese of Campania. It's a real treasure for Neapolitans, who dub it "the pearl of the table".
The mozzarella that we usually eat is made of cow's milk, but genuine mozzarella is made of buffalo milk and has a very characteristic taste that's reminiscent of hazelnuts. We should note that, in Naples, one can order a pizza made with this buffalo cheese. Just ask for it when you order!
La Bufala is a restaurant chain that has made mozzarella di bufala its flagship product and has expanded all over the world but, in the restaurant that you will find in Naples, Piazza Garibaldi, 34, you will enjoy a warm welcome and a typical atmosphere with large and genuine pizzas.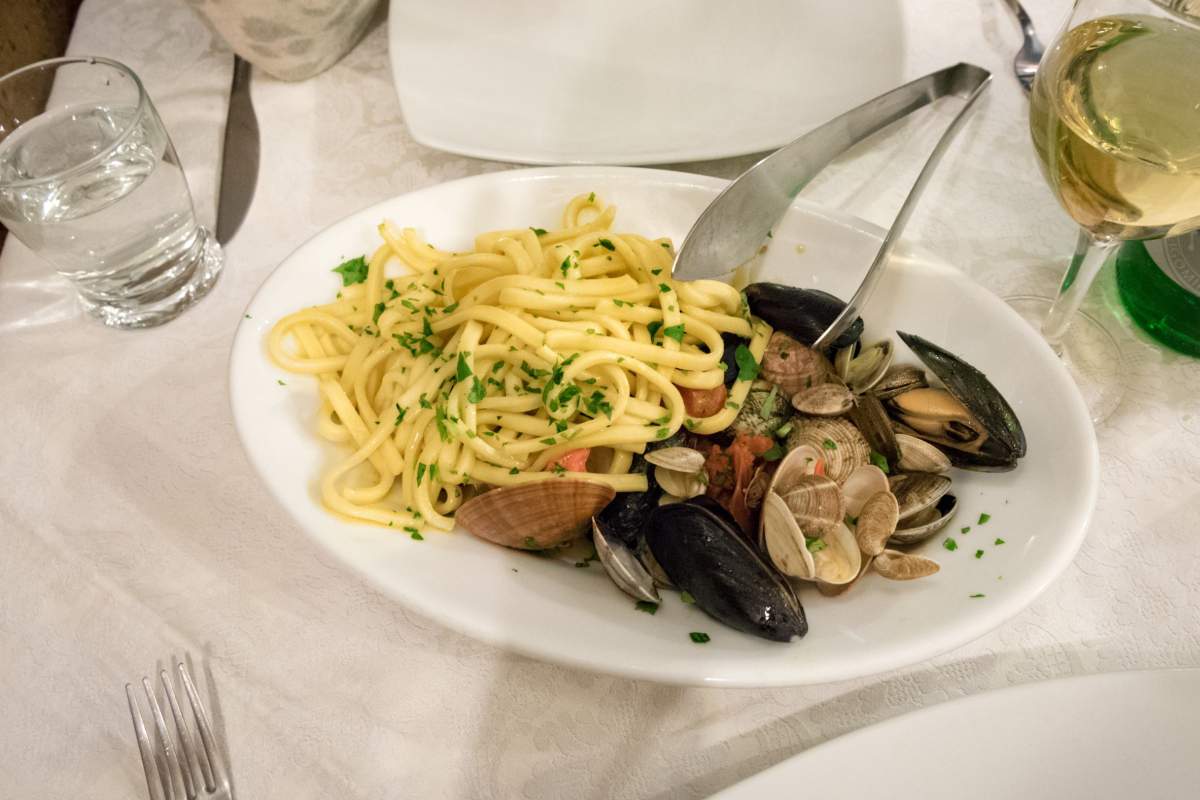 Spaghetti alle vongole
Spaghetti alle vongole is a perfect representative of the magnificent combination of the riches of the soil of Campania, the province of Naples: The wheat with which one makes spaghetti combined with the maritime riches of Naples. It's a pasta dish with seafood of all sorts, particularly clams. There are two traditional versions of this recipe, with or without tomato sauce. Accordingly, they are called "red" or "white".
The Ristorante Il Gobbetto, renowned for its fish dishes and its waiters dressed in traditional costumes, offers a delicious version of spaghetti alle vongole. (8, Via Sergente Maggiore).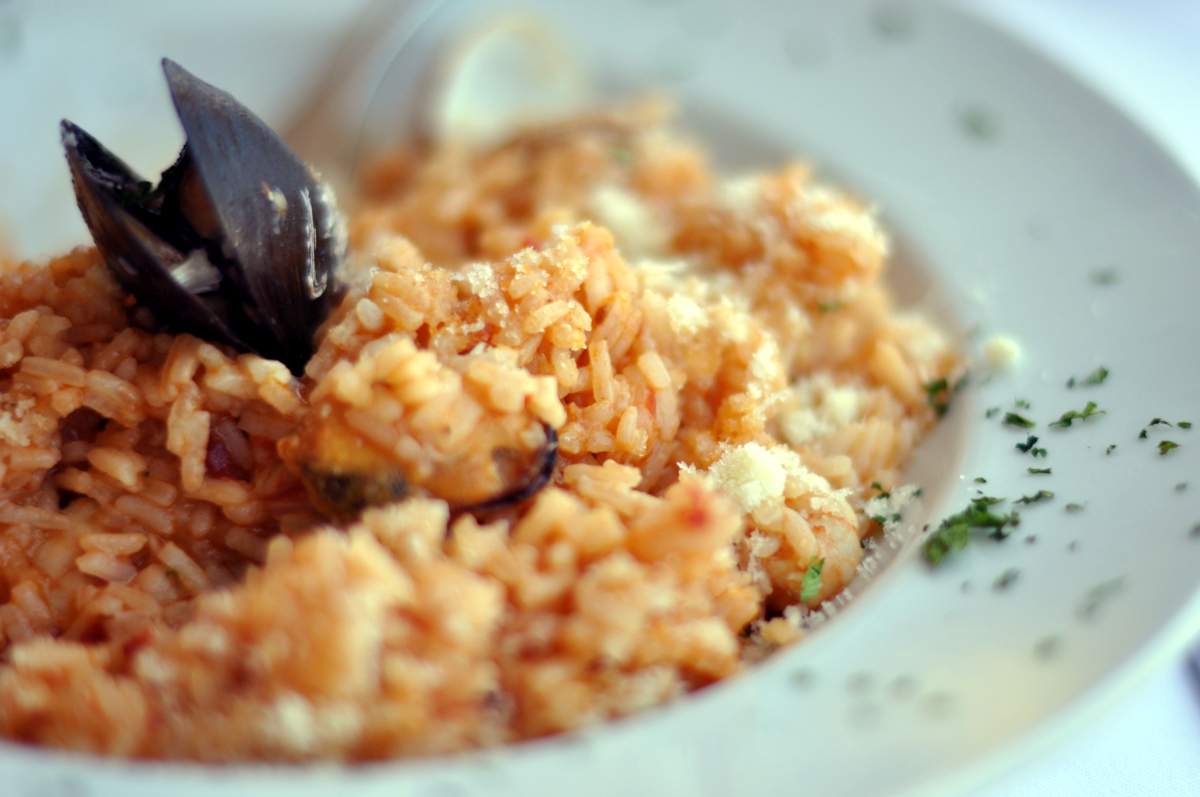 The risotto alla pescatore
Pasta is not the only starch that's typical of Campania and the Neapolitan region. On these damp soils, you can find rice fields, too. Therefore, risotto is rice cooked in broth. As its name indicates, its alla pescatore version puts the emphasis on seafood, particularly shrimps, but also on octopus, squid and many other shellfish.
A particularly appetizing version of this dish is served at La Taverna Del Buongustaio, Via Basilio Puoti 8.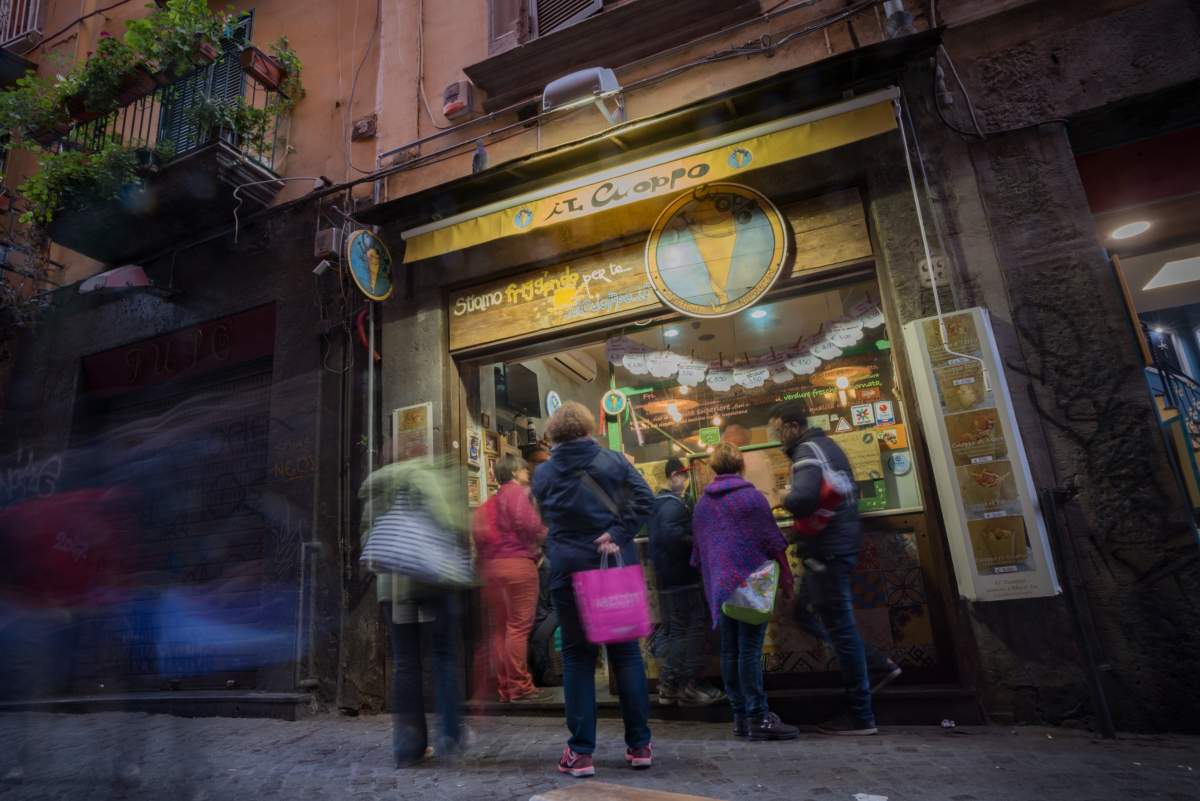 Tiny fried fish
This is a paper cone filled with small, hot fried fish. This is one of the typical dishes of Neapolitan street food, sold in many stalls in the streets of the city. There, you can tiny sardines and other small fish, octopus or langoustine (the famous scampi), dipped in a batter and fried in oil. It is a simple and tasty delicacy!
Usually, these stalls offer battered and fried vegetables and other dishes that are very typical of Naples, such as crocche (a fried, flattened potato croquette), frittatina, a ball of macaroni with fried bechamel, or arancini, a rich ball of rice stuffed with vegetables and meat.
Here is an unmissable address to savour the best Neapolitan fish fry : Il Cuoppo Friggitori Napoletani, Via San Biagio Dei Librai 23, a tiny stall with exceptional fried dishes and competitive prices.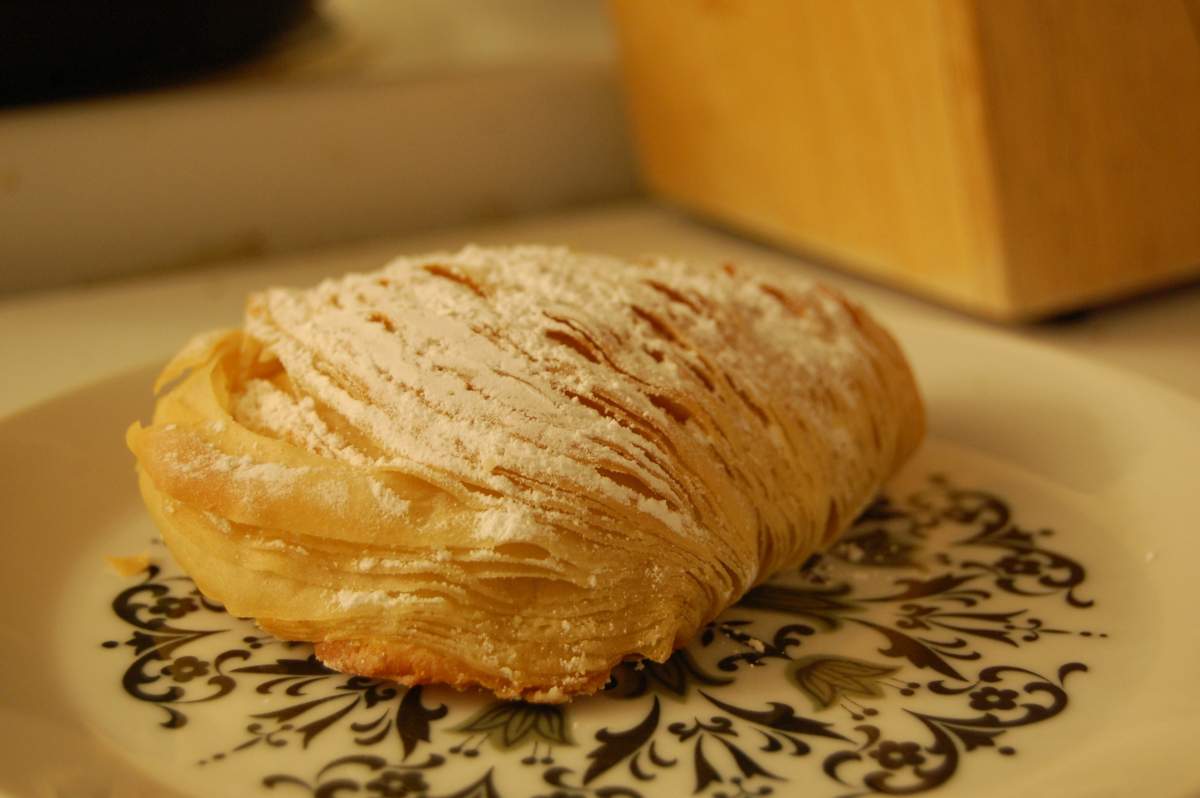 Sfogliatella
This pastry is out of this world. It's the queen of sweets served at Neapolitan tables ! The sfogliatella was invented at the beginning of the 19th century by a Neapolitan pastry chef. It consists in a small cone-shaped cake cut so as to look like a shell, stuffed with ricotta or pastry cream, usually vanilla-flavoured.
We must not mistake it for the cannolo, a pastry that's also stuffed with ricotta but is simply sweetened and shaped as a tube. It's a Sicilian dessert and is particularly popular in the United States.
Sfogliatelle Attanasio (Vico Ferrovia, 1-4) is a bakery that offers genuine, handmade sfogliatelle cooked in the old way, in a vintage oven.
In this list, we have but skimmed over a part of Neapolitan cuisine. It still holds many surprises, many exceptional dishes. Don't miss out on these discoveries and book your Air Transat flight to Rome and start planning your visit in Napoli!
The comments and contributions expressed are assumed only by the author. The recommendations, intentions or opinions expressed are not necessarily those of Transat AT Inc. or its affiliates. See terms of use of the Air Transat website.