Caroline, a Public Relations Advisor at Transat and our host for a series of family-friendly excursions in the Dominican Republic, always makes time to eat out while travelling. "Food is important in our family. My husband, Martin, and I really enjoy eating, and we love trying new dishes."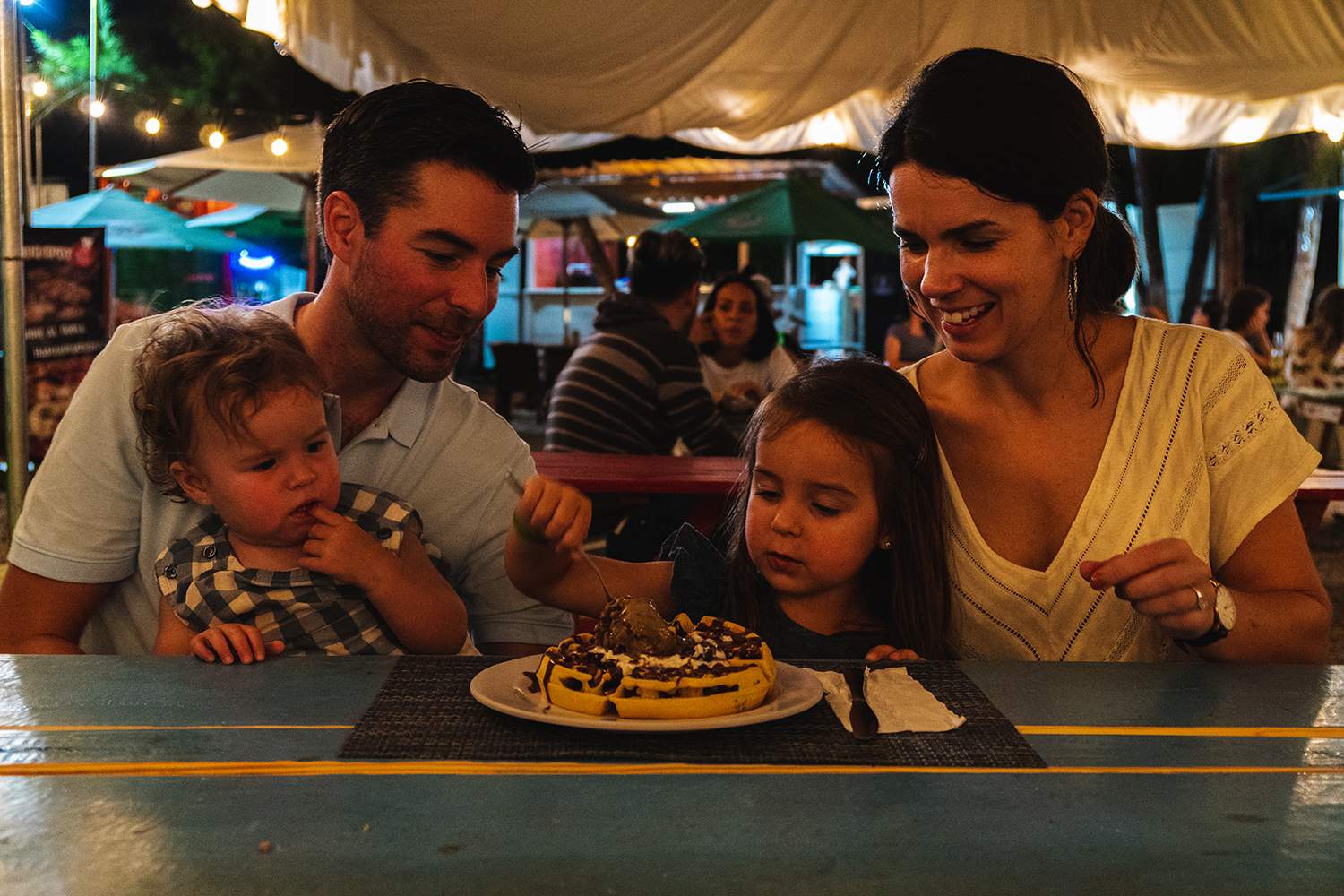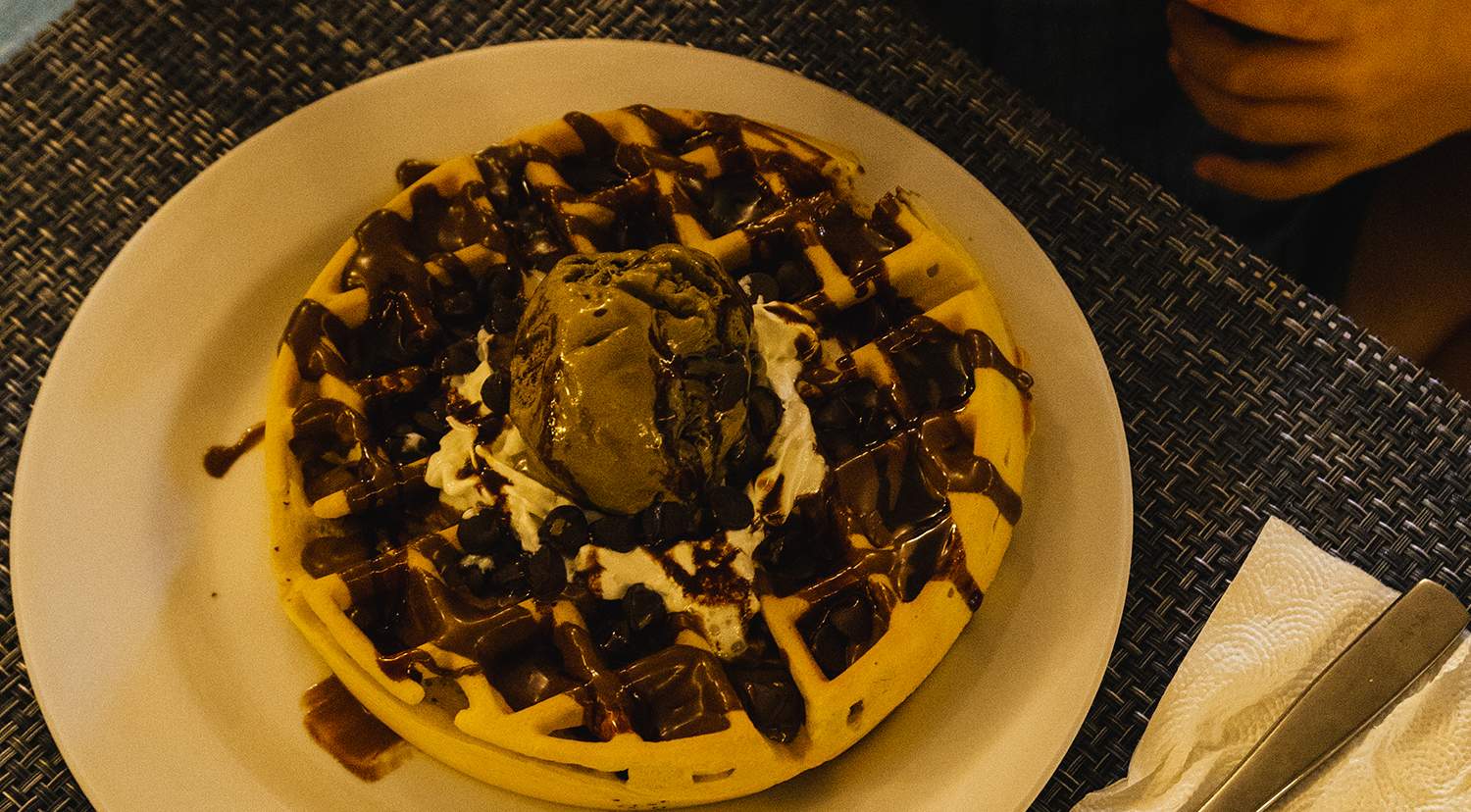 Kids can be a little less adventurous though, so getting them to try new stuff in a new environment is easier said than done, and even the best little eaters can have an off day. To stack the odds on your side, head to Foodie's Truck Bávaro, where 14 mobile restaurants sling everything from Dominican favourites like tostones and ribs to international – and kid-friendly – fare including burgers and pizza. The food truck park, 30 minutes north of Punta Cana, has become a popular gathering spot since opening at the beginning of 2017, thanks to the diverse food offering and the laid-back vibe.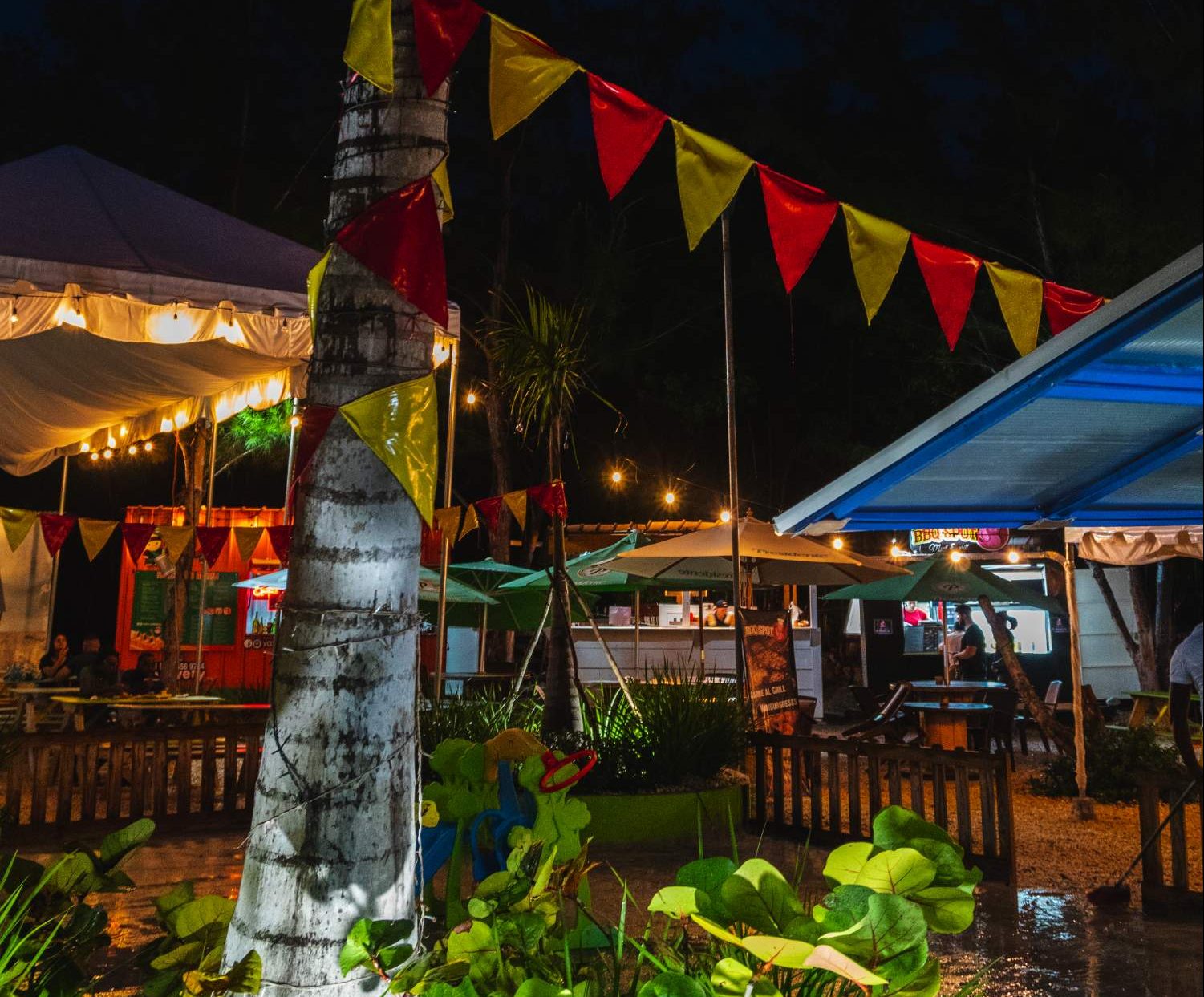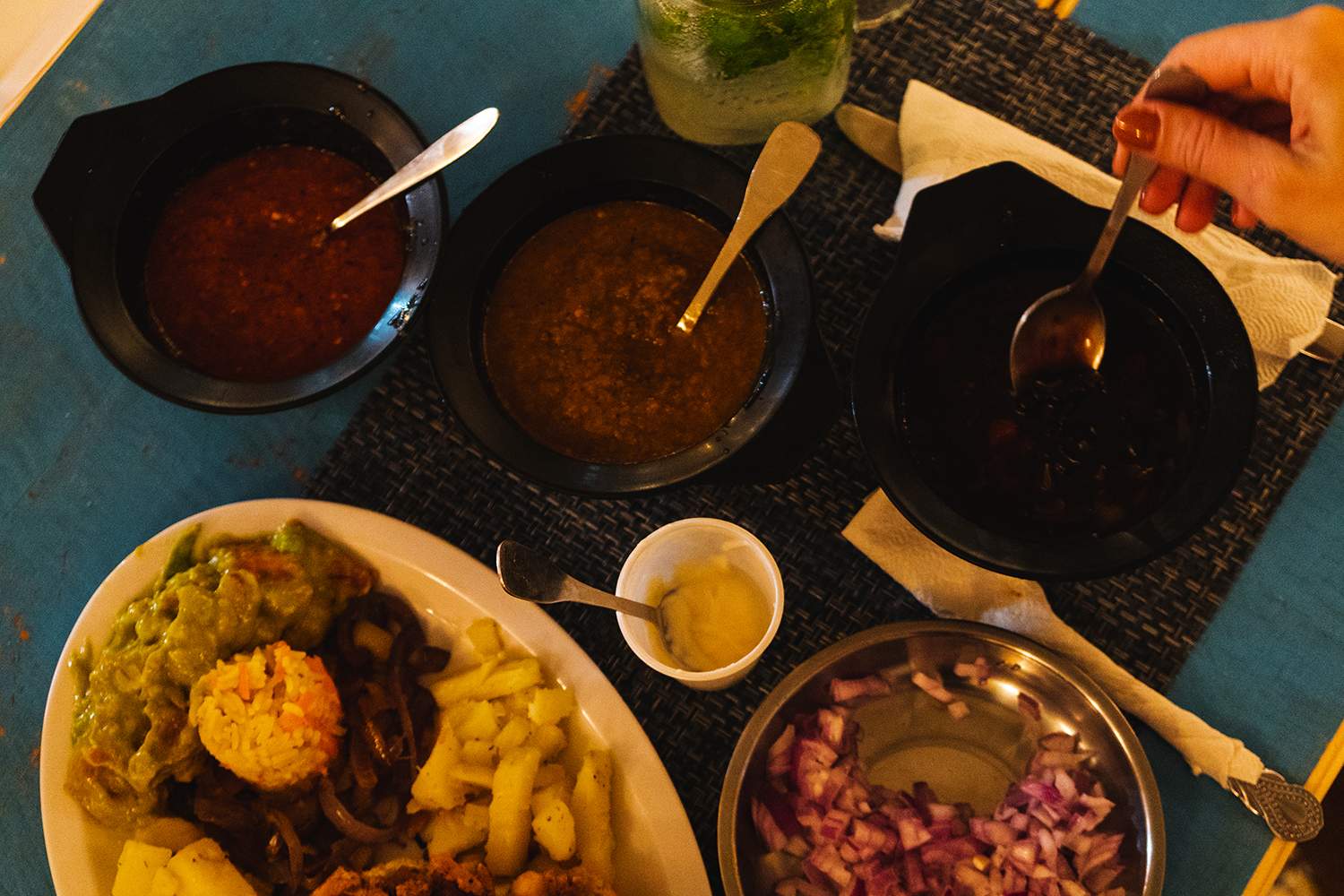 A gathering spot for local families
Under twinkly string lights, locals and visitors alike gather to share a meal around colourful picnic tables. "It's a fun place to come to as a family," says Caroline. "The food is all different – meat, seafood, very good desserts. Plus, there's face painting, games and room for the kids to run around." Caroline also recommends bringing your own activities to keep your kids busy during meal time. "There's a great ambience, especially starting around 7 p.m. Adults can order drinks, there's good music and you can take your time – so it's nice if the kids are distracted."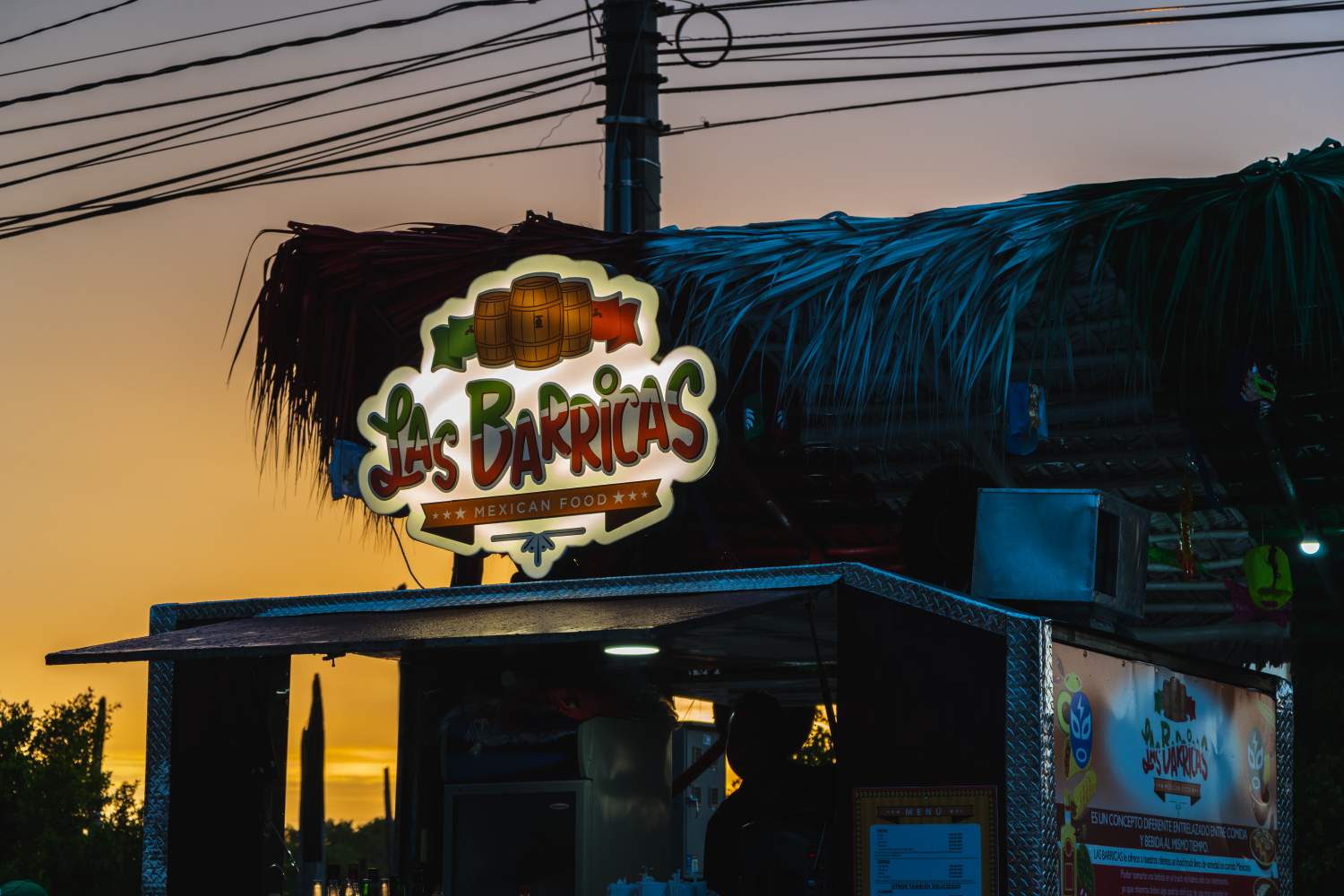 Pass the plantains!
And there's no better way to bond as a family than having a meal together in a brand-new place. "We shared three dishes tonight," notes Caroline. "Ribs and fried plantains, a bowl of chicken, mushrooms, gouda and bread in a béchamel sauce, and a pork-and-beef torta, which is a type of sandwich filled with meat." She loves experiencing new things with her kids – after all, that's what travel is about. "They had never had plantains before," says Caroline. "Victoria loved them! They were fried, crispy, salty, sweet – everything you could want."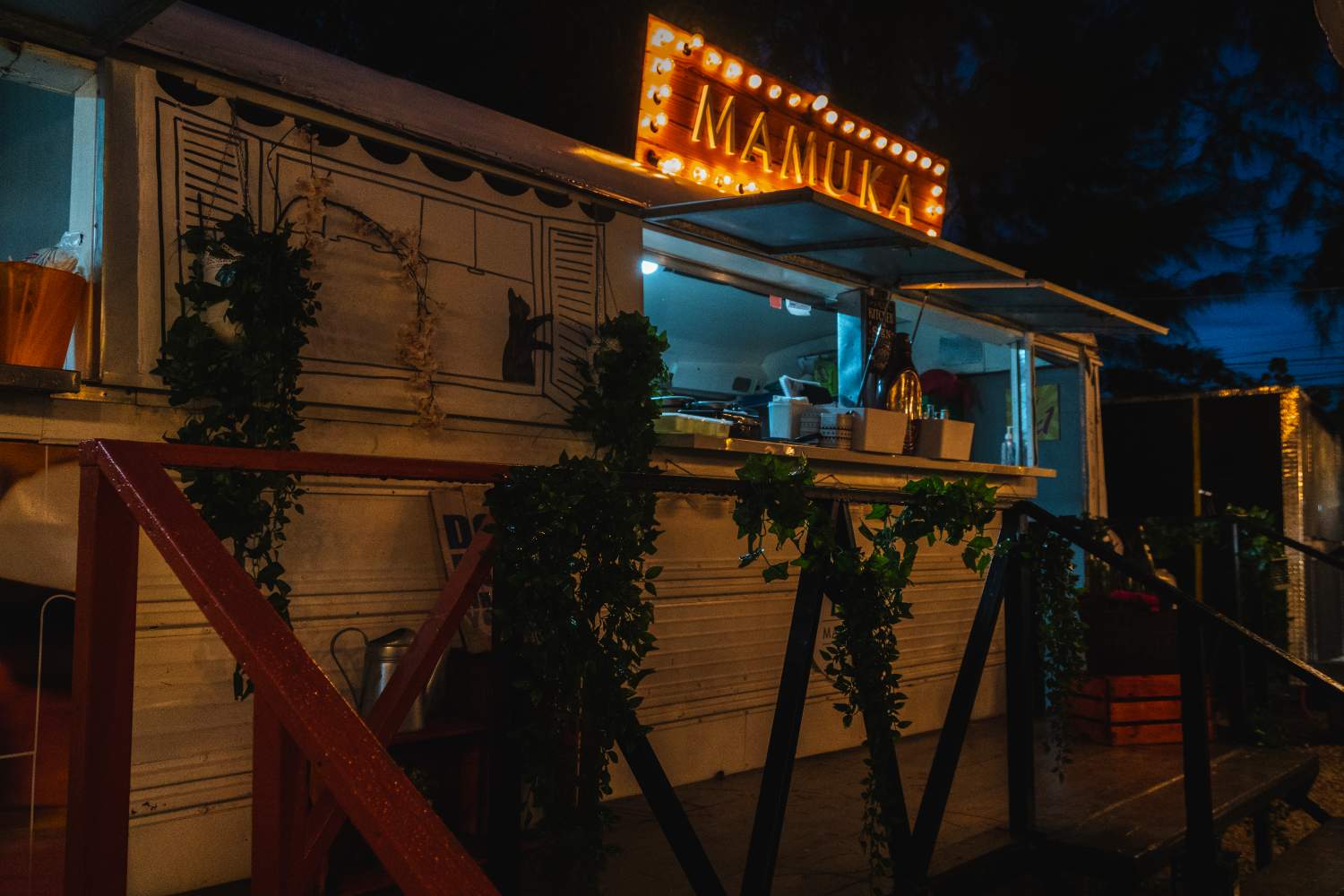 Foodie's Truck Bávaro, Avenida Alemania, Punta Cana, Dominican Republic
Photo cover picture: By Air Transat
The comments and contributions expressed are assumed only by the author. The recommendations, intentions or opinions expressed are not necessarily those of Transat AT Inc. or its affiliates. See terms of use of the Air Transat website.