Article by Seatle Dredge originally published in one edition of the Atmosphere magazine. Read the latest edition here.
It's a common misconception that most Central American countries, like Costa Rica, don't have a great deal of diverse or interesting local dishes. Many travellers choose to stick to the resort buffet or repeatedly visit a popular restaurant in the centre of town. That means they end up seeing the same dishes over and over again, and having rice and beans for every meal.
In order to find the best food in Costa Rica, travellers need to venture off the tourist trail, either head to some of the more remote areas of the country or dig a little deeper among the towns and cities. Here are a few of the best culinary destinations in Costa Rica.
San José
San José is a huge city, so figuring out what and where to eat can be daunting. Most of the hotels are located between the city and the airport, so it may require a bit of travel to find some traditional food. The Mercado Central, located in the city centre, is a great starting point. Here, you can enter the indoor market, wander from booth to booth and sample all different kinds of food: meats, vegetables, fresh fruit, desserts and more.
From the Mercado, head up Avenida Central (the main pedestrian street) and scope out the different cafés and restaurants. The selection here is a bit pricier than some other parts of the country, but the food is still delicious.
San José is not typically a tourist city, as most travellers are simply transferring through the airport, so the hospitality industry caters mainly to locals. Be sure to try and find some guacamole, as San José has some of the best in the country.
Tortuguero National Park
Tortuguero is one of the most remote locations in Costa Rica. It takes a three-hour drive from San José, followed by a two-hour boat ride (and sometimes a smaller boat taxi) to get into the town. There are no ATMs in the village, so be sure to bring enough cash to last for the duration of your visit.
In the centre of town, you will find plenty of small kitchens and food stalls, but it's at the hotels around Tortuguero National Park that you'll find the best local cooking. One of the best hotels in the area, located directly across from the main village, is Pachira Lodge. Here, the hotel buffet is a plethora of locally grown fruits and vegetables, cooked up by Natives using their traditional recipes and methods. Every meal is tasty, and guests are greeted with a special Tortuguero cocktail served inside a coconut.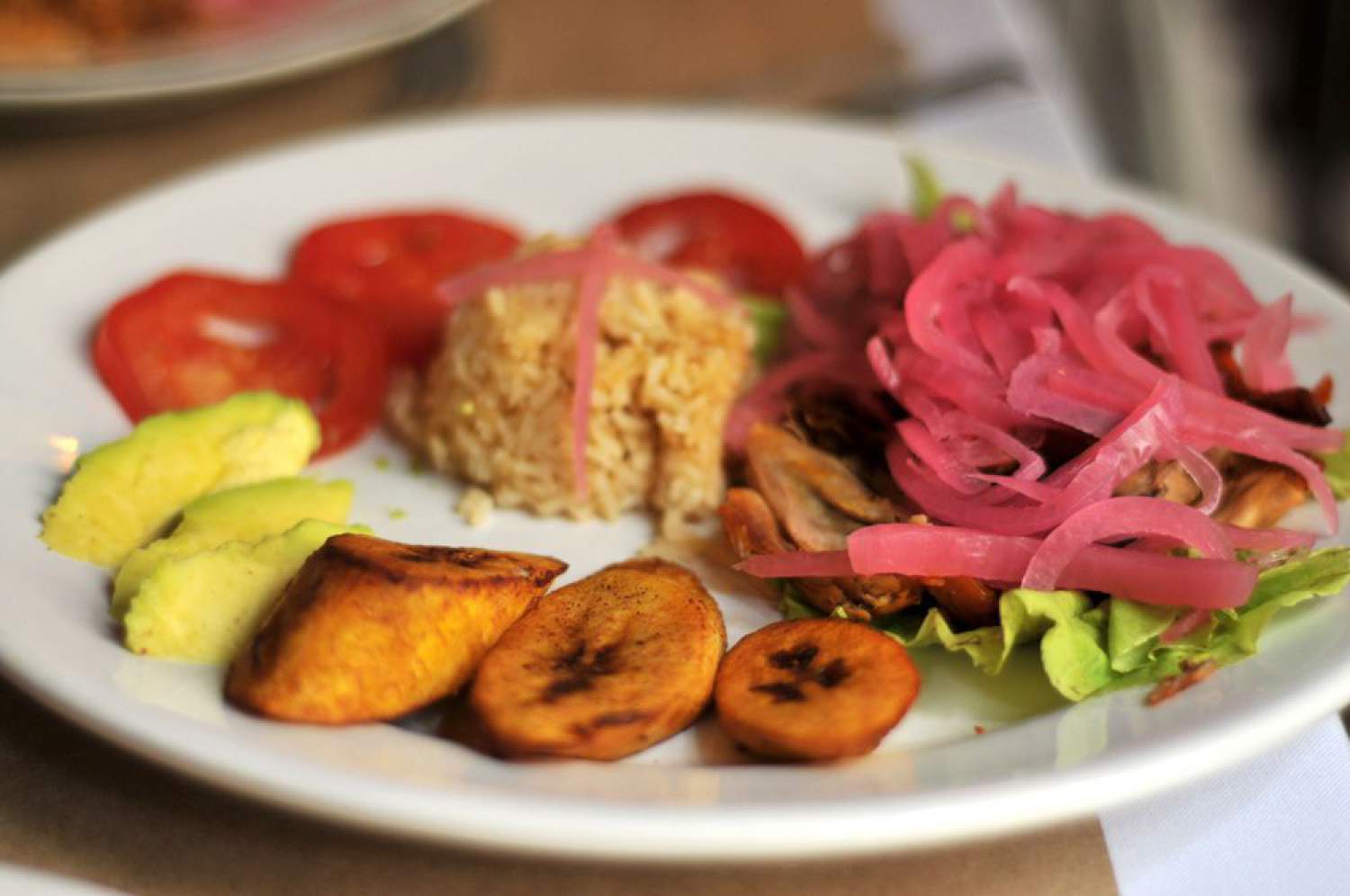 Photo Credit: Seattle Dredge
A visit to Tortuguero National Park is essential for those truly looking for the best food in Costa Rica. Best of all, you get to digest your meal in stilt-raised cabins surrounded by the beautiful jungle.
The Osa Peninsula
The Osa Peninsula is quite unlike any other place in Costa Rica. It is extremely remote, reachable only by a ten-hour drive on rough roads from San José or an hour-long flight on a 10-seater plane. Once you get there, you'll find that this special place has its own unique culture, made up of humble locals mixed with eco-friendly expats.
The restaurants in the village of Puerto Jiménez are all small, welcoming and cook with only the freshest ingredients. All the hotels and resorts in the area are well known for having the best health cleanse programs in the country, featuring fruits and vegetables grown on-site, daily yoga practice, and plenty of Paleo and vegan menus.
The restaurant at the Blue Osa spa is particularly health conscious, with a large garden and an incredibly talented chef. Guests can enjoy three full meals per day, as well as a smoothie of their choice at any time throughout the day. The Blue Osa is probably one of the best health food destinations in Costa Rica.
Jaco Beach
Jaco is a large town that is quite popular among travellers. There are more than enough restaurants and bars to choose from, like the loveable Tacobar, with bar seating featuring real swings. Aside from local Costa Rican cuisine, there are numerous international restaurants in the town, including Thai and Italian options. Jaco is also a great place to rent a vacation home and gather your own ingredients at the Jaco farmer's market (held every Friday during the harvest season) before cooking at home.
Arenal Volcano Region
Arenal Volcano and the surrounding area cover a lot of ground and a lot of culinary options. This is a heavily visited region of Costa Rica, but it's so spread out that most people never see more than a small portion of it.
While beef and other red meats are not popular in Costa Rica, Don Rufino restaurant in the town of La Fortuna is the place to go if you're looking for a good burger or steak. The restaurant also serves a number of local specialties like ceviche and gazpacho.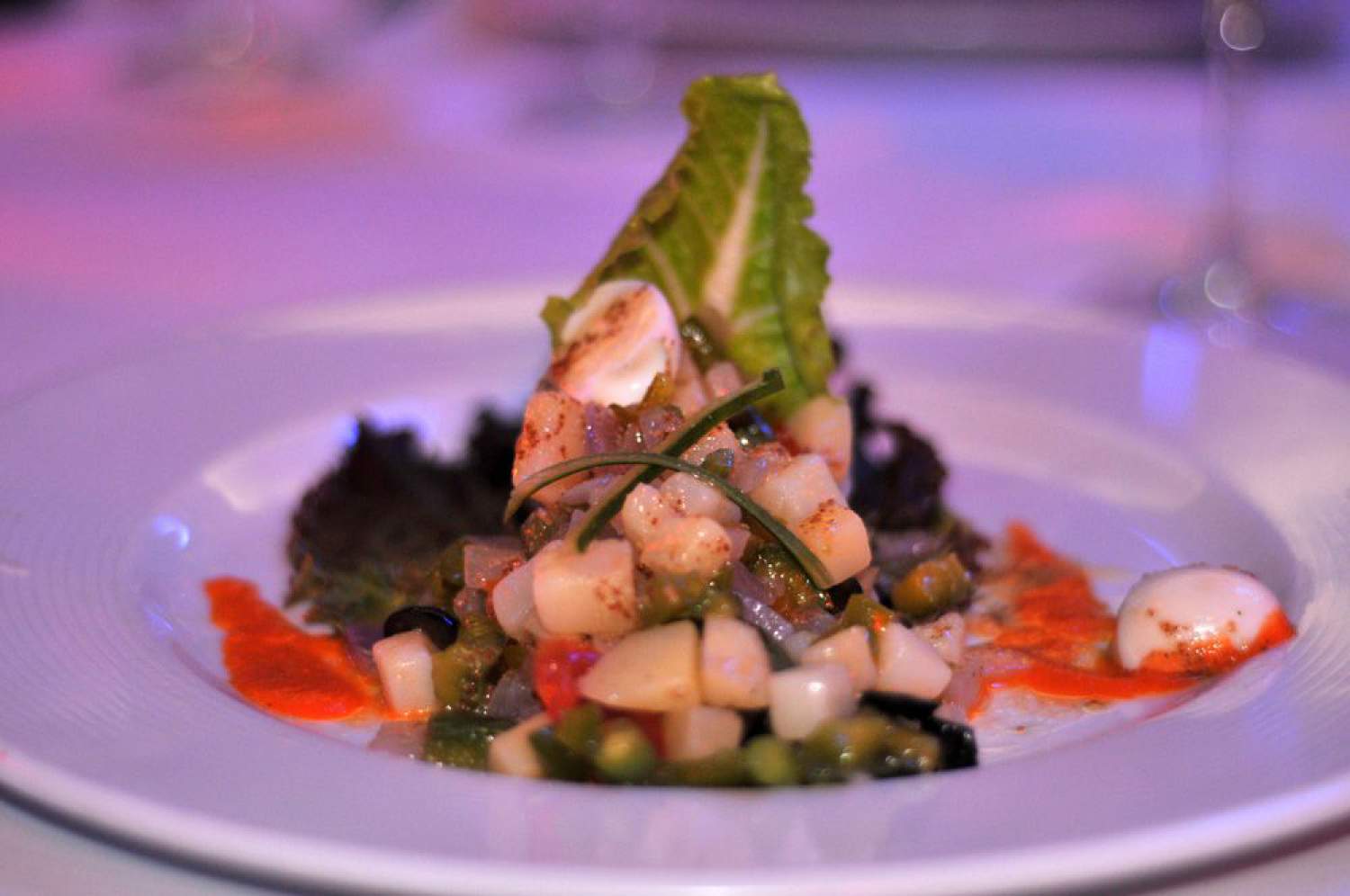 Outside of La Fortuna, you'll find La Casona, a traditional country estate that travellers can visit. Here, you can enjoy a tour, along with a delicious home-cooked meal made the old-fashioned way on a wood stove. This is your chance to get hands-on, as you learn how to make traditional Costa Rican coffee and delicious fresh tortillas.
Monteverde
Monteverde Cloud Forest Reserve is another favourite destination among travellers in Costa Rica. There are many small towns around the park to choose from, each with their own restaurants and eating options. One of the most unique among them is the Tree House Restaurant in Santa Elena, which is quite literally built around an enormous tree. You can order a large plate with a beer for a reasonable price and enjoy the view from up in the trees. The rest of the town is a great place to stop for any roadside snacks and essentials that you might need for the remainder of your time in this slightly remote area.
By keeping these culinary options in mind, you'll be sure to get the most out of your stay in Costa Rica!
Find flight information and more great tips for travelling to Costa Rica here.
The comments and contributions expressed are assumed only by the author. The recommendations, intentions or opinions expressed are not necessarily those of Transat AT Inc. or its affiliates. See terms of use of the Air Transat website.
[cf]skyword_tracking_tag[/cf]