A 40-minute drive west of Lisbon is Cascais, home to one of Portugal's most incredible coastlines. Looking out over the Atlantic Ocean, this region boasts picturesque parklands, spectacular beaches and a thoroughly cosmopolitan promenade. But, increasingly, what people from around the world are coming for is the surfing, both enthusiastic amateurs and experienced professionals.
Marie-Eve, a Transat Flight Attendant and our guide to a series of unforgettable Lisbon experiences, had previously surfed in Salvador and Bali but never while in Lisbon and was eager to try.
Good weather, great surf
"Everyone wants to surf with good weather and we have really good weather," says David Moore, manager and head coach of Surf Cascais. "Lisbon has different coast lines, so even if it's not good on one beach, you can surf in another place. I can guarantee you that every day there is a place to surf here."
Moore, a native of Lisbon who switched from skateboarding to surfing as a teen, has recently expanded his surf school to include a decidedly chill villa where surfers of any and all expertise can stay for a week and take lessons, eat, relax and do yoga together.
"Lisbon neighbourhoods still have a local vive – it's not only tourist areas and businesses," says Moore who splits his time between this surfer's paradise and his hometown. "With the hills, you have a lot of good view points. No matter where you are, you can always see the river. And, of course there's places like Cascais, so even when you're in Lisbon, you can easily and quickly get out of the city."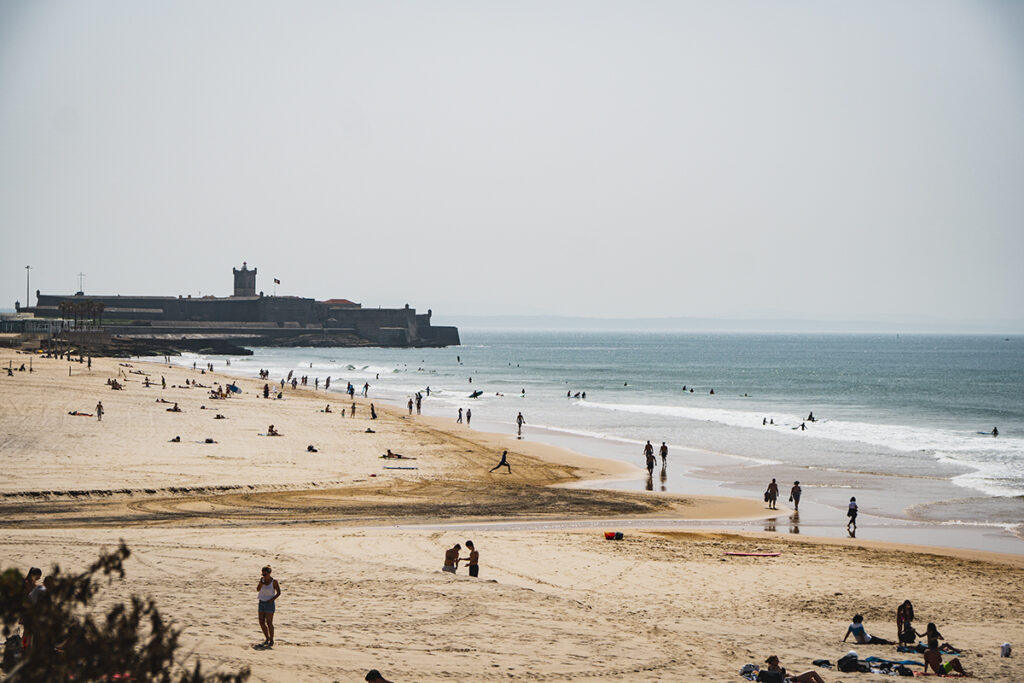 Everything the ocean has to offer
While the beaches and surfing may be Cascais' main draw, its proximity to the ocean also means that it's a great place for seafood. While there are plenty of options around Cascais, consider the Michelin-starred but reasonably priced Restaurant Mar do Inferno, which overlooks the ocean and is known for their platters overflowing with shrimp, lobster, mussels, snapper and more. And when you're done, check out the nearby Boca do Inferno ("Hell's Mouth"), an imposing cliff formation that, after years of pounding by the waves, has become a spectacular natural arch so picturesque that it might just steal a few Instagram likes away from the surf photos you posted earlier.