White sand as far as the eye can see, turquoise sea, stunning street art, psychedelic and Art Deco architecture: this sunny, jet-set city in southeast Florida is ready for a quick, fun getaway. Here are some of our favourite places to visit during a long weekend in Miami.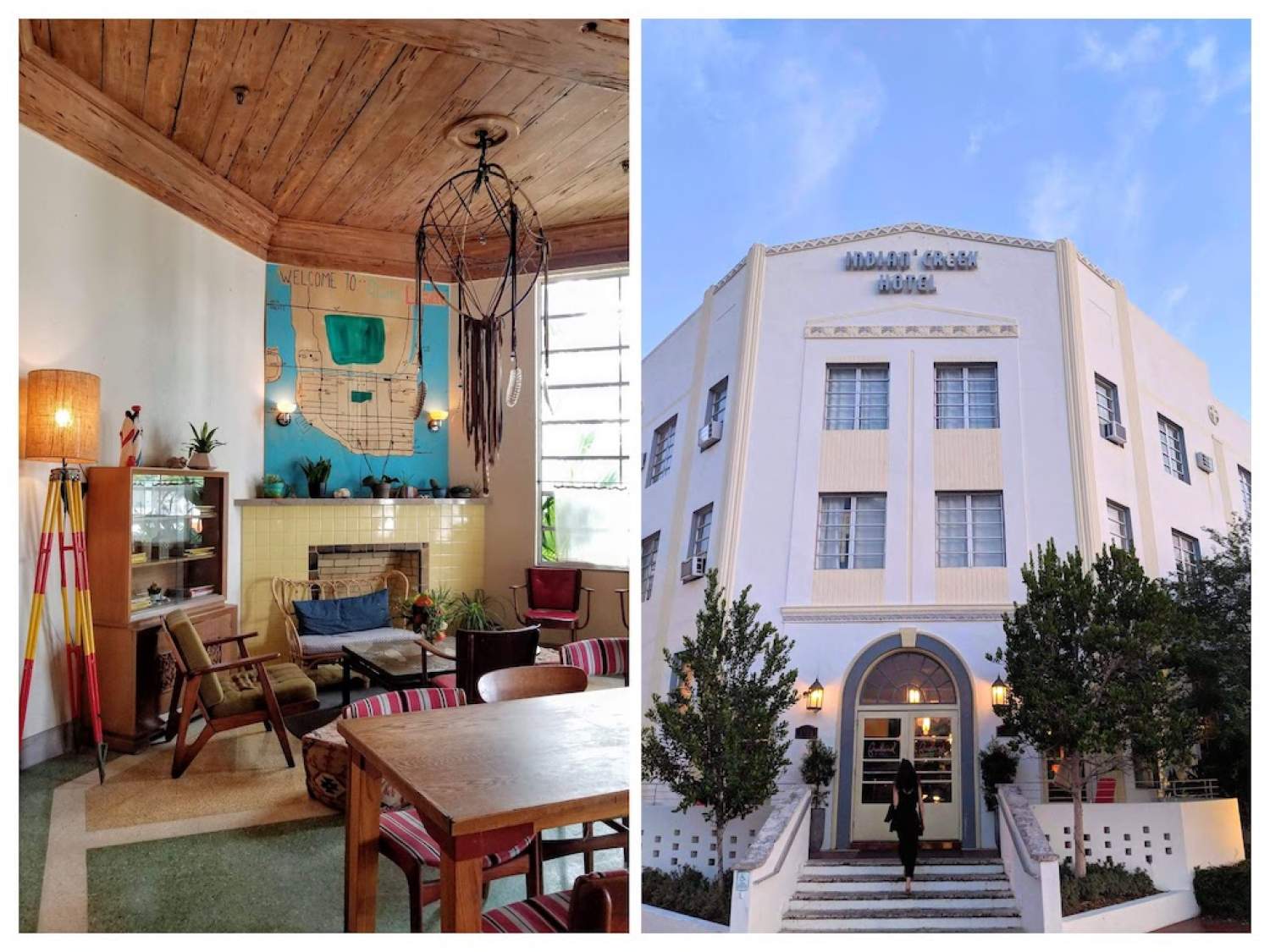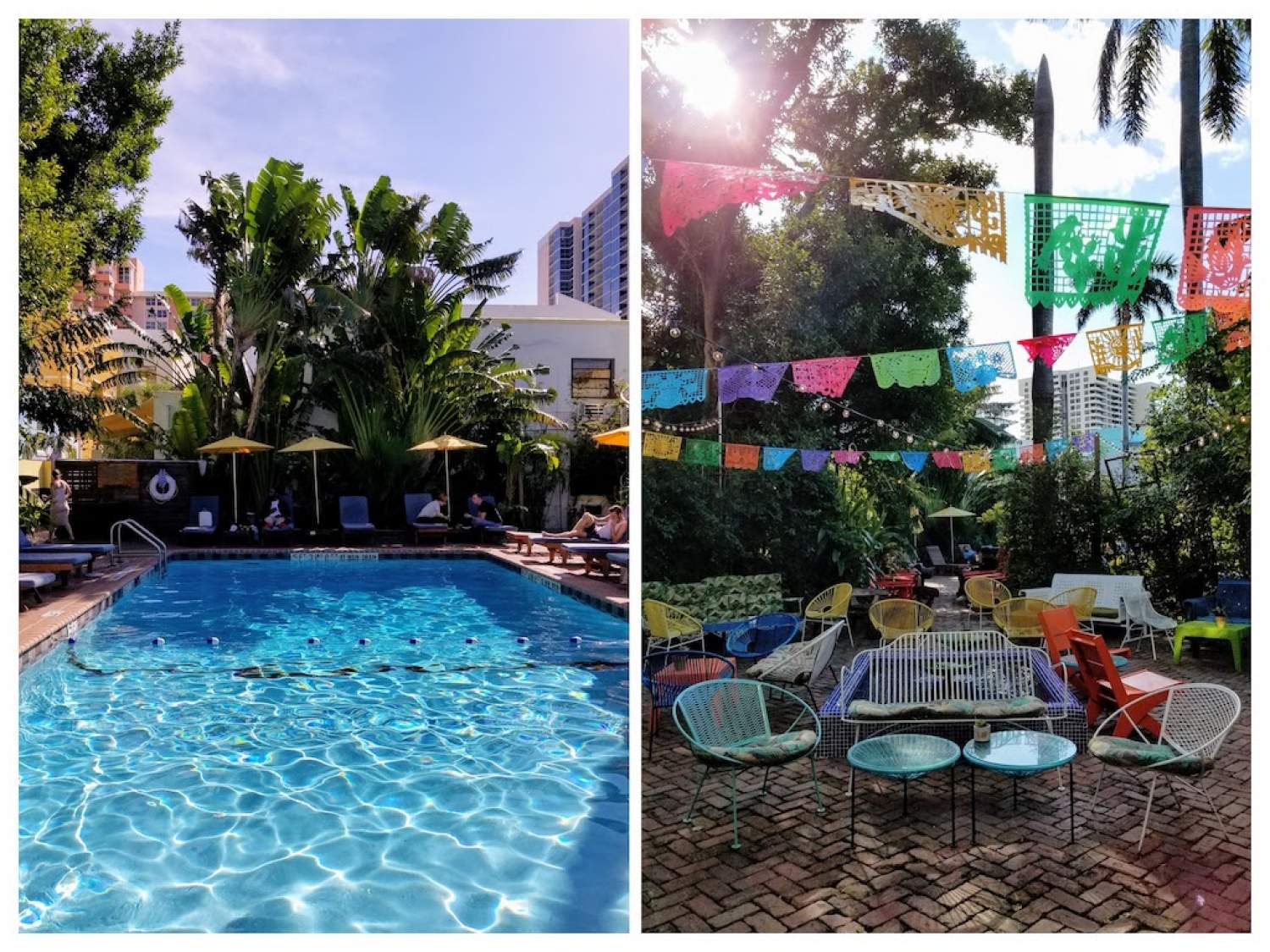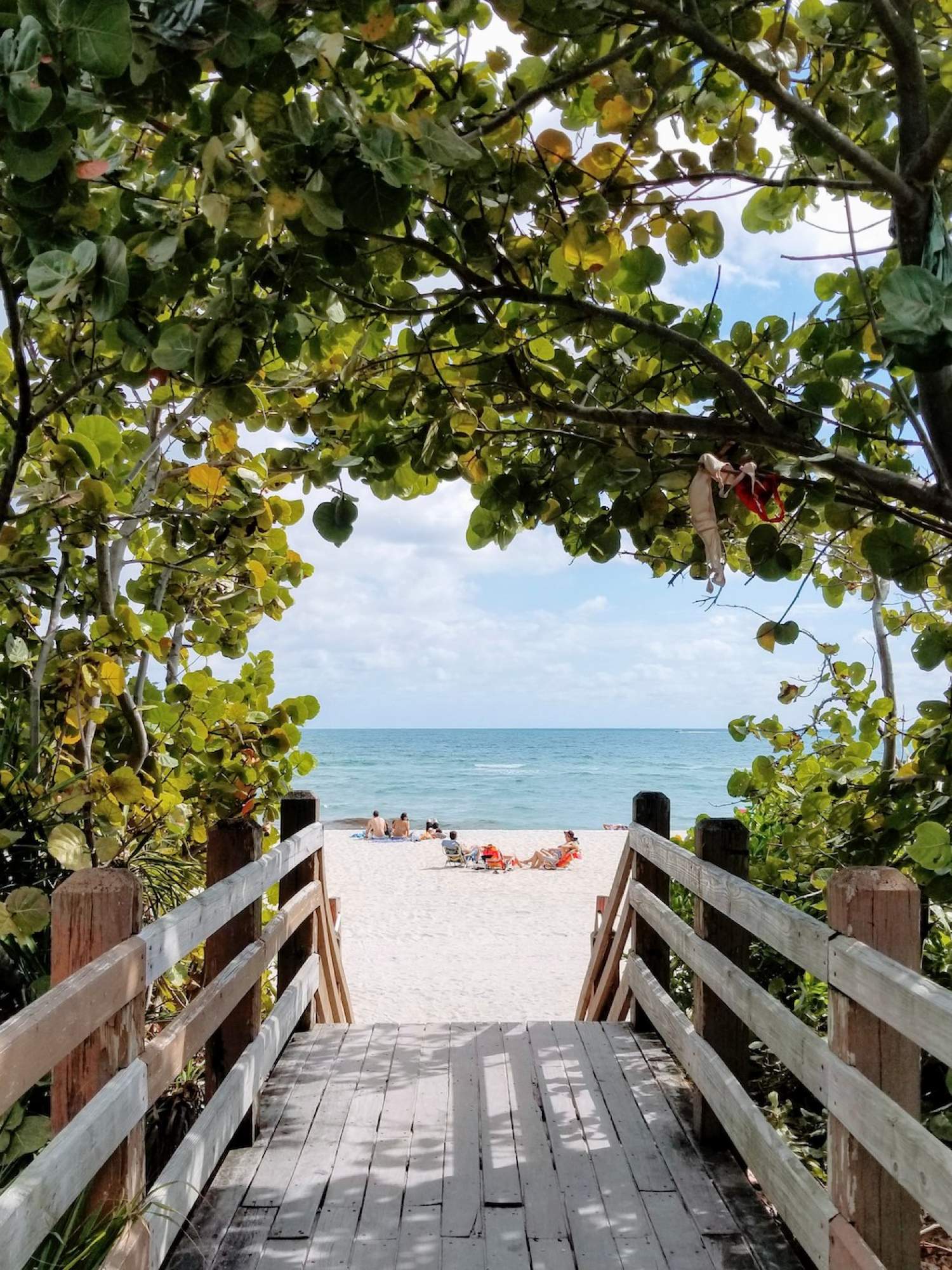 Miami Beach: an all-in-one hotel and bar
Head to Miami Beach, right across the ocean, and check in at the very cool Freehand Miami.
With its bohemian chic decor and low prices, whether you choose to stay in a dorm or book a private room, it is a great place to stay.
You'll love settling in for brunch on the intimate terrace of 27 Restaurant. You'll also love the lively and relaxed atmosphere of The Broken Shaker bar, a pretty and colorful patio with a pool where a young and stylish crowd waiting for happy hour.
If you're more in the mood for a view of the water, with the lights of downtown in the background, we recommend The Standard's sublime resto-bar: the Lido Bayside Grill. Take a seat in the white Acapulco chairs and enjoy one of the best happy hours in town. It's a trendy, designer experience.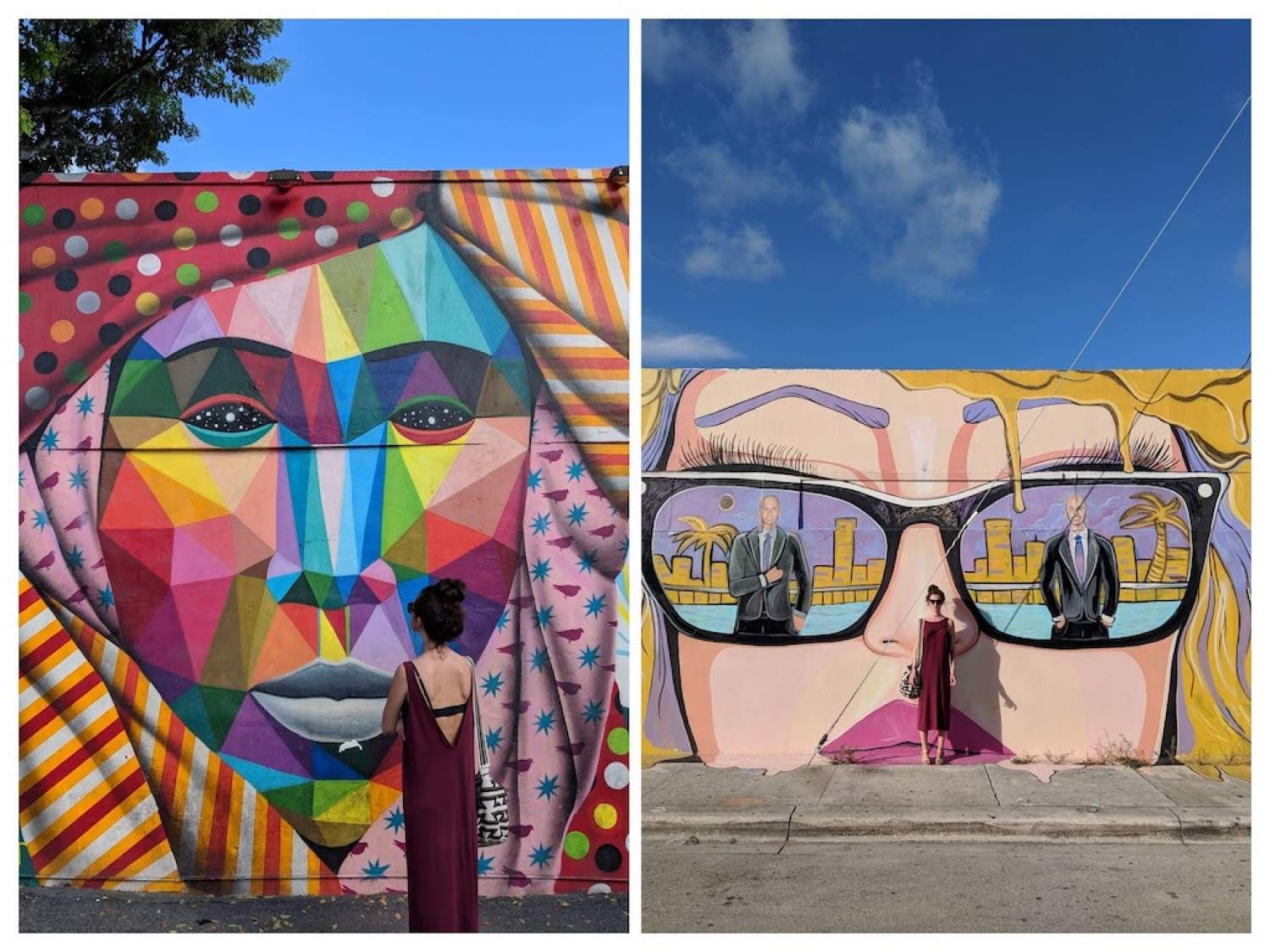 Wynwood: an open-air art gallery in Miami
Wynwood was once a working-class, industrial neighbourhood. Abandoned warehouses have been reinvented by artists, design studios, restaurants and cafes.
More than 70 galleries and museums now call Wynwood home. It's also home to more graffiti/wall-painting than any other place on earth. It used to be off-limits, but now it's bustling with tourists.
On your journey to the realm of street art, stop by the Wynwood Arcade, a work of art in and of itself. Plan some time there, because you'll want to stop at the decadent donut shops, local designer boutiques and original concept stores.
You also can't miss the Jewish bakery Zak The Baker, a colorful Wynwood landmark that offers kosher treats any time of the day.
In the evening, book a table at Mignonette. Try a platter of ultra-fresh oysters, delicious seafood or the perfectly grilled fish of the day. You won't be disappointed!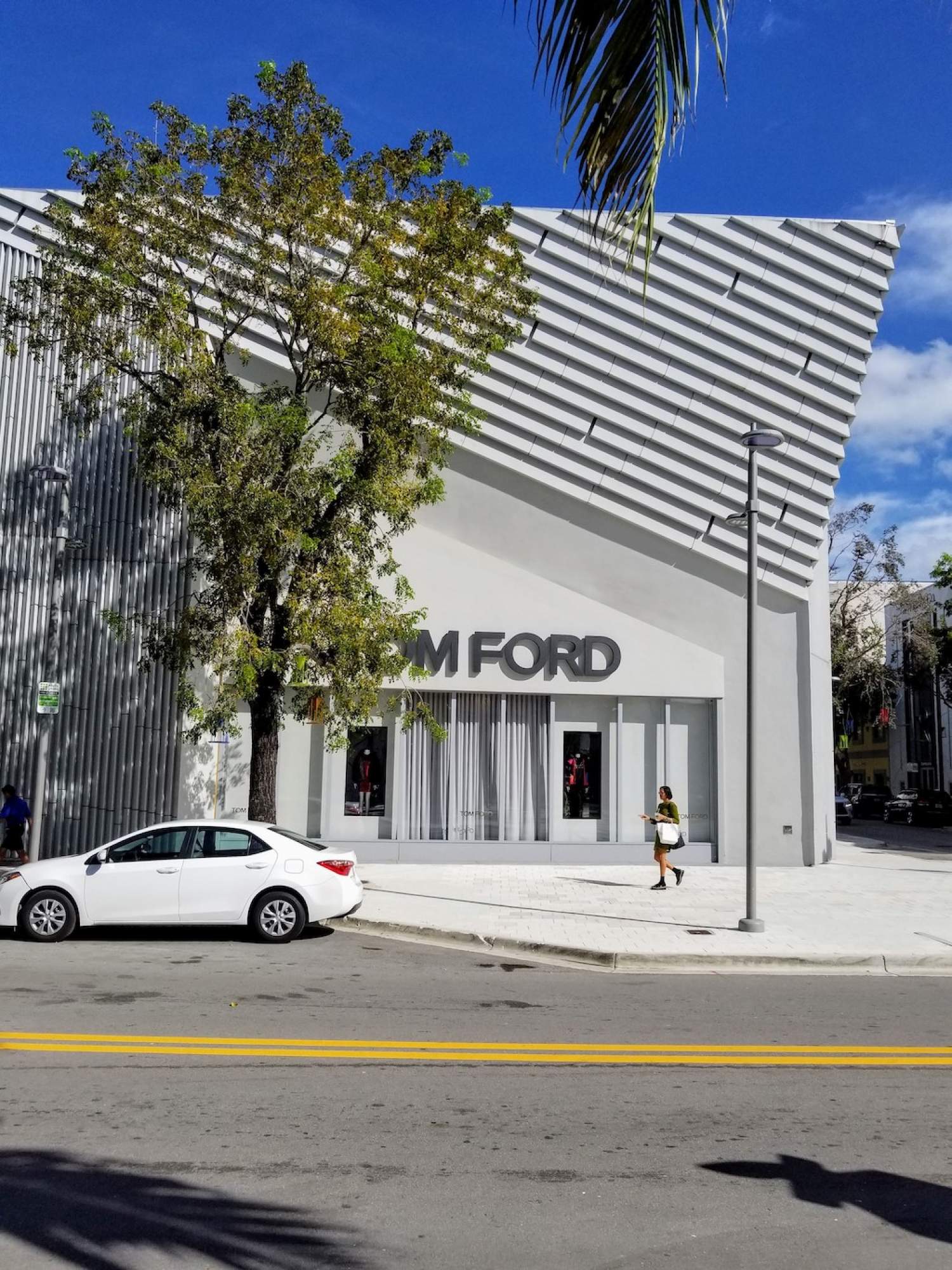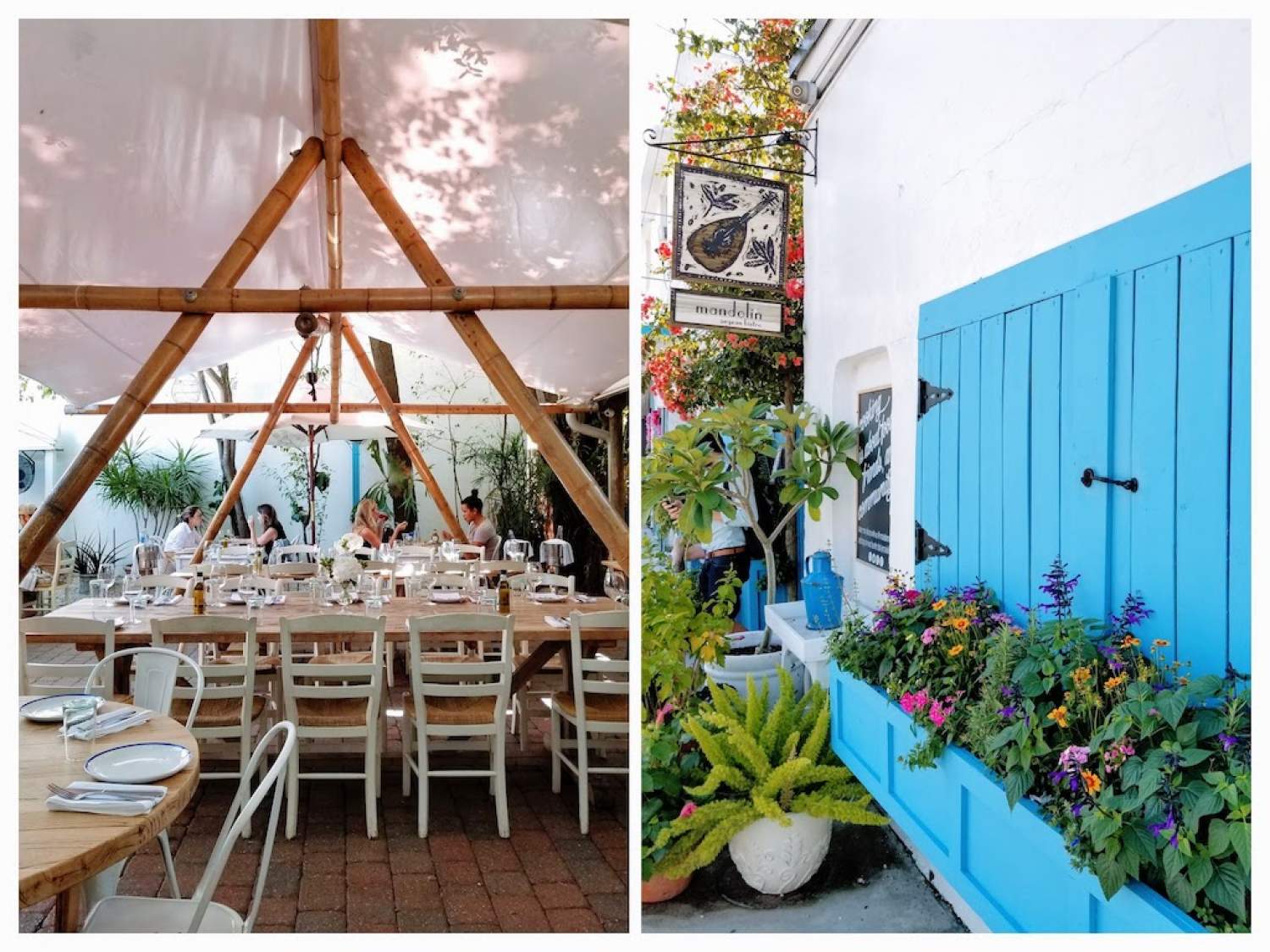 A lovely patio in the heart of the Miami Design District
At some point during your long weekend in Miami, make sure you head north of Wynwood where you'll come across the chic Miami Design District, home to contemporary art, cutting-edge concept stores, luxury boutiques and trendy-beautiful type people.
The architecture is excessive yet sophisticated, with a touch of madness; the spitting image of Miami.
Once your walk is over, enjoy the wonderful shaded terrace of Mandolin Aegean Bistro, a great restaurant inspired by the taverns of Aegean coastal cities. Home-made Greek and Turkish specialties are served Mediterranean-style, in a relaxed and chic atmosphere.
Travel tips for a weekend in Miami
Miami, like the rest of Florida, relies heavily on air conditioners. If you are sensitive to noise, bring ear plugs, valuable companions for a peaceful night's sleep.
There is a common misconception that it is impossible to do any kind of travel in Miami without a rental car. Don't think twice and use UberPool: it's both practical and cheap.
Cover photo credit: Laure Juillard