Often described as the New York of Canada, Toronto is a vast multicultural metropolis that has been primarily known as a major business destination.
But over the past decade, Canada's exchange epicenter began to welcome more and more visiting travelers who are not just there on business. New hotels appeared, new restaurants opened, and the city became more attractive.
But why exactly should you plan a long weekend in Toronto?
An incomparable museum offer
Toronto is home to two of the most iconic museums in the country: the Royal Ontario Museum (ROM), the largest natural history museum in Canada, and the Art Gallery of Ontario (AGO).
Located in the chic district of Yorkville, the ROM contains vast galleries of archeology, art, and natural science presenting six million ancient objects. With these many interactive exhibits, from dinosaurs to ancient Egypt to precious stones and minerals, history comes to life in this world-class museum.
As for the Art Gallery of Ontario (AGO), it is one of the most distinguished art museums in North America. From the vast ensemble of the Group of Seven and other iconic Canadian works to the African art gallery to cutting-edge contemporary works and the greatest masterpieces of European art, the AGO offers an incredible experience at each visit. In 2008, an innovative architectural expansion by world-renowned architect Frank Gehry made AGO one of the most acclaimed architectural achievements in the world.
Boutique hotels inspired by Miami
For the past few years, many boutique hotels opened in Toronto, and they have absolutely nothing to envy to bustling South Beach or flashy Las Vegas lodgings. We can say goodbye to hotel concepts devoid of personality because there is nothing boring about these recent Toronto hotels, especially Bisha Hotel.
Opened two years ago by Toronto's nightclub wizard Charles Khabut, it offers a bold new luxury hotel experience in downtown Toronto.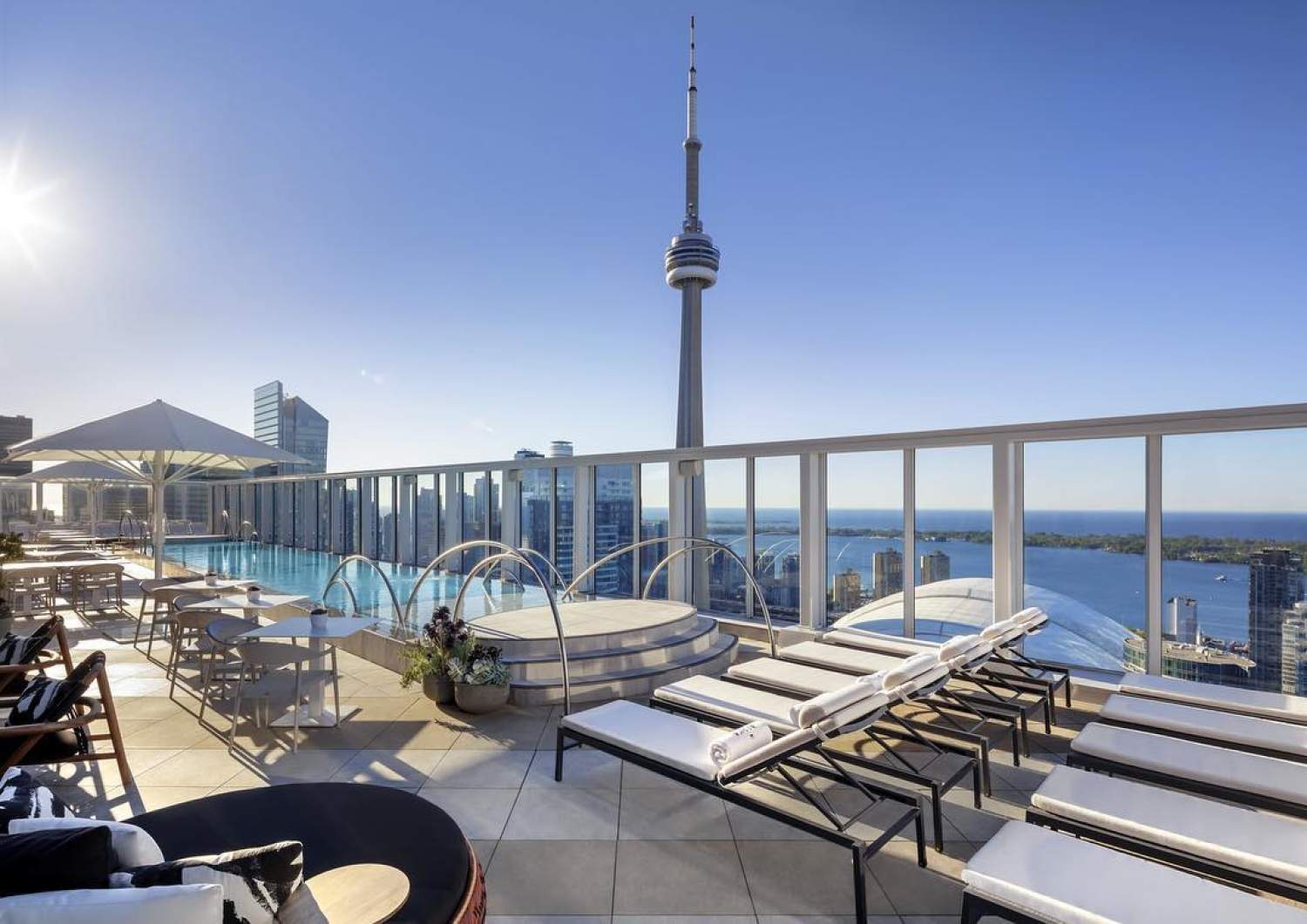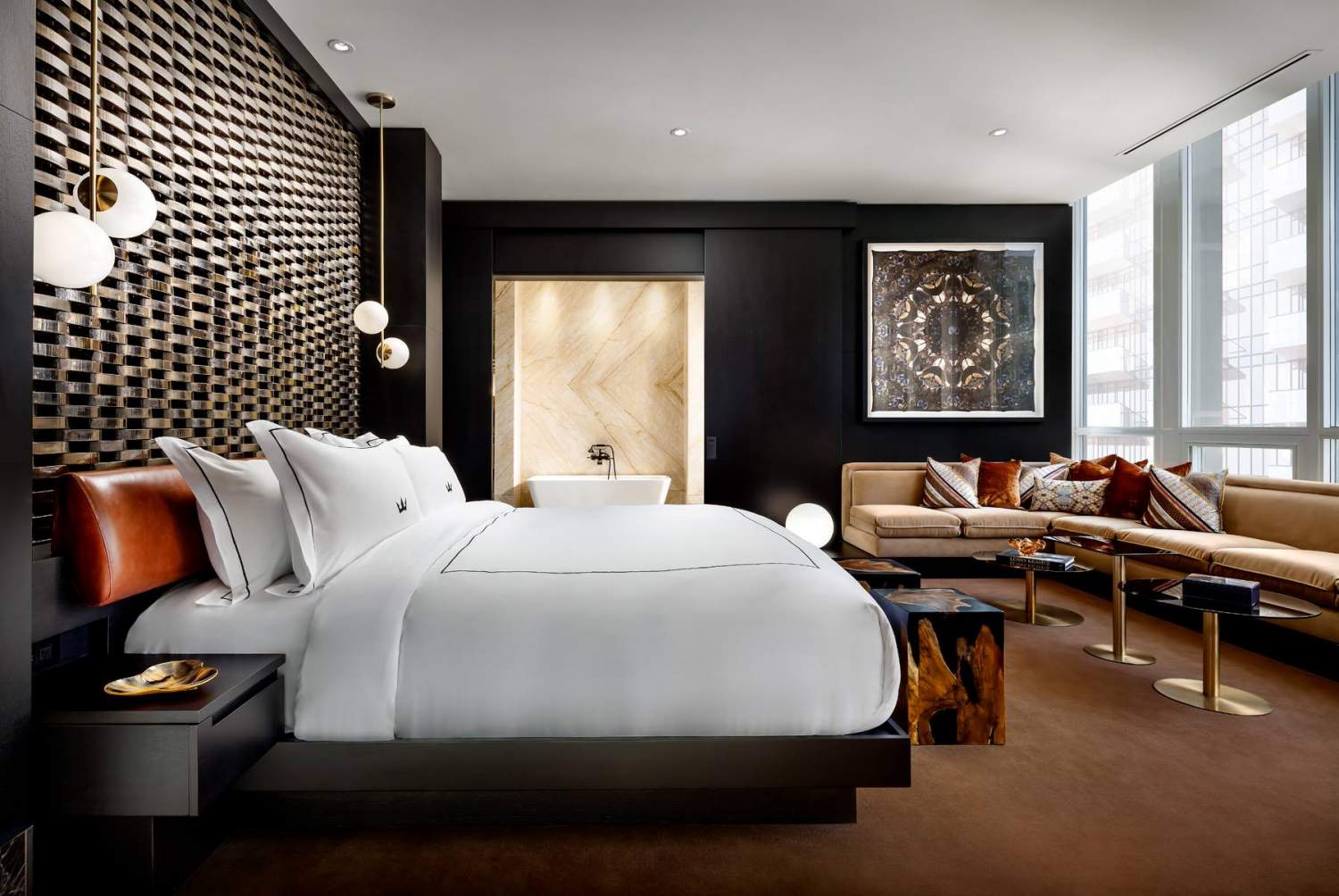 There, you can enjoy and discover art opulence, design, and good taste. The hotel was designed in partnership with singer Lenny Kravitz's design firm and exhibits some of the finest pieces from the owner's private art collection. Once there, head to the 44th floor panoramic restaurant, KOST, where you can dine while enjoying incredible views of the CN Tower.
It's definitely the coolest hotel of the decade in Toronto, and where you want to be on your next trip.
World-class gastronomic experiences
If you dream of being the foodie friend who knows all the good spots, you will not be disappointed by the incredible restaurant offer in Toronto. Indeed, very often, Toronto is the Canadian test city of several concepts exported from major world cities, and you will find many exclusive restaurants there that are sure to impress you (and your friends!).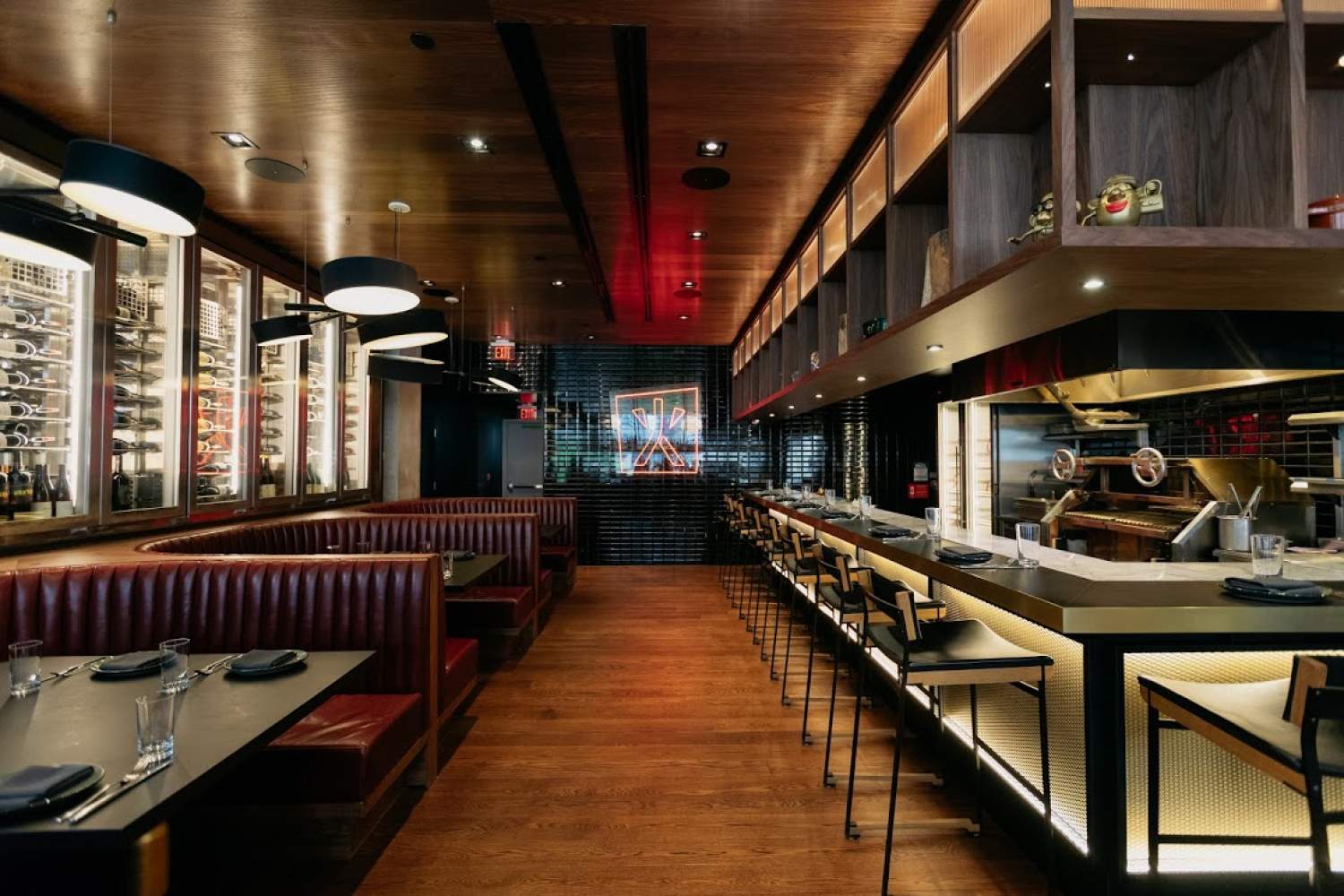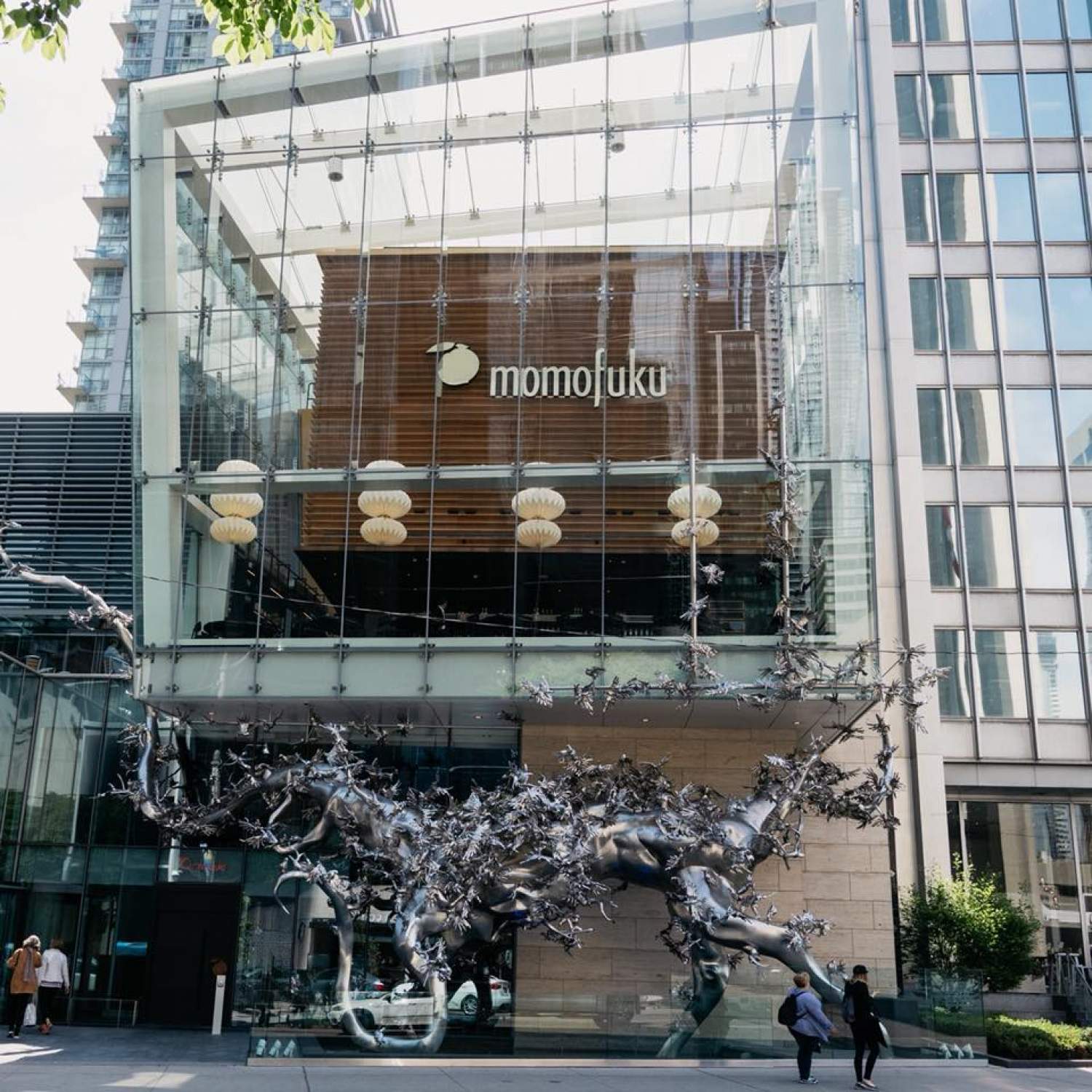 Among these, you should immediately book a table at the only Canadian address of the popular Momofuku by David Chang and head to the top floor of the building where the one and only Kojin restaurant is hidden. This refined concept by the Momofuko team invites you to taste a constantly evolving menu that highlights the richness of local meats and products available from local farmers and producers.
The best seats in the house are at the kitchen counter, where you can chat with the chef while tasting South American-inspired dishes cooked on the wood fire pit. At Kojin, everything is cooked and prepared to perfection. A meal you will not soon forget!
Pro tip: stop at the Milk bar pastry counter on your way out.
Trendy and colourful multicultural neighbourhoods
It is enjoyable to walk in the many neighbourhoods of Toronto, as each is more colourful than the next: Chinatown, Little Portugal, Koreatown, Little Italy, Kensington… Each district is unique and offers a distinct experience with shops, restaurants and commercial avenues to discover. One of the most interesting street markets in North America is the Kensington Market, which is a maze of narrow streets and alleys, many of which are lined with brightly coloured Victorian houses. In the 1920s, when it was a predominantly Jewish neighbourhood, families were setting up kiosks in front of their homes and sold their belongings.
Today, Kensington is one of the most diverse neighbourhoods in Toronto and its rich multicultural heritage is evident with its boutiques selling products from Europe, the Caribbean, the Middle East, South America, and Asia. A visit to the Kensington market is a true sensory journey around the world. Don't forget to take a look during your next stay and bring your camera.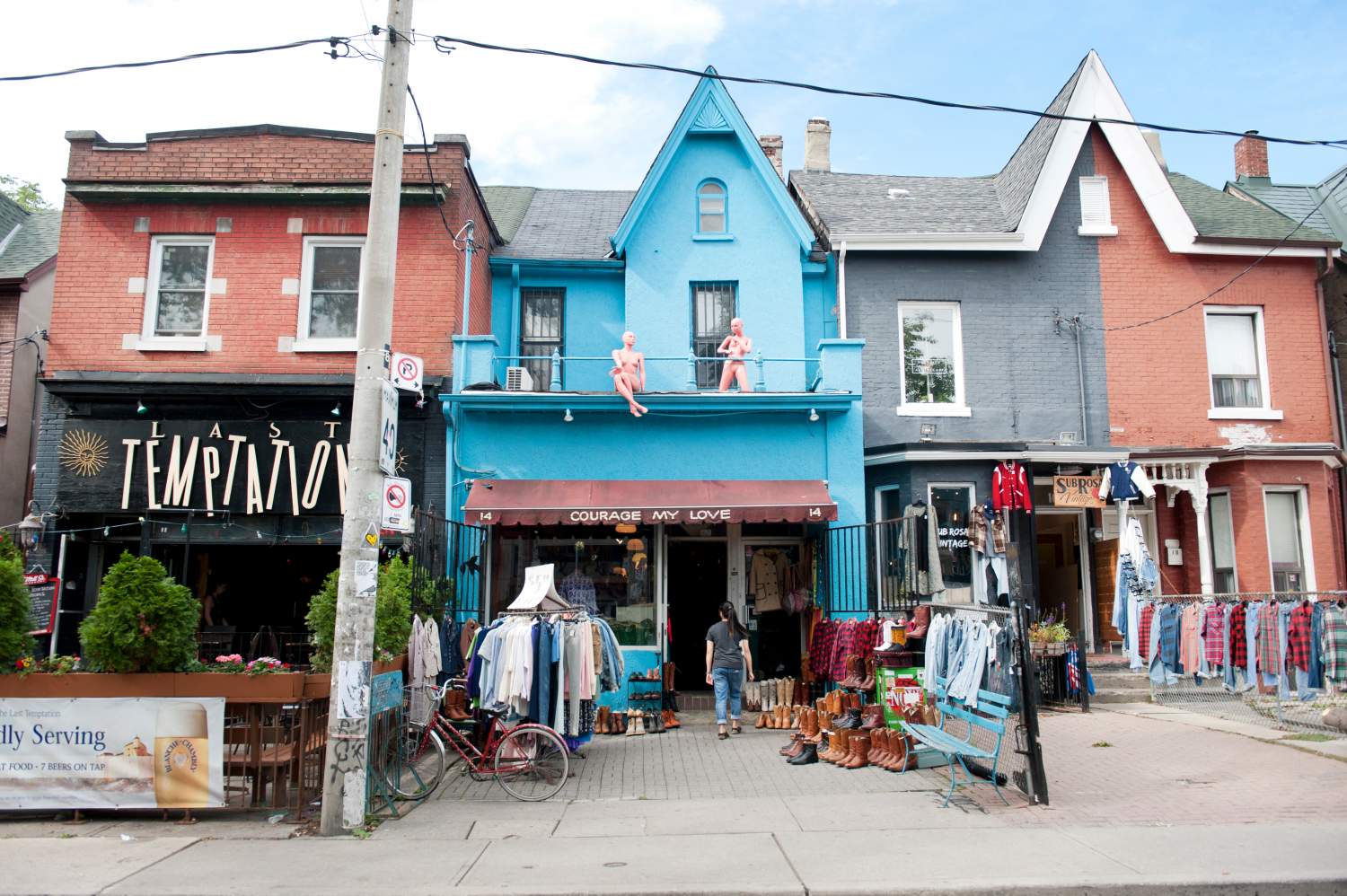 A lively nightlife
Boring, Toronto? Absolutely not!
Many bars, restaurant-bars, and nightclubs will delight nightlight lovers. Among the vast offer that can be found in Toronto, there is Chotto Matte Toronto, the most recent location of the very trendy restaurant-nightclub brand that launched last June. The concept, born in London, opened shortly after in Miami. Toronto is their first Canadian address, and you can enjoy one of the most dynamic, complex and fashionable cuisines in the world, Nikkei cuisine, through luxury bento boxes and signature cocktails from morning to evening. The place includes a grilling counter, a sushi bar, and many colourful benches that match perfectly with the most eclectic decor.
In addition, Chotto Matte offers its very first cocktail lounge, a Toronto-exclusivity, where lively music and DJs enliven the evenings to combine gastronomy and party. Be sure to visit the spectacular second-floor bathrooms, but we won't tell you why right away. We prefer to keep the surprise…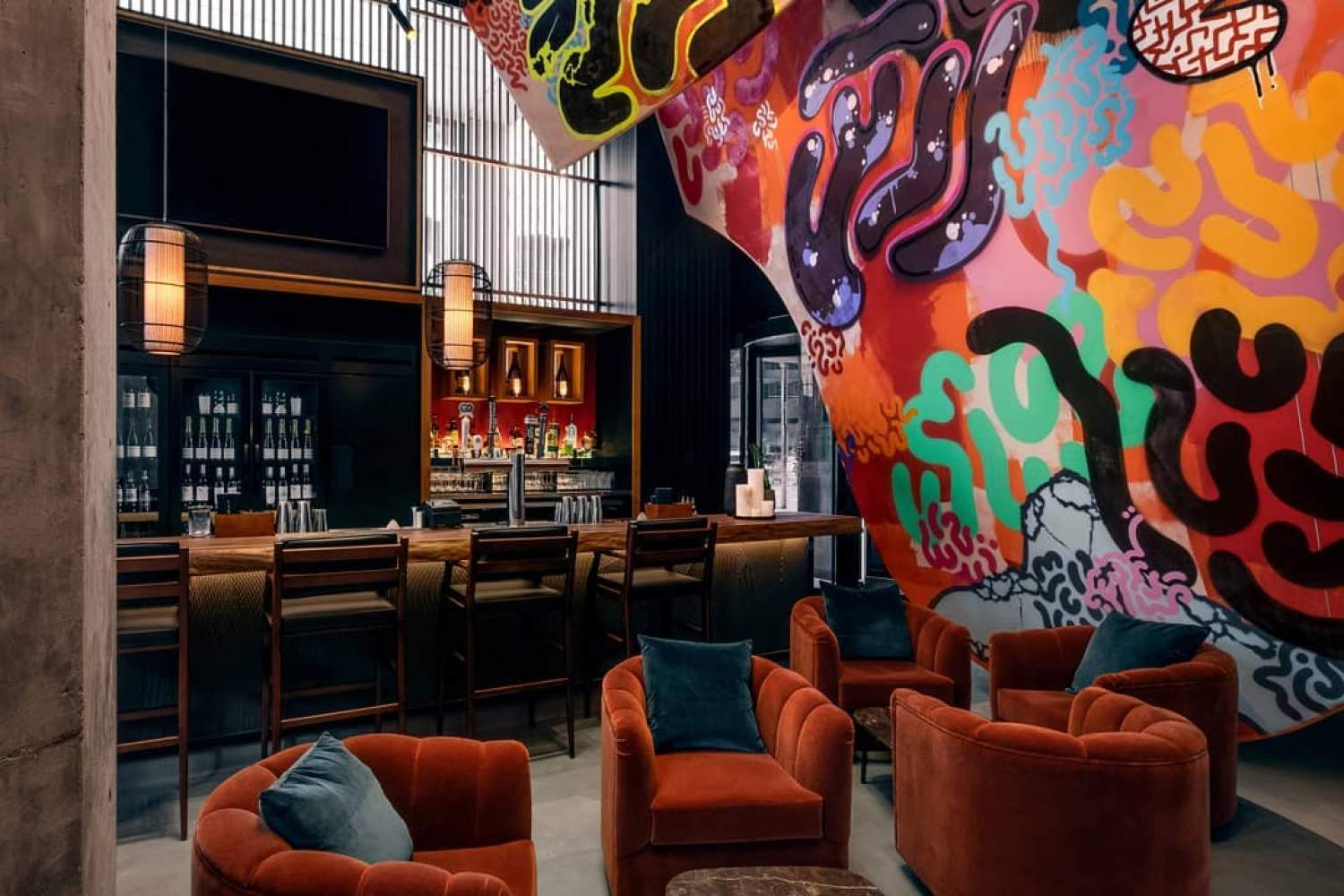 If you want to experience everything that Toronto has to offer, book a direct flight to Toronto with Air Transat in a few minutes.
The comments and contributions expressed are assumed only by the author. The recommendations, intentions or opinions expressed are not necessarily those of Transat AT Inc. or its affiliates. See terms of use of the Air Transat website.