Parks are considered to be fantastic playgrounds, wherever you are in the world. Here is a small selection of the most beautiful ones on the planet where you can picnic, jog, bike or walk. Some might be unfamiliar, while others, entirely magical. So, on your next getaway, be sure to make that detour; these parks are worth the trip!
The 10 Most Beautiful Parks In The World
1- Luxembourg Gardens, Paris, France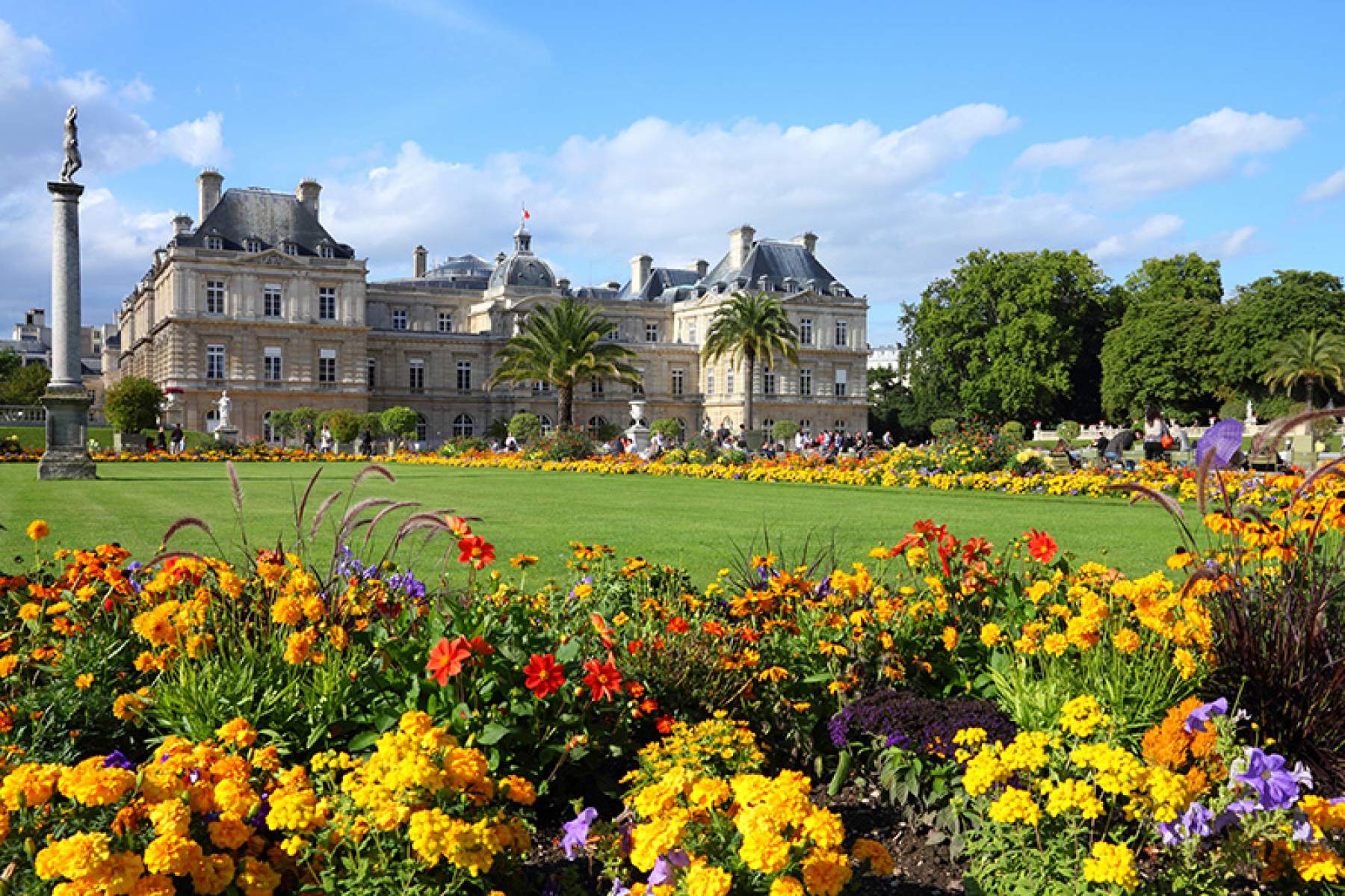 Is it because a song bears its name? Even though La Villette, Buttes-Chaumont and Tuileries Gardens are also parks that merit a visit, Luxembourg Gardens, located on the border between Saint-Germain-des-Prés and the Latin Quarter, is a must-see for many travellers. Created in 1612 at the request of Marie de Medici, who resided at the Luxembourg Palace after having left her Louvre residence, the Luxembourg Gardens attracts both pedestrians and tourists. And for those with a sweet tooth, there's a Pierre Hermé pastry shop on Napoléon Street just steps away, perfect for a spontaneous picnic!
2- Parc La Grange, Geneva, Switzerland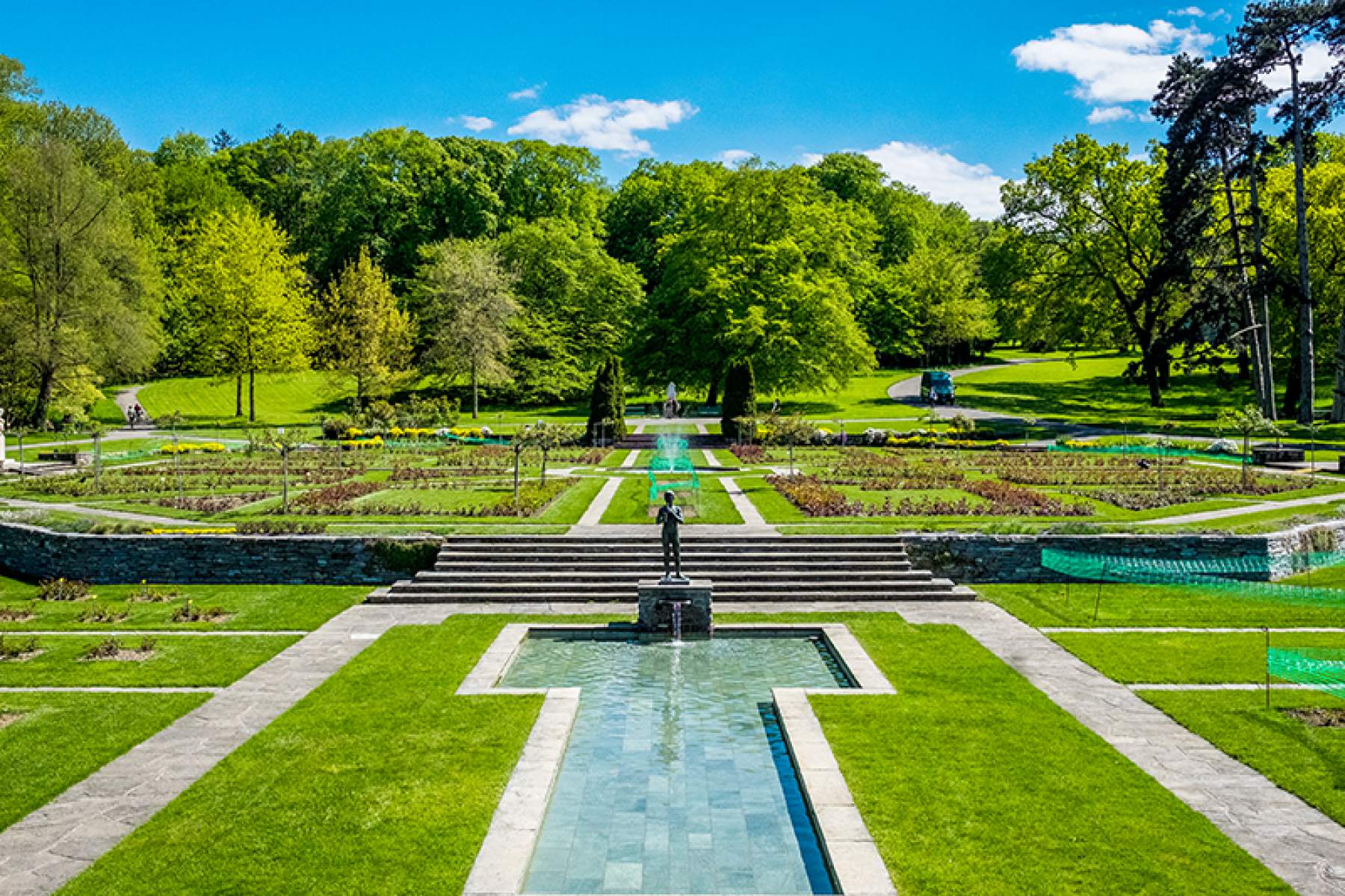 The largest park in Geneva, La Grange holds hidden treasures. Visit the ancient ruins of a Roman villa, near an elegant house that overlooks the park. Admire the finest rose garden in the city, and enjoy plays and concerts at Théâtre de l'Orangerie (Orangery Theatre) and Théâtre de Verdure (Greenery Theatre). A playground and wading pool are also available, as well as lounge chairs and a section for barbeques.
3- Central Park, New York, United States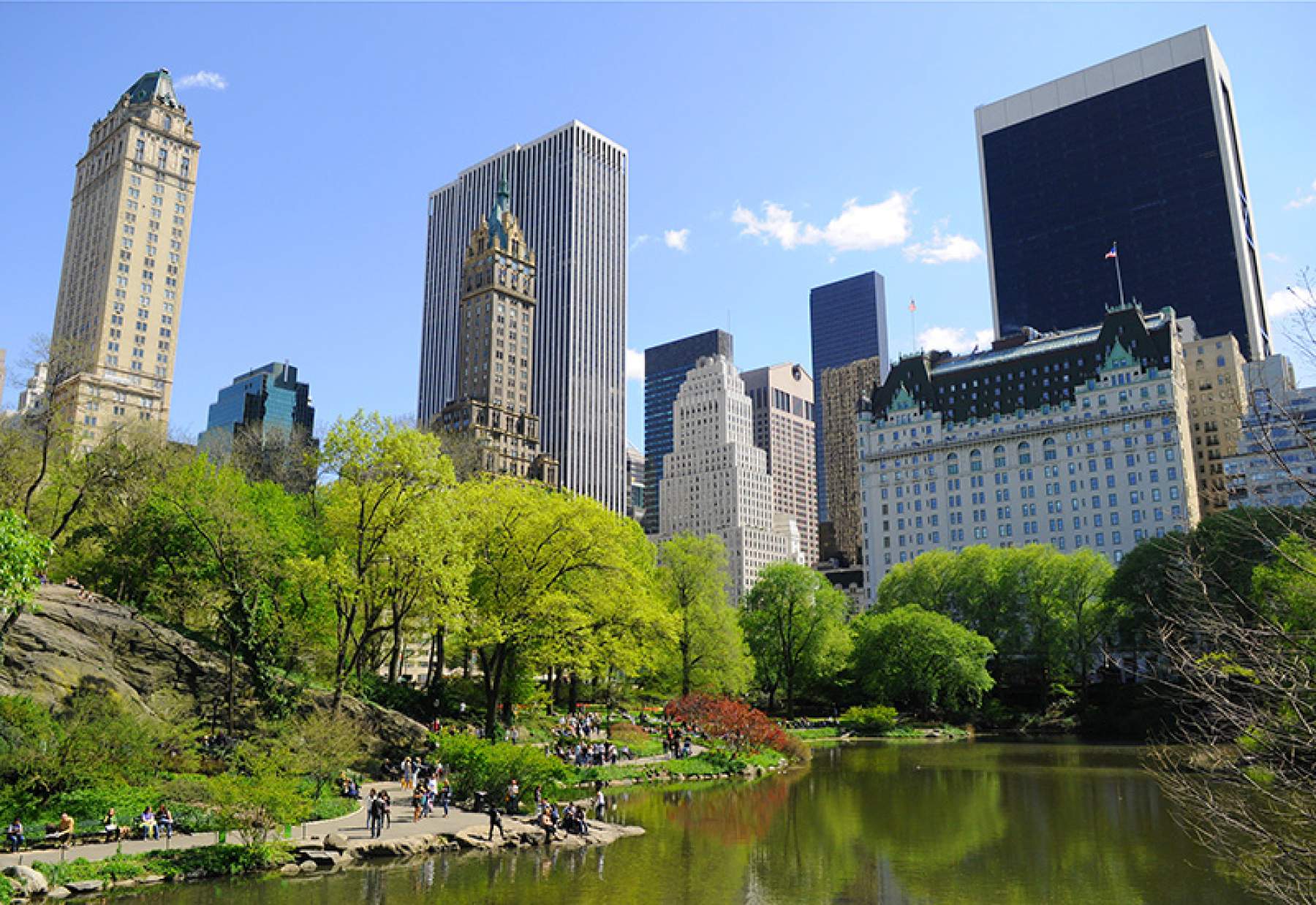 Central Park needs no introduction as not just one of the most famous but also most beautiful parks in the world. It's the perfect escape at any season. Its history, however, is not so commonly known. In the late 1850s, the State decided to offer green space to New-Yorkers. Frederick Law Olmsted and Calvert Vaux, two American landscapers and architects, won the design competition. One problem: there were people already living in that space, and most of it was swampland. It took 19 years to complete the work and, in 1873, Central Park saw the light of day. Between its zoo (some might pity the animals confined in small spaces) and ice-skating come fall, Central Park offers endless activities within an idyllic setting. It's no wonder it's the most visited park in the United States!
4- Island of Lokrum, Dubrovnik, Croatia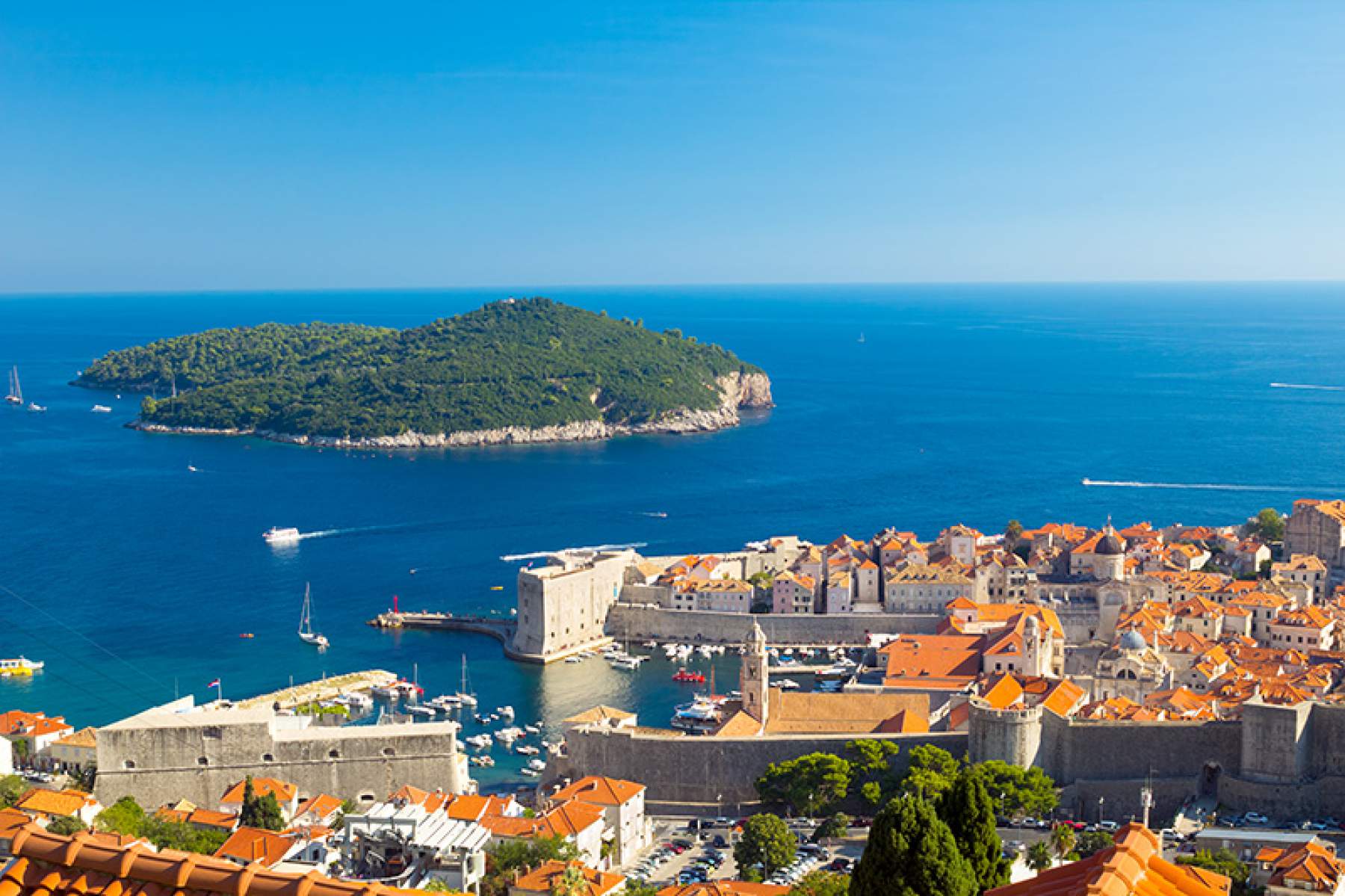 An island-park? This is how we could describe the small island of Lokrum, a 15-minute boat ride from Dubrovnik. It is said that a Benedictine monastery was founded in Lokrum in 1023. Also, according to legend, Richard the Lionheart was cast ashore there after being shipwrecked, upon return from the Crusades in 1192. As a gesture of gratitude, he had a church built. The contrast with Dubrovnik, flooded with tourists in the summer, is striking.  There are no cars in Lokrum, and people need to take a ferry from Dubrovnik to access the island. Once there, they can lie in the shade of fruit trees, swim in creeks, wander around the botanical gardens and watch peacocks roam freely. The island is open from April till November.
5- Park Güell, Barcelona, Spain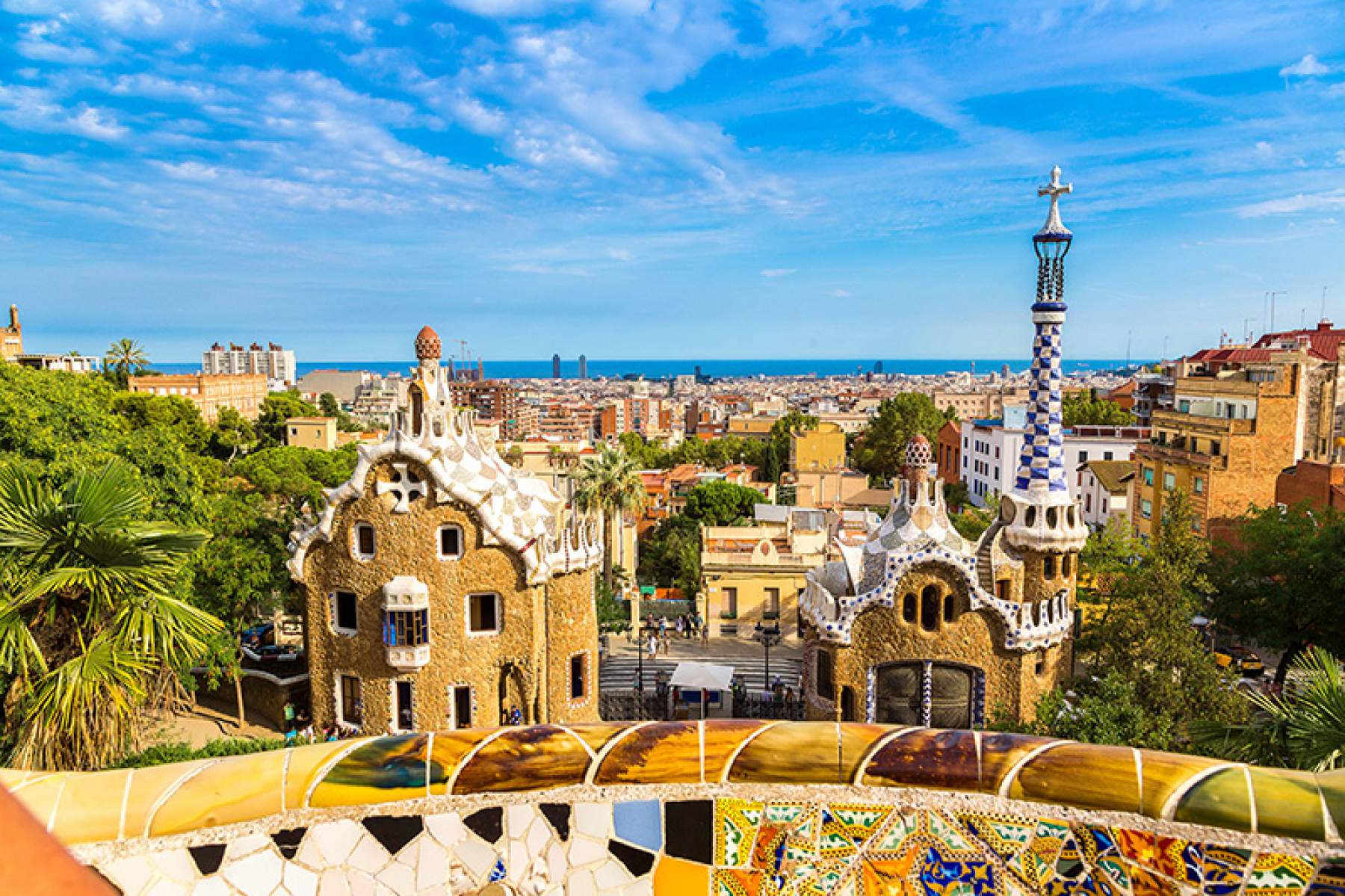 It was during the 1878 Universal Exhibition in Paris that industrialist Eusabi Güell became enchanted by Gaudi's creations. A few years later, after having assigned Gaudi several projects, he asks him to create Park Güell. Designed using an international style inspired by nature called Art Nouveau, which was popular at that time in Paris and Glasgow not to mention Brussels and Barcelona, Park Güell remains one of the most visited attractions of the city. While the entrance to the park was free back then, today, a general entrance ticket costs seven euros. To bypass the long lineup, it is highly recommended to purchase a ticket online.
4- Hyde Park, London, England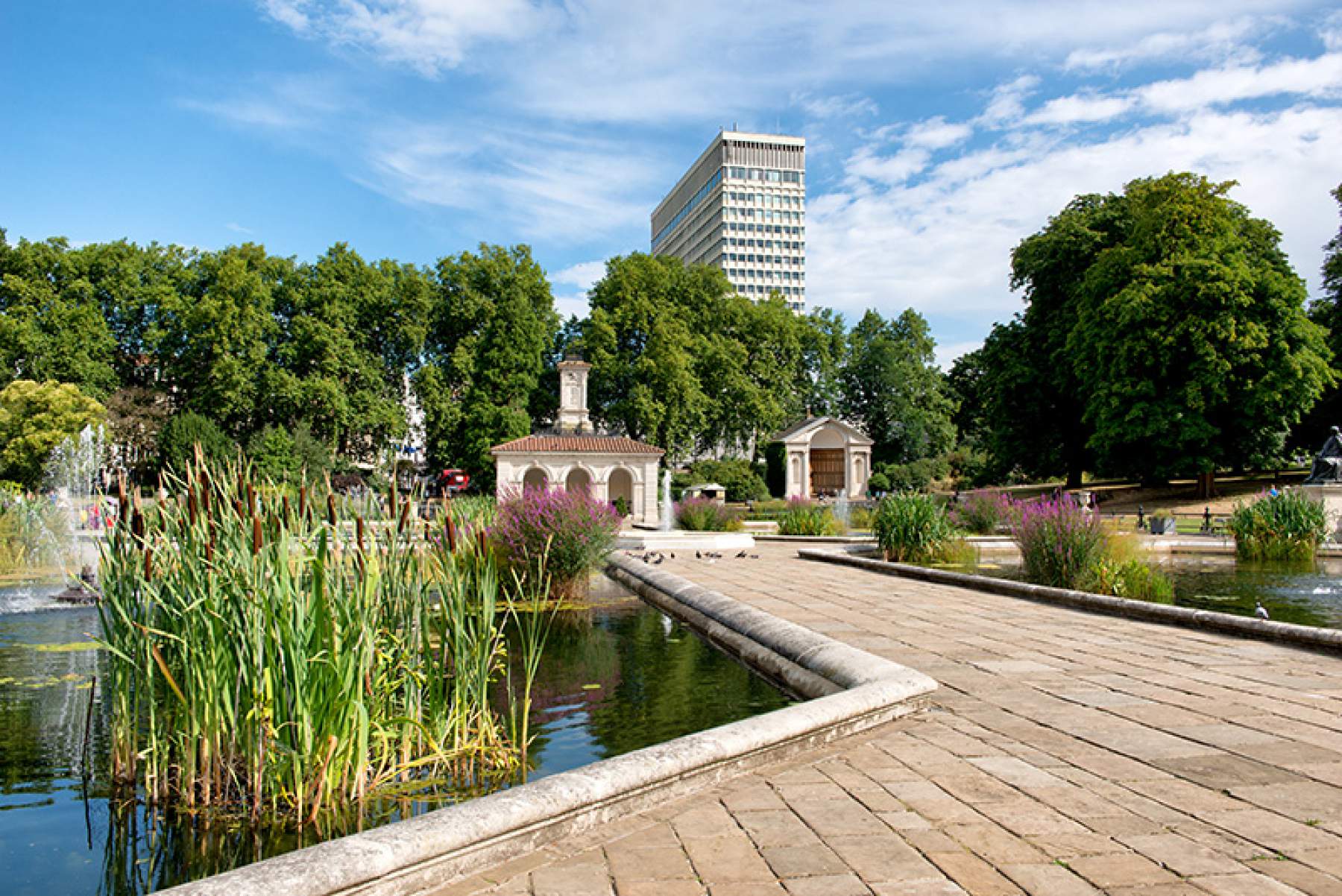 The largest park in Central London, Hyde Park is an excellent location for some downtime. During the chilly season, a traditional fair called Winter Wonderland lends the park a magical atmosphere, while, in the summer, it becomes the preferred place for lounging on the grass and enjoying a snack. Watch people play a round of cricket or tennis, or even catch a glimpse of horseback riders. Are you a history buff? Historic figures such as Karl Marx, Vladimir Lenin and George Orwell were known to use Speaker's Corner to demonstrate free speech. Join the crowd on Sunday mornings in this legendary area of Hyde Park to listen to enthusiasts express their ideas.
5- Parc de la Colline du Château (Castle's Hill Park), Nice, France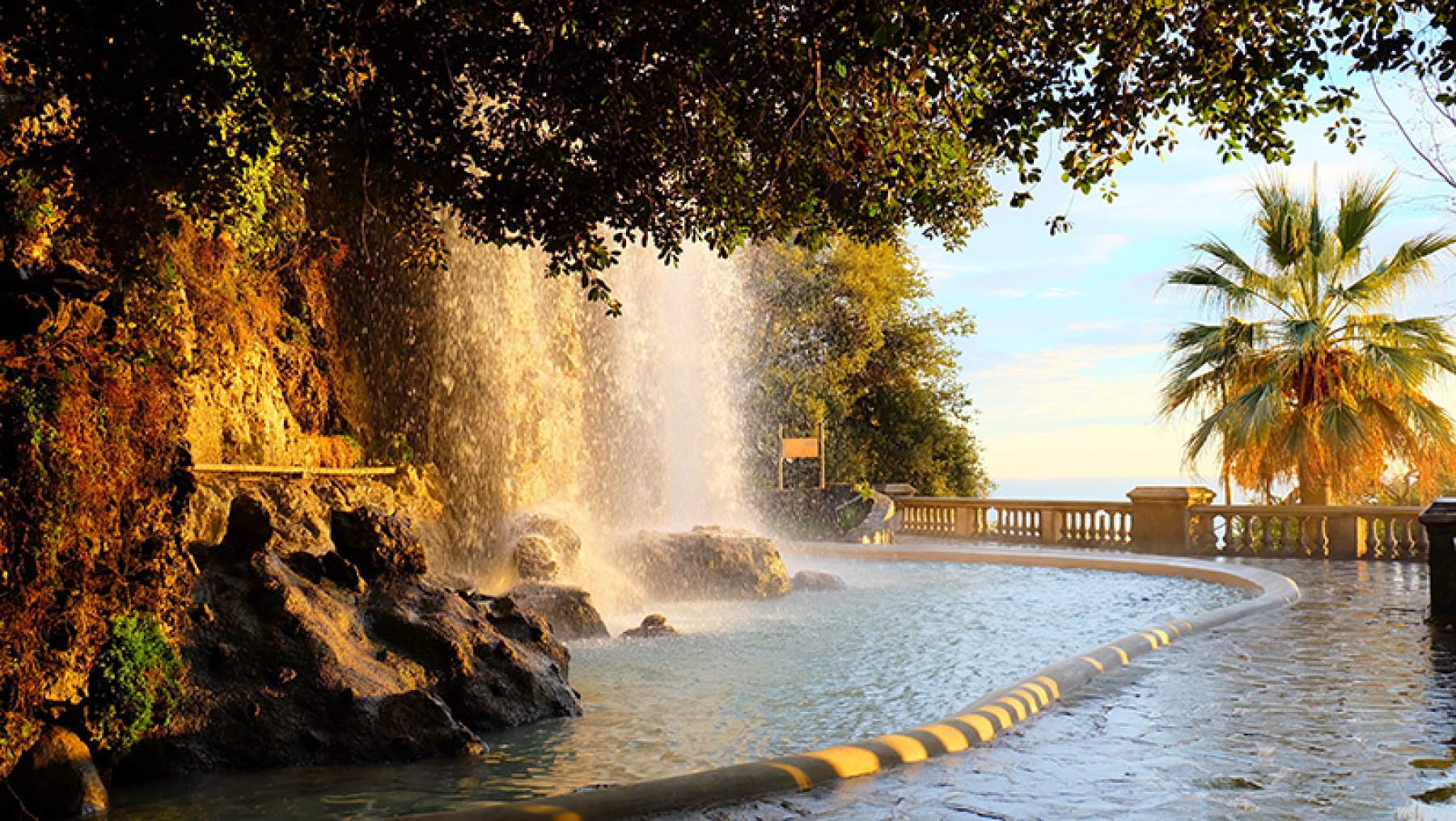 A seaside city, Nice has numerous parks worth mentioning, including Promenade du Paillon, located in the middle of downtown, between the Musée d'Art Moderne et d'Art Contemporain (MAMAC) (Museum of Modern and Contemporary Art), the Théâtre de Verdure (Greenery Theatre) and the Promenade des Anglais (Englishmen's Promenade). The park features children's games and reflecting pools. For a clear view of the city, Parc de la Colline du Château is the place to be. Even though the castle was destroyed by Louis XIV's troops in 1706, the view of the hill is intact. You can access the park via Vieux-Nice (Old Town of Nice) and Place Garibaldi (Garibaldi Square) using the stairs, the tourist train or the Art Deco elevator. A superb promenade!
6- Stanley Park, Vancouver, Canada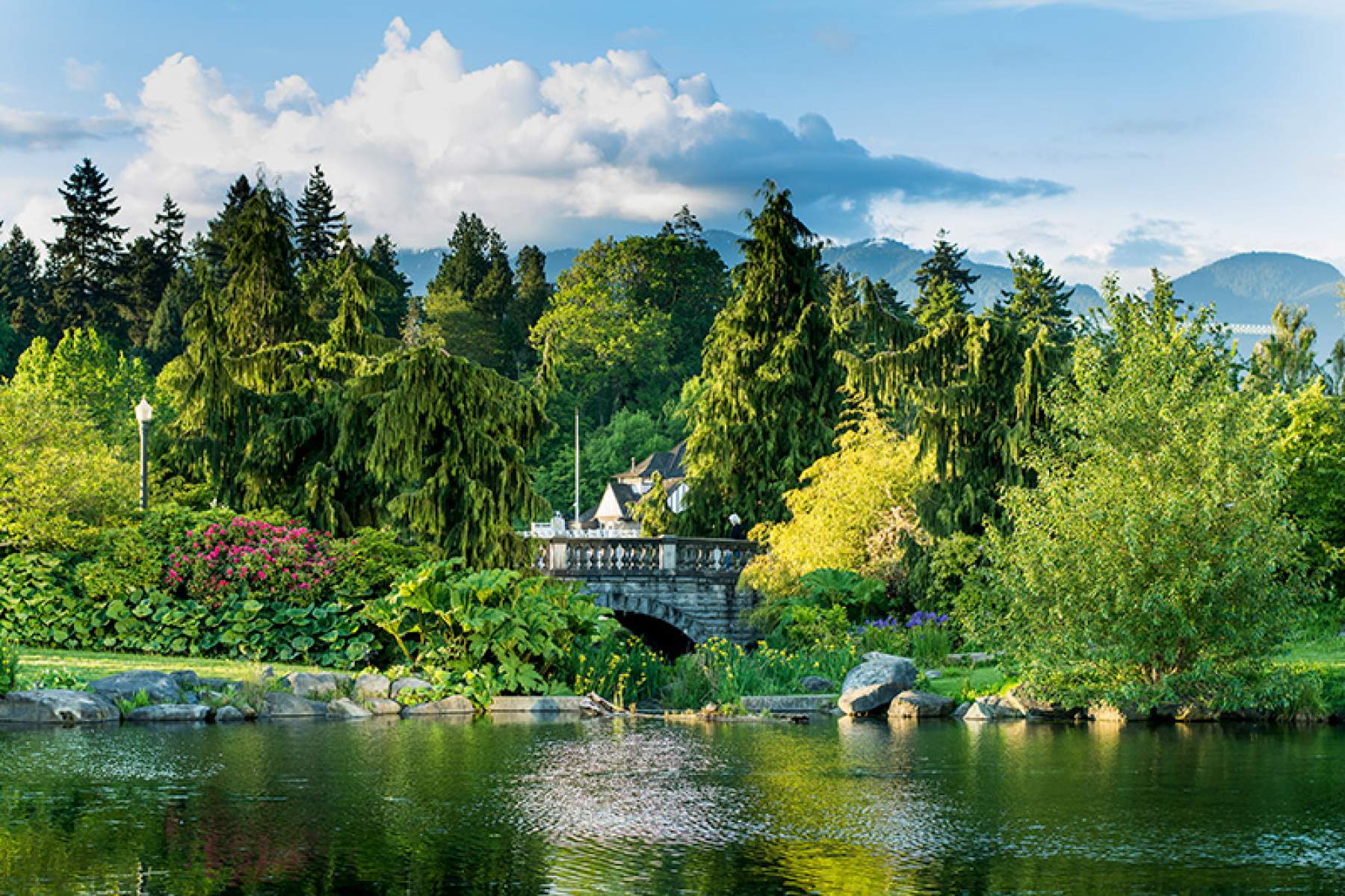 Since 1888, this refuge bears the name of the Governor General of Canada at the time, and is the third largest urban park in North America. It even exceeds the surface area of Central Park by 10%! About eight million tourists and Vancouverites visit the park each year. It's the perfect place to stretch your legs between cedars and firs, take the kids to play in the game structures, drop by the aquarium or admire the totems, reminding us of the First Nations' heritage. In addition to the park's numerous trails, there is a nine-kilometer walking and bike path surrounding Stanley Park. We just love it! Definitely one of the most beautiful parks in the world.
7- Letnà Park, Prague, Czech Republic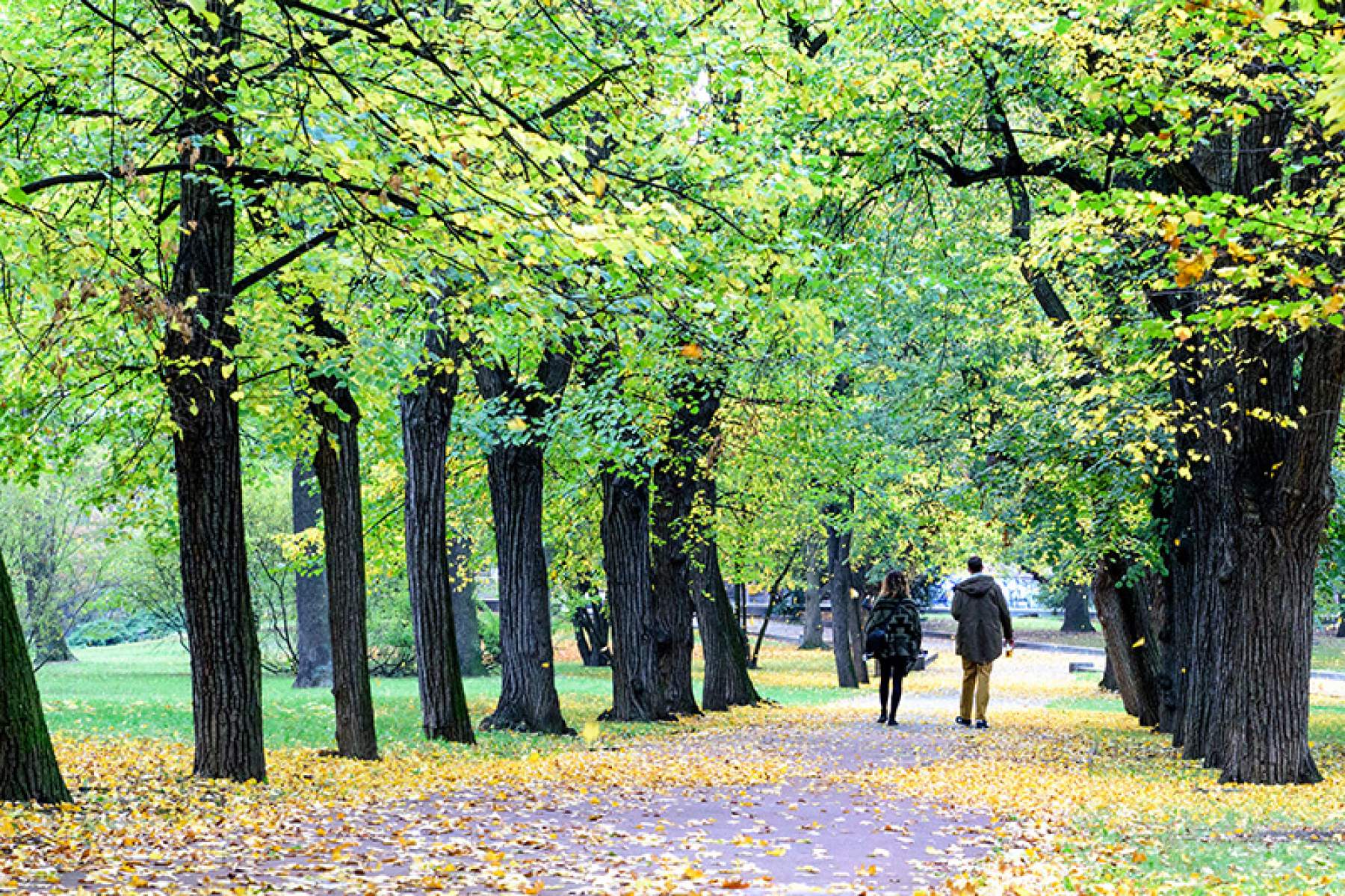 If you're looking for a terrific spot in Prague to watch the sunset, remember this Czech name: Letenské Sady (Letná Park). Located north of Prague 1, this outdoor space offers awe-inspiring views as you enjoy your stroll. Grab a bite at Hanavský Pavilon restaurant, located in an Art Nouveau structure within the park. In the evening, a motley crowd gathers not far from the giant Metronome; skateboarders show off their skills, while couples or groups of friends chat as they take in the magnificent view. And remember to stop by the Beer Garden for a nice cold drink as you savour the great outdoors!
10- Millennium Park, Chicago, United States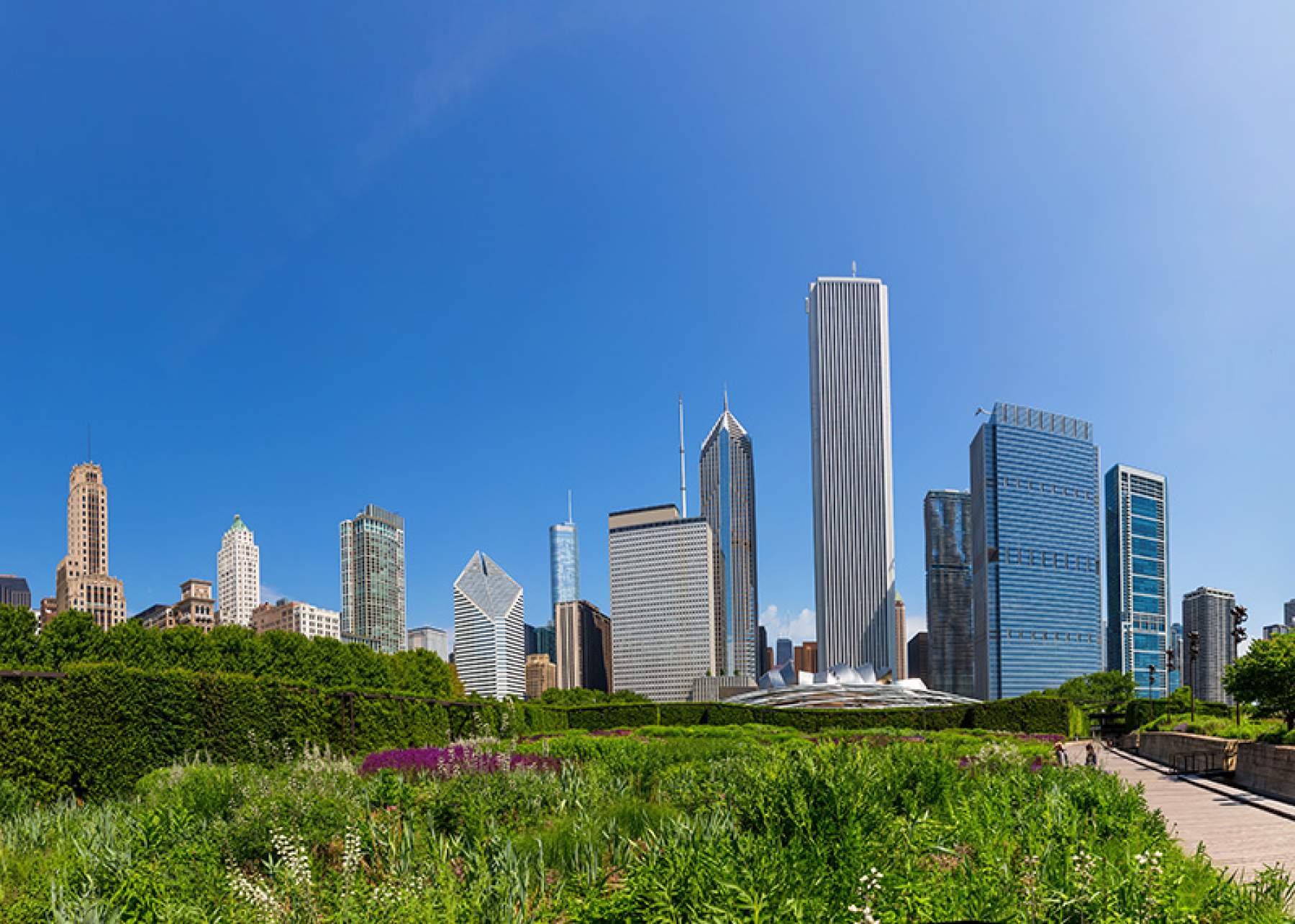 Inaugurated in 2014, this park is renowned for its works of art and architecture, particularly Cloud Gate, by British artist Anish Kapoor, that Chicagoans nicknamed "The Bean," and Pritzker Pavilion, designed by Architect Frank Gehry. The public can attend numerous free concerts at the park during summer. This is the city's most important project since the Universal Exposition of 1893. Millennium Park is quite a hangout!
Start planning you next adventure on airtransat.com.
The comments and contributions expressed are assumed only by the author. The recommendations, intentions or opinions expressed are not necessarily those of Transat AT Inc. or its affiliates. See terms of use of the Air Transat website.