Europe is full of incredible natural spaces. If the cliffs of Scotland, the icy expanses of Iceland and the multiple waterfalls of Croatia already impregnate the retina of many travellers, other natural parks in Europe remain unknown to the general public. Here are 5 ideas for nature travel off the beaten track.
Les Hautes Fagnes-Eifel Park in Belgium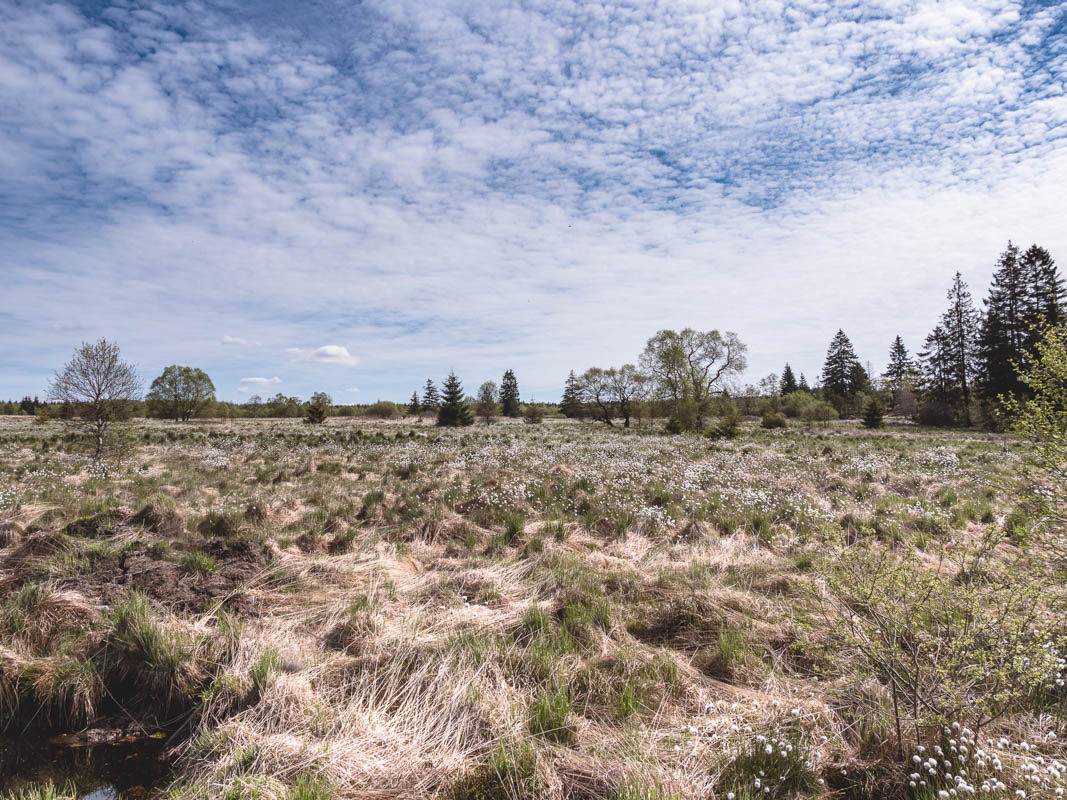 Let's start with the Hautes Fagnes–Eifel nature park, which fascinated us because it hosts the largest peat bog in Europe. This seemingly banal landscape is extraordinary if you look closely. This wetland is home to many very special plants.
The lack of oxygen in stagnant water prevents the development of fungi and bacteria. Because of this, plants decompose very slowly and settle. This deposit is called peat. Collected and dried, it was used for a long time as fuel. Conifers, sedges and cottongrass bring a little relief to this landscape which is difficult to understand without a guide.
Bohemian Switzerland in Northern Bohemia, one of the most beautiful natural parks in Europe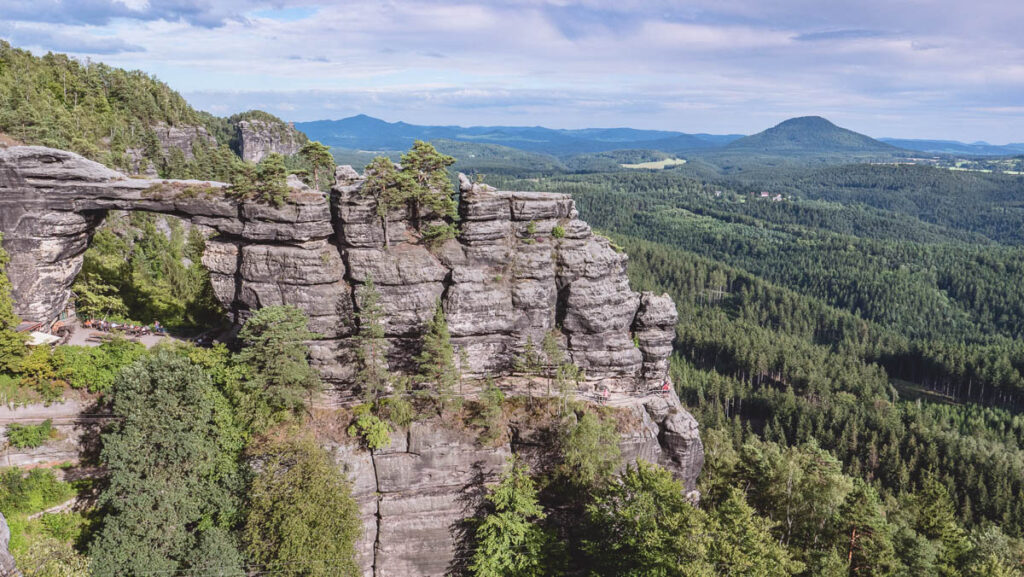 Czech Republic is still little perceived as a nature destination. It must be said that the marvel that is Prague casts a shadow over its surroundings. Yet less than 2 hours away, the Bohemian Switzerland National Park has breathtaking landscapes among the natural parks of Europe.
Huge forests, sandstone cliffs, arches and other rocky curiosities make this park a gem for nature lovers. The mild climate makes it easy to hike there. When the mist becomes tangled, the magic of these sets is such that it has seduced the directors of the world of Narnia.
The Alentejano Natural Park in Portugal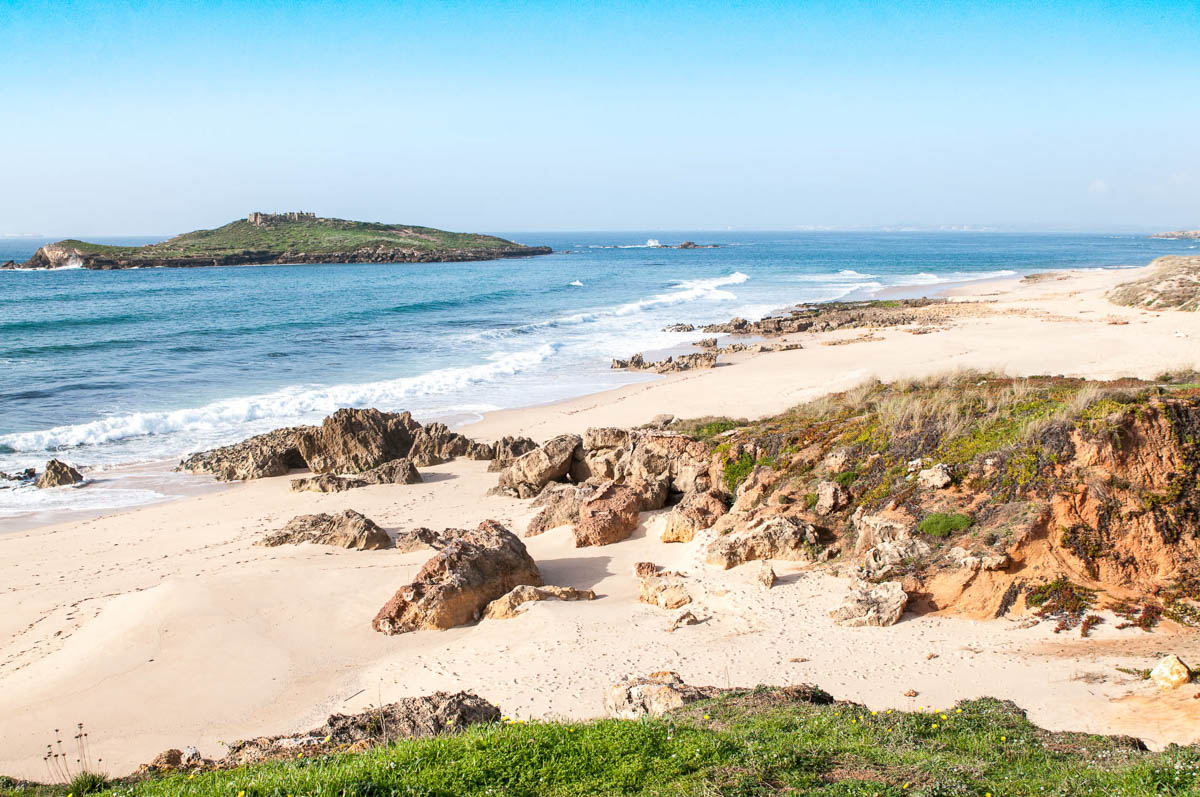 If the reputation of the Douro Valley or the paradisiacal beaches of the Algarve is well established, the Alentejano National Park is still underestimated. Yet it is white or golden sand beaches embellished with photogenic rock formations that line the entire coastline of this exceptional park.
The Almograve dunes are lined with colourful succulents or maritime plants that are particularly resistant to the onslaught of salt and wind. In other places, the coast breaks up, becomes more hostile with impressive sheer cliffs.
In Cabo Sardao, this mineral territory hosts stork nests. It is an almost unique phenomenon in the world that alone deserves the detour. Do not miss to observe the local fishermen who do not hesitate to face the crashing waves to catch some fish.
Els Ports Natural Park in Catalonia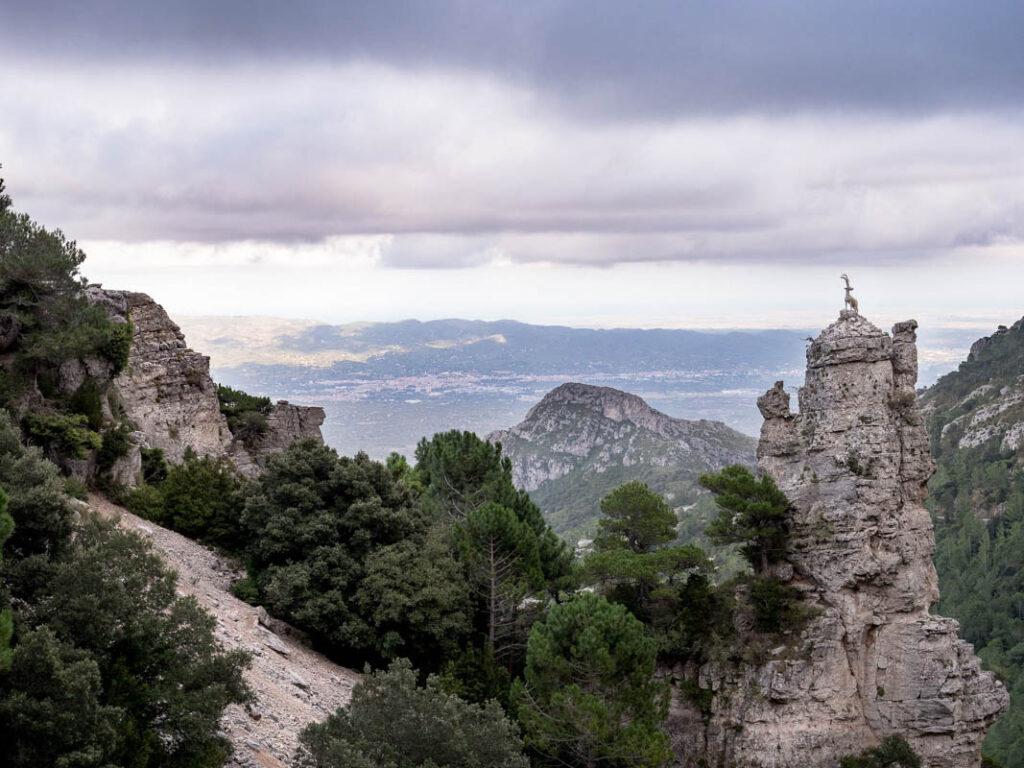 In the heart of Catalonia, in the lands of the Ebro, the natural park of Els Ports ports does not allow itself to be so easily tamed. Its mountains rise from the ground in a plain full of holm oaks, preserved by enthusiasts who defend this priceless heritage.
From the highest peaks, fabulous viewpoints offer a fascinating view of the Ebro delta. Here you can come across ibexes. On the flora side, the pine and beech forests are perfect places for hiking. The Terres de l'Ebre region is also very interesting from a cultural point of view, it has been classified as a biosphere reserve by UNESCO, a title that rewards places on earth where harmony between man and nature is not is more to prove.
The Vallon de Réchy in Switzerland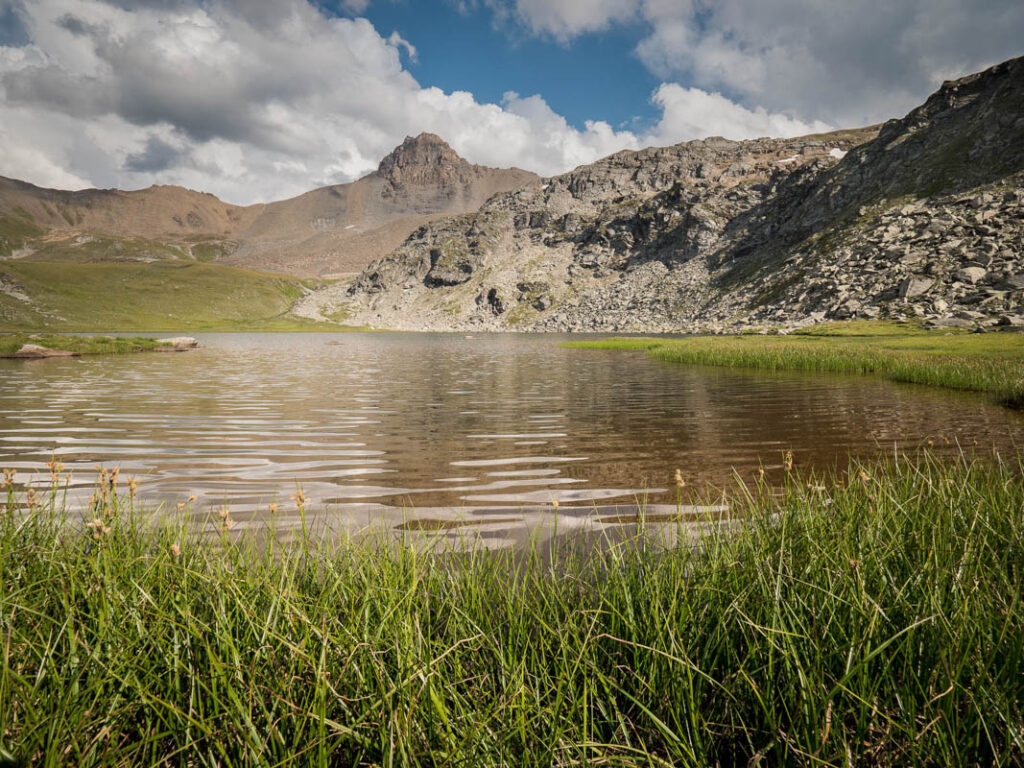 Switzerland is unquestionably a nature destination with some of the most beautiful natural parks in Europe. There is a place that we particularly liked, that of the Vallon de Réchy. In this valley, at an altitude of more than 2000 metres, there is a flowery meadow, veined by innumerable meanders and surrounded by mountains which are so many playgrounds for marmots, chamois and eagles.
In spring, the plant carpet lights up with a thousand colours and it is a paradise for botanists. Lovers of wide open spaces can continue their hike even further to find grandiose panoramas at Lac du Louché. Going down to the village of Vercorin, the walk becomes cultural since it runs along the traditional bisses. Typically Swiss, these installations made it possible to bring water where it was needed.
The Camargue in France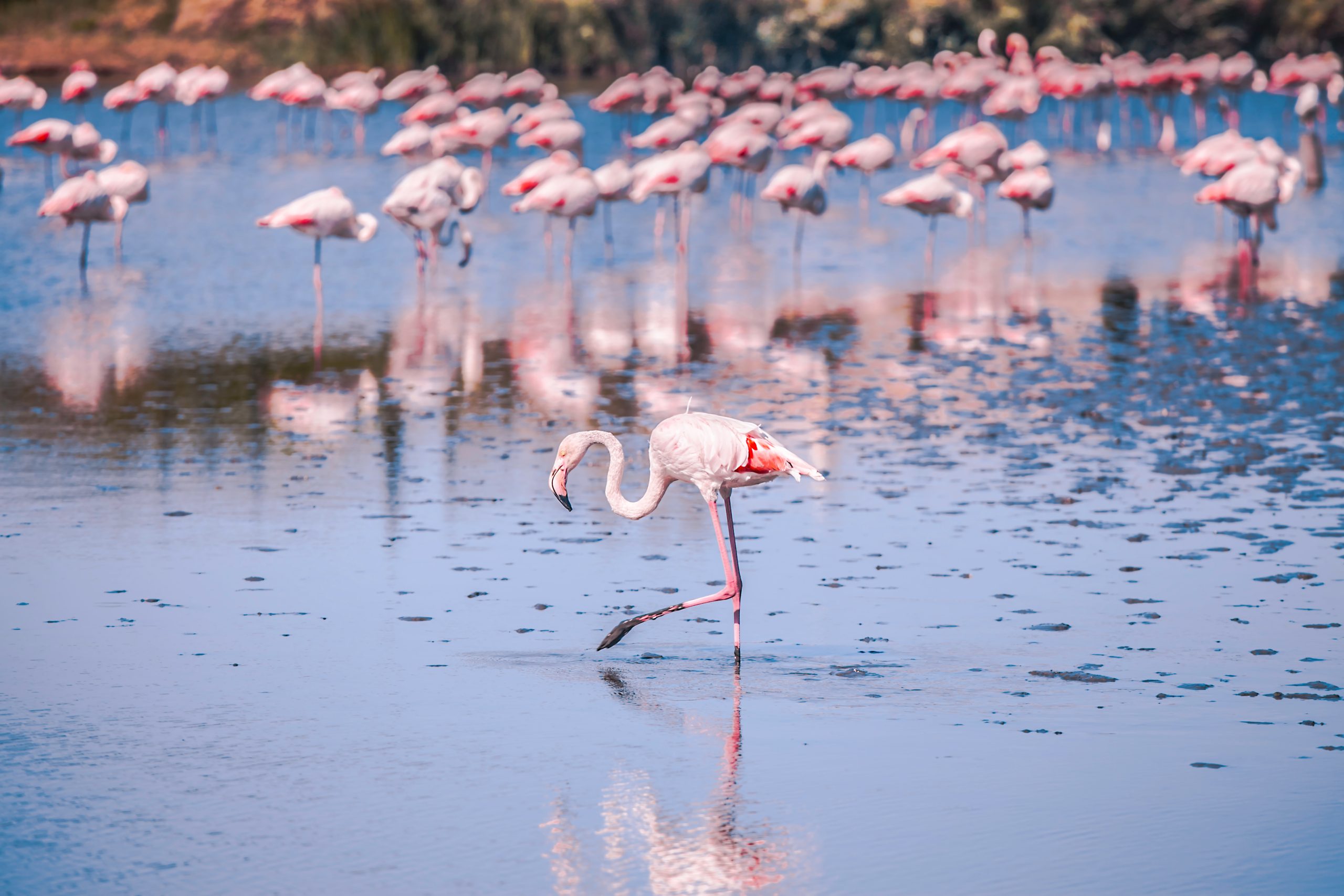 This list would necessarily be incomplete without a natural park in France. This country presents a diversity of landscapes that we sometimes forget. The Camargue is remarkable because, contrary to what one might think, it is a territory that has been entirely shaped by man, but there reigns a beautiful harmony between man and nature.
Surrounded by the arms of the Rhône, this island has many diverse landscapes (meadows, wetlands, sansouïres, rice fields and woods). The meadows are maintained by bulls and Camargue horses and the saltworks exploited by man are refuges for many birds.
It is a paradise for birdwatchers and lovers of beautiful lights. Whether on the Vaccarès pond, facing the sea or inland, the light here is singular and magnificent.