London, and England as a whole, is not, historically speaking, known for its gastronomical delights. Thankfully for travelers, however, this has been changing over the last 15-to-20 years. There are many places to choose from where you can get excellent meals. Where there's money, lately, there's good food. And there's plenty of money in London!
The English capital is definitely one of the most spectacular cities on Earth, and its food is clearly awesome.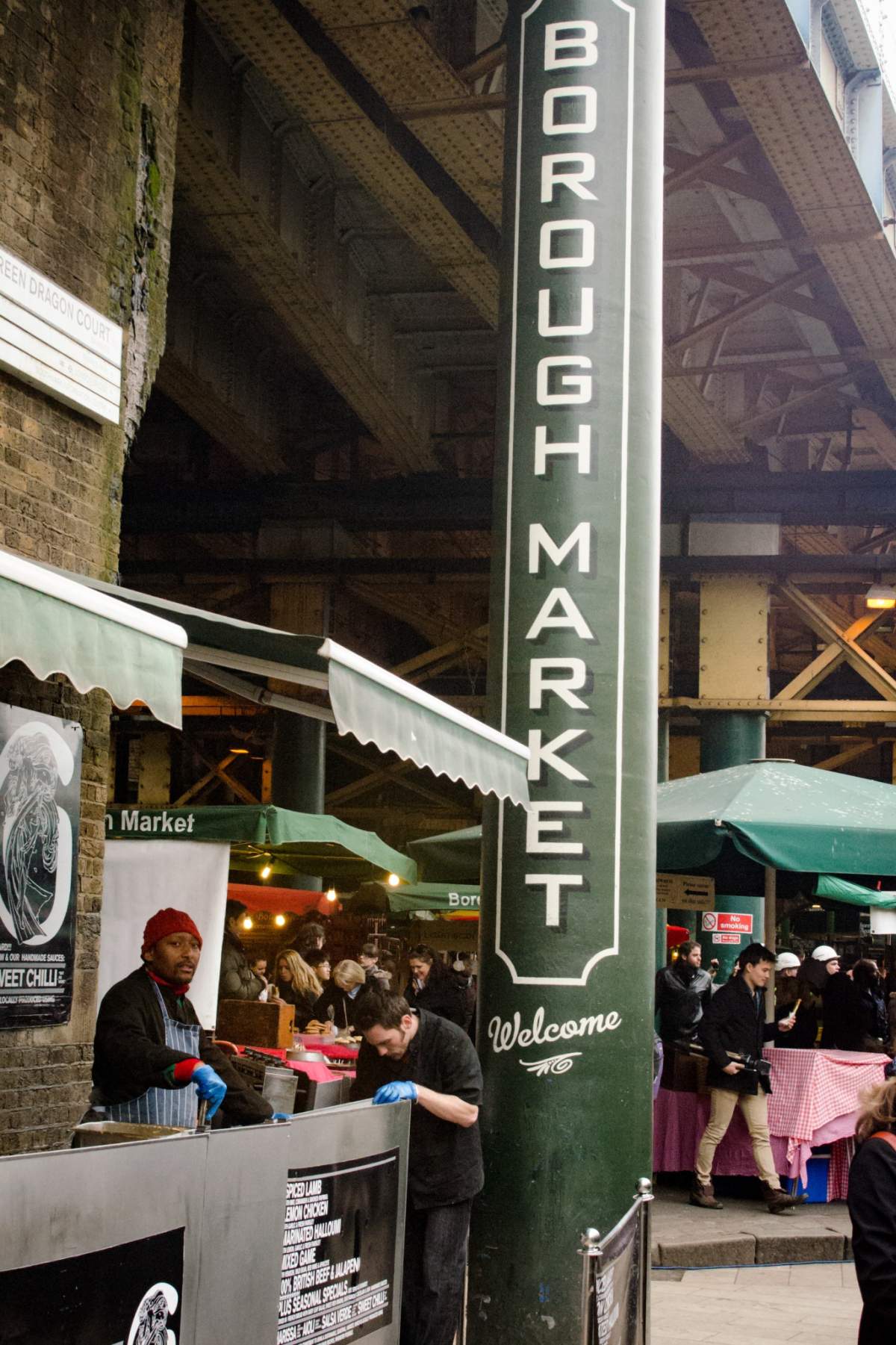 Borough Market, For The Entertainment
We have to start with Borough Market, and one of the most important gourmet food markets on the planet! It is also one of the oldest (11th century) and biggest (more than 100 stands). The meat, fish, cheeses, vegetables, coffee, cakes and other food items come from all over the country. In addition, some stalls sell specialities from all over the world.
Our recommendations: The chorizo roll and tapas at Brindisa. The ciabatta, tarts and blueberry buns at the Flour Station. Seafood at Wright Brothers Oyster & Porter House. And for dessert? Lemon cheesecake with raspberry ripple from Greedy Goat.
Address: Borough Market, 8 Southwark Street, London SE1 1TL.
Full market open Wednesday to Saturday; and on Mondays and Tuesdays, vegetables, fruit and hot food are available. Operating hours are 10:00 am till 5:00 pm, except on Fridays when they are open till 6:00 pm.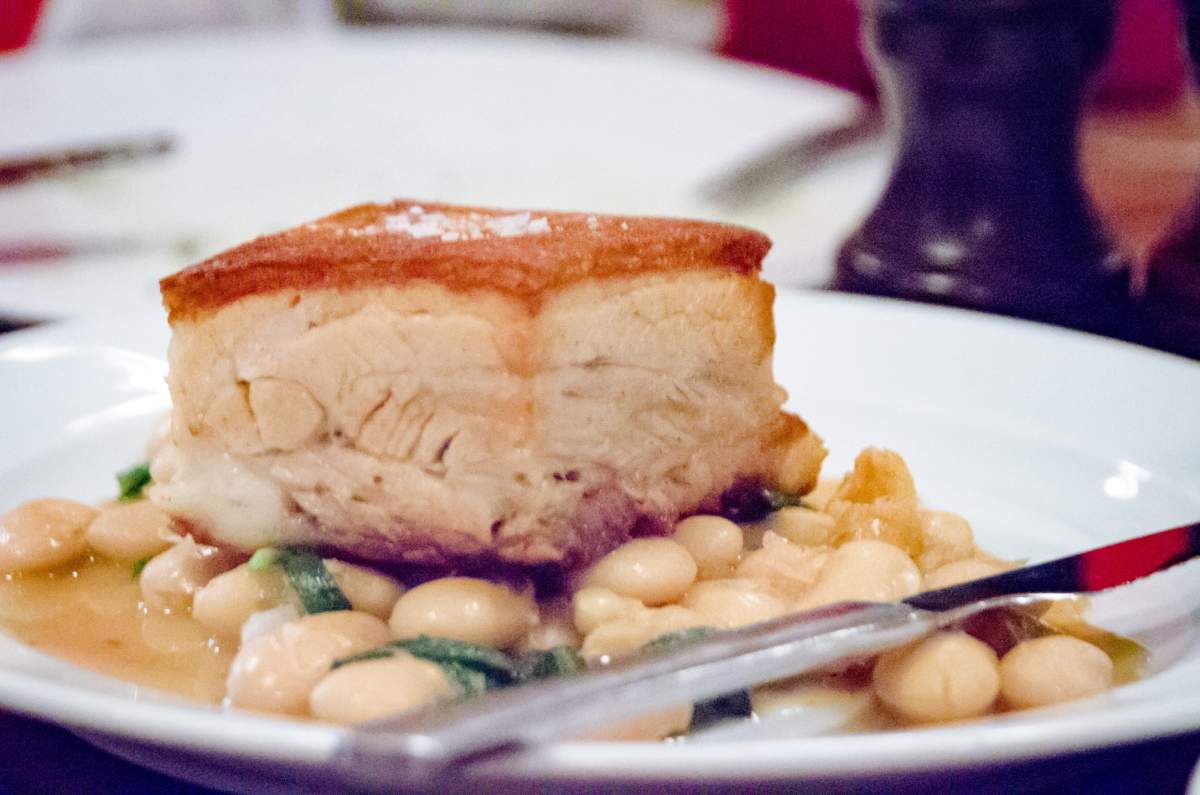 St. John Bread and Wine, To Witness the Rebirth of English Food
Founded by acclaimed chef Fergus Henderson, proponent of nose-to-tail eating. Henderson believes that every part of a pig can contribute to delicious dishes. Anthony Bourdain is a huge fan of Henderson, and makes it a point to eat at St. John whenever he visits London. He particularly loves the roasted bone marrow.
The menu at St John Bread & Wine constantly changes, but Chef Henderson has a few specialities that are staples on his menus, like the braised and roasted pork belly or the blood pudding with a runny egg on top. We've also heard great things about the crispy pig's cheek, dandelion & aioli and the whole roasted suckling pig. If still have room for dessert, St John's makes a mean chocolate and salted caramel tart.
Address: 94-96 St. John Bread and Wine, Commercial Street, London, E1 6LZ.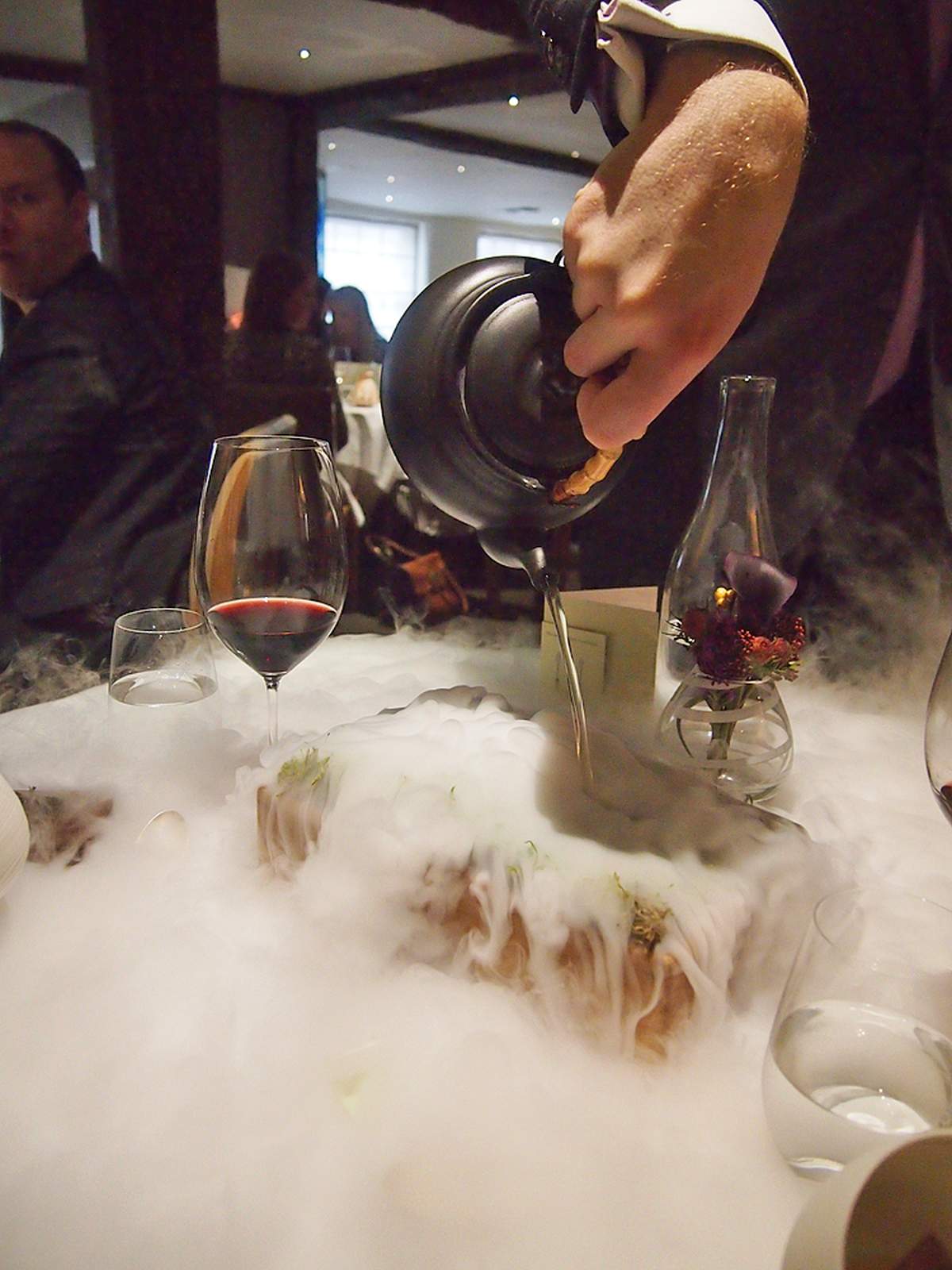 The Fat Duck, For Some Fancy Food
The Fat Duck, operated by celebrity chef Heston Blumenthal, is known for culinary innovations and amazing molecular gastronomy. The fourteen-course tasting menu is legendary. At one point, The Fat Duck was ranked number one on the list of The World's 50 Best Restaurants.
The restaurant is known for its Alice in Wonderland inspired « mock turtle soup » and « mad hatter tea ».
One of their classic specialities is called « sound of the sea ». It's a dish of sashimi served with a big conch shell and headphones with a recording of waves crashing and children laughing. How playful is that?
Note that the Fat Duck isn't in London itself, but rather in Bray, a short drive away from the city.
Address: The Fat Duck, High Street, Bray, England, SL6 2AQ.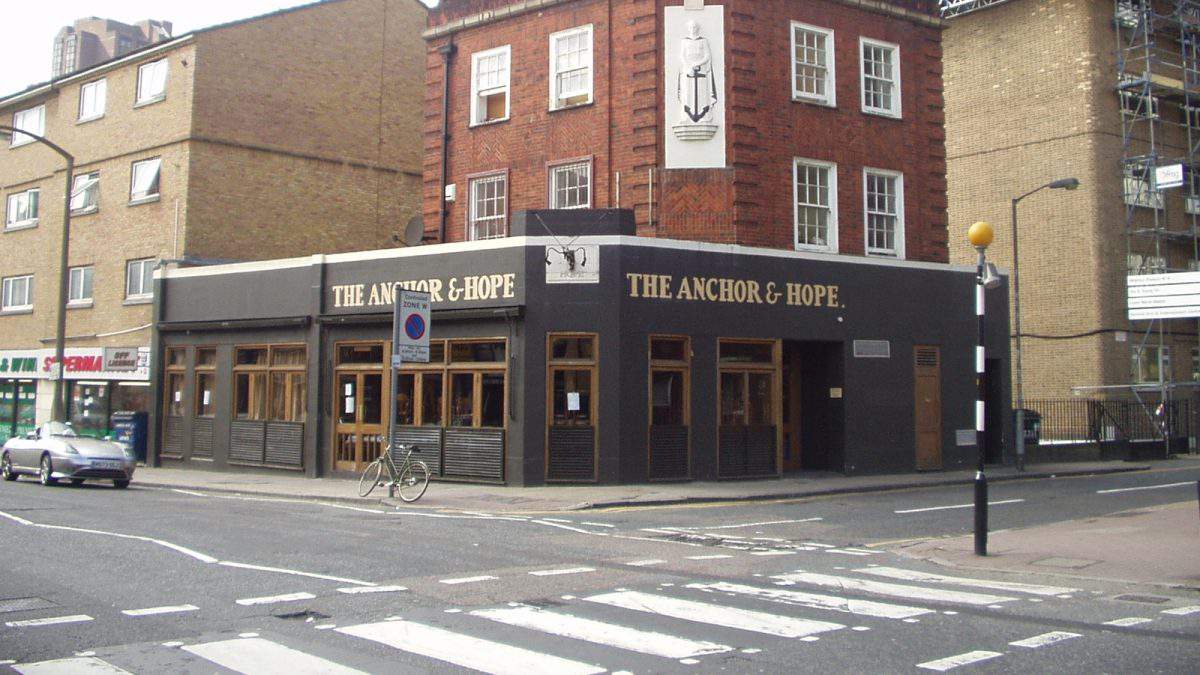 Anchor and Hope, Modern Pub Grub
Anchor and Hope is a modern gastro pub. The restaurant has a pub area adjacent to a dining room where you'll see the daily specials written on a blackboard. The food is seasonal, with a focus on all things meat. Additionally, a lot of the entrees are for sharing, like their slow-roasted stuffed duck, and their cassoulet with goose, pork belly and Toulouse sausage. The prices are very reasonable. Our one caveat is that it may be hard to get a table as it's quite the local favourite!
Address: Anchor & Hope, 36 The Cut, London, SE1 8LP.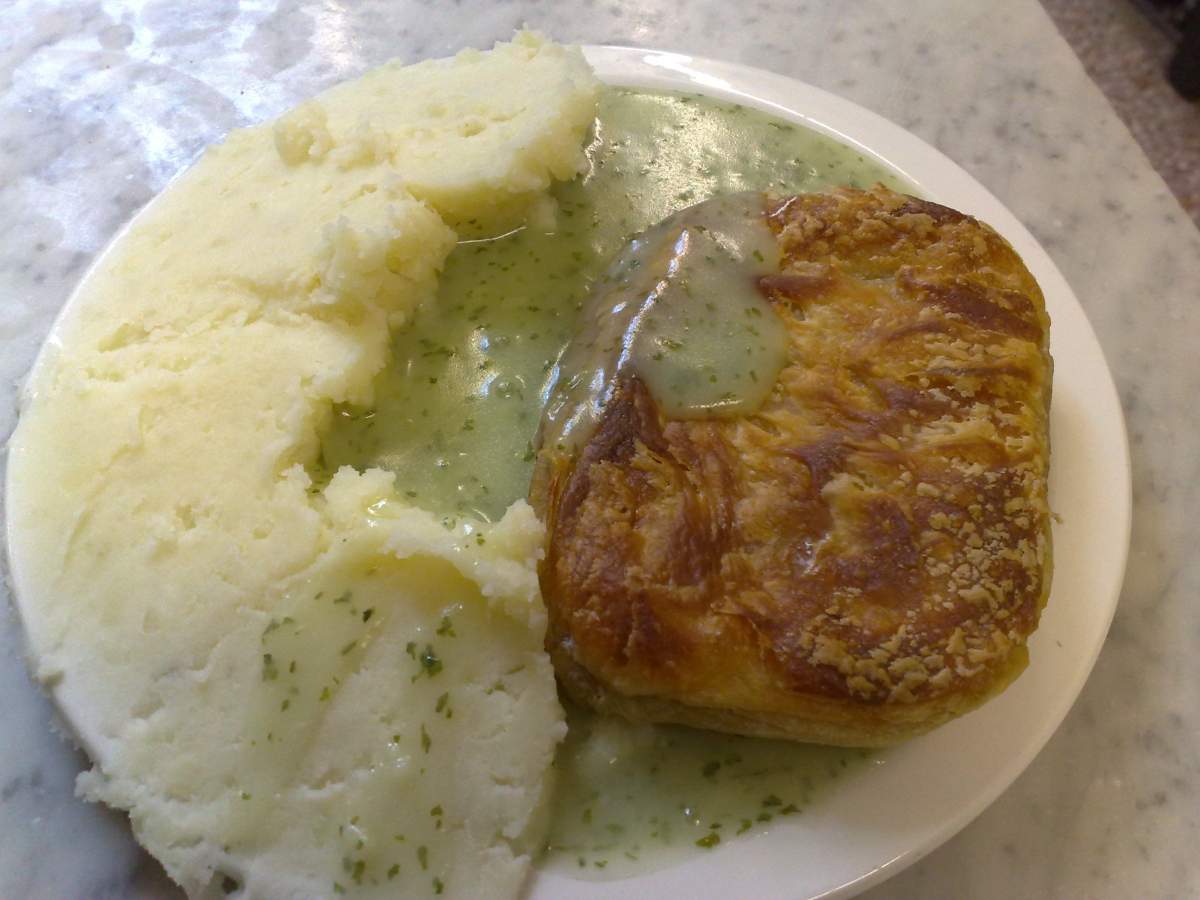 Cockney's Pie and Mash, For A Bit Of History
Pie and mash is a traditional working class meal in London and it somewhat contributed to the bad reputation of English food. Yet today its nostalgia factor has helped it make a comeback. In the past, it was seen as a cheap and filling meal. It's composed of an individual minced beef pie served with mashed potatoes and sauce or gravy.
Both locals and tourists love Cockney's Pie and Mash. But one of the best parts of dining at Cockney's Pie and Mash is that it's right beside Portobello Market, a street market open on Saturdays only where you can easily spend a whole afternoon. It's the perfect place to have lunch before heading to the market!
Address: Cockney's Pie and Mash, 314 Portobello Road, North Kensington London, W10 5RU.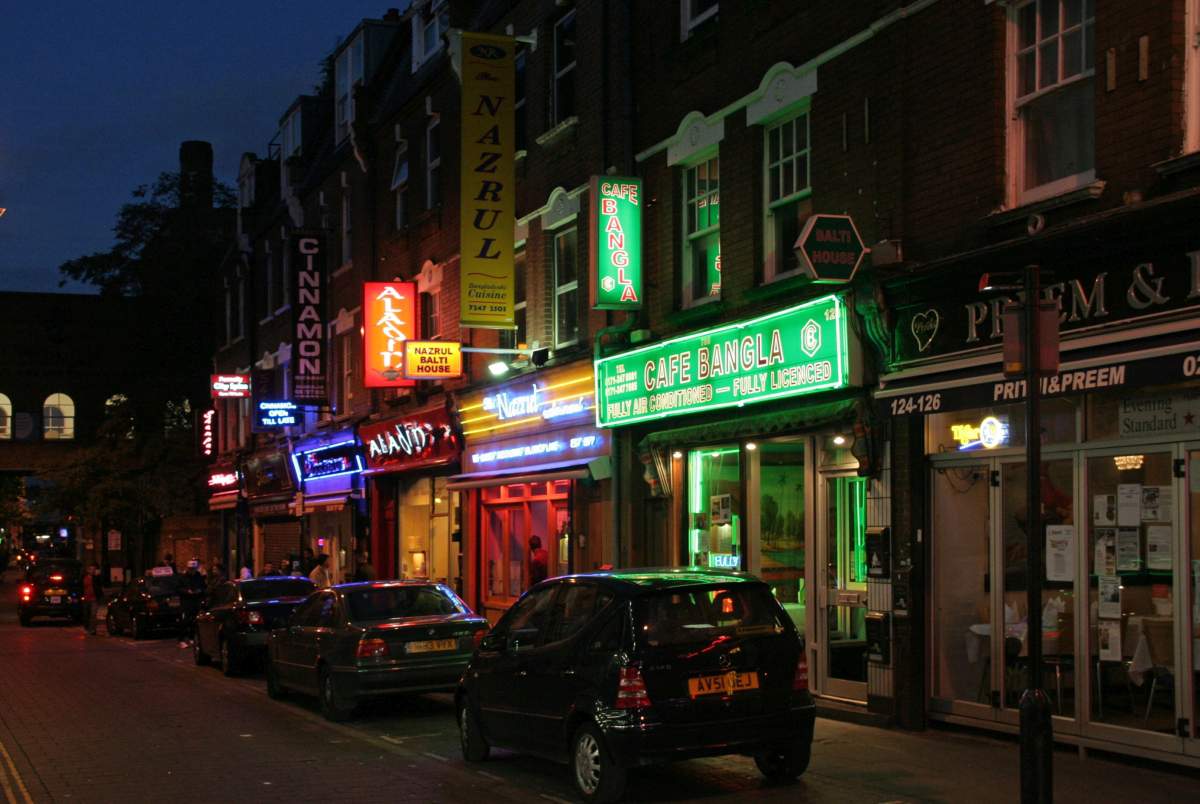 A Great Curry at Cinnamon
Cinnamon is affectionately regarded as one of the best curry houses on Brick Lane. This is high praise indeed, as Brick Lane is home to one of the biggest Indian and Bangladeshi communities in London. A wave of immigrants from India and Bangladesh came to England to work in the 1970's and settled there. Today, Brick Lane is "hipsterized" and gentrified, yet some of the staples have survived.
Cinnamon is constantly getting rave reviews for the flavorful food, warm atmosphere and excellent service. Pro tip : aside from the curries, the grilled meats are also excellent. And try the Lamb Royale served with coconut cream and mango. Superb!
Address: Cinnamon, 134 Brick Lane, London E1 6RL.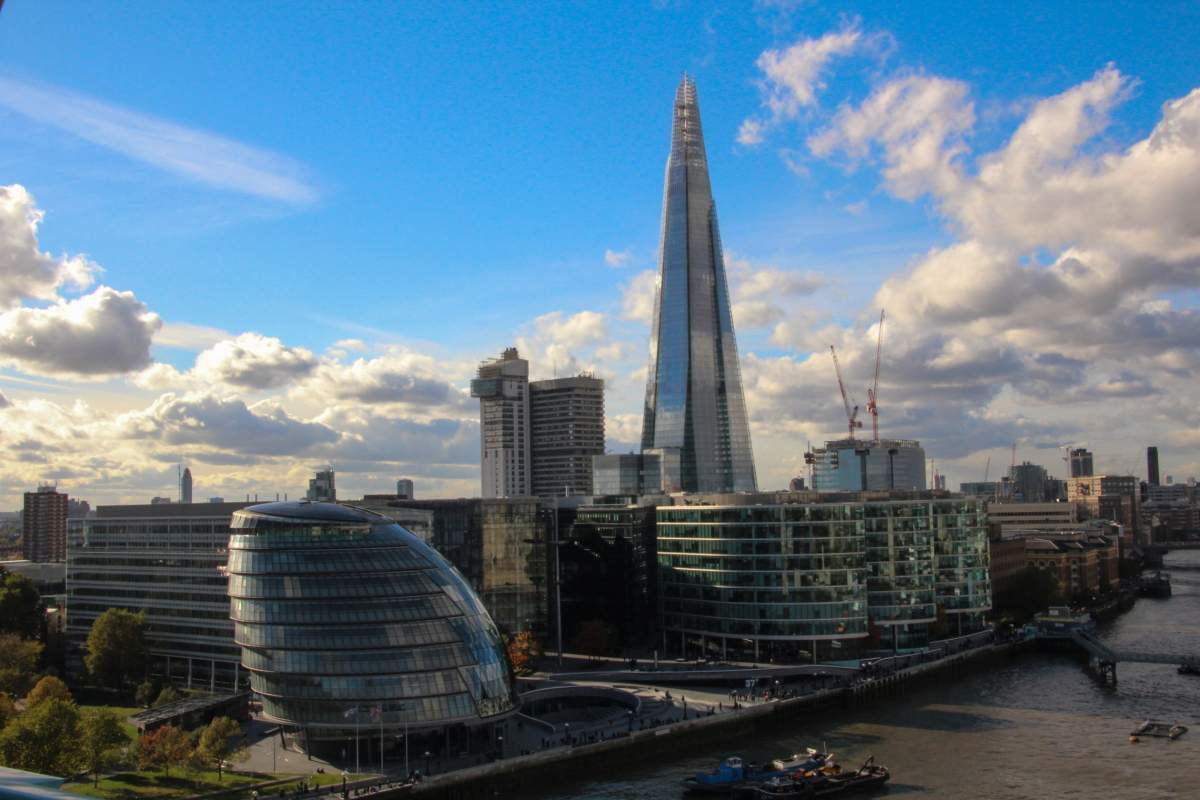 High tea in London… at the Shard
Of course, The Shard is a very important building for London: from the 72nd floor, you can enjoy a 40-mile view of the city. There are deck chairs scattered around a garden planted at the top of the skyscraper, in case you want to relax and enjoy the view. But on your way down, you can stop on the 32nd floor, where the restaurant called Oblix serves afternoon tea. There are Fortnum and Mason classic tea, salmon, cucumber and coronation chicken sandwiches. And you can choose to have a champagne tea, at an additional cost, of course.
Address: Oblix at The Shard, 32 London Bridge Street, London SE1 9SG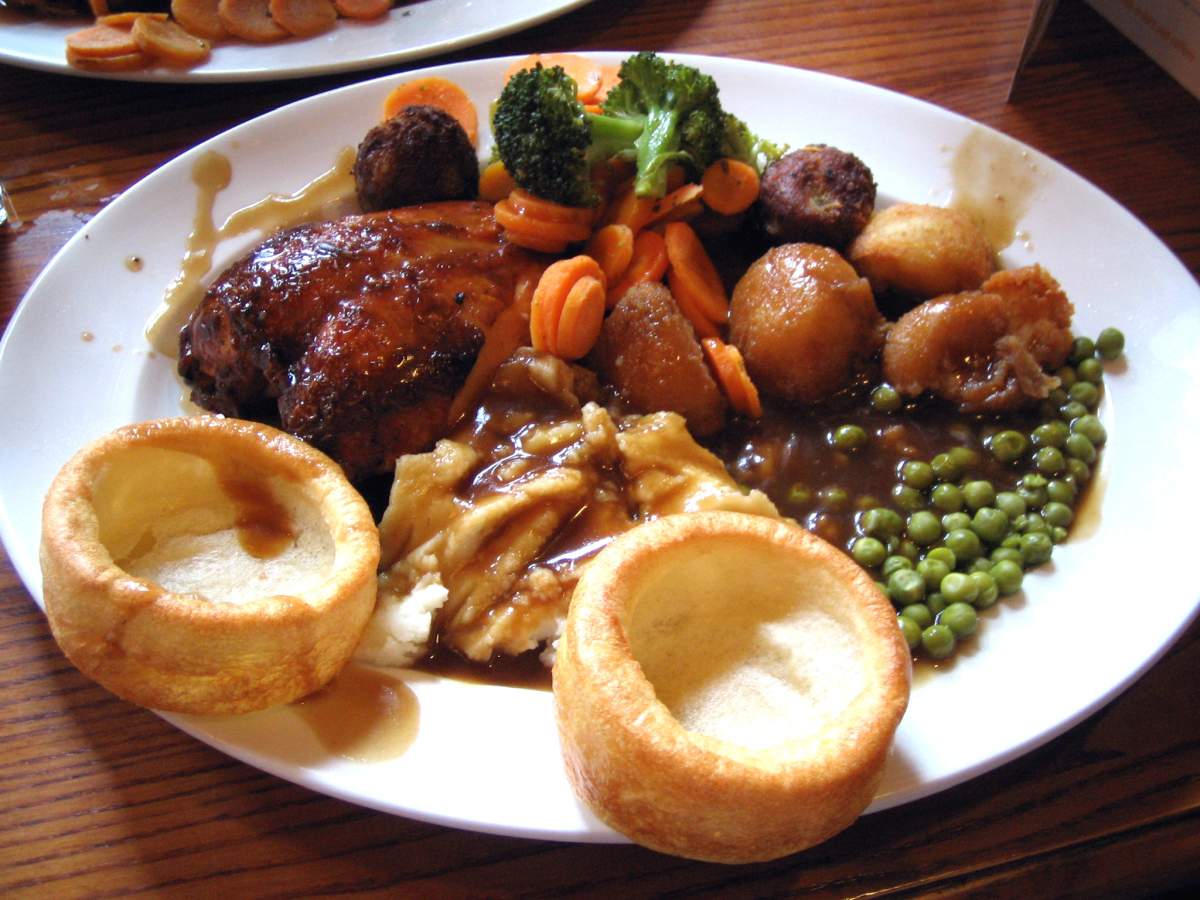 The Great English Sunday Roast at the Great English Pub: The Old Queens Head
What could be more traditionally British than a Sunday roast? The Old Queens Head serves up home-style, beautifully cooked carved roasts every Sunday. You have a choice of beef, chicken or lamb, roasted potatoes, different vegetables and a Yorkshire pudding.  And then an Oreo ice cream sandwich, if you still have room!
Address: The Old Queens Head, 44 Essex Rd, London N1 8LN.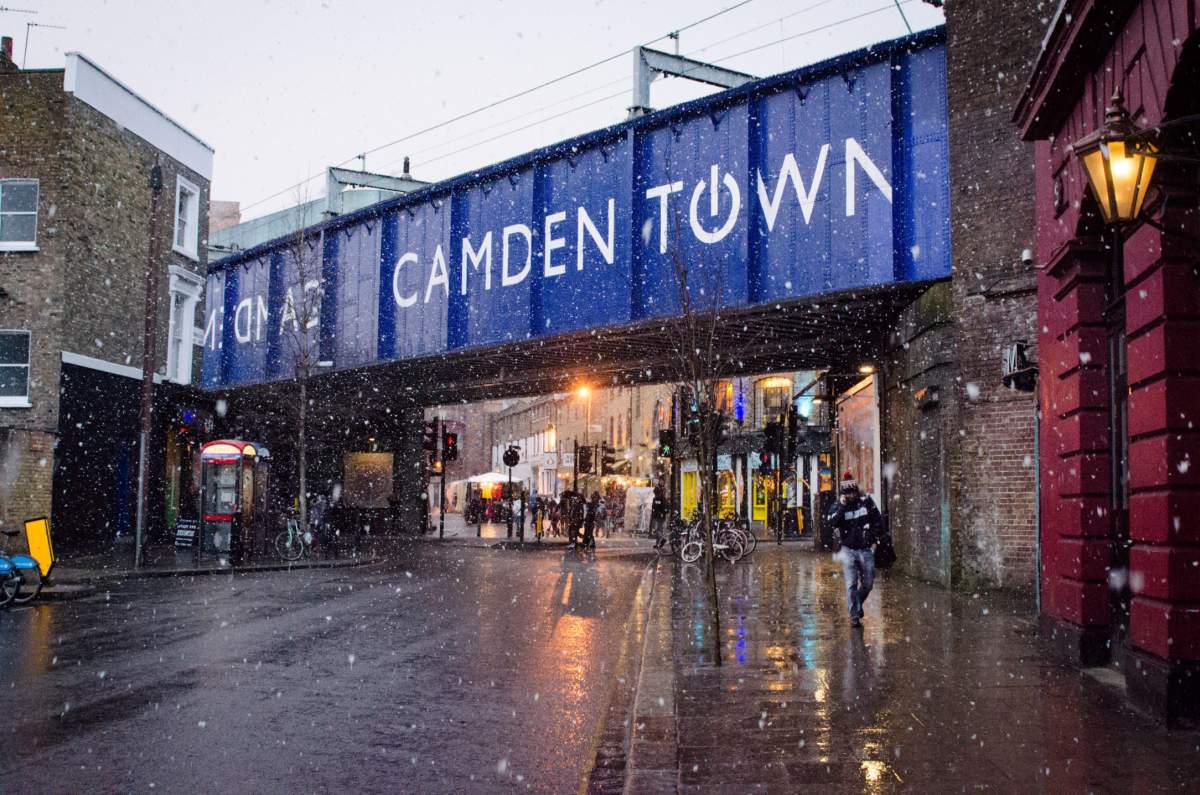 Fly to London to discover the English capital's food scene.
The comments and contributions expressed are assumed only by the author. The recommendations, intentions or opinions expressed are not necessarily those of Transat AT Inc. or its affiliates. See terms of use of the Air Transat website.