Pastel de nata (or Pastéis de nata when plural) is the egg tart that you'll find served all over Lisbon. The original, and many people say best, version is found at the Pastéis de Belém bakery. Befitting their trailblazing status, their version is trademarked and officially called a "Pastéis de Belém".
Marie-Eve, a Transat Flight Attendant and our guide to a series of unforgettable Lisbon experiences, considers this something every visitor to the city needs to try, not just for the fresh-out-of-the-oven taste but for the bakery's beautifully-tiled décor.
An Ancient Secret Recipe
The pastry's history is intertwined with the Belém neighbourhood in which it originated. Monks from the nearby Jerónimos Monastery originally sold the treat at a local sugar refinery before, in 1837, they began to be produced at Pastéis de Belém using that same recipe that is still used today.
"The recipe is locked in the place we call the secret room", says Tiago Salgado, a waiter at Pastéis de Belém. "Besides the boss, only the three master chefs know it."
Whatever it is that goes into the mix, it works: Salgado says that they now make and sell over 20,000 pastries every day.
Pastéis de Belém also sells a lot of Bacalhau, a savoury codfish filled croquette, and during the Christmas season, a traditional, fruit-filled delight called the King Cake. But everyone, including a perplexing number of women in formal gowns, is there for the pastéis.
A Perfect Marriage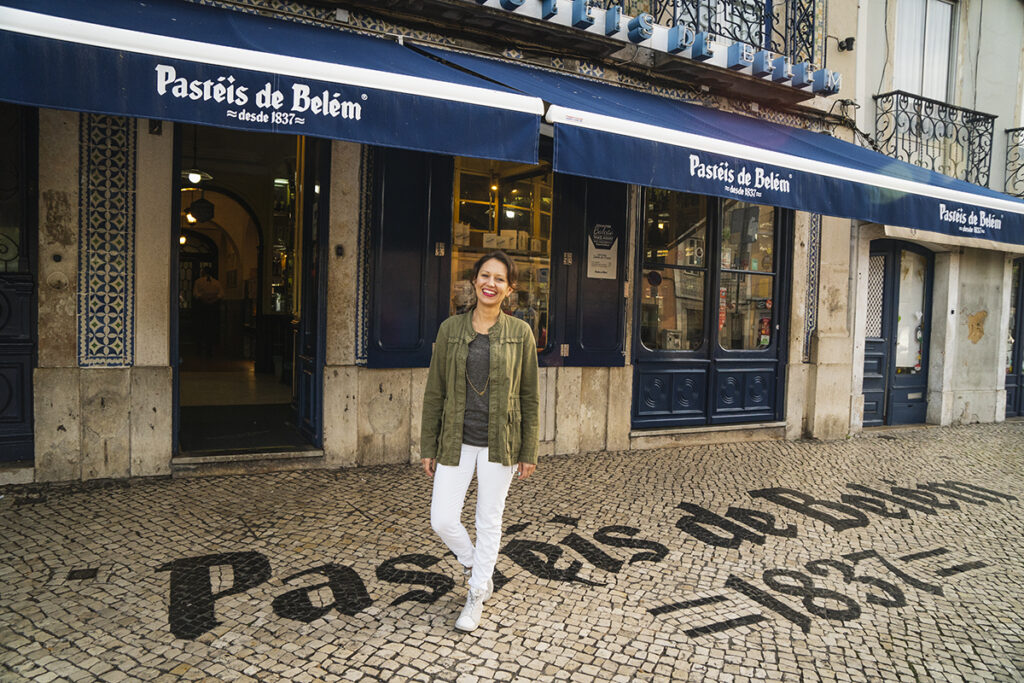 "We have a Portuguese expression", says Salgado with a laugh "that means basically the bride that eats the pastry never takes off the ring. So people come here to take pictures of the brides in their wedding dresses."
The waterfront neighbourhood of Belém contains some of Lisbon's most compelling landmarks: Jerónimos Monastery and the Belém Tower, both UNESCO World Heritage Sites, are prime examples of the ornate and intricate Manueline style of architecture and a compelling reason to stay in the area. But if you're more focused on pastries, you need to go up to the Barrio Alto area of town to check out Manteigaria, another bakery that makes pastéis de nata that are routinely recognized as some of the city's best.
Other great places for pastéis de nata in Lisbon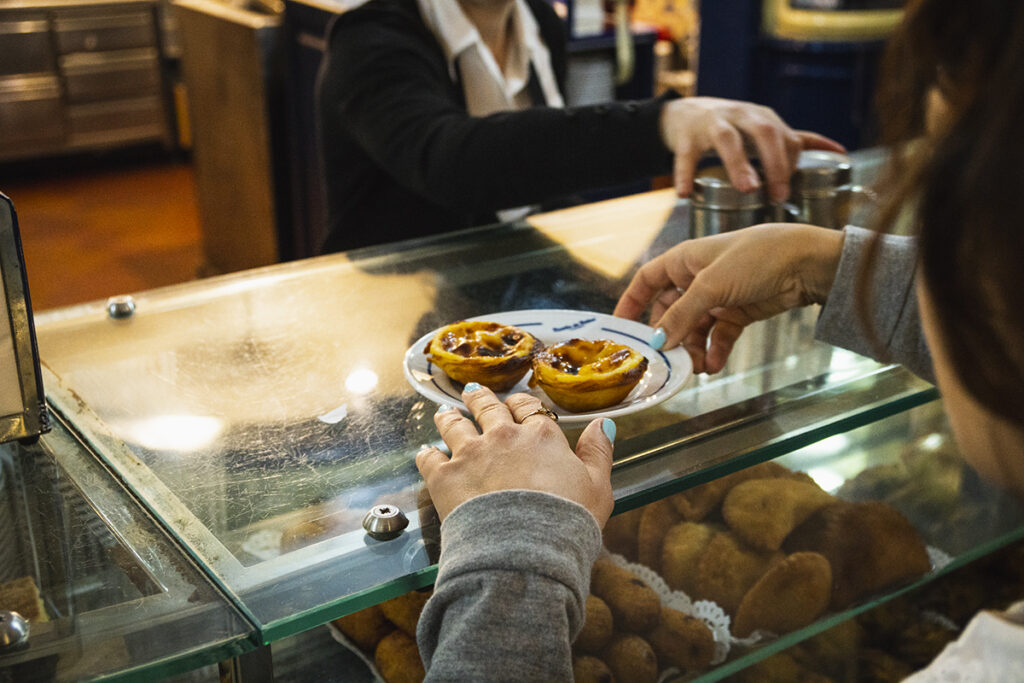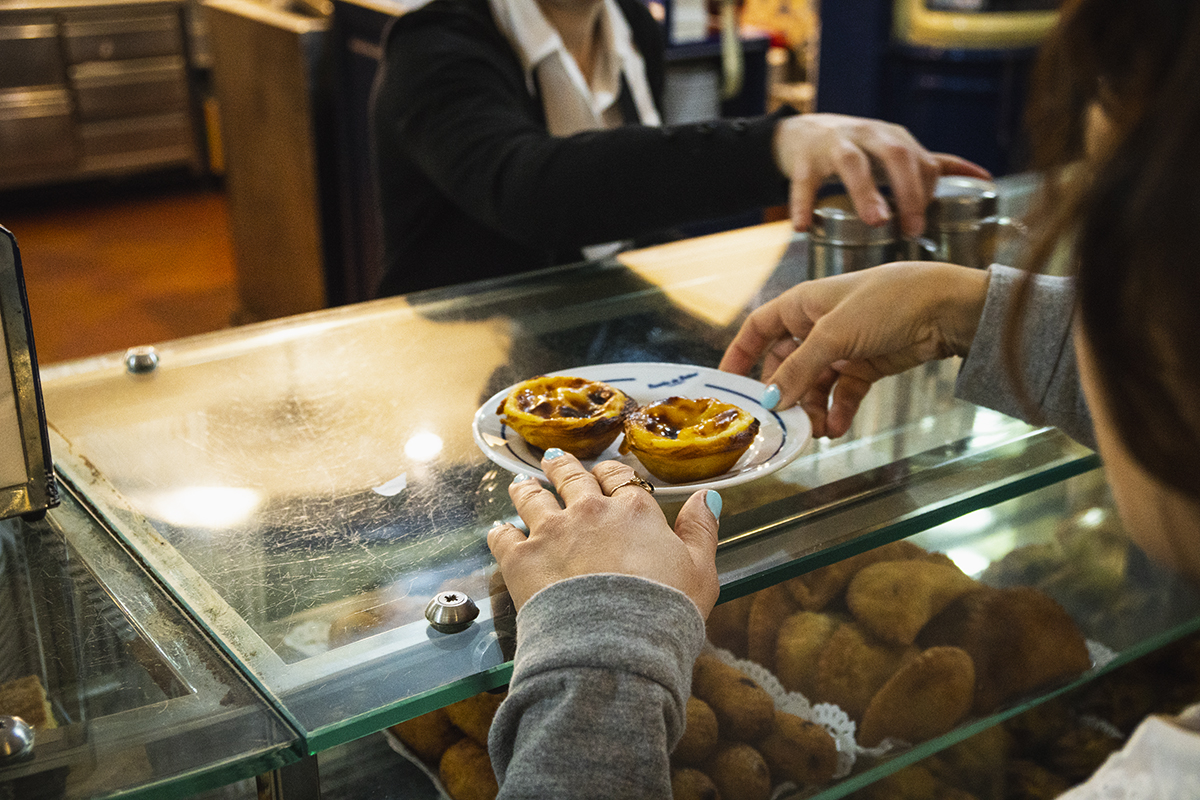 hile Lisbon's iconic pastry is served all over the world, there's nowhere else with almost 200 years perfecting their recipe. And considering that they're best consumed fresh out of the oven, this is clearly something you need to come to Lisbon to experience in one of these places:
Pasteis de Belém
Manteigaria
Jerónimos Monastery
Belém Tower