Porto Venere, the Artists' Muse
Byron, the famous poet, was known among the locals for swimming from Porto Venere to Lerici to visit his other poet friend Shelley. This is an interesting tidbit for sure, but not one of the most compelling reasons to visit Porto Venere.
Porto Venere is often bundled in with the Cinque Terre like a second class citizen in any guidebook, however, I think this beautiful town deserves to be recognized separately from the Cinque Terre, and not to be overshadowed by its more famous neighbours.
With its stunning sea views, quaint, narrow streets, and majestic church perched just on the cliffside, it is easy to see why so many famous poets loved Porto Venere so much. It inspires awe and beauty. It renders you speechless and unblocks creative obstructions. Porto Venere is a muse for desolate artists everywhere.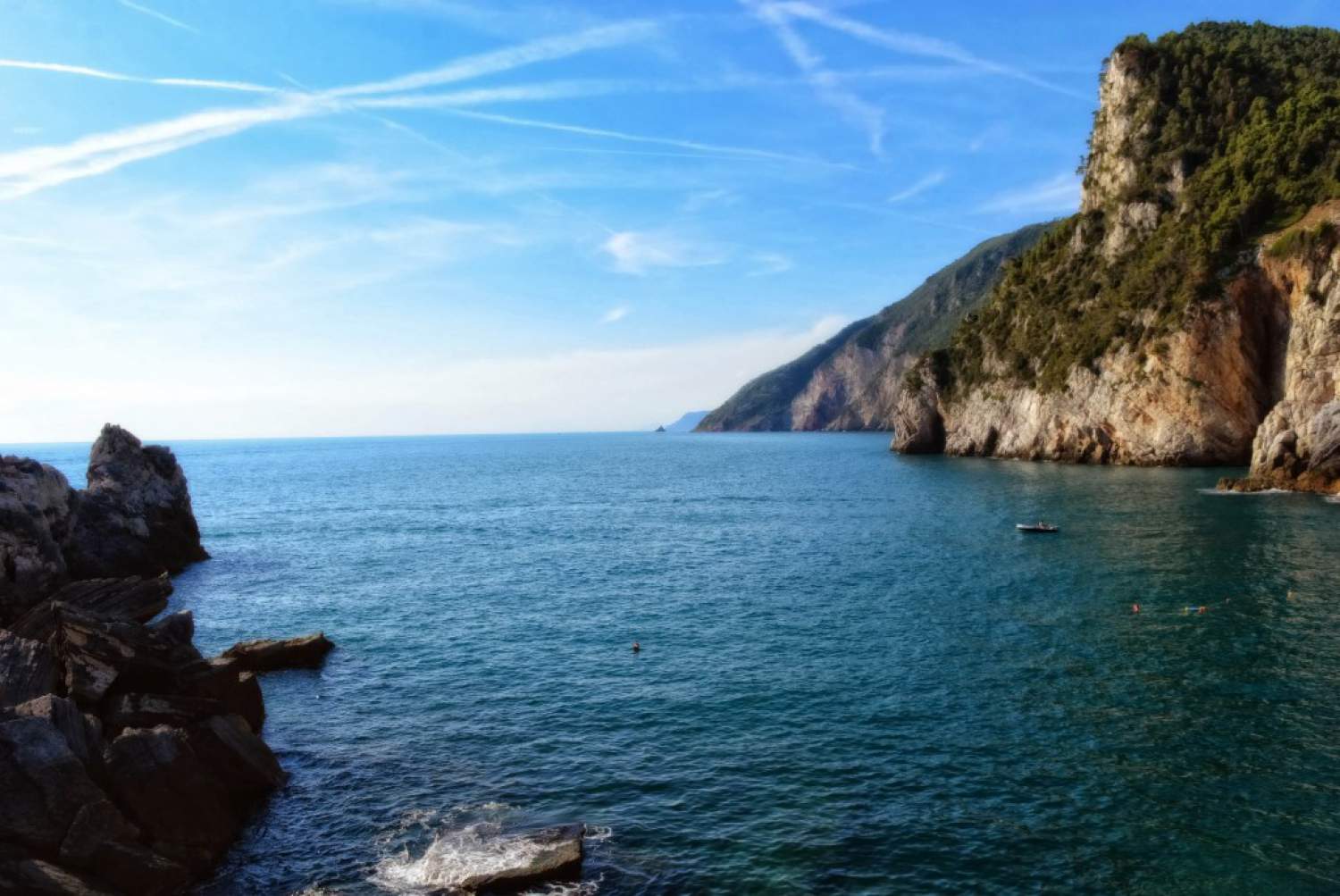 Aside from my own verbose romanticism regarding Porto Venere, I can share with you the more practical and salient reasons for visiting.
It might not seem like a big deal, but Porto Venere is accessible by car. You might not immediately realize how useful this can be until you find yourself trying to rush to catch a train in La Spezia to the Cinque Terre only to be met with terrible waits (or worse, cancellations), and then to be held hostage by the train schedules at each of the Cinque Terre (delays are normal in the summer) along with the other thousands of tourists who will be frequenting the Five Earths.
Porto Venere, on the other hand, has ample (and affordable) parking, a decent bus schedule, and because it is not as well known, there are fewer tourists in white calf socks and sandals milling around getting in the requisite photos on their whirlwind trip around Italy.
Enjoy a Delicious Dinner on the Island of Palmaria
If you're really in the mood for treating yourself (and then I must ask, are you ever not in the mood for treating yourself?), you absolutely need to book dinner at one of the restaurants on the island of Palmaria. I can personally vouch for the food at the Locanda Lorena, but what will really get you is the view and the experience as a whole. Palmaria is a small island just off the coast of Porto Venere and the restaurants on Palmaria will send over their boats to pick you up and bring you over for an amazing meal. If you get seasick easily you needn't worry, the ride only lasts about five minutes and won't break the sound barrier. Take my advice and be sure to book a table for after the sun sets. Porto Venere boasts unrivalled sea views from many different vantage points, but the view from Palmaria will be wasted if you see Porto Venere during the day.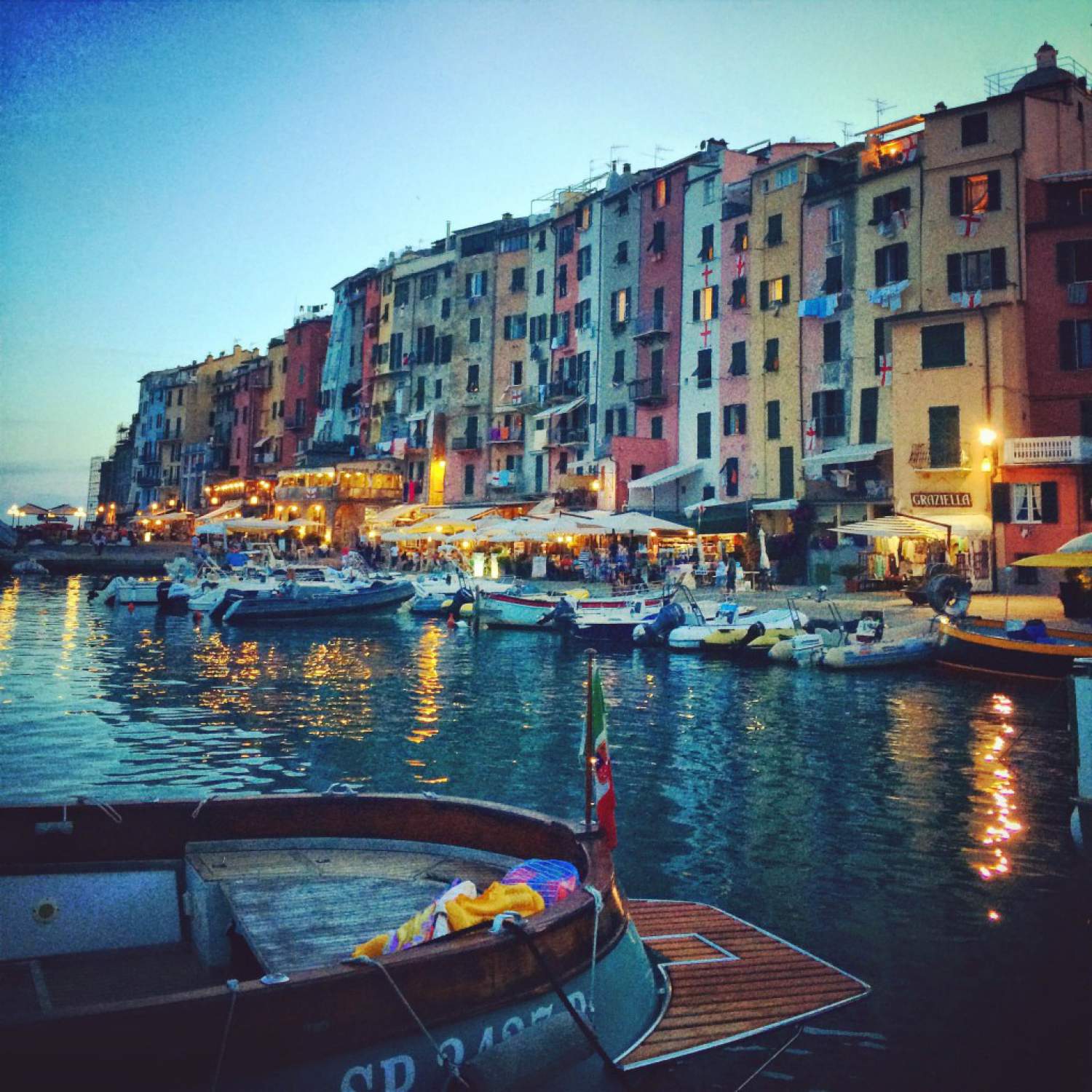 When Porto Venere is all lit up at night, with strings of lightbulbs along the harbour, lively music filtering over from the restaurants along the passeggiata, and the bold silhouette of the Gothic Church of Saint Peter raises proud and defiant against an open sky, you too might feel the urge to throw yourself in the sea and make your way across the harbour back to the shore.
Plan your trip to Italy with Air Transat and discover this beautiful region. 
The comments and contributions expressed are assumed only by the author. The recommendations, intentions or opinions expressed are not necessarily those of Transat AT Inc. or its affiliates. See terms of use of the Air Transat website.
#TRANSATEXPATEXPERT