One of Mexico's most enchanting coastal destinations, Puerto Vallarta entices with its exotic flavors, tireless party vibes, palm-fringed beaches and traditional culture peeking out round every bend. Here, we share some of the best-kept and best-known secrets of Puerto Vallarta for the foodie, night owl, beach bum and culture lover.
Foodie: where to eat in Puerto Vallarta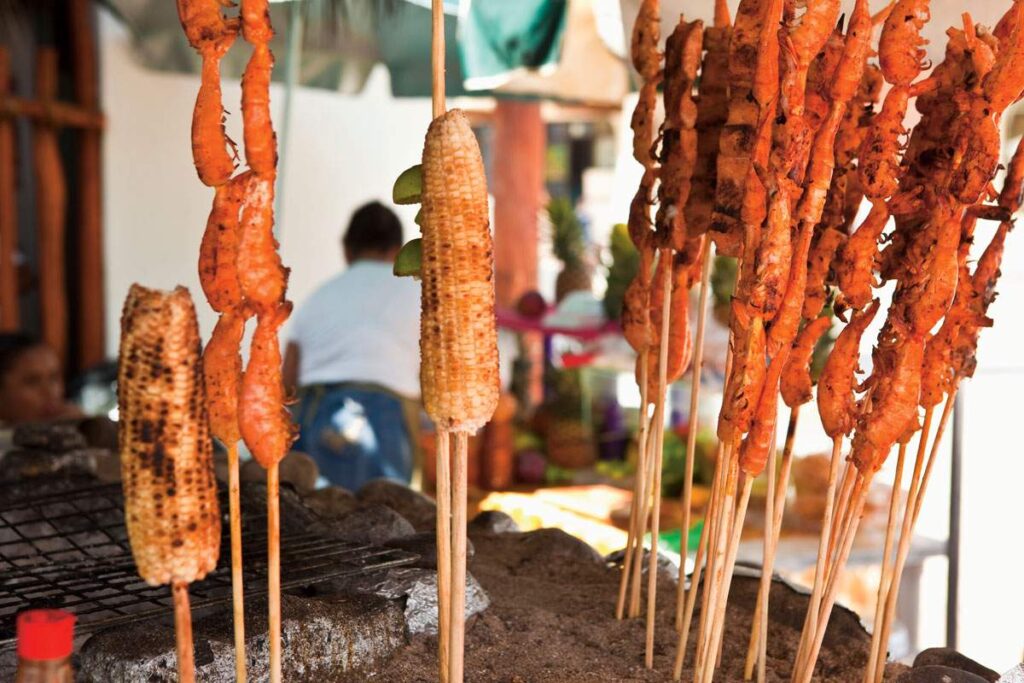 If you're looking for vibrant vibes, maybe skip the Señor Frog's and follow the scent of salty air to the beachside Cuates y Cuetes. This charming restaurant by the bustling Los Muertos Pier (yes, those are dried corn husks dangling from its thatched roof) beckons with its fresh seafood and authentic local cuisine. Take a spicy bite out of its Mexican sampler—think tacos, beans, guacamole and enchiladas. And soak up a spectacular golden sunset while soaking up a spectacular margarita at happy hour.
For a chic night on the town, head to the elegant Café des Artistes and feast on creative French cuisine infused with Mexican flavors. Order the adobado (broiled octopus)… First, practice saying adobado. Then order the adobado. Or, if you can't decide, sample a bit of everything with the tasting menu.
For grub to go, take a tasty stroll along the Malecon, the popular seaside boardwalk, a veritable open-air buffet of mouth watering street food. Try the pescado embarazado (lime-marinated fish) or shrimp grilled over hot coals and served with Salsa Huichol.
Night owl: where to go out in Puerto Vallarta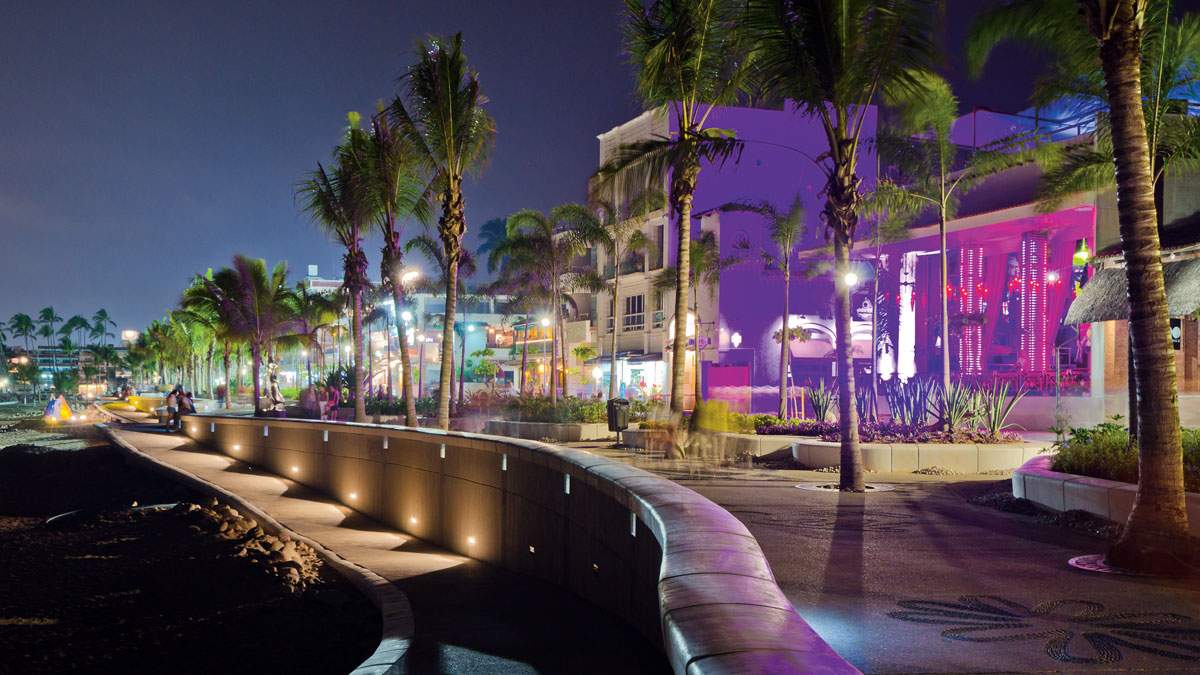 The Malecon throbs with an indefatigable fiesta vibe. Party "where the wild things are" at Zoo Bar, which appears to throw an inordinate number of rowdy foam parties. If you prefer to stay dry and soapless, walk a few steps to the quirky La Vaquita. The first sign that this is not your typical club is probably the giant cow that hangs above the entrance. More cow motif inside, as you nurse drinks served in giant cow-print jugs and bust wicked mooooves (get it?) 'til… well, 'til the cows come home.
Bring the sizzle of Havana to Puerto Vallarta at La Bodeguita del Medio. Sway to the sultry strains of salsa from the Cuban house band while sipping on its signature drink, what else, the mojito!
Gay bars and clubs are aplenty in LGBTQ-friendly Puerto Vallarta. "Dance, drink and play… the cowboy way" at Paco's Ranch in Old Vallarta. Saddle up for a night of outrageous drag shows, wild antics and glitter. Lots of glitter. Then mosey on down to CC Slaughters a few steps away, a favorite haunt of tourists and locals alike. Expect renowned DJs, a martini lounge and nightly feature cocktails—did anyone order a Beergarita?
Culture: the best attractions in Puerto Vallarta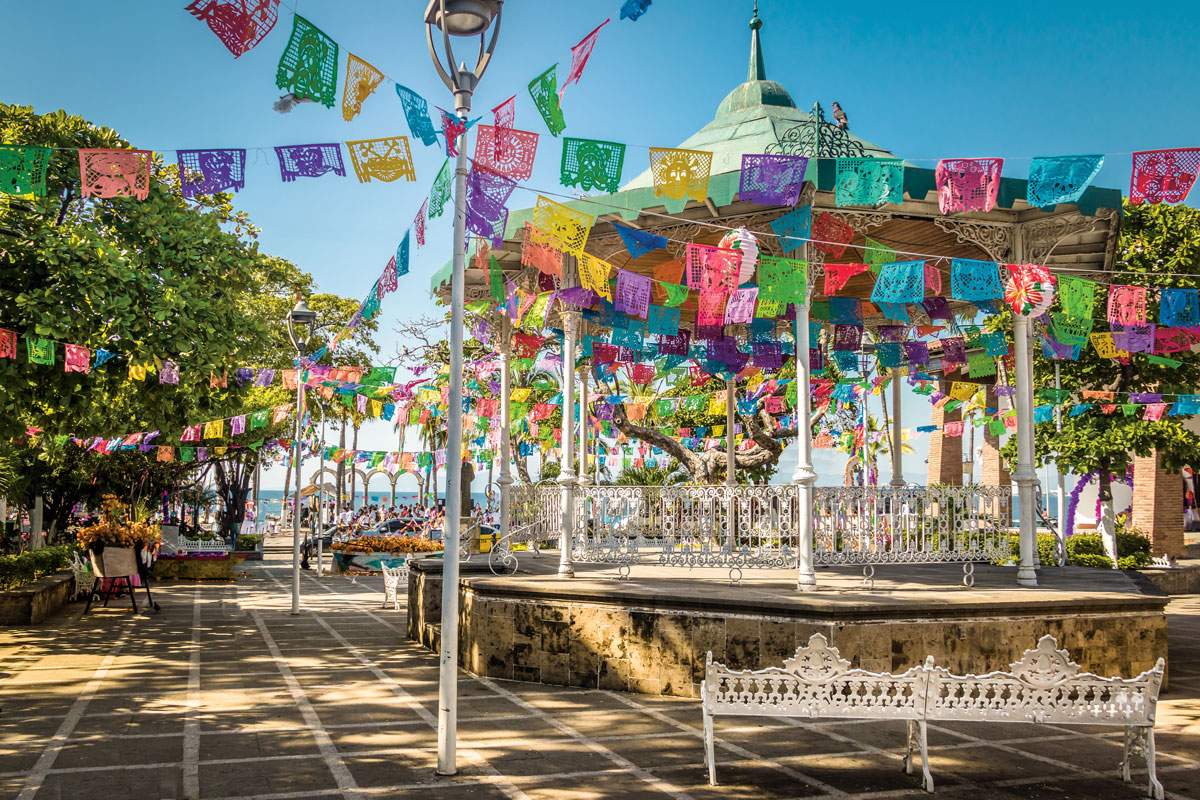 Follow the cobbled-brick road to Old Vallarta and its captivating collection of colonial architecture and charming shops selling Mexican arts and crafts. In the Romantic Zone of Old Vallarta, meet the owners of Lucy's CuCu Cabaña, who travel all over Mexico hunting for unique folk art for their shop. Pick up Oaxacan textiles at Ponciana, traditional masks at Galeria Olinala, and locally crafted tequila glasses at Mundo de Cristal.
Every Wednesday evening until May, embark on the popular ArtWalk, a self-guided walking tour of 12 galleries in the Historic Centre, exhibiting paintings, sculptures, fine ceramics and jewelry from national and international artists. Some galleries host cocktail receptions, so you can wax eloquent about the evolution of Mexican art over a glass of wine.
The Church of Our Lady of Guadalupe isn't exactly a secret, but it's so iconically Mexican, it's a must-see. Nestled in the heart of Puerto Vallarta, this beautiful red-brick cathedral whose crown dominates the skyline hosts traditional festivities. This is where throngs of mariachi bands converge to serenade Cecilia, the patron saint of music. And in December, it's where a flurry of Aztec dancers, colorful floats and folk artists descends to celebrate the Virgin of Guadalupe, Mexico's patron saint.
Beach bum: best beaches in Puerto Vallarta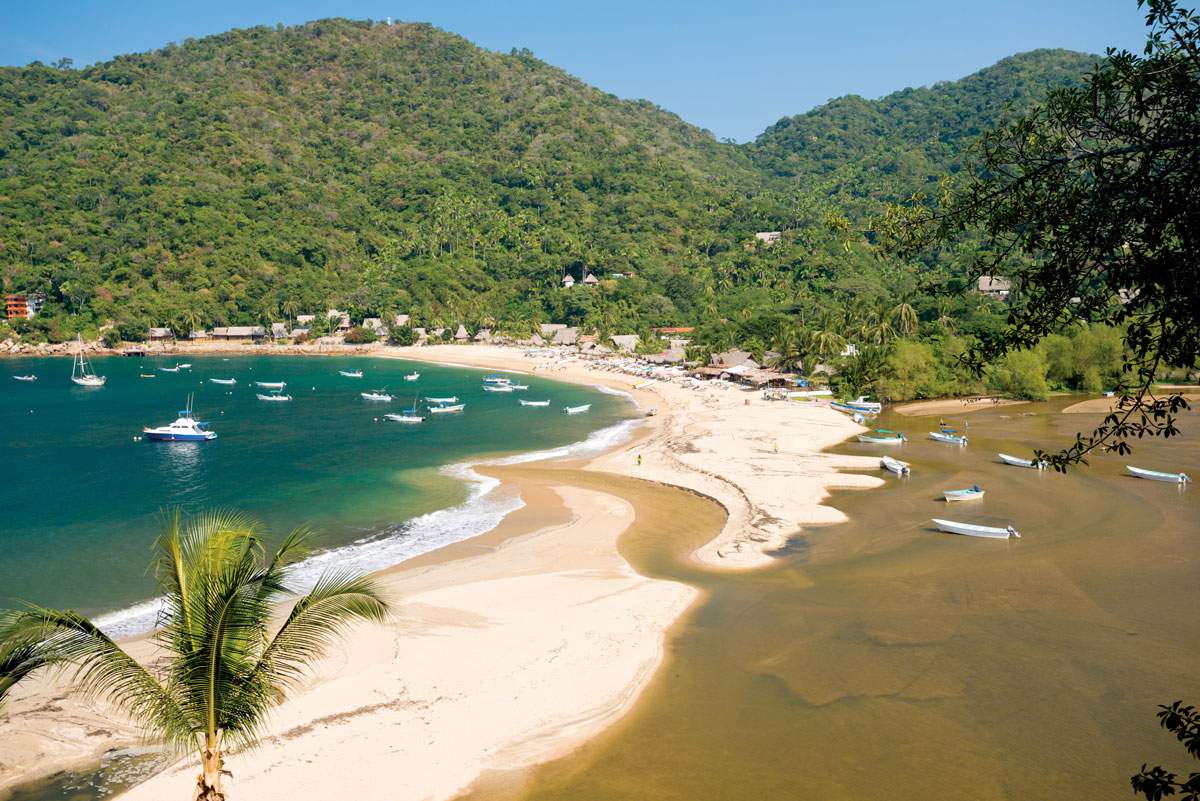 There's a dizzying amount of dazzling beaches between Riviera Nayarit and Old Vallarta. But why not venture a little farther? About an hour northwest, discover the less touristy El Anclote in Punta Mita. A pristine beach whose beauty could launch a thousand postcards, the water here is bluer, the sand is softer and whiter, and the waves are long and slow for novice surfers to dip their toes in.
Looking for gnarlier waves? Answer the siren call of the churning sea in Sayulita, about an hour north. Enter a time warp to the '60s in this sleepy little beach town with a hippy vibe and cute little handicraft shops, where you'll see locals either strolling the colorful streets with surfboards on their backs or chasing the perfect wave in the ocean.
Stray off the beaten path, way off, to Yelapa about three hours south. Travel by motorboat or panga (water taxi) to this small, quiet cove, where life dawdles at a snail's pace. Between lazing on the golden sands and lazing in the turquoise waters, indulge in a slice of the best banana cream pie from the delightful "pie lady" vendors plying these shores, balancing their baked goods on their heads.