Sprawled across a parking lot are dozens, maybe hundreds, of tables, each sprinkled with vintage treasures and past possessions of their owners. Most Saturdays and Sundays, towns around Paris host vide-greniers, which translates to the lovely expression "empty attic."
A vide-grenier is a knot of the old and the now useless, its customers made up of treasure-hunting antiquers, local families in search of an easy day out, and in our case, Canadian tourists looking for a day trip from Paris. It's old copies of video games and vintage clothing, lawn mowers and handmade ceramics. It's every object ever made, and it's all for sale!
Shopping outside of Paris, for other people's stuff, is something of a paradox for tourists: most go to Paris to shop in Paris, but missing the community sales in the outlying areas would be a huge loss. Day trips from Paris are so easy to plan. There's a tradition and rhythm to an outdoor French sale that residents adore and tourists miss. Don't be that tourist!
Vide-Greniers versus Brocantes
There are two main types of weekend sales in small French towns: the vide-greniers, which tend to be a bit chaotic, have lower-quality items, and much lower prices; and brocantes, which are considerably better-organized and sell high-quality antiques with accompanying high prices. But where to start?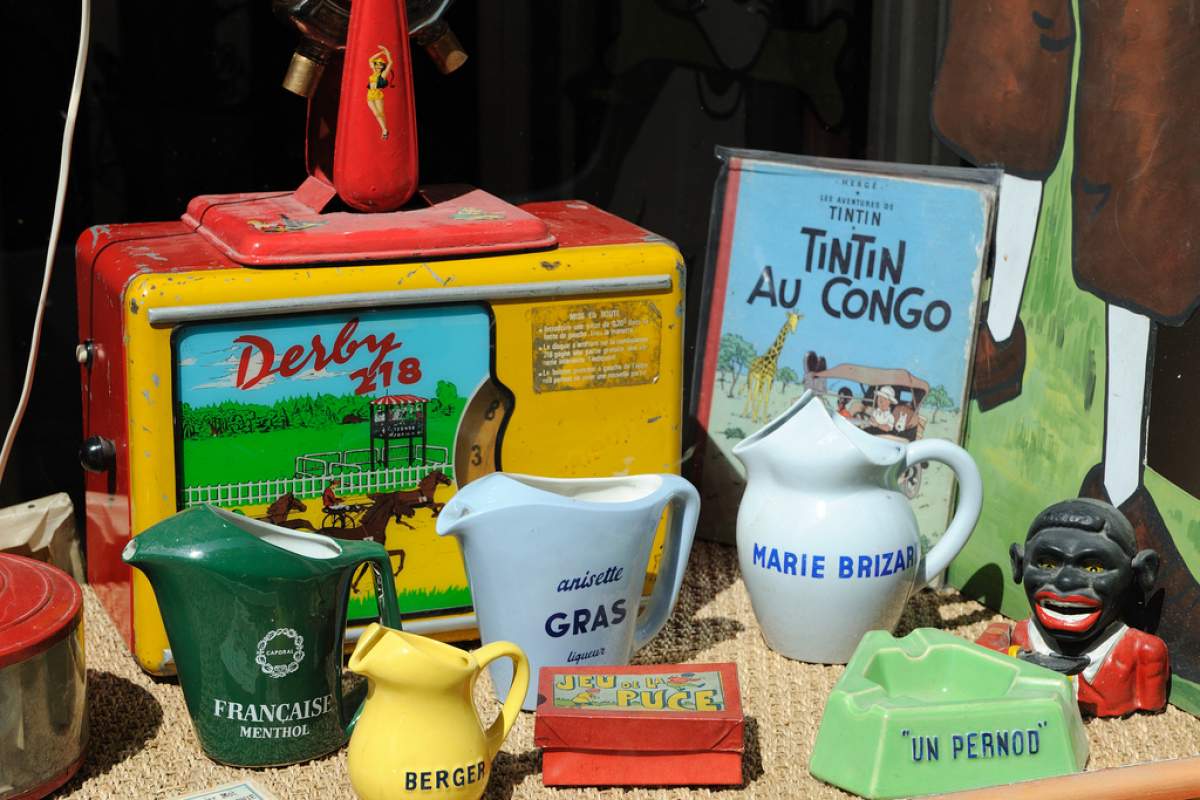 Brocabrac.fr has a comprehensive listing of every outdoor sale in the entire country, organized by departments (the 96 administrative areas across the country). The website lists all of the sales each weekend with a one-to-five rating system indicating not the quality, but the size, of the sale. A two-or-three-dot sale will take a couple of hours to rummage through; a five-dot sale is a full-day outing.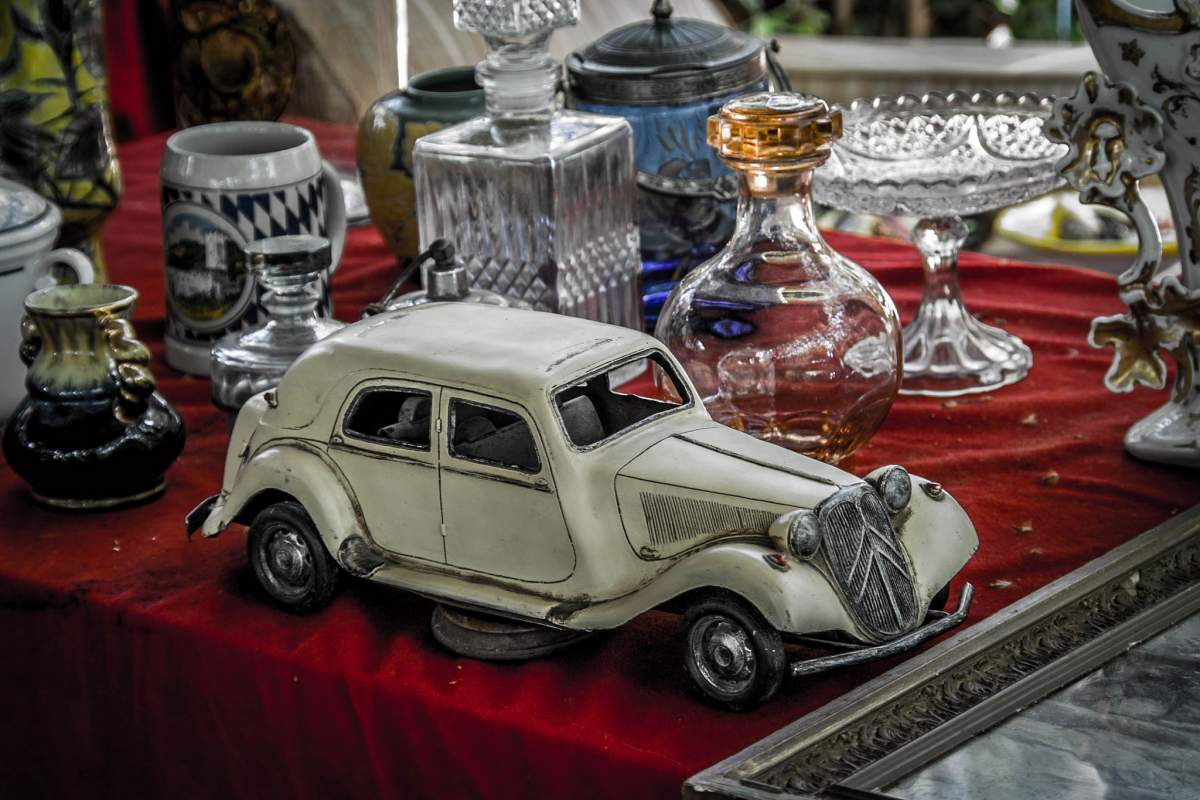 When available, Brocabrac even has the advertising poster for the particular event, letting you know what else is happening at the sale, live music and children's games being the most common. And food. So much food. Alternatively, vide-greniers.org offers a similar listing by district, though tends not to have as many events and lacks information about the size of the sale. Both websites have maps.
Saint-Nom-la-Bretèche
If 11 a.m. is a bit too early for a cold beer and a spiced merguez sausage, none of the locals seems to think so! It's hot, very hot, in the parking lot outside of the Carrefour in Saint-Nom-la-Bretèche, an easy day trip from Paris and a stone's throw away from Versailles. A beer turns out to be a good idea for both beating the heat and gathering courage to barter in French! For hipster steals like a vintage leather doctor's bag for 10 euros, look no further. You never know what items you may find and who you may meet at a vide-grenier.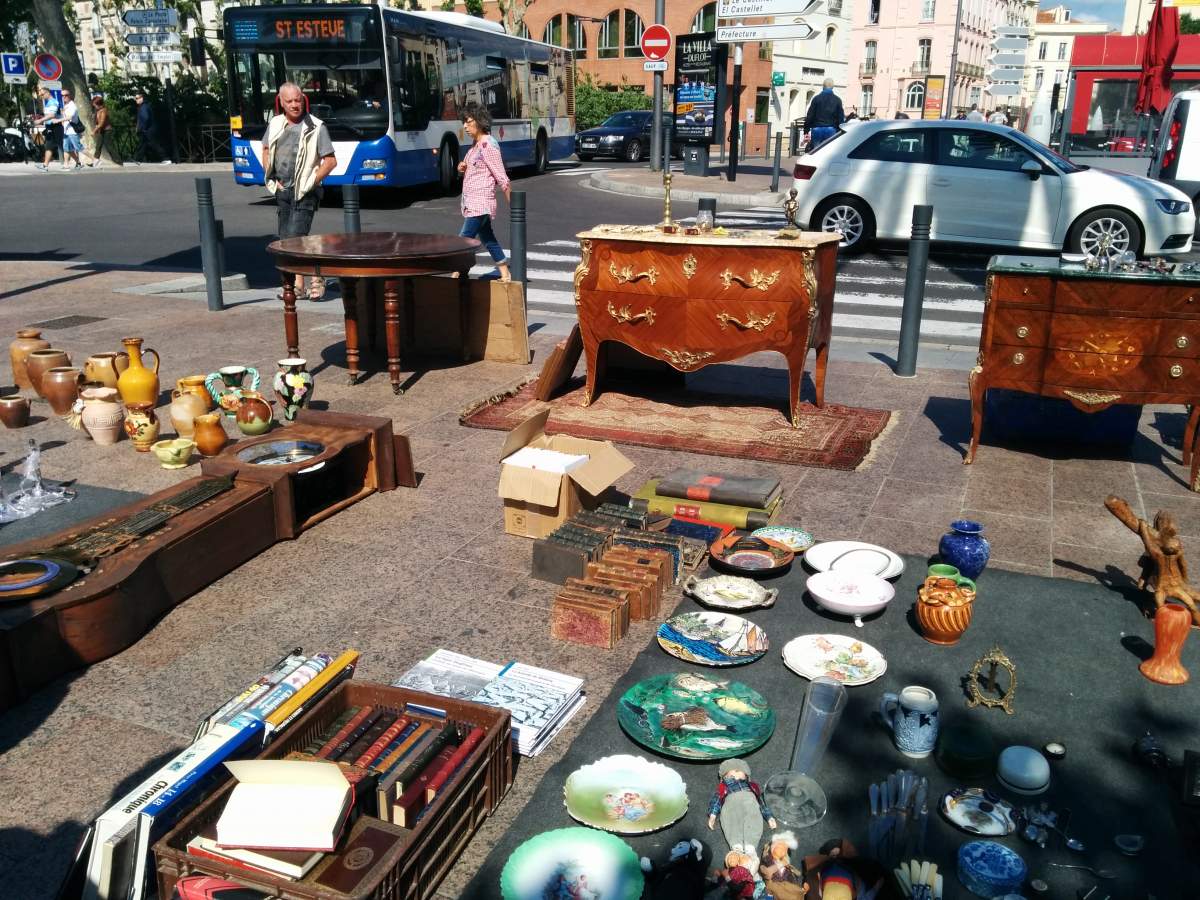 Yvelines, Eure and Seine-et-Marne
Getting to your brocante or vide-grenier depends on if you've rented a car or on how close a particular town is to the railway station. Many sales in departments 78 (Yvelines) and 27 (Eure) are an easy drive (under and hour and a half) away from most parts of metropolitan Paris and are served by regional trains. Likewise, so are the western parts of department 77 (Seine-et-Marne). Adventurous types would do well to self-drive to some of the outlying sales to experience a France that's quite distinct from central Paris day trips.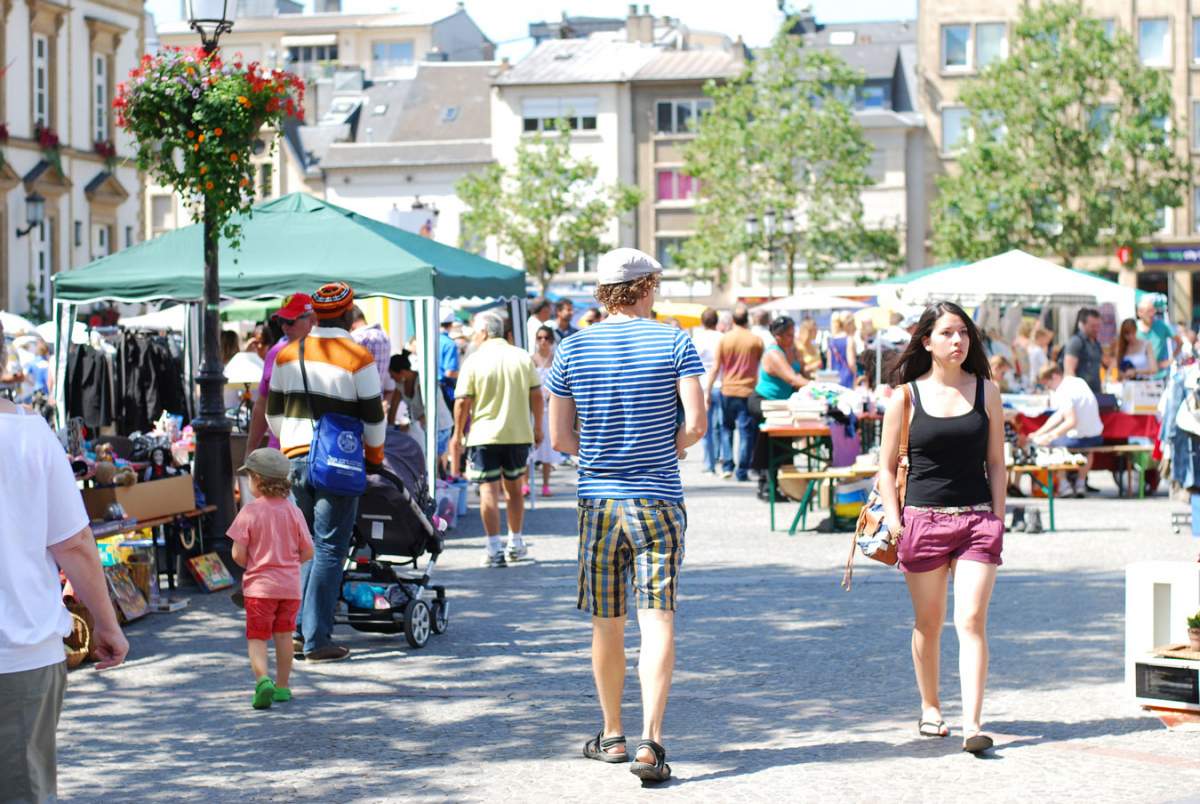 Barter, barter, barter
Remember, even a fancy brocante of precious antiques is still pretty much a yard sale, and everything is negotiable. Chatting up locals and using your French numbers, we all learned to count to 100 in French, is more rewarding than stressful, and exploring the sliding scale of French tolerance to low-balling foreigners is great fun. But these are very social and friendly events, and offer a real contrast to the pace and attitude of Paris.
Indulge in bargain hunting and plan your day trip from Paris today!

Credit cover Image: Jean-Francois Gornet under CC BY SA-2.0
The comments and contributions expressed are assumed only by the author. The recommendations, intentions or opinions expressed are not necessarily those of Transat AT Inc. or its affiliates. See terms of use of the Air Transat website.