Rome is an ancient beauty and a vibrant living city. As a world centre of European culture, history and industry, Rome attracts millions of visitors each year and is home to over two million residents. All this amore makes visiting Rome on a budget seem impossible, but it can be done with some careful planning.
Rome will never be a bargain travel destination, but you don't have to spend huge wads of cash to experience la dolce vita. Here are some tips to help you experience the city's many splendors without seriously damaging your bank balance.
Pick Your Travel Dates to Rome Carefully
Peak travel times to Rome occur during the summer months, when the city is at its hottest (literally steaming), with daytime temperatures reaching up to 40 degrees Celsius. Avoid visiting during this time if you can, as you will be paying top price for the privilege of being uncomfortable and stressed out while trying to navigate city streets stuffed to the rafters with tourists and grumpy Romans escaping the heat.  Flight travel and hotel accommodations are least expensive during the months of September through May, excluding Christmas and Easter, and this alone will help you keep on track when visiting Rome on a budget.
When in Rome, You Must Eat Glorious Food
Ok, we know that one of the main reasons we all want to visit Rome and Italy is because of the food. Yes, this is the city to experience truly wonderful food, and we promise you it can be done while sticking to a budget.
Take advantage of one of Rome's great food tours, and try to do this during one of your first few days in the city. Most tours will take you to all things delicious in one Rome's top foodie districts, with visits to food markets, local bistros, gelaterias, and cheese shops. After a day of experiencing Rome's food scene, you will be full of yummy food and have a list of inexpensive local places to revisit, plus a few new spots to go to as recommended by your food tour guide. Our favourite food tour is the Eating Italy Tour of Testaccio. The Testaccio neighourhood is the place to go for local traditional Roman food, and the tours are a great combination of Roman culture with a very healthy dose of pizza, pasta, pastries and gelato!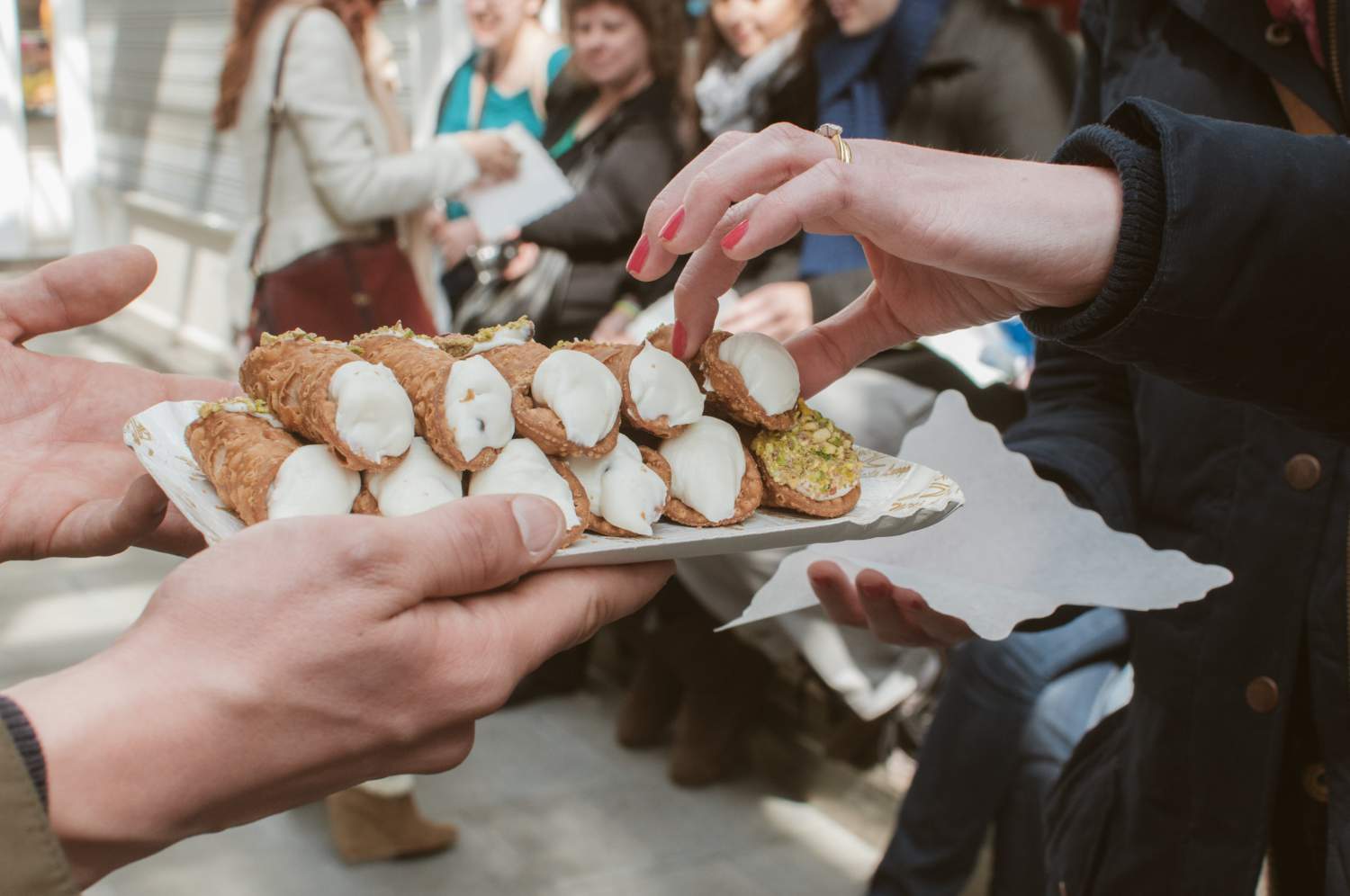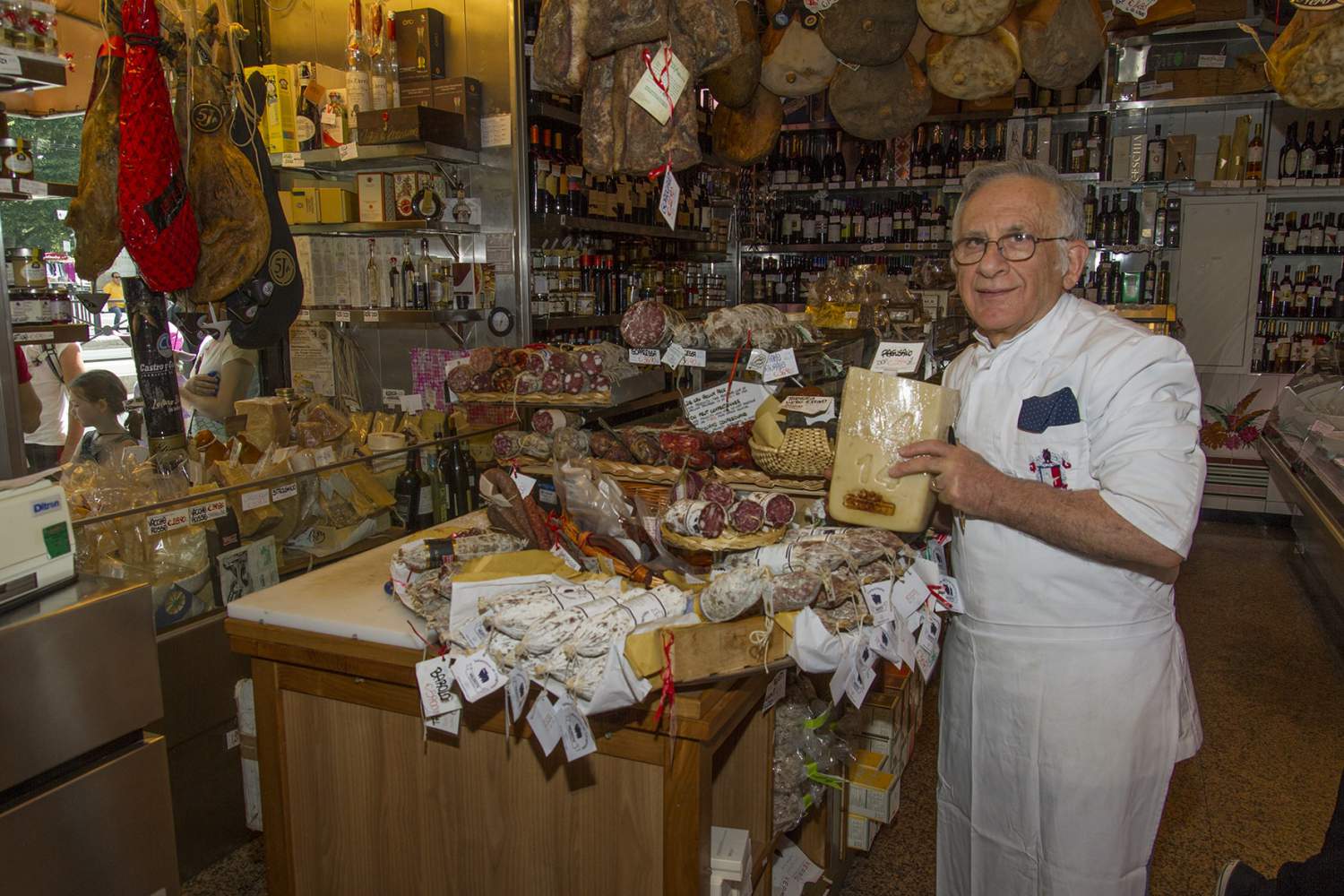 Rome Attractions
Vatican City, the Colosseum, the Pantheon… oh, and don't miss St. Peter's Basilica and Palatine Hill.  This is just a small sampling of must-see attractions in Rome. To be honest, there is no point in visiting Rome if you decide to forego seeing some of its wonderful antiquities in an effort to save a few euros. Instead, you can save time and money by doing a few smart things on your visit to the eternal city.
Roma Pass
The purchase of a three-day Roma pass will do two things to help you enjoy your time in Rome.  First, it gives you free access to two Rome museums, and second, by using your Roma Card at the Colosseum, you can skip right through to the security lineup. Anyone who has visited this site knows what a bonus this is; it will cut hours off of your visit, allowing you to use your valuable vacation time actually seeing the sights, as opposed to standing in line. The Colosseum, Forum and Palatine Hill all count as one site, so you can use your Roma card for this attraction and one more Rome museum. Plus the card also gives you free use of the metro system for the duration of the pass, a pretty good bargain indeed. A word of warning: the Roma Pass does not include access to Vatican City.
Vatican City and St. Peter's Basilica
Vatican City is the world's smallest country, but what it lacks in size it more than makes up for in sheer grandeur. Home to one of the world's greatest art collections, the Vatican City museum complex itself is a work of art and it is immense, with 54 galleries in all. Just as the Louvre has the Mona Lisa, Vatican City has the Sistine Chapel's famous fresco painting of Michelangelo's Creation of Adam. Michelangelo's masterpiece is simply glorious, and worth the price of admission alone.  As one of the world's largest and most important museums, Vatican City should be at the top of your must-visit attractions in Rome.
To avoid the hugely long lineups, we recommend purchasing self-guided tickets through the Vatican City website. Bring your tickets to the Advance Sales booth at the entrance of the Vatican museum (don't wait in line!) and you are in, avoiding at least one or two hours of waiting time. On the last Sunday of each month you can access the museum for free, if you arrive before noon.
St. Peter's Basilica is located next to Vatican City, and entrance to the Basilica is free. St. Peter's Square is one of the best spots to people-watch in the city, and it can be a quite a moving experience to see how very special this historical religious space is to the millions of tourists, nuns, priests, and Romans who visit each year.
To the right of the Basilica and past the Holy Door you can gain entrance to a stairway that will take you to the top of the Basilica. It is worth the 6 euro fee to climb the seemingly endless tiny steps. When you finally reach the top, you can breathe a sigh of relief and enjoy the reward, a spectacular 360-degree view of Rome
Roaming the Streets of Rome
In our opinion, Rome's best attraction is free, and that is the city itself. It seems as if around every corner of the city you can find marvelous ruins, ancient statues and beautiful squares. You can throw a coin into Trevi Fountain, wander in the Pantheon and rest your feet on the Spanish Steps.
This very modern bustling city has done a tremendous job of keeping the ancient city alive and on display for all to enjoy. The ancient and the modern blend and work together in Rome, co-existing side by side, and hopefully will continue to do so for many more generations. So enjoy, eat and walk: you can visit Rome on a budget and still experience la dolce vita.
Start saving on your Roman holiday today with flights from Air Transat.
The comments and contributions expressed are assumed only by the author. The recommendations, intentions or opinions expressed are not necessarily those of Transat AT Inc. or its affiliates. See terms of use of the Air Transat website.