Not everyone wants to visit the underwater world from depth, and not everyone wants to stay up top on the surface either. Whether you are a certified diver or an exploratory snorkeller, there's something for you to see in the sea! For everyone visiting the ocean world, make sure to follow safe diving and snorkelling practices, follow all local regulations, and remember: don't touch or take anything underwater including coral, shells, or marine life (living or dead), your mantra is "take only pictures, leave only bubbles"!
Here's a collection of amazing sites around the world for both SCUBA divers and snorkelers:
For SCUBA Divers
"Mary's Place" – Roatan, Honduras
On the south shore of the island, Mary's Place is a reef wall peninsula that was cracked into pieces by an earthquake. What was left is a shallow plateau full of gently swaying soft coral full of macro critters, and three large 100ft deep cracks to explore. Divers may want to keep an eye out for a friendly green moray eel that lives in the first crack. Light-sensitive black corals line the first crack, so flash photography is not allowed in that crack but the rest are a photographer's paradise.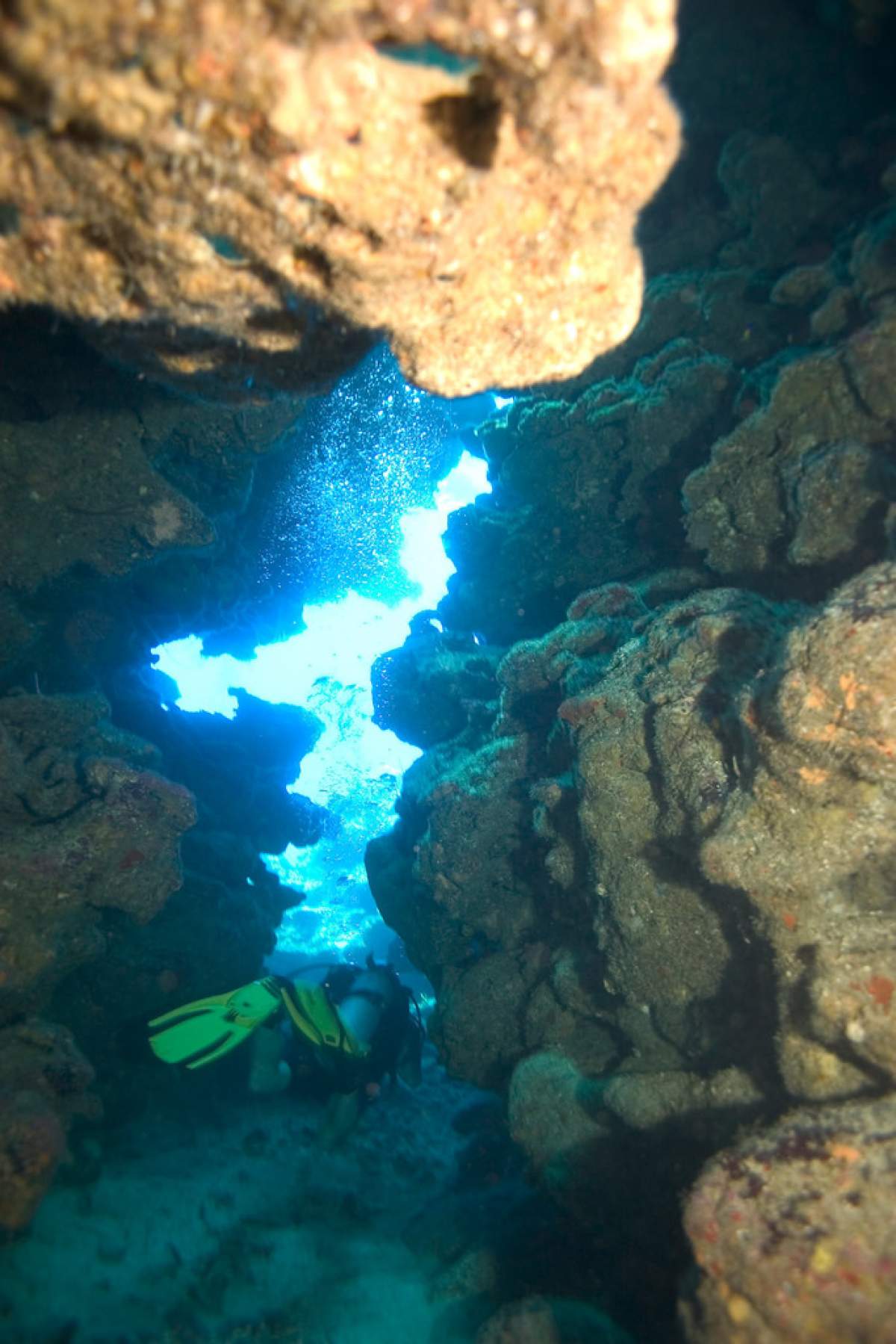 The Manta Ray Night Dive – Kailua Kona, Hawaii
This famous dive has been happening in the same spot for years. The divers head down and kneel in a sand patch in a circle, with their lights facing up. Manta rays feed on plankton, which are attracted by the divers' underwater torches. These gentle giants swoop above the divers while munching on plankton and delighting their audience with their underwater acrobatics.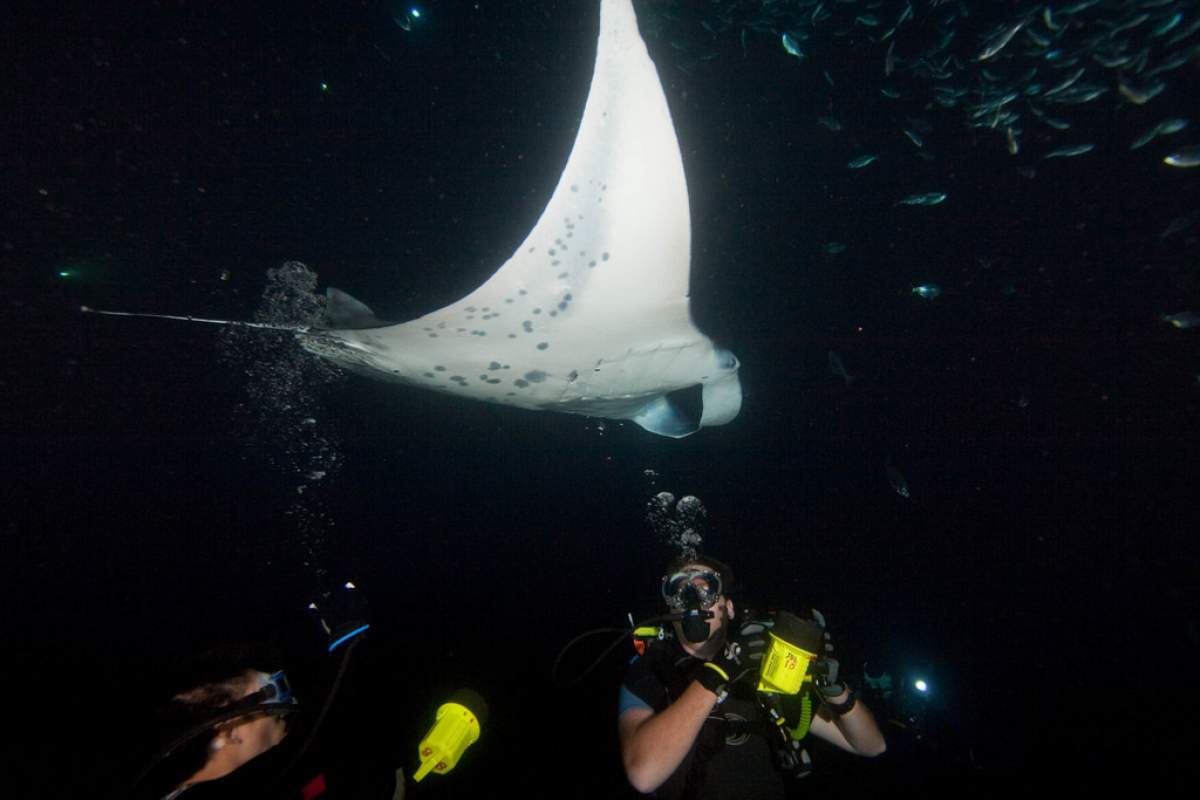 Silfra Fissure – Iceland
If you've checked all your warm-water bucket list sites off your list, check out the Silfra Fissure in Iceland. The frigid waters here mean crystal-clear visibility, often in excess of 100m/328ft, unheard of in other destinations. The fissure is actually the meeting point between the North American and European continental plates! Since there is no coral here, it's okay to touch, and in parts of the fissure you can have one hand on the Eurasian Plate and one on the North American Plate. How many sites can say that?
"Palancar Gardens" – Cozumel, Mexico
This site is great for novice and intermediate divers alike. While fish life is not as plentiful as other areas of the Cozumel reef, the towering formations of rock spires and cliffs sprout large gorgonian soft corals to check out for creatures. Near the end of the dive, there's a chance to start seeing larger marine life like groupers. Palancar Gardens is a relaxing dive compared to some of Cozumel's crazy current dives.
For Snorkellers
"Crystal Bay" – Nusa Lembongan, Bali
The lush underwater world around Nusa Lembongan is teeming with marine life. This area of the world has strong currents which need to be taken into account, so it's mainly for experienced participants. The highlight of Crystal Bay is the opportunity to spot a mola-mola, or sunfish, one of the gentle giants of the ocean. Ribbon tail eels, banded sea snakes, and all kinds of nudibranchs are other spectacular finds at Crystal Bay.
Jibacoa Beach – Cuba
This north-side beach, about halfway between Havana and Varadero, offers fantastic shore snorkeling for all levels of snorkelers. No boat necessary, the reef is very close to the beach, close to the Jibacoa Villas. As with anywhere in Cuba, take local beach warnings into account to avoid high-surf days and anytime Portuguese Man o' War jellyfish are present. The colourful shallow reef system here offers views of starfish, lobster, crab, eels, schools of blue tang and lots of regular reef fish.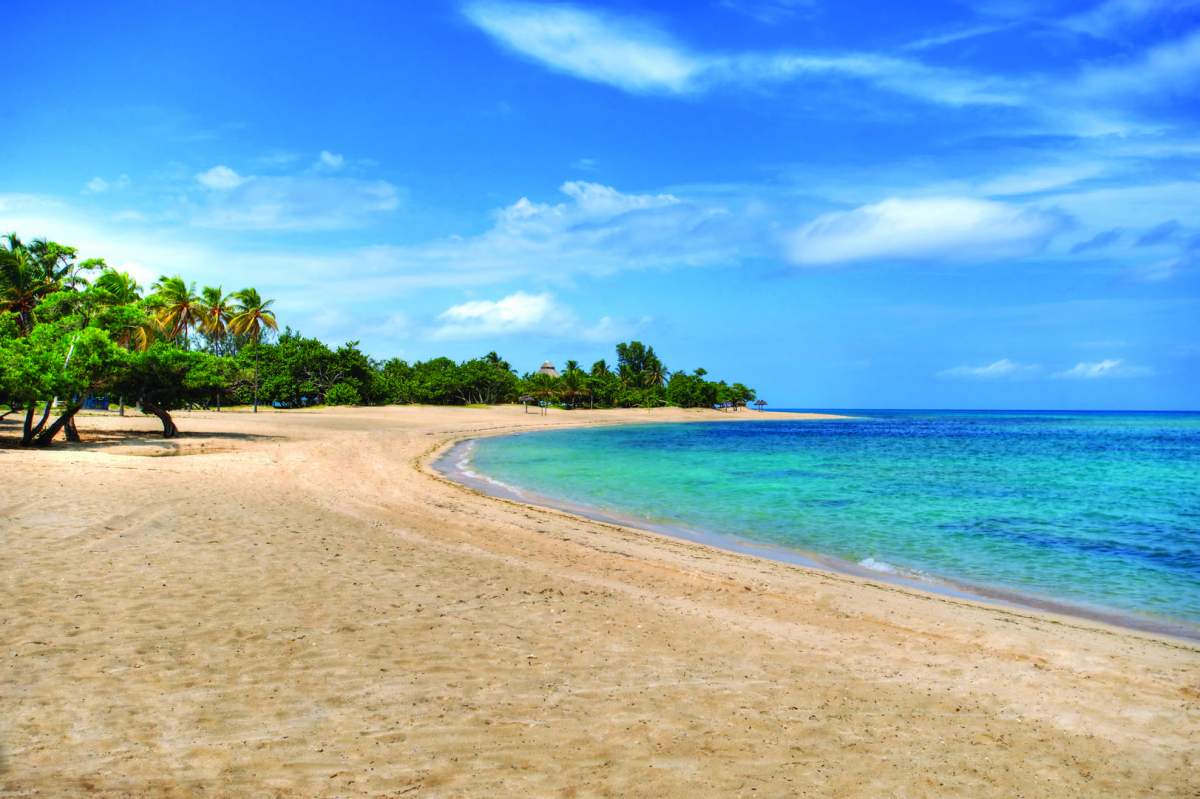 Isla Mujeres – Mexico
Just under an hour away from Cancun, Isla Mujeres offers the opportunity to tick a very BIG box off a snorkelling bucket list if you're visiting in the summer, the chance to snorkel with hundreds of whale sharks! Whale sharks are the largest in the shark family (up to 40ft/12m long) but are filter feeders like whales, so there's nothing to be scared of when snorkelling around them. If you just can't find the courage to swim with the whale sharks, snorkelling trips to El Farito (The Lighthouse) provide a beautiful shallow reef to explore with lots of (smaller!) fish.
"Jellyfish Lake" – Palau
No snorkelling site list is complete without Jellyfish Lake on Eil Malk Island in Palau. This lake is constantly heaving with non-stinging jellyfish and makes for an underwater photographers paradise. SCUBA diving is not allowed due to a stratified layer starting down at 50ft/15m where the oxygen content in the water is too low to safely dive. But snorkelers will have no problem visiting this famous site and gliding through the jellyfish.
Start planning your holiday by the ocean now! 
Cover photo credit : Rika Purdy
The comments and contributions expressed are assumed only by the author. The recommendations, intentions or opinions expressed are not necessarily those of Transat AT Inc. or its affiliates. See terms of use of the Air Transat website.