Article par Dian Emery originalement publié dans le magazine à bord Atmosphere. Lisez la plus récente édition ici.
Venice is a thing of beauty, and like many pretty things, it can be pricey. We've discovered that you can still have a wonderful experience in Venice without a huge price tag. The secret to seeing Venice on a budget is pretty simple: many of the top Venice attractions are free. The star attraction is the city itself, with its ancient architecture, gondolas and its gorgeous (although sometimes smelly) aqua-blue water canals.
A unique tour of the city shouldn't have to break the bank, and you can enjoy all of what Venice and its attractions have to offer by following these four tips:
Exploring the City on Foot
You can and should spend an entire day wandering around San Marco Square. Don't bother buying anything at the tourist souvenir shops or sitting down at an overpriced café. This is the place to explore, be awestruck and fall in love with Venice. Yes, it's crowded and chaotic, but where else can you see the Bridge of Sighs, the Doge's Palace and St. Mark's Basilica?
Try to stay until sunset—if you do, you'll be rewarded with prime photo opportunities. Twilight softens the edges of Venice grandeur and decadence, giving you a surreal vision of one of the world's most beautiful cities. It is truly a priceless experience.
Finding Great Food for Little Cost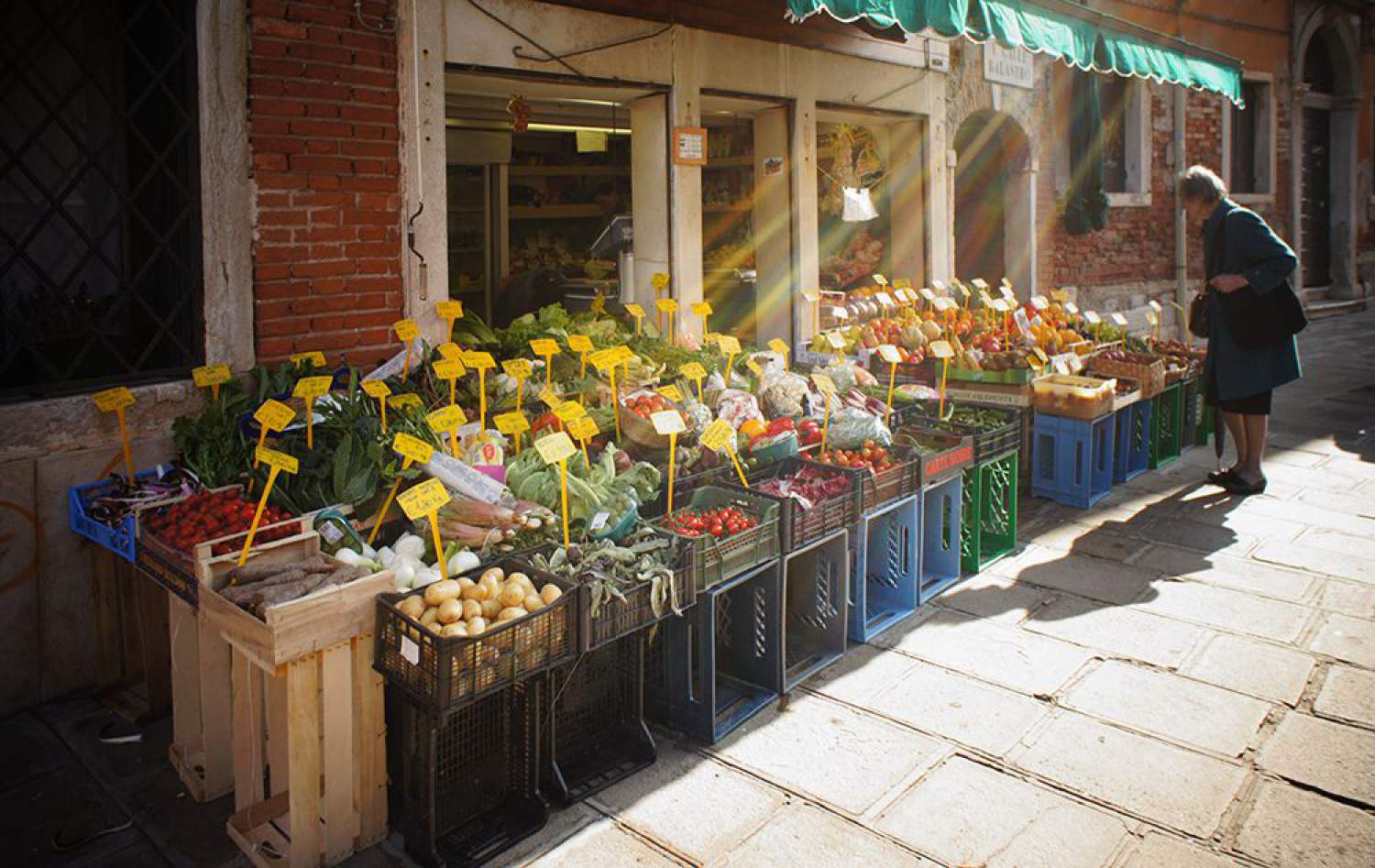 Sandwiches, cheese and gelato were our three basic food groups during our stay in Venice. Restaurant meals can be expensive in Venice, especially in San Marco Square, but it is possible to find great food without hurting your wallet. The best bet for delicious and affordable eats in Venice is to look out for one of the many small snack bars or pubs found throughout out the city. Order cicchetti, Venetian finger sandwiches made with meat, sausage, marinated fish, or cheese; these are both delicious and affordable. You'll end up paying between €1–3 and enjoying every bite. Our favourite gelato spot in Venice was the Mela Verde. This place serves authentic gelato, not the stuff made from a powdered mix. Flavours vary according to seasonal availability. Homemade gelato on a hot day in Venice—can life get any better?
Another great option is to pick up fixings from the Rialto Outdoor Market and discreetly enjoy your food (picnics are forbidden in Venice) while doing some fun people-watching. This is one of our all-time favourite activities in Venice. We love seeing Venetian life glide by: the dapper Venetian men in their hats and long, flowing black coats; the coddled pooches wandering about at will; gondolas stuffed with tourists and virtually everyone looking around in awe. Venice is so very divine.
Wandering and Losing Yourself in the City
The key to Venice is to wander, maybe even try to get lost a little. After all, Venice is an island, how can you get really lost? Meander through tiny laneways without looking at your map. You'll discover fascinating nooks and crannies, far away from the maddening crowds of San Marco Square or Rialto Bridge. Venice is a place to relax, to sit a spell and take a good look at the world around you.
Travelling Along the Waterways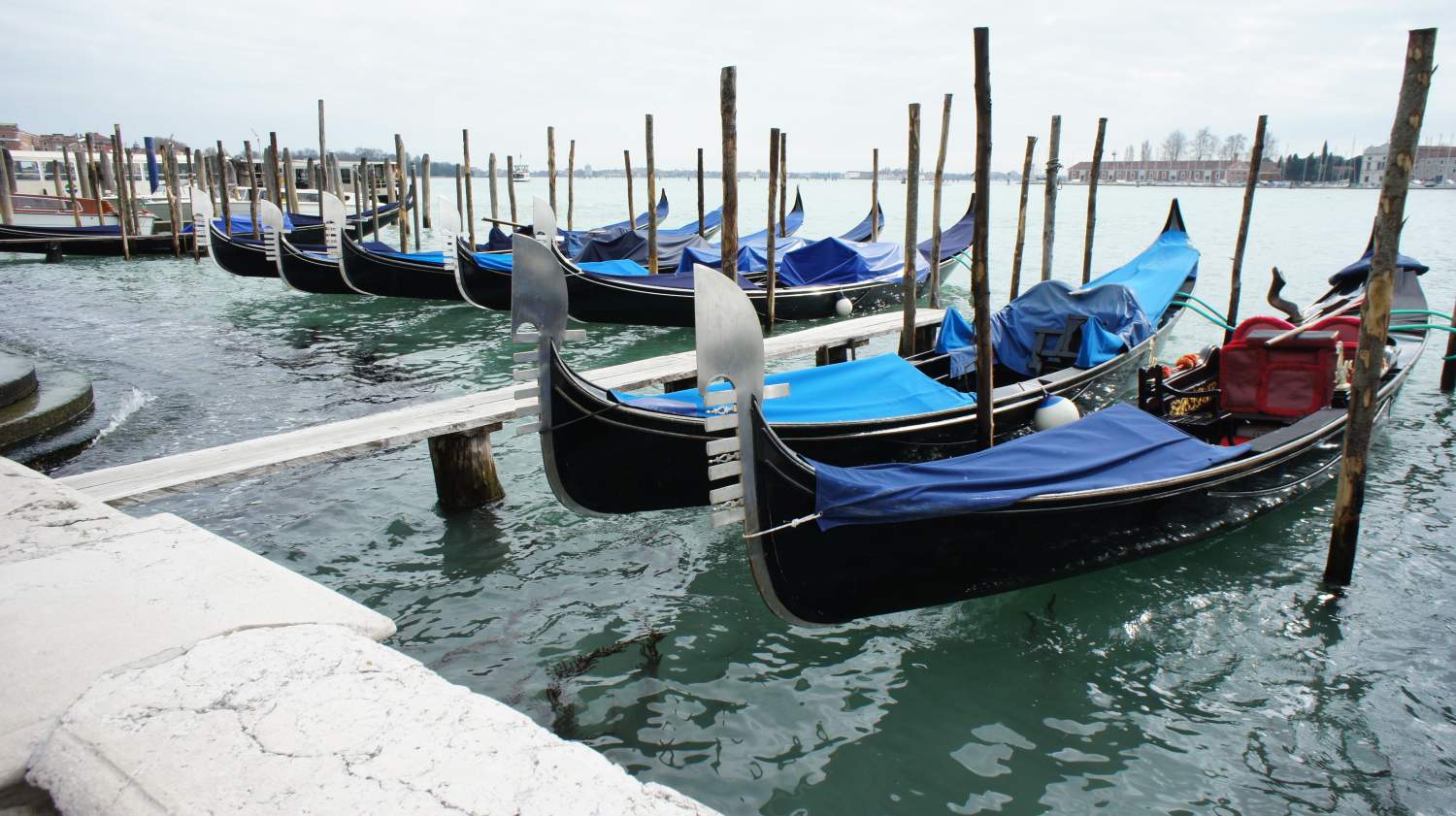 Take a gondola ride if you must, but you can get a similar thrill with riding Venice's Vaporetto. The Vaporetto is Venice's version of public transportation on water, except that instead of getting on a bus, you're boarding a boat. The Vaporetto takes you up and down the Grand Canal at a fraction of the cost of a gondola, and if you buy a tourist water transit pass, it's a relative bargain! The pass allows unlimited travel and you can choose different time options from 12 hours all the way to seven days. The most expensive seven-day pass is €50, which is still less than one gondola ride!
So enjoy, explore, and remember there's plenty of great Venice attractions for almost all budgets!
Find flight information and more great tips for travelling to Venice here.
The comments and contributions expressed are assumed only by the author. The recommendations, intentions or opinions expressed are not necessarily those of Transat AT Inc. or its affiliates. See terms of use of the Air Transat website.
[cf]skyword_tracking_tag[/cf]