Although many people think Venice is a tourist trap, we have been there several times and fallen more in love with it each time. It is one of the most romantic and cultural cities in Italy; there are so many fantastic restaurants you won't know where to begin. Visiting the Rialto Market, you can see how this city benefits from the wonderful local ingredients produced on the land and caught in the ocean.
While you won't necessarily find many restaurants to visit on a shoestring budget, Venice does have some wonderful high-end dining and good mid-range options. Seafood has played a role in the Venetian diet for a long time, so if you enjoy great fish you will have plenty of options in Venice.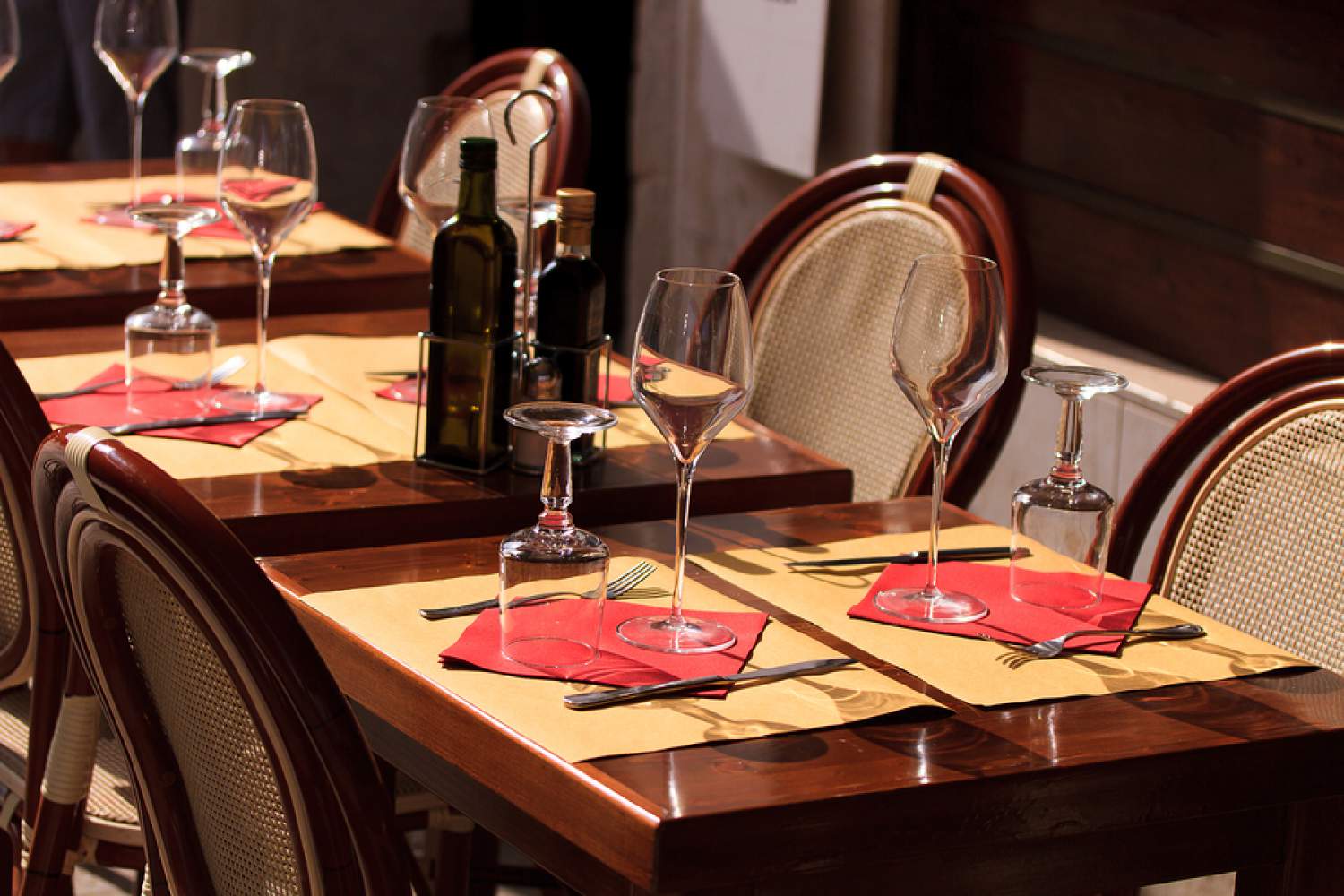 Quadri
This is one of the most famous restaurants in Venice, and is a favourite of the elite of the city. It is also a popular destination for those looking to impress their partners, with the odd marriage proposal happening here. The stunning decor is really special, with a grand atmosphere inside and a wonderful piazza, giving you two options to enjoy the Michelin starred food. While it isn't cheap, and requires reservations in advance, it is well worth a visit.
Address: Piazza San Marco 121, 30124 Venezia, Italy
http://www.alajmo.it/


Osteria Alle Testiere
If you manage to get reservations at this beautiful little restaurant, you can be confident that you'll get to try some wonderfully prepared simple dishes. The restaurant only has space for twenty-four people (they do two sittings in the evening), which gives it an amazing atmosphere. They also have a great range of local and regional wines. The seafood plays the starring role, and whether you opt for squid in ink, oysters, or whatever else has been caught by the fishermen that day, you can be confident of excellent quality.
Address: Calle del Mondo Novo 5801, 30122 Venezia, Italy

http://www.osterialletestiere.it/

Riviera
If you are looking for one of the most special restaurants in Venice where you can enjoy a meal from a terrace with a view, then Riviera is a great choice, as the view is superb. One of the most distinctive aspects of the menu is that it presents traditional dishes with a modern twist; it includes some seafood dishes, as well as others made from locally sourced meat. Although it might stretch your budget, dishes such as the venison with blueberry sauce and spaghetti with langoustine tails really make a trip here worthwhile.
Address: Fondamenta Zattere al Ponte Longo 1473, 30123 Venezia, Italy
http://www.ristoranteriviera.it/

Antiche Carampane
This is a good option if you are looking for a mid-range restaurant that will deliver reliably tasty seafood dishes. Make sure you set out early and use a map as it is a little out of the way, but worth it as the food is wonderful. The traditional decor gives this Venetian restaurant a charming atmosphere. The tables book up fast, so reserve in advance. Once you have your table you can choose from some great freshly cooked crab dishes, fish carpaccio and the red shrimp tartar, to name just a few of the menu's highlights.
Address: Sestiere San Polo 1911, 30125 Venezia, Italy

http://www.antichecarampane.com/

Osteria Al Cicheto
Like many of the restaurants in Venice, the emphasis here is on quality rather than quantity, with a modest number of tables served attentively by a small staff. The atmosphere is genuinely welcoming and traditional. Most guests are greeted by the owner, and as you would expect there is an excellent wine list to choose from. Traditional Venetian favourites make up the menu, with a highlight being the delicious pumpkin gnocchi. The tasting platter is a great way to try a selection of local dishes, with the friendly host eager to share his passion for wine by offering options that match each dish.
Address: Cannaregio, 30121 Venezia, Italy

So while Venice may be a tourist trap, it's for a very good reason: with beautiful sights and delicious restaurants, this is one destination you don't want to leave off your Italy itinerary.
Find flight information and more great tips for travelling to Venice here.
Featured Image Credit: Chensiyuan under GFDL 
The comments and contributions expressed are assumed only by the author. The recommendations, intentions or opinions expressed are not necessarily those of Transat AT Inc. or its affiliates. See terms of use of the Air Transat website.
[cf]skyword_tracking_tag[/cf]