It's hard to believe at first, but yes, you can absolutely aim towards zero waste travel the same way you would at home. Of course, circumstances are vastly different and options are far more limited at destination. But with a little bit of will and intention, it's entirely possible to be mindful of waste a destination and choose eco-friendly ways to explore the planet.
Here are simple and easy tips you can work your way to being ever-so-slightly more respectful of the environment when travelling.
Essential Zero-Waste Travel Gear
Managing waste starts with not creating new waste in the first place. By packing these essential zero waste accessories, you're not only reducing single plastic use but you're also contributing to changing the common perception that it's okay to be less mindful of the environment on vacation.
Water bottle and water sterilization tools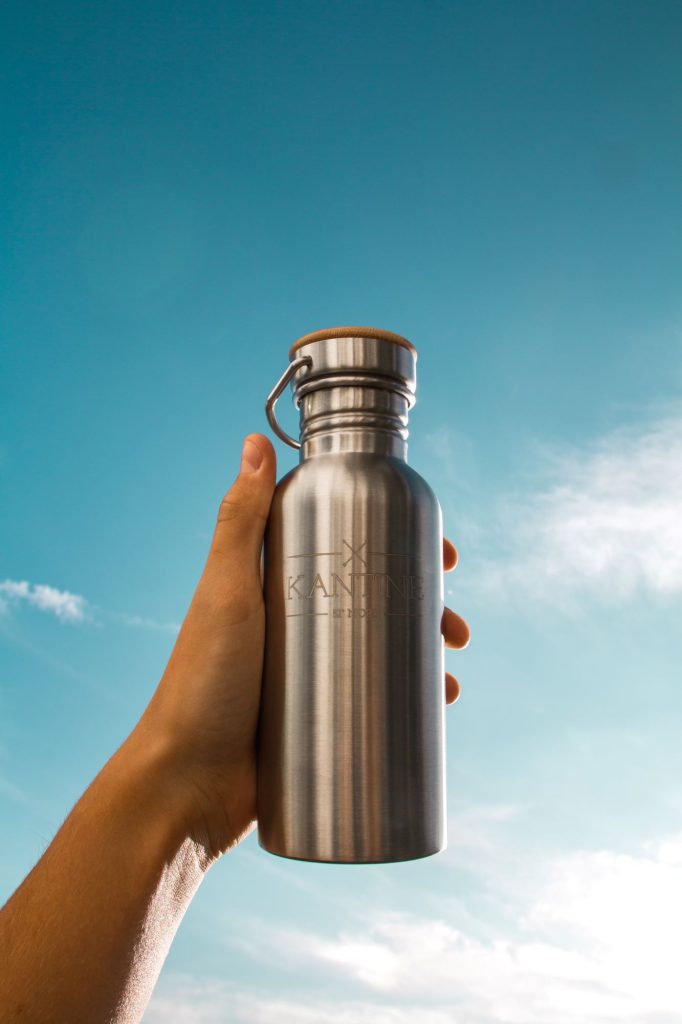 The main type of waste generated when traveling is water bottles. Of course, tap water is not always safe to drink depending on where you are. Bottled water may simply and understandably the only option. Dehydration is the goal, here!
If you don't have access to purified water, don't panic. There are plenty of gadgets that allow you to do it yourself, such as filtering straws, sterilization tablets or UV pens.
But if you're travelling to places where tap water is drinkable, bring a resuable water bottle. In many countries, hotels and public spaces have water fountains available. All you have to do is fill it up!
Plus, most airports now have safe-to-drink water fountains. Meaning you can bring your empty water bottle and fill it up after security.
Versatile tote bags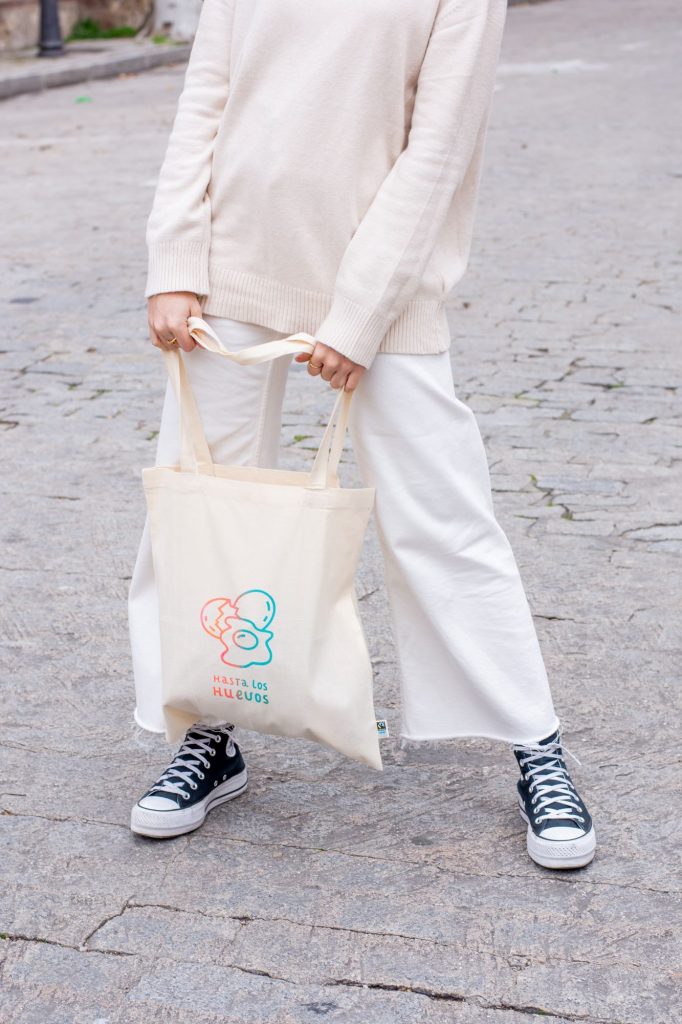 Think about taking one or more canvas tote bags with you when travelling. Just like at home, you can use them to buy groceries at the farmers' market. But it's much more versatile than it seems! They're also extremely lightweight and won't take up any space in your suitcase.
Use it as a tote bag for the beach
Turn it into a laundry bag
Use it as a storage bag for dirty hiking boots
If you need to carry a lot of stuff throughout the day, use it as a handbag
Stop by your favourite museum or coffee shop to pick one up if you forget your tote. Shop small and buy local! It's a great souvenir that you can use later on at home.
Solid cosmetics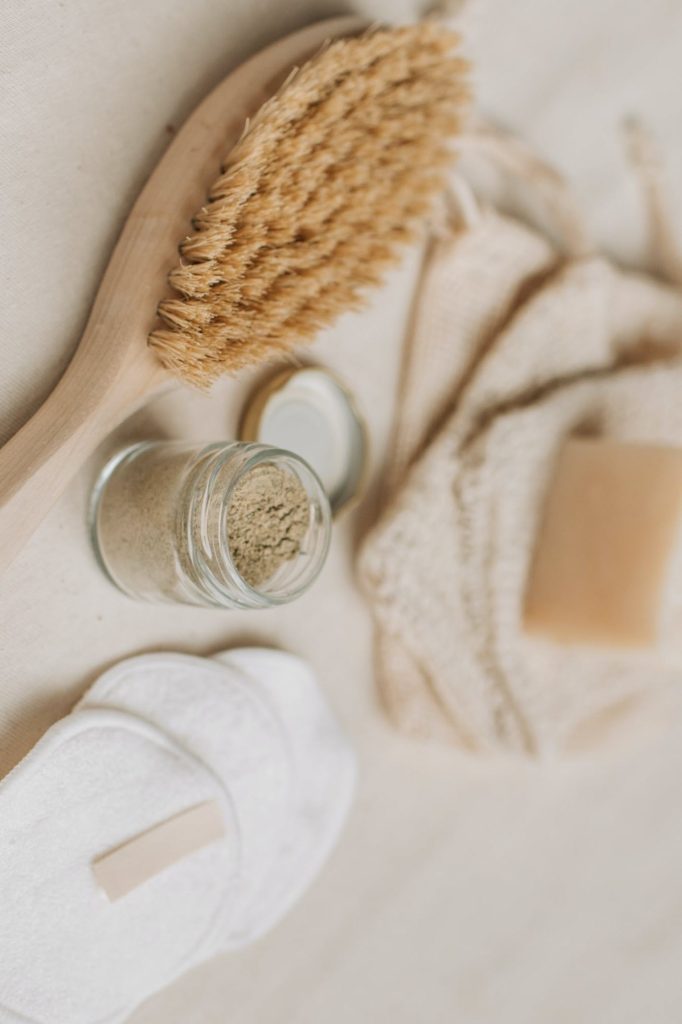 For a truly zero waste travel experience, consider adding some solid cosmetics to your toiletry bag. Not only will you save a ton of space in your luggage, but you'll also eliminate plastic containers from your travel beauty routine.
There is now a whole range of products available, from soap to deodorant to shampoo. These products are usually organic, which also prevents the release of chemicals into the environment and protects your health.
However, it can be difficult to find these types of products on the road. If you are going away for a long time, think about stocking up before you leave.
Zero-Waste Ways to Explore a Destination
Depending on where you are going, the infrastructure for managing waste can range from very advanced to simply non-existent. Waste that can be easily recycled in your home country may end up being incinerated or dumped at sea.
Say no unnecessary packaging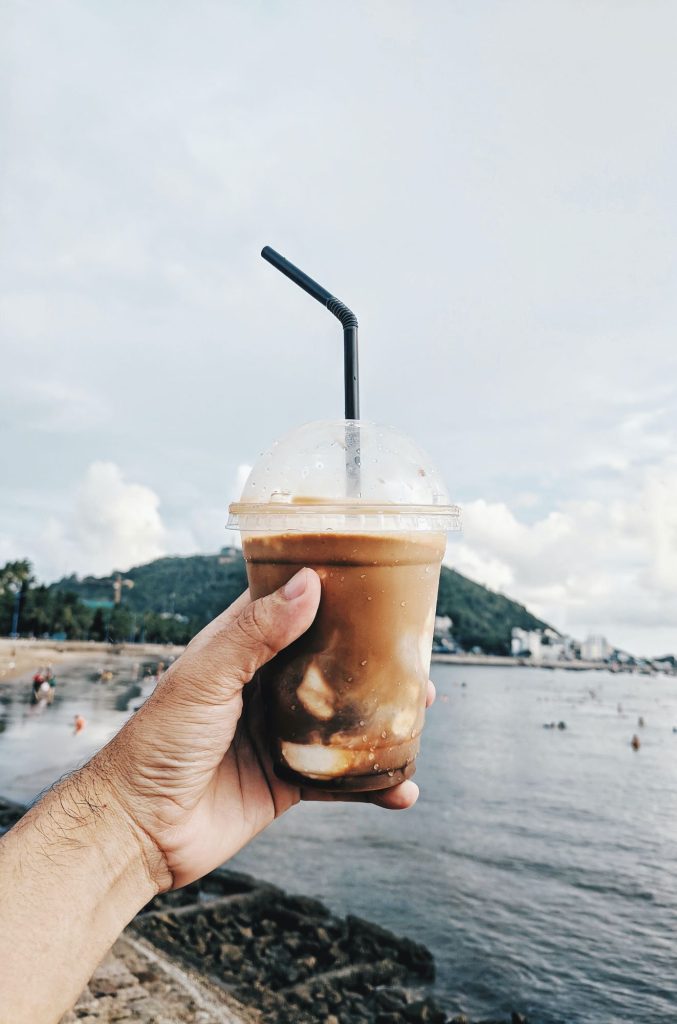 Plastic bags are the worst. The WORST. Many countries, especially in Europe, have simply banned them. However, their use is still very widespread all over the world.
Whenever you go shopping, be quick to mention that you don't need to bag what you're buying. Make use of your handy tote bag! You may have to insist on this, depending on the local customs and the possible language barrier. But it will always be worth the extra effort.
Eat locally and responsibly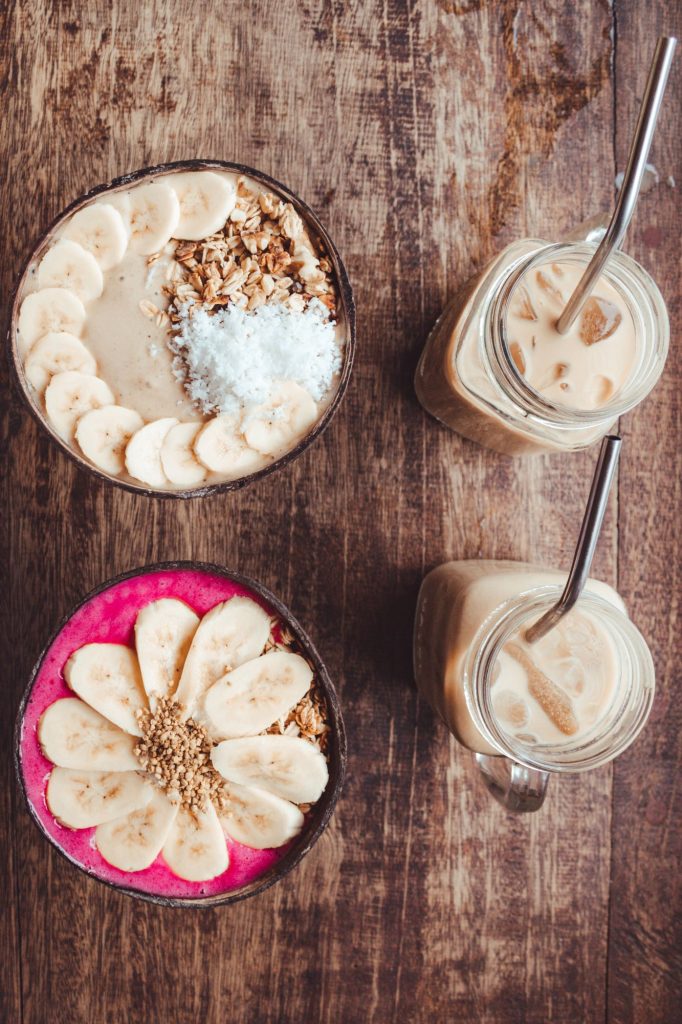 Another area where a lot of waste is produced is in the food sector.
If you're going to eat street food, for example, try to stick to restaurants that use little packaging or, better yet, packaging that is compostable or recyclable. Bringing a reusable container can take things a step further. Don't be afraid to ask the vendor to serve your meal directly in the container. Sure, they might give you a strange look (especially in countries where plastic is still king). But hey, who cares? You're saving the planet.
Eating in, rather than taking out, eliminates a lot of unnecessary packaging. And on top of that you get to meet new people! Try to choose those restaurants that serve drinks in real glasses and where you can eat with reusable utensils.
Remember to mention you don't need a straw!
Lastly, if you have booked accommodation with cooking facilities, try to stock up on food at the farmers' market rather than the supermarket. It will be much easier to do bulk buying of produce. It's a great way to cut costs and taste fantastic new tastes!
Go digital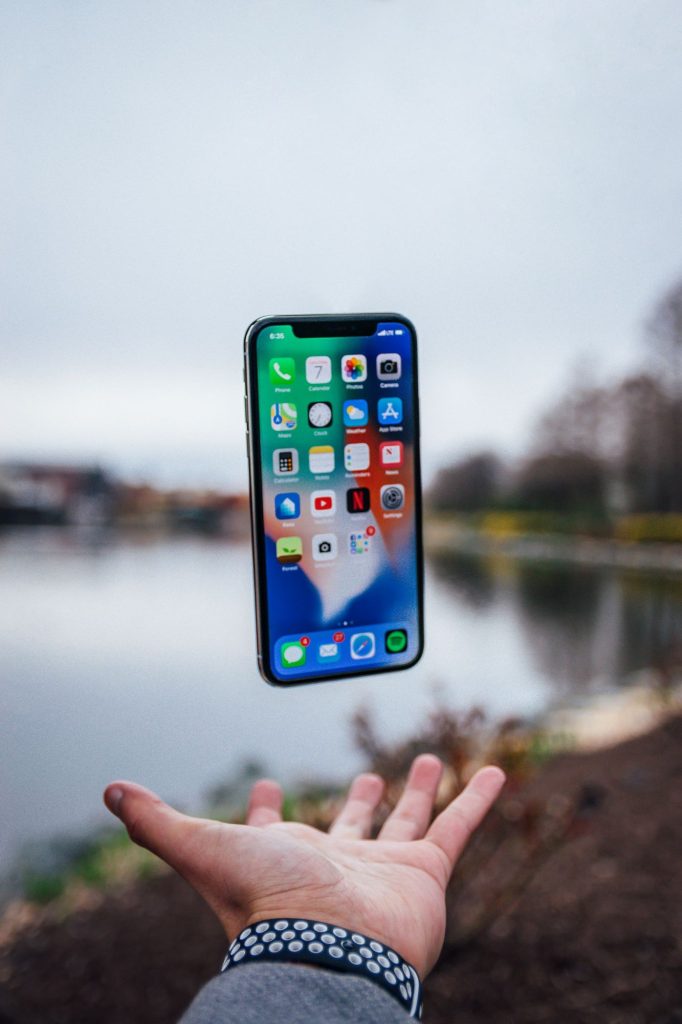 Of course, we all like to be well informed when we are travelling. Next thing you know, though, your bag is full of brochures and flyers. And unless you're planning to keep some of them as souvenirs, the chances are that they'll all end up in the recycling bin when you get home.
Choose digital guides whenever you can. If you come across a useful brochure, take a picture of it with your smartphone.
Consider eco-friendly or sustainable accommodation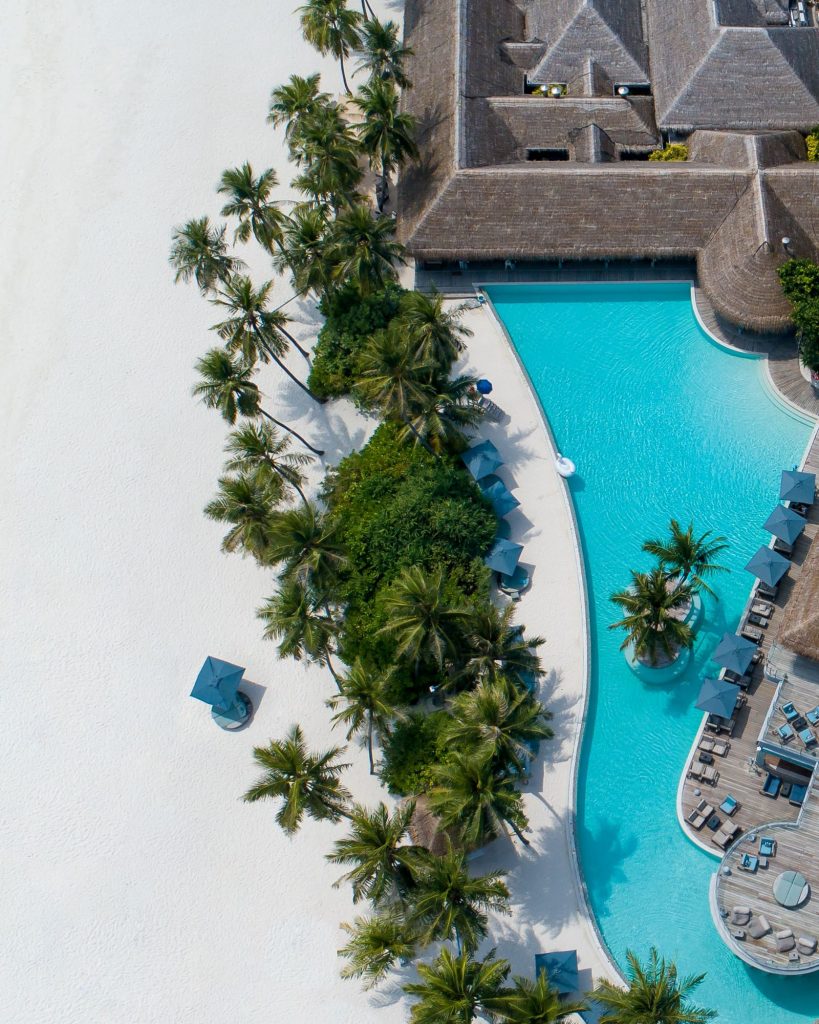 There are many ways in which hotels, inns, hostels, Airbnbs and other types of accommodation can also play their part in helping to save the planet. And this can have a huge impact on the achievement of your zero waste travel goal.
If you can, choose properties that are making a real effort, such as eco-responsible hotels that recycle and have done away with single-use materials, for example.