Barcelona's medieval streets and beaches are nice but overcrowded; Madrid's regal heritage is fascinating, but also increasingly expensive. What's a Spain aficionado to do? Perhaps it's time to head down south to a tranquil Spanish autonomous region, where the complex Moorish heritage mingles flawlessly with the idyllic beaches and the mouth-watering tapas, and, not to mention, surprisingly reasonable costs. Time your visit right and you may even be able to ski on the Sierra Nevada mountains and swim in the Mediterranean Sea on the same day, thanks to the province's diverse ecosystems and relatively short driving distances.
Pack your sunblock and your walking shoes, ladies and gentlemen: we're going to Andalusia.
Must Sees in Andalusia
Ronda
Although most people will have seen a picture of Ronda's spectacular 100-metres deep gorge, few are aware that this is, in fact, one of Spain's oldest towns. The vast majority of its historical centre dates back to the Islamic era of the Iberian Peninsula, back when Ronda was a wealthy and strategically located trading depot. Moreover, Ronda is home to a treasured 200-year old bullfighting ring named Plaza de Toros, making it an undeniable must-see attraction in Andalusia.
Granada's Tapas Scene
How about a free meal to go along with your drink?
What once was a rather widespread practice throughout the country is now circumscribed to Granada, partially due to an overflowing quantity of penniless students. So if, indeed, you would like to be sated and partially inebriated for less than a tenner (and really, we can't see why you wouldn't), then you need to sojourn in Granada.
Order something to drink (we recommend Alhambra beer or tinto de verano, a wine-based cold drink not dissimilar to sangria) and a free tapas plate will hastily be dispensed to your table. Bodegas Castañeda, Los Diamantes, La Flauta, and Bar Sevilla, to name a few, remain some of our favourite places to enjoy this fading tradition.
Flamenco Show
Named an intangible cultural heritage by UNESCO in 2010, flamenco has been an intrinsic part of Andalusian identity for over 200 years. The rapid rhythm of shoes clacking on the wooden floor, the swishing of the dancer's inevitable red tiered dress, the visceral wailing of the seemingly heartbroken singer; flamenco simply doesn't exist without these three elements. Several venues and cultural centres offer live shows throughout the region, some of which are run by knowledgeable enthusiasts; Casa de la Guitarra, Auditorio Alvarez Quintero, Museo del Baile Flamenco, and Casa del Flamenco, all in Seville, offer unadulterated displays of the poignant Spanish dance, as do Centro Flamenco Fosforito in Cordoba, Jardines de Zoraya in Granada, and Museo de la Guitarra in Almeria.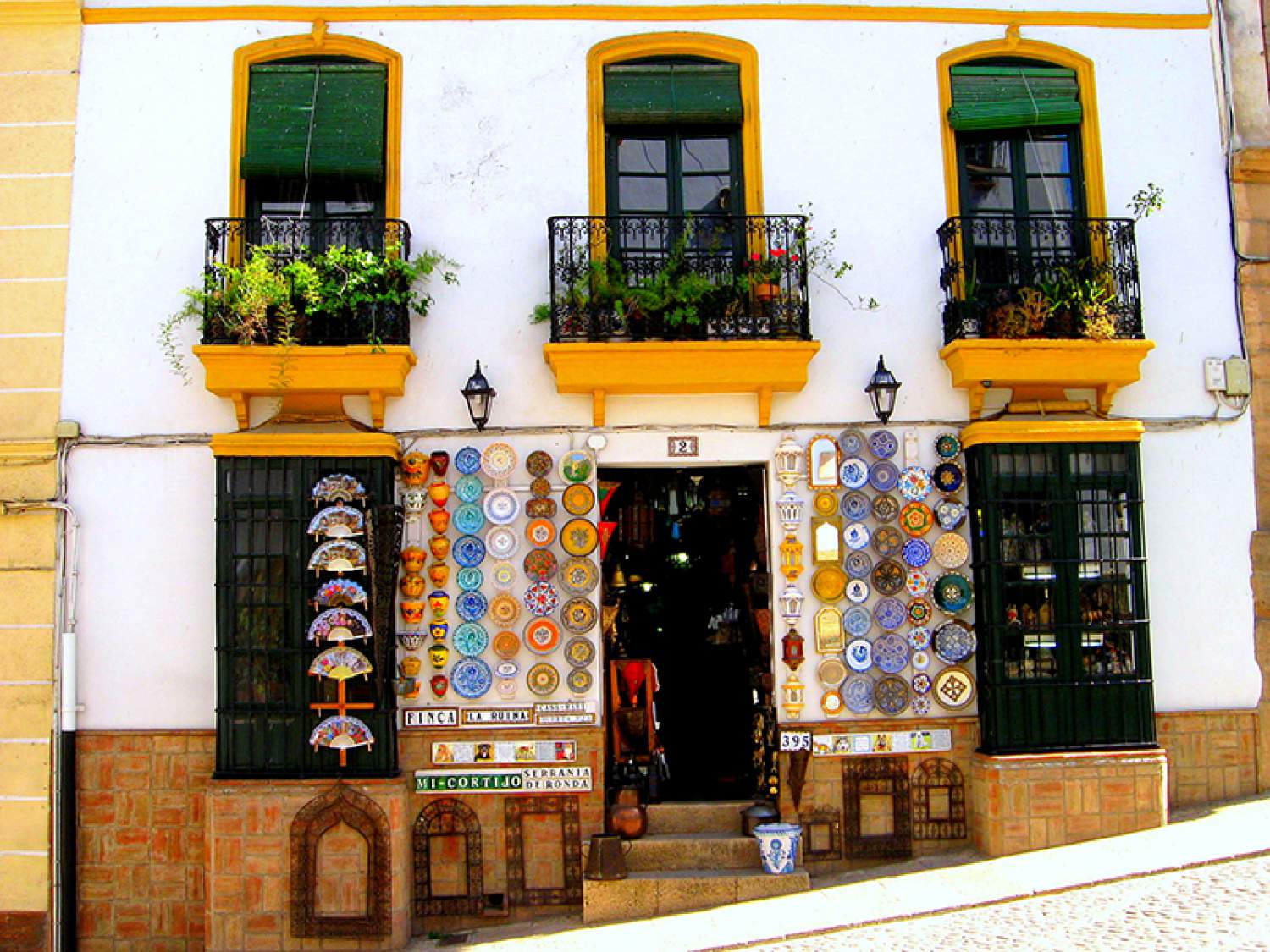 Gibraltar (well, it's almost in Andalusia…)
As British writer Laurie Lee so eloquently puts it, "Gibraltar is a piece of Portsmouth sliced off and towed 500 miles south", the towering limestone peninsula located at Spain's southernmost tip dramatically soars from its eponymous strait, awash with ostensibly English-looking pubs and out-of-place red phone boxes. The still active British outpost is of strategic importance as it overlooks both the European and African continents from its tiptop 426 metres above sea level; aside from the striking panoramas, "the Rock" is famous for its population of surprisingly extroverted Barbary macaques.
Alhambra
Built in the 14th century by the Nasrid Sultan of Granada, now a UNESCO World Heritage Site, the "Red Fortress" is the largest Islamic palace in Spain and one of the most iconic sites in the country. Rising at the foot of the snow-capped Sierra Nevada mountain range, it features luxuriant gardens where fountains trickle and exotic birds sing, walled by a seemingly never-ending succession of royal suites with intricately carved trappings. Notable sights at the Alhambra include Generalife Gardens, Palacios Nazaríes as well as Patio de Los Leones.
Fun fact: this is where Christopher Colombus received the Royal Court's endorsement from Ferdinand II of Aragon and Isabella I of Castile for his famous First Voyage in 1492, which would initiate the European colonisation of the New World.
Seville
Be still, our hearts: Seville is the real deal. Blessed with both character and beauty (it is, after all, the setting of illustrious Carmen opera), the sun-kissed Andalusian capital city spans 3000 years of history quite effortlessly, rumour even has it that none other than Hercules himself founded it. April is a particularly great time to visit, as Seville celebrates the annual Feria de Abril (a week-long party of non-stop street revelry), which is either preceded or followed by the world-famous Easter festivities of Semana Santa.
Sights you can't miss in Seville: Plaza de Espana, Alcazar Palace, medieval Santa Cruz quarter, maze-like Triana area, La Giralda minaret, and colonial riverside walks.
Costa del Sol
The aptly-named "sun coast" is not a hidden gem by any means; masses of European tourists flock to these shores every year in dire need of a vitamin D therapy with a side of exotic cocktails. But the busier resorts (Marbella, Fuengirola, Malaga, Torremolinos) didn't keep us from enjoying the soothing waves of the Mediterranean Sea on the quieter stretches of the coast (El Bajondillo, Ojen, Duquesa, Sabinillas, Estepona). These beaches are simply too blissful to be overlooked!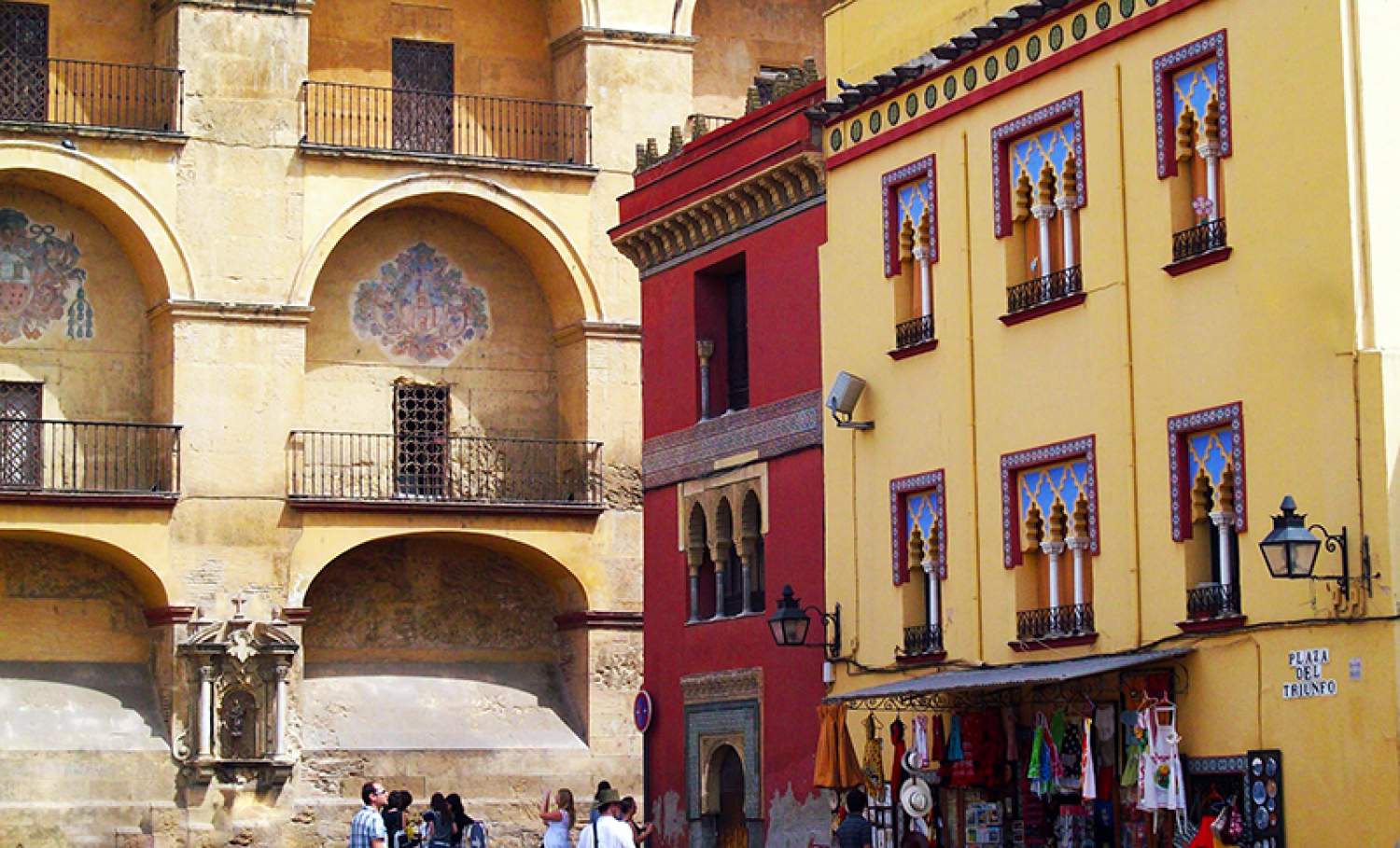 Cordoba
The narrow streets of Cordoba's Jeduria quarter, flanked by whitewashed houses and only partially concealed patios adorned by bountiful fuchsia azaleas, are undoubtedly a little slice of Instagram paradise.
But if you only had time for one stop in Cordoba, better make it the Mezquita: it remains, to this day, one of the most significant Islamic buildings in the world, a tribute to the thriving Moorish empire that ruled the better part of the Iberian peninsula six centuries ago. Cordoba, as the capital of the El-Andalus kingdom and Europe's most prosperous city, was then blessed with a splendid mosque that outshined all others and paralleled these new zeniths (including the now-iconic prayer room filled with 850 Byzantine-inspired red and white marble arches).
Caves of Nerja
A journey to the centre of the Earth if there ever was one, this spectacular series of caverns near Nerja stretches for almost 5 kilometres and comprises a surprising variety of natural formations, with abundant stalactites and stalagmites. The caves are now one of Spain's most popular attractions since their opening in the 1960s; lucky tourists may even be able to catch a unique concert in one of the naturally amphitheatre-shaped chambers.
Surf in El Palmar
The unspoilt and windswept beaches of El Palmar have made Costa de la Luz the undisputed surfing (along with other wind-based watersports) capital of Spain with year-round waves surfers around the world enjoy to tackle. Experts say that winter and spring are the best time to visit, as swell waves can reach as high as two metres. Obviously, aficionados will head to the waters right away, but amateurs should know that there are plenty of surfing schools along the elegantly preserved boardwalk. Whichever your type, you'll be glad to know that bars and restaurants are really quite plentiful in these parts – the perfect place to unwind after an either tedious or exhilarating day, depending on your surfing abilities.
Plan your winter vacation and fly direct with Air Transat to Malaga, Andalusia's main airport.
Cover photo credit: Marie-Eve Vallieres
The comments and contributions expressed are assumed only by the author. The recommendations, intentions or opinions expressed are not necessarily those of Transat AT Inc. or its affiliates. See terms of use of the Air Transat website.