It was literally a little girl's dream come true: going to Walt Disney World with our 2.5 year old daughter for the very first time. I thought I would share my personal experience and an overview of our favourite parks, as well as practical advice if you're planning a Disney vacation with your family soon.
But above all, my number one tip would be: enjoy every moment and have fun. Walt Disney World is the trip of a lifetime!
Walt Disney World with Kids: Planning Activities
Prior to departure, I downloaded the My Disney Experience mobile app, which I highly recommend for several reasons.
Firstly, it has a detailled map of all parks, with attractions and restaurants. As you can imagine, Walt Disney World is huge! Therefore, it's a good idea to take a look at the overall layout in order to make it easier to get your bearings once you get there.
Secondly, the app also allows you to create a daily schedule with restaurant reservations, activations schedule, and estimated wait times for attractions. You can even book activities directly on the app!
My main advice would be to book your meals in advance as everything can be booked quickly, especially if you plan to do restaurants with characters.
Lastly, depending on the time of year and how busy the parks are, it is possible to add the Disney Genie+ service. This is a "fast pass" that allows access to the Lightning Lane of several rides. It was quite useful for us! The service also includes tailor-made suggestions to enhance your stay according to your interests.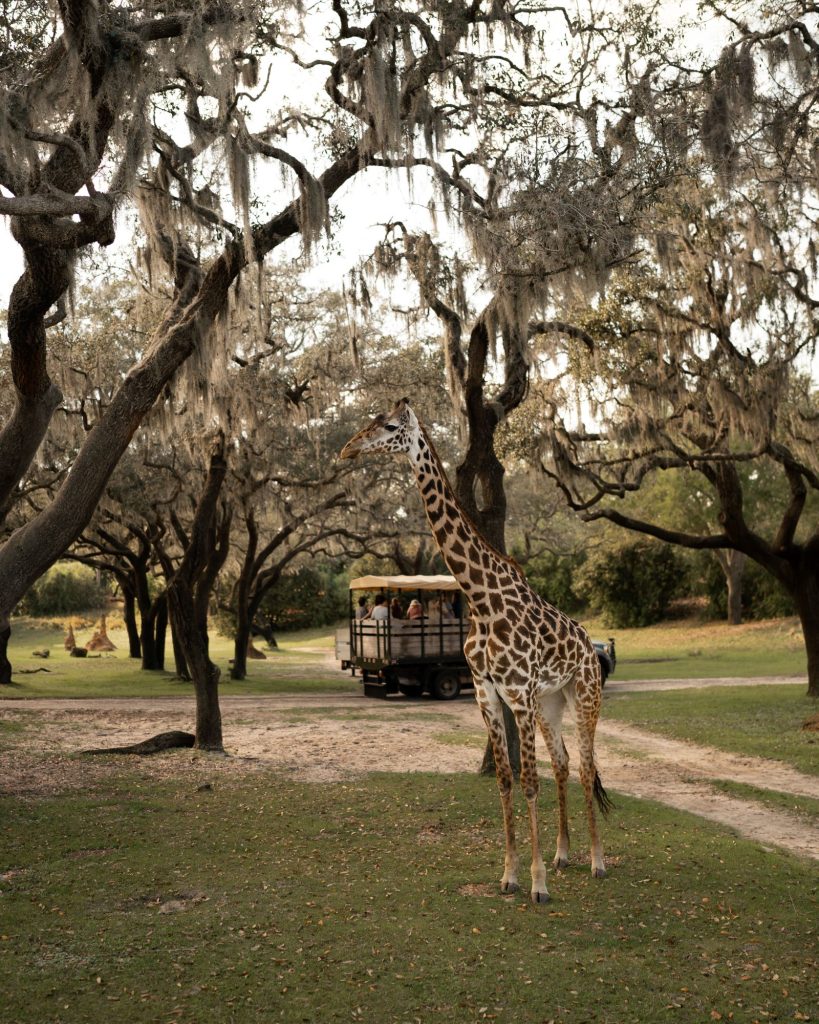 Our favourite theme parks
Magic Kingdom
It's hard to pick favourites, but this one is literally a fairy tale! I have to say that with a 2.5 year-old toddler, it is also THE park where, in my opinion, there is the most to do and see. My must-sees with young children would be:
A restaurant with characters like Crystal Palace, to meet Winnie the Pooh and his friends.
As for the rides, we loved the Arielle ride.
We also booked a meeting with Cinderella, it was lovely to see Celeste's reaction!
Otherwise, make sure to plan an evening in Magic Kingdom and stay a bit longer to watch the fabulous fireworks in front of the castle. It's absolutely magical!
Animal Kingdom
This was the second favourite park on our Disney vacation! It's dedicated to nature with beautiful landscapes and tons of fun animals.
You should definitely plan to do the Kilimanjaro Safari. It's a great experience, especially with children, and you get to see many African animals. It really feels like you're on a real safari and you even forget that you're, in fact, in Florida.
Now, for restaurants with Disney characters, I recommend Tusker House where you can meet Mickey Mouse and his gang, all dressed as explorers. We went there for lunch and our daughter was very excited!
Epcot
This is a very large park where you can experience 11 countries, each of them featuring typical restaurants, cultural performances, shops and attractions. There are many rides that we couldn't do as they were meant for older children. Nonetheless, our favourite part was "Under the Seas with Nemo" and then "Frozen Ever After", both of which are quite popular with younger children.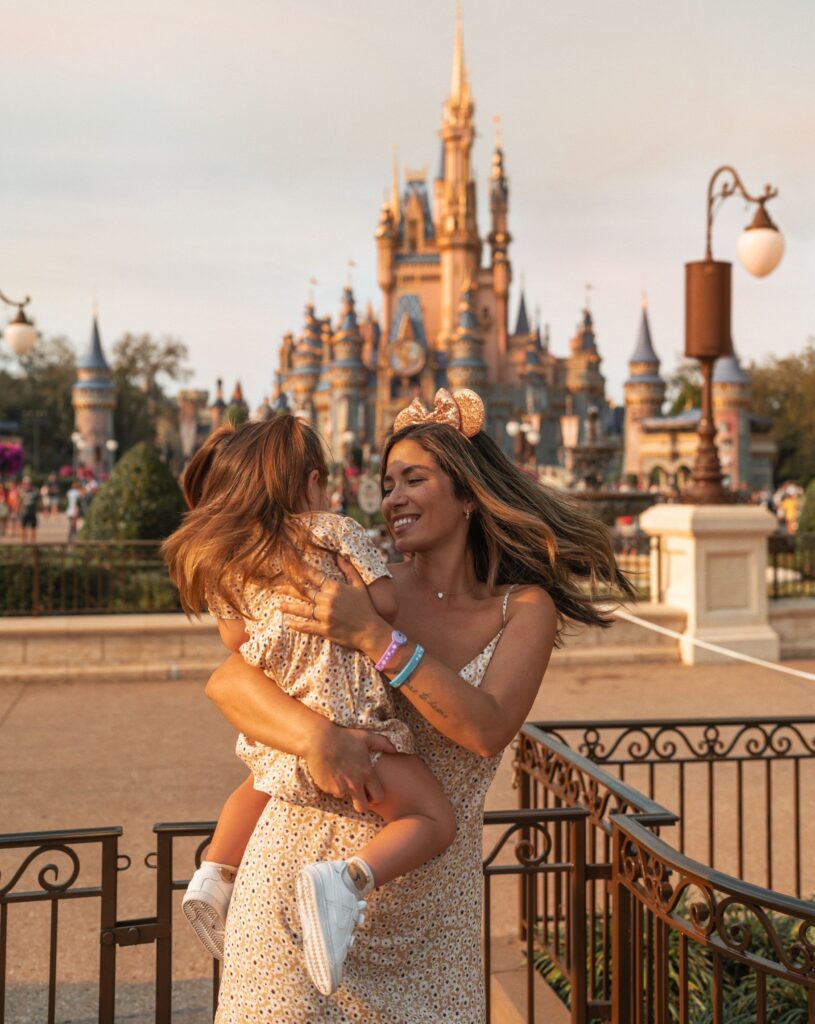 Walt Disney World with Air Transat
How long should you go?
We were there for a total of 3 days and had plenty of time to do the three parks that were recommended for our 2.5 year old daughter. All in all, it was an ideal length of trip for our first time at Walt Disney World as a family.
Where to stay at Walt Disney World?
In terms of accommodation, we stayed at the Coronado Spring Resort. It is on the Disney site itself. There is a mini-bus service that runs frequently to get to the different parks. We loved this hotel! There is a pool and various restaurants available on site, without having to travel.