A trip to Lyon, the gastronomic capital of France, turns into a food-fueled adventure.
"Nose? You ordered beef nose?" I asked my husband' Mark' as we sat inside a bouchon' a traditional working-class restaurant unique to Lyon' the capital of the Auvergne-Rhône-Alpes region of France.
"Why not?" He reached across the red-checkered tablecloth to pour some Beaujolais.
Why not' indeed? Nose is hip. So are bouchons' convivial family-style restaurants that sprang up in the 17th and 18th centuries to serve the canuts' Lyonnais silk workers who fuelled the city's booming silk industry.
Here's the thing' though. My husband is not hip. (Don't tell him I said that.) He didn't come to Lyon on a food pilgrimage like the legions of gastronomic tourists who flock here for the food halls' bouchons and Michelin-starred restaurants. He wasn't ordering breaded pig's trotters or "Jesus of Lyon" sausages because it's trendy' but because Lyon's celebration of food is as honest as his love for France and meat.
Luckily' I found plenty to tempt my lighter palate: airy-as-a-cloud pike dumplings (quenelles' salade Lyonnaise' even the provocatively named silk worker's brains' cervelle de canut' a dish that sounds as if it came from the graveyard but is actually soft cheese with herbs.
One of the best places to experience Lyon's vibrant food culture is at Les Halles de Lyon – Paul Bocuse' a bustling food hall named after Lyon's most celebrated chef. The leading figure behind the French style of cooking that would become known as nouvelle cuisine' Paul Bocuse also founded the prestigious Bocuse d'Or culinary competition in 1987' making 2017 the contest's 30th anniversary.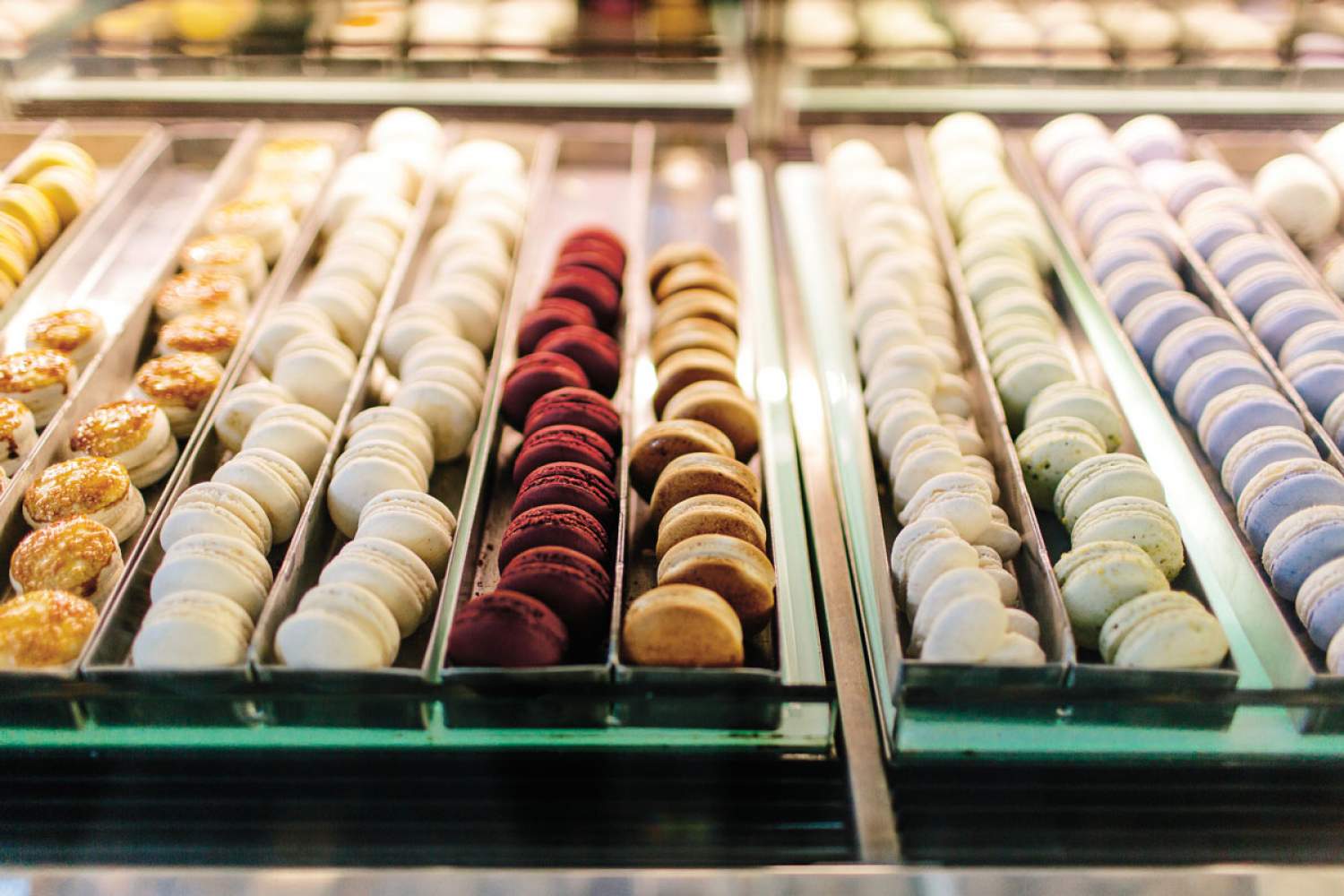 It was impossible to express my true taste-bud happiness as Mark and I cruised by stalls selling everything from plump Bresse chicken to multi-hued macarons' not so much because I was overcome with emotion but because my teeth were clamped shut by the caramelized sugar in the pink praline tart I'd just bought at Boulangerie Jocteur. Unique to Lyon' these bright-hued confections are said to have been inspired by the Rhône Valley's rose gardens.
Whether that's true or not I don't know' but as I marveled at other regional specialties such as the creamy Saint-Marcellin cheese at La Mère Richard and the artisanal sausages at Charcuterie Sibilia' it seemed clear Lyon's cuisine has been shaped by the lakes' farms and vineyards that surround it. Maybe that's the real treasure of Lyon, the rich local produce that turns a trip here into a journey of flavors' whether you're a meat-loving adventurer or not.
By: Carol Perehudoff
The comments and contributions expressed are assumed only by the author. The recommendations, intentions or opinions expressed are not necessarily those of Transat AT Inc. or its affiliates. See terms of use of the Air Transat website.