Nestled on the eastern coast of Mexico's Yucatan Peninsula, Tulum is a utopian destination for lovers of sun, culture, and spicy, colourful cuisine. Whether you're looking for beaches to lounge on, authentic local restaurants, fascinating archaeological sites or delicious cocktails, this Tulum travel carefully hand-picked by our colleague Caroline will awaken your senses and make you truly enjoy your vacation.
Where to eat & drink in Tulum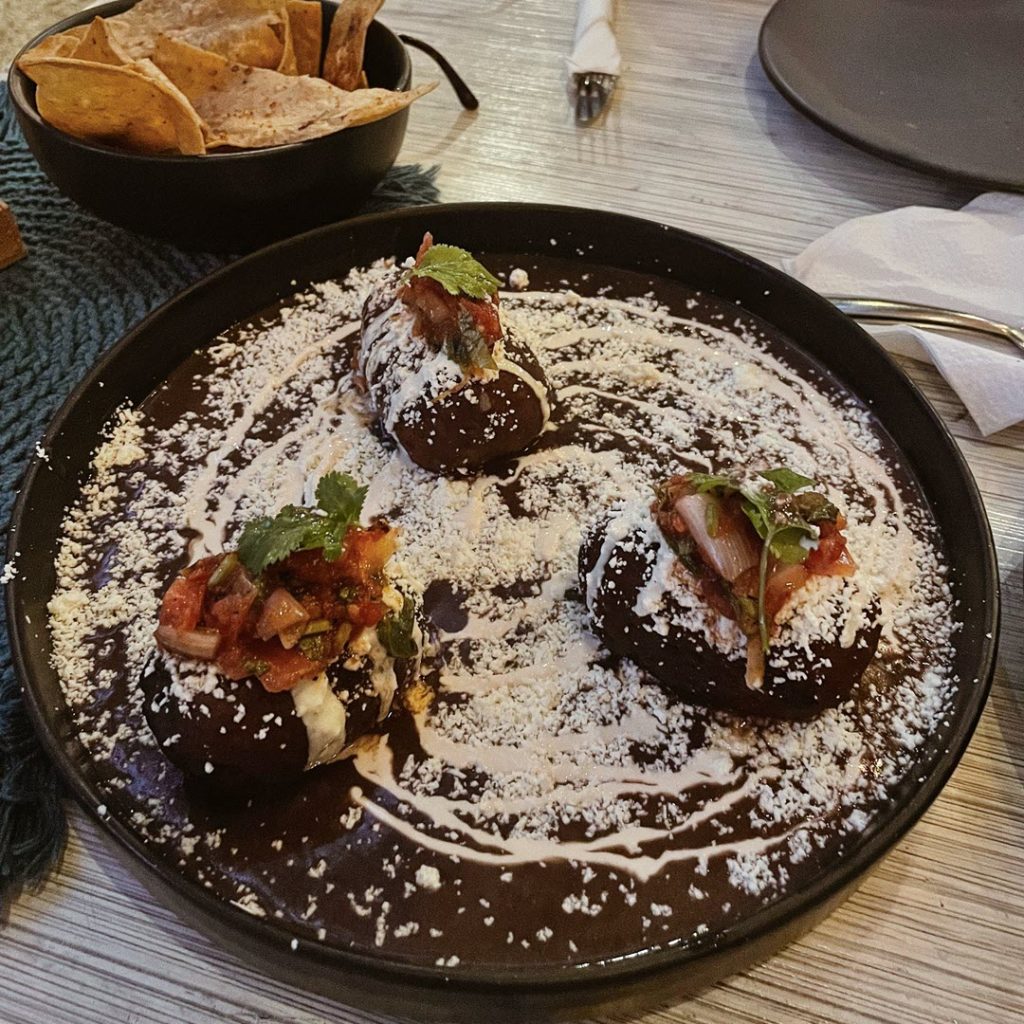 This restaurant is known for its pink walls, seafood bowls and ceviches as fresh as they are tasty. Its warm atmosphere is occasionally enhanced by musicians. This Tulum gem has everything to charm your sore eyes and delight your taste buds.
As its name suggests, this restaurant is set in the middle of a small tropical garden. Perfect for breakfast or brunch, its menu cleverly combines local flavours with North American food. It serves colourful dishes and drinks such as beetroot lattes, avocado-chimichurri toast or the classic Mexican dish huevos rancheros.
A very popular traditional taqueria offering classic no-frills taco options that are delicious and affordable. A must visit for dinner and authentic Mexican tacos in Tulum.
A very friendly and welcoming micro-café, despite its modest size. You can enjoy a perfectly creamy espresso in a small coconut, a smoothie or a fresh juice.
Surrounded by lush vegetation, this romantic Tulum restaurant truly enchants all visitors. The gourmet menu focuses heavily on fresh seafood (try the lobster and coconut risotto or the passionfruit crispy octopus). Plus, the creative cocktails are simply a feast for the eyes. All things considered, definitely one of our preferred stops in this Tulum travel guide.
A more upscale address, with impeccable service yet unpretentious atmosphere. Hearty but elegant dishes await! The cuisine is inspired by the flavours from the Tabasco region, where fish and seafood evidently are in the spotlight.
Things to do in Tulum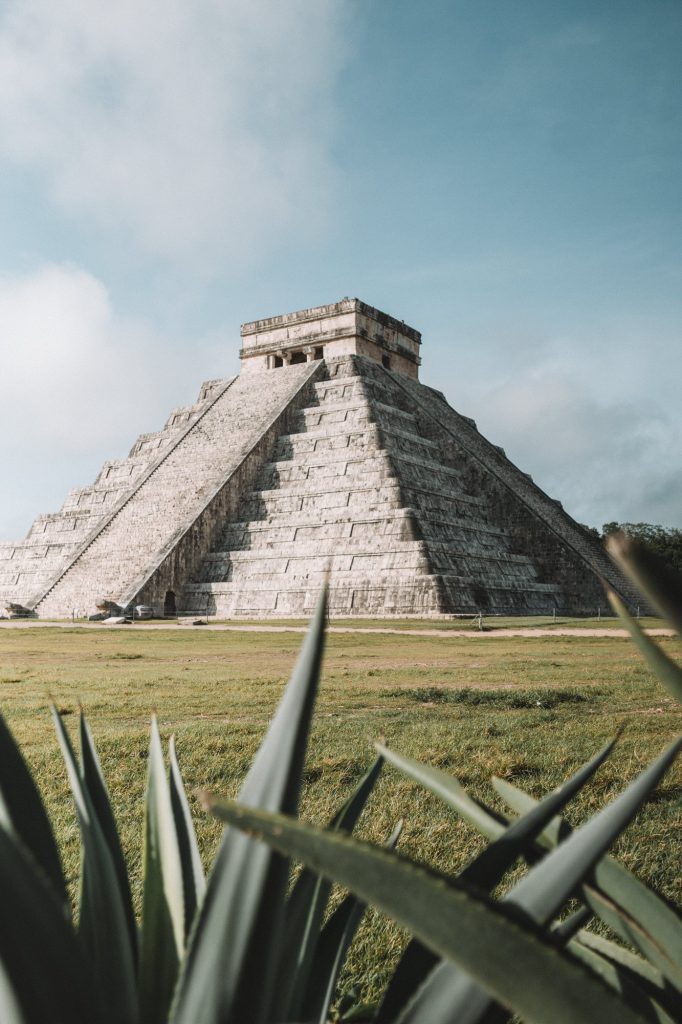 The famed archaeological site is located on a cliff overlooking the Caribbean Sea and offers spectacular views. It transports us to the heart of the fascinating history of the Mayan civilization. Remains of temples, palaces and fortifications dating back to the 13th century are framed by a white sandy beach and vibrantly coloured jungle. Certainly one of the must-see Maya sites in Yucatan, in all of Mexico in fact.
Nestled in the middle of the Yucateca jungle, this 7th wonder of the modern world is arguably the most famous Mayan monument. If you think you can skip this classic Tulum travel landmark, think again!
Amongst its spectacular structures and relics is the iconic pyramid of Kukulcan, the most iconic god in Mayan mythology. It impresses both in size and architectural details acutely atuned to astronomy. History buffs will be delighted to learn more about the religious beliefs and cultural practices of this fascinating civilization.
RELATED: 7 things you (may) not have known about the world's pyramids
Many ask the question, and many have different answers. What is the best cenote in Tulum?
Emblematic of Mexico and sacred in Mayan culture, cenotes were shaped millions of years ago by underground water. The result is impressive rock formations, housing pools of crystal clear fresh water. These natural jewels are found throughout the Quintana Roo region, in a variety of shapes, sizes and depths. However, when factoring in distance, transportation, time of arrival and entrance fees altogether, picking the most beautiful cenote is a delicate matter.
Perfectly located at just ten minute from downtown Tulum by bike, Cenote Calavera is nevertheless a great option for a leisurely morning. Going early also allows you to avoid the crowds. The structure's exterior shape is reminiscent of a skull! It allows the more adventurous to dive in, alternating with a bit of reading and a cool cerveza. Home to bats and catfish, its mysterious subterranean landscape is perfectly subdued by the sun's rays making their way through.
The beaches of Tulum
Easily accessible by car or bike from the city, Tulum's beaches are famous for their breathtaking beauty. Imagine warm, crystal clear turquoise waters, stretches of pristine white sand and a refreshing sea breeze!
Relax in the shade of a palm tree with a coconut juice. Alternatively, venture out to explore the coral reefs by diving or snorkelling. With stunning views of the Tulum ruins and a postcard-perfect look, Paraiso Beach is surprisingly free. It also offers a choice of restaurants or bars.
RELATED: 3 Must-See Beaches with Turquoise Waters in the Riviera Maya
Useful Tulum travel tips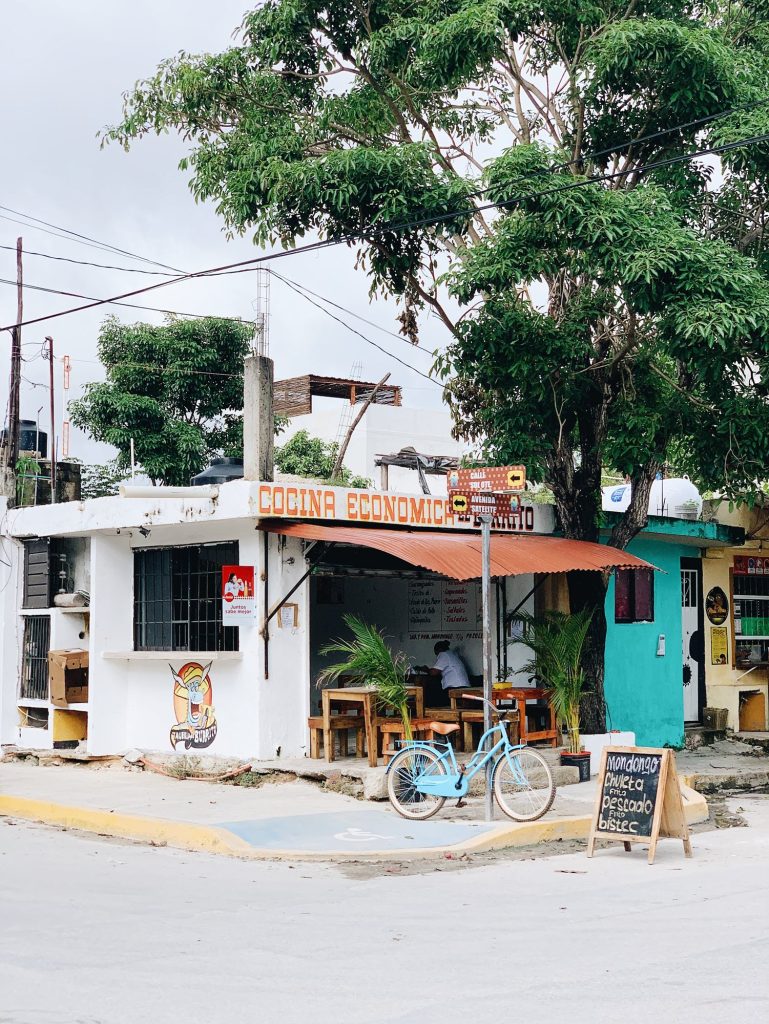 Get around by bike
As noted earlier, cycling is a great way to get around Tulum. Besides, you can also explore the city in both a budget-friendly and eco-friendly way. There are many rental options to choose from! Firstly, be sure to read the contract. Secondly, inspect and test your bike. Thirdly, always store it with its lock in the safest place you can find. One of our top tips for any Tulum travel planning!
Sunscreen is not optional
Because of its exceptional meteorological conditions, the Tulum sun does not mess around with UV rays. Especially if you are exposed to it straightaway after months of Canadian winter! Limit the damage by applying sunscreen religiously, wearing your favourite cap and taking breaks in the shade whenever possible. Your skin will thank you as a result.
Habla español
Even if your knowledge of Cervantes' language is basically rudimentary, the locals will appreciate the effort. If only for polite greetings! Some people simply do not speak a word of English. Even in restaurants and hotels, make sure you have a few Spanish words at hand. Hola, muchas gracias, and por favor will always come in handy, for example.
Tulum essentials
In summary, don't forget to try a Michelada, try the famous mole, practice your salsa steps and soak up the vibrant atmosphere on your upcoming trip to Tulum!