With its vibrant turquoise waters, sugary sand beaches and lush rainforests, Jamaica is like a sight of paradise. Every year, vacationers from around the world are drawn to its coasts and we don't blame them – they offer hours of sunrays and tropical bliss.
That being said, the Home of All Right offers much more than gorgeous beaches and resorts. Next time you're in this Caribbean country, venture out of your all-inclusive paradise to see and taste the real Jamaica. Trust us, you won't regret it.
We rounded up some of the most authentic experiences on the Western coast to discover Jamaica's laid-back living, flavourful tropical cuisine and lush landscape.
Live unique experiences around Montego Bay
Raft through the jungle on the Martha Brae River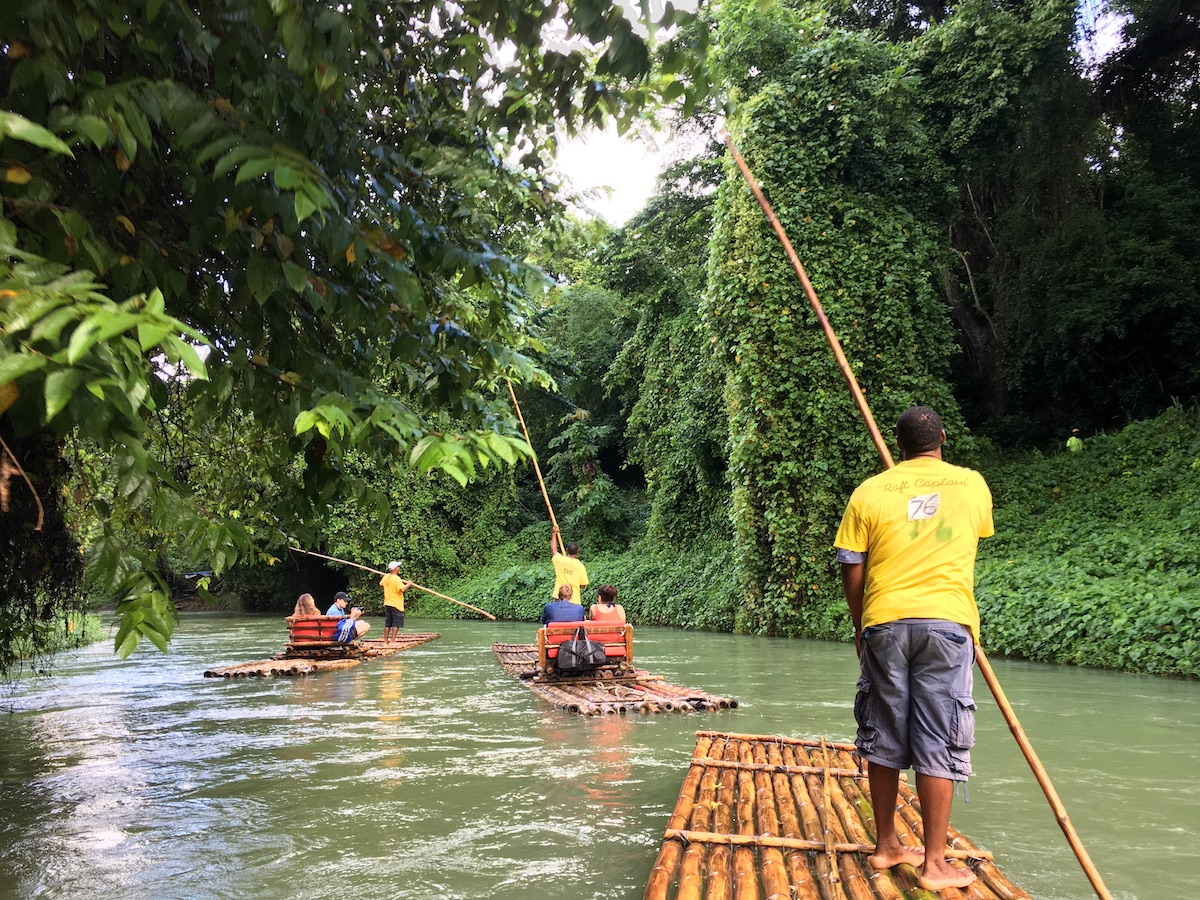 Gliding down the Martha Brae River on a bamboo raft is guaranteed to make all your worries drift away. Located approximately a 30 minute drive east of Montego Bay, it's a very accessible activity to do with your loved ones. The sound of the river flowing, the exotic birds and tropical vegetation will make this experience unforgettable. Don't worry, the rafts are very stable and the seats are padded for extra comfort. So, sit back, relax and take in the scenery. Ask the captain of the raft to tell you about the legend of Martha Brae and let yourself be guided peacefully down the river.
Tip: Bring mosquito repellent and your swimsuit, as you may want to take a dip in the river.
Only 2 adults per raft, but you can fit an extra small child or two.
Length of trip: 60 to 90 minutes
Taste the best jerk you've ever had at Scotchies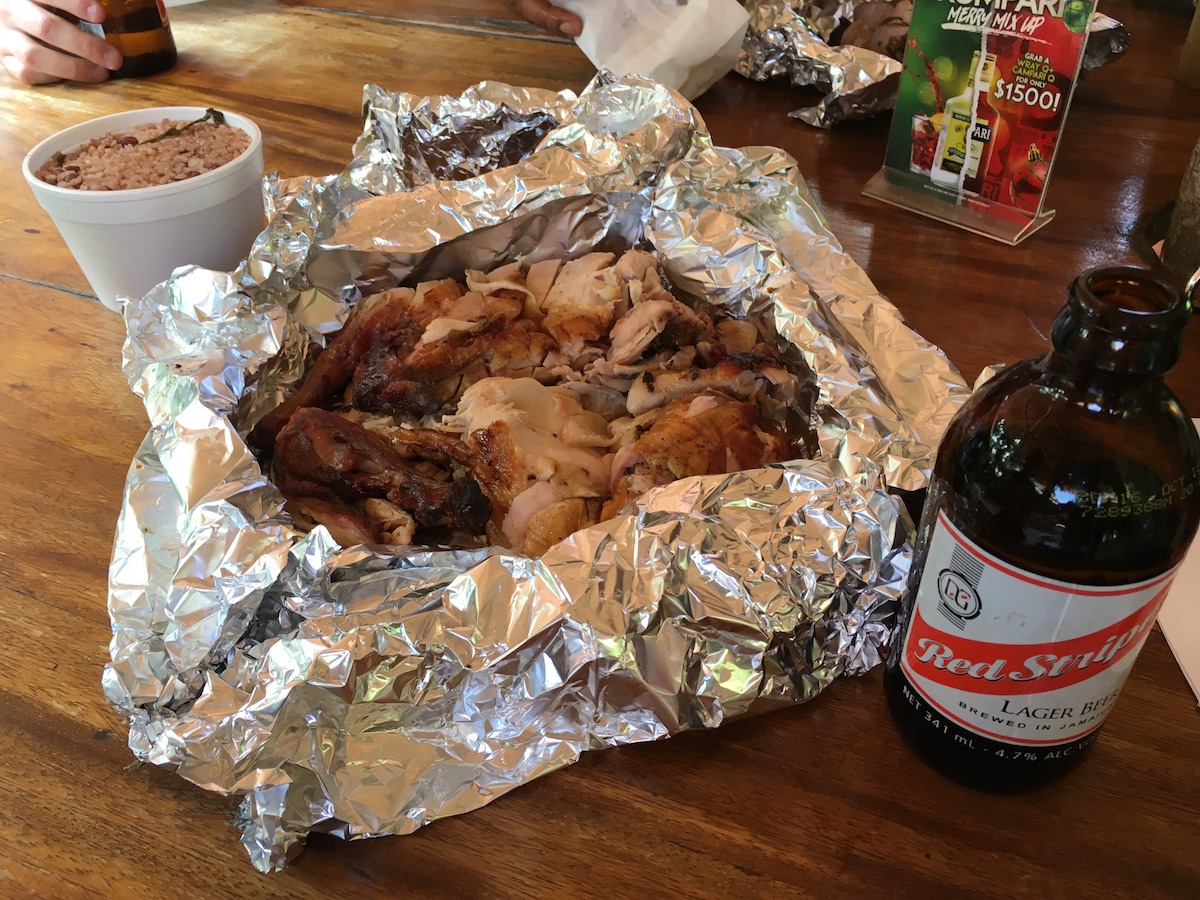 No trip to Jamaica would be complete without tasting the famous jerk chicken. Opt for a delicious lunch at Scotchies, an open-air eatery with a real Jamaican atmosphere that serves genuine jerk dishes. This typical cooking style marinates the meat with allspice and scotch bonnet pepper; it's then slowly smoked over pimento wood. You're in for a treat!
Tip: Make sure to order some delicious side dishes with your jerk, such as festival (a sweet fried dough stick) and some rice and peas. Jerk dishes are best eaten with fingers!
Scotchies has three locations: one is 10 km from Montego Bay; the other two are in Ocho Rios and Kingston.
Feel goosebumps at the Rose Hall Great House
Immerse yourself in the historical heritage of the island by visiting the Rose Hall Great House, Jamaica's most famous and allegedly haunted mansion from the eighteen century. Located 30 minutes east of Montego Bay by car, this well-preserved plantation house can be toured with a guide. Once you step into its towering front entrance, the storytelling begins: you will learn about Annie Palmer, the mistress of the plantation, also known as the White Witch of Rose Hall, who killed her three husbands and countless slave lovers in this great house.
Tip: For a spookier visit, we recommend taking the candle-lit evening tour, who knows, you might encounter the ghost of Annie Palmer roaming the halls…
Opened daily:
Day Tours: 9:00 am – 6:00 pm
Night Tours: 6:30 pm – 9:15 pm
The must-see places near Negril
The deserted island of Booby Cay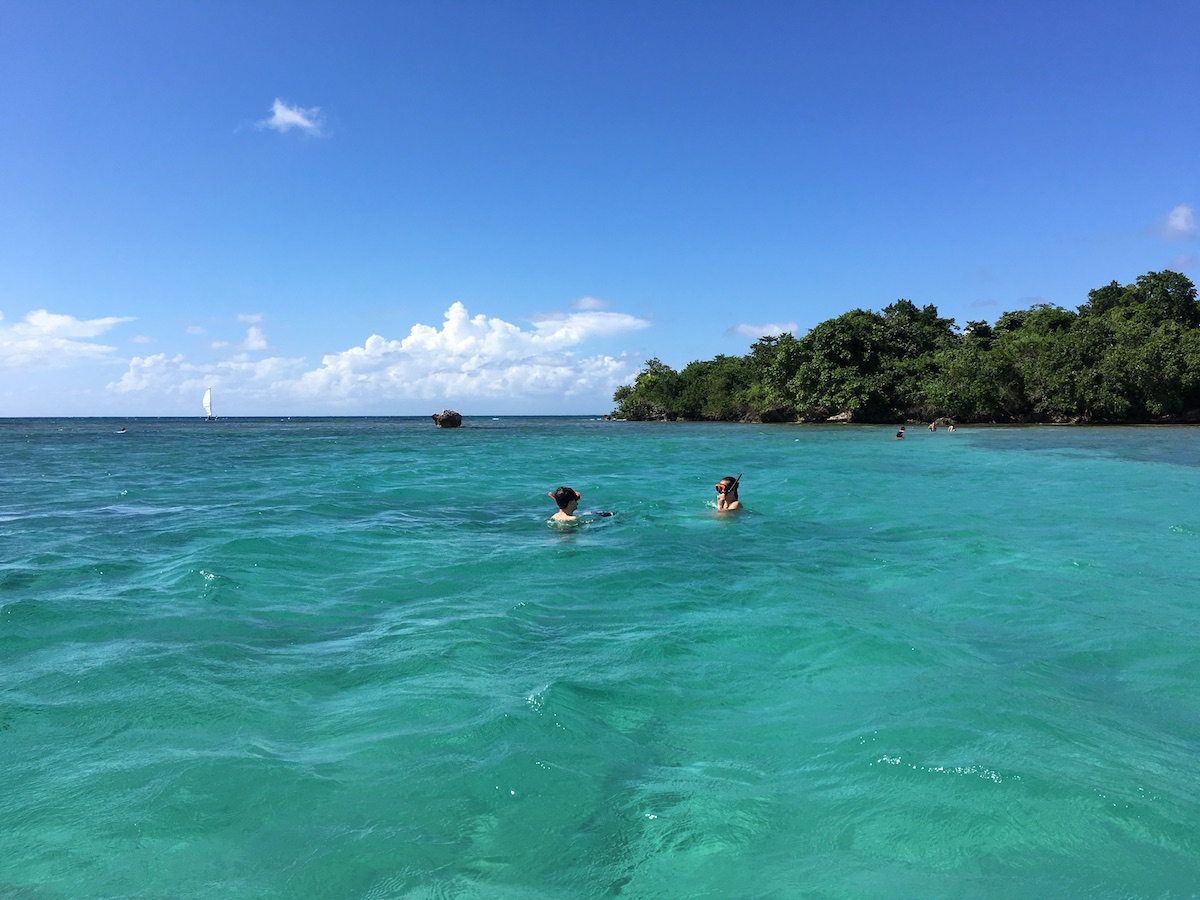 If you're in Negril, on the far western tip of the island, you can give into guilt-free sloth on its superb white sand beaches. But, chances are you won't be the only one since it's a busy resort town. If you're looking for solitude or at least a more peaceful place, we recommend taking a boat ride from Negril to visit the deserted island of Booby Cay (yes, you read correctly). You can enjoy a few hours of snorkelling, swimming or scuba diving in the turquoise waters or sunbathing on its tranquil beach.
Tips: the island doesn't have any facilities, but you can eat one of the most delicious grilled lobsters of your life right on the beach (about $20 for a small one).
Negotiate your rate with the boat captain before you go, it should cost between $40 and $60 per adult for a couple of hours including the snorkeling gear.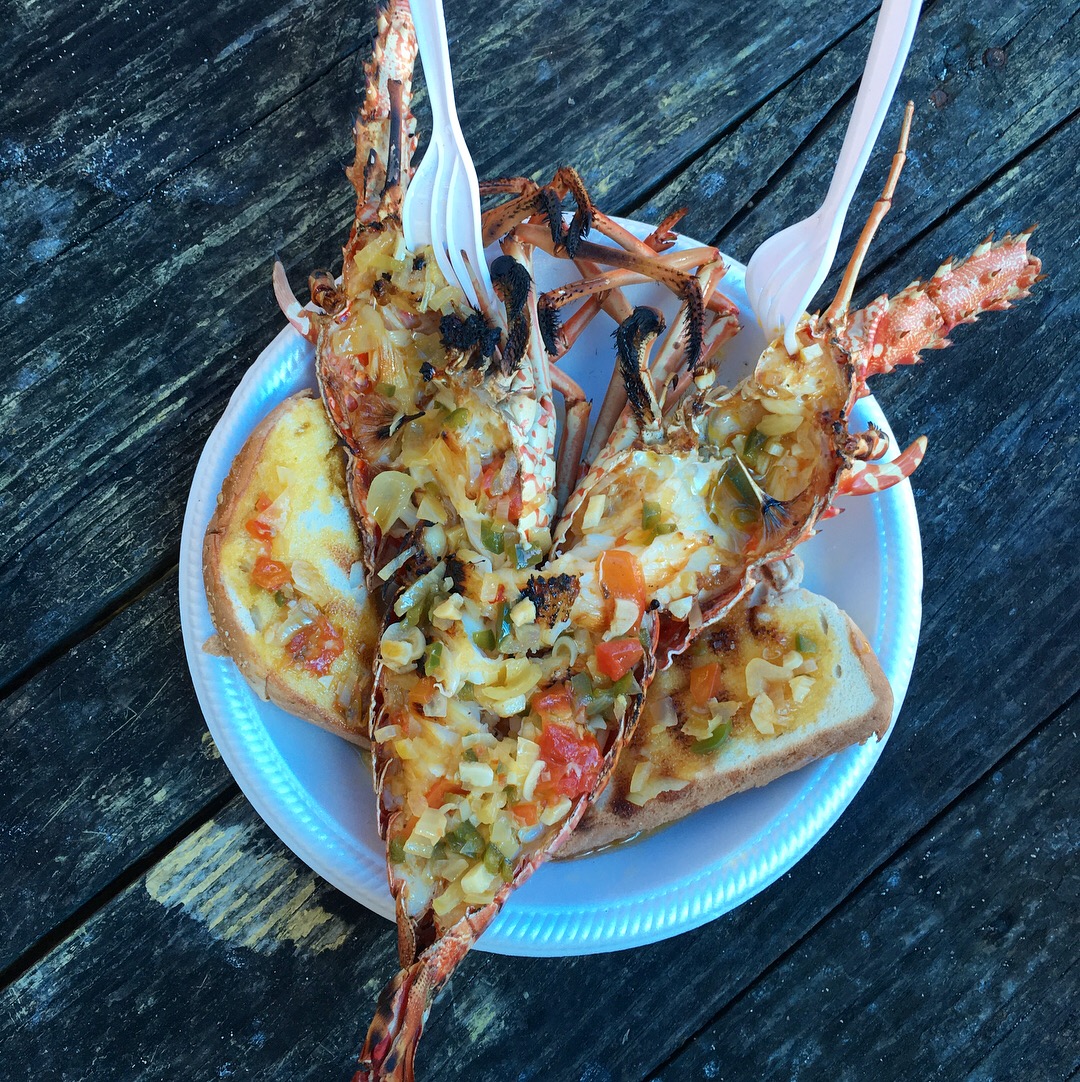 Be one with nature at Zimbali Retreats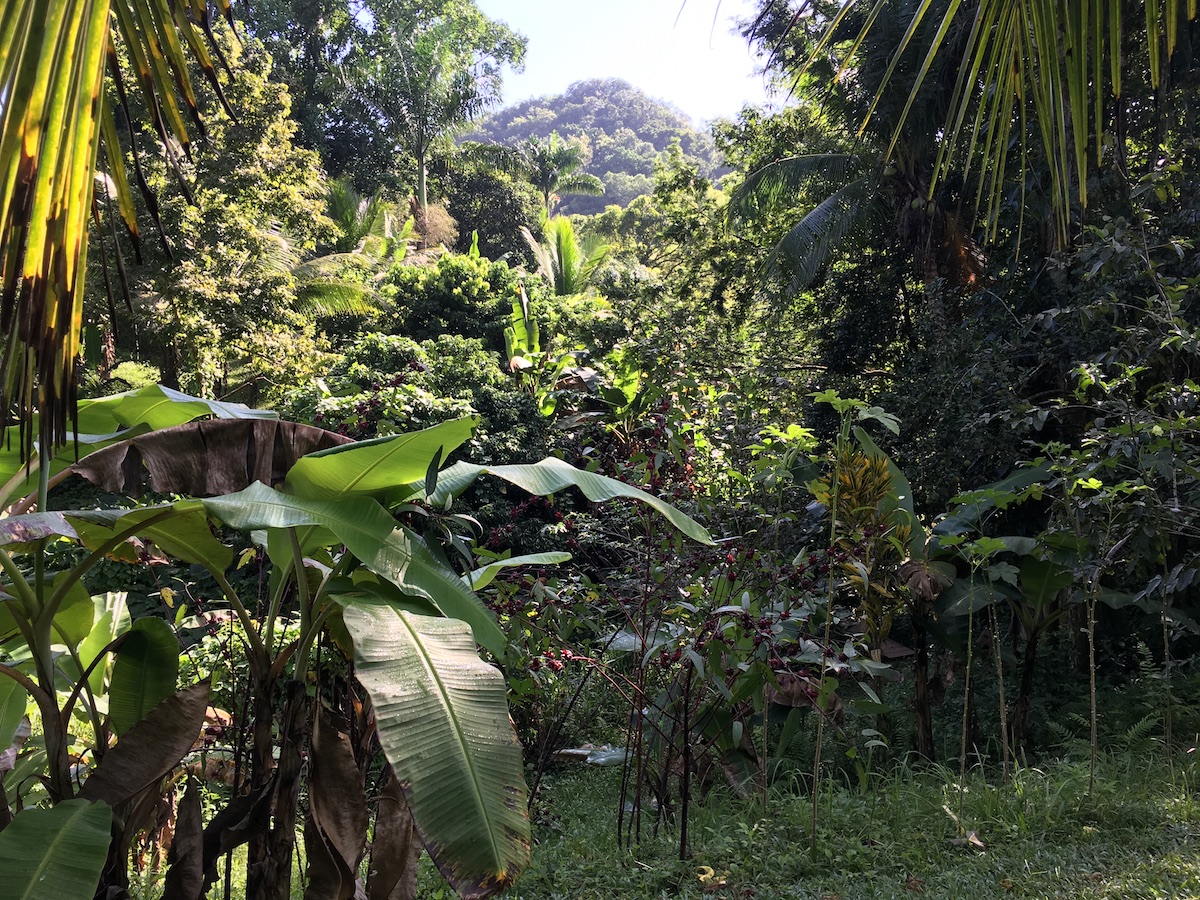 If you come to Jamaica, you might hear about the Rastafari philosophy, which is an essential part of its culture. This belief system holds ultimate respect for animals and nature. Rastas also follow a specific diet called Ital, where they only eat natural foods and no meat.
If you're looking for an authentic Rastafari experience, head to Zimbali Retreats, situated only 20 minutes from Negril. The owners, Alecia and Mark, will warmly welcome you into their zen retreat and offer you a tasty organic farm meal.
You can take a Rasta Tour with "Fira, the Rasta", a guide who will take you around the farm and show you all his fruit trees and plants. He will cook you a delicious Ital lunch on the wood fire.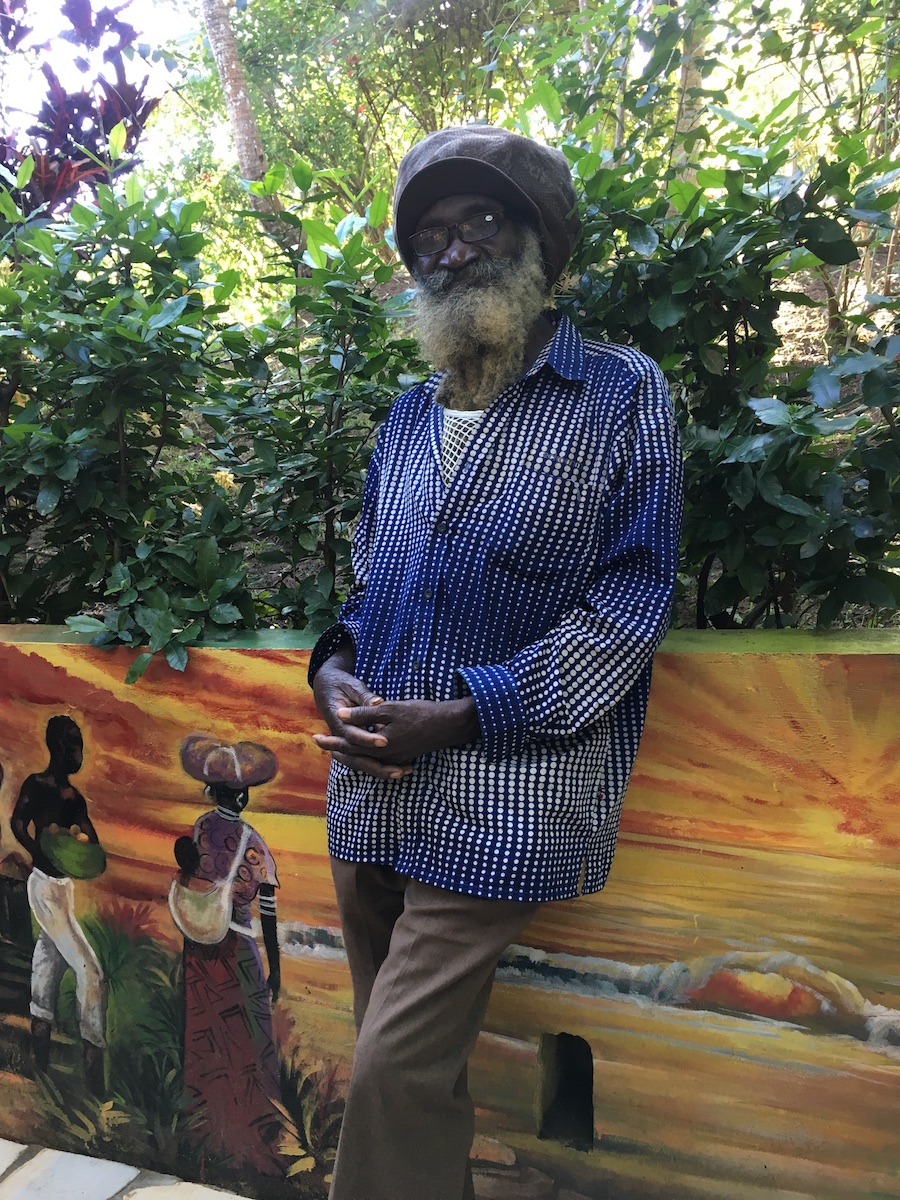 You can also meet Bongo Roache, a certified herbalist & respected Rasta Elder. He offers herbal tours on the farm and shares his knowledge about healing plants. If you wish to bond with Mother Nature a little longer, you can stay in one of their lovely eco-friendly lodges.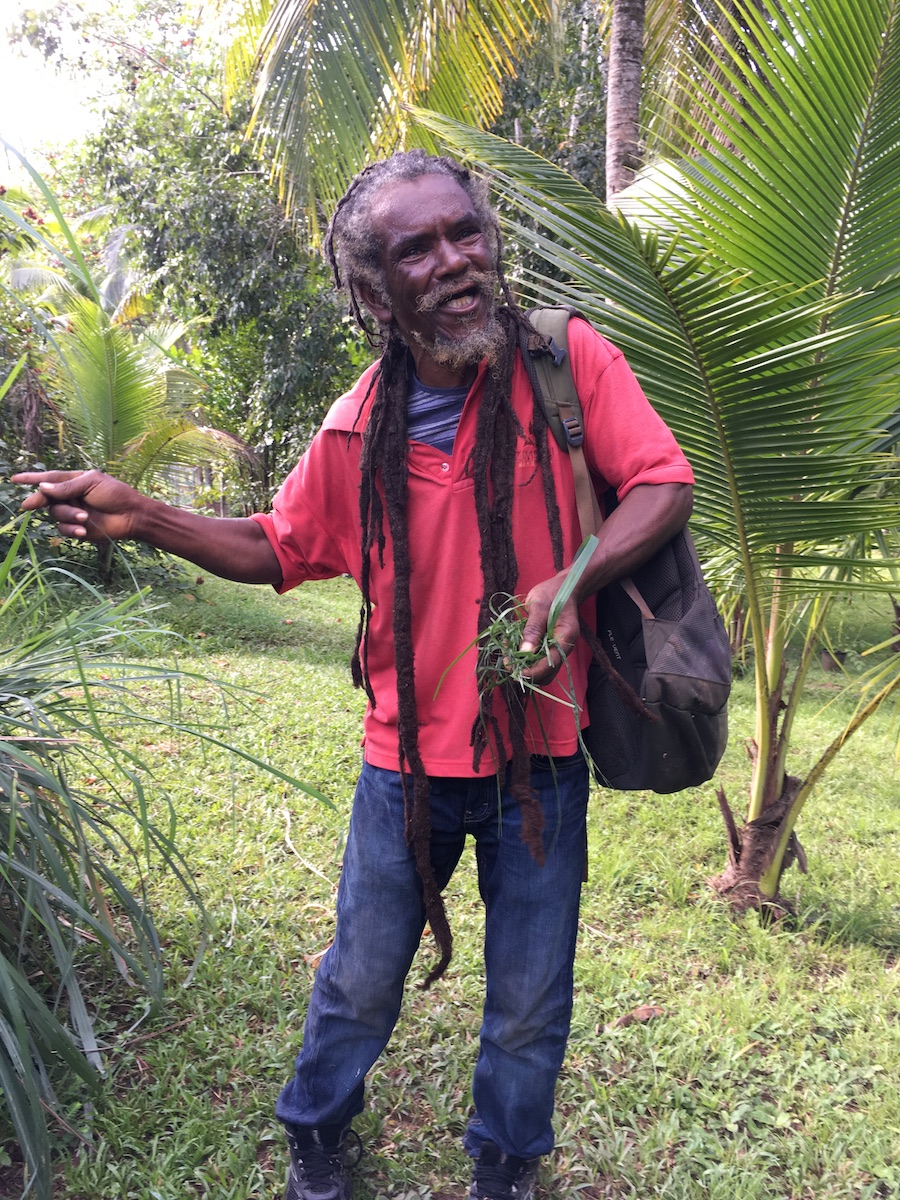 Tip: If you take the Rasta Tour, wear good walking shoes and bring insect repellent as you will be doing a moderate hike on the farm.
Drink in the sunset at Rick's Café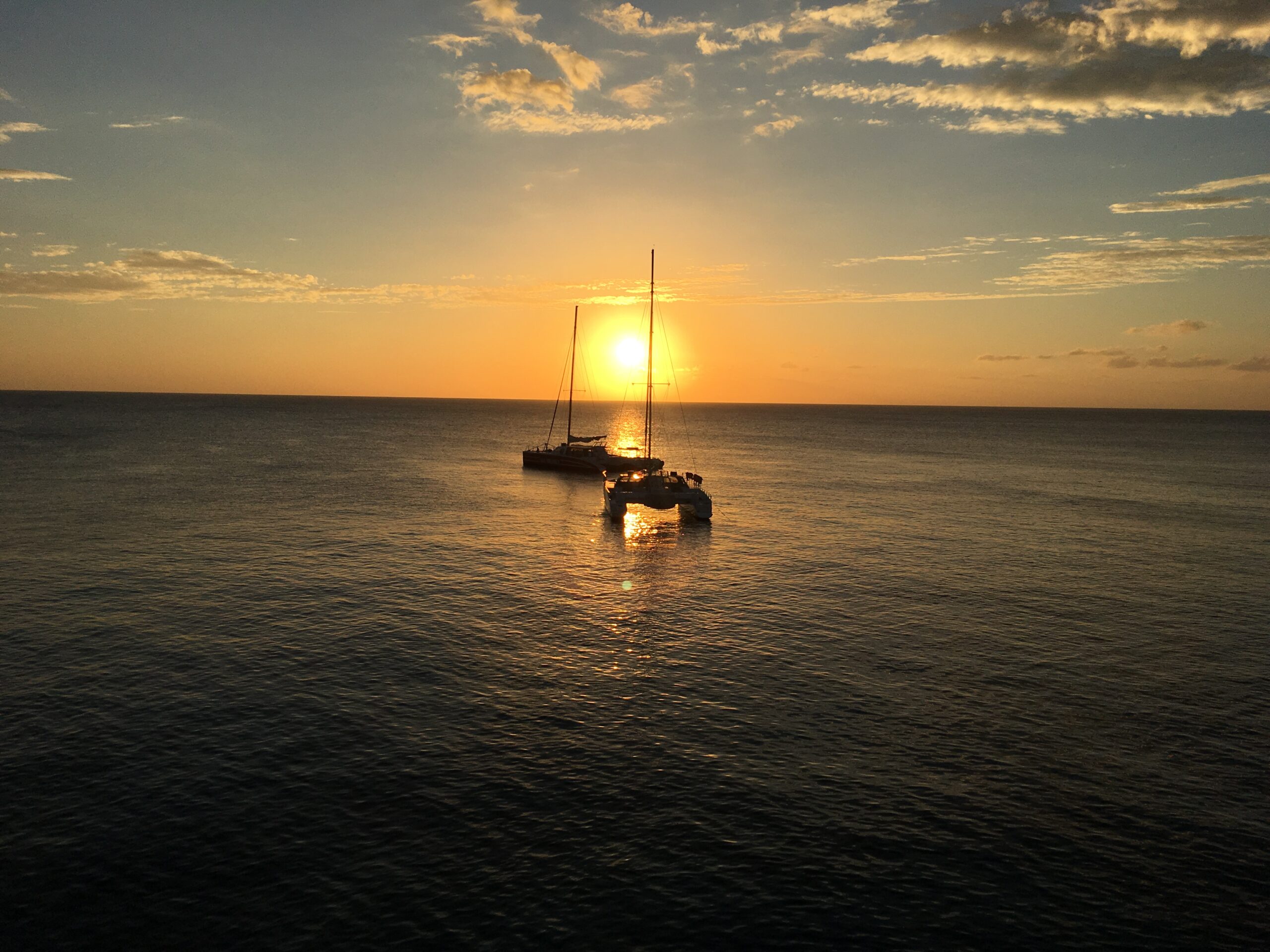 This is not an off the beaten path place (read: very touristic), but it's a must, and it's still sure to please you. Who wouldn't want to gaze at one of most beautiful sunsets in the world with a backdrop of live reggae music? Rick's café is located on the West End Cliffs, at the top of a 35-foot high cliff, so the other main attraction is cliff diving. You can watch local professional divers or, if you are a brave soul, why not give it a try?
Tip: It's a very crowded place, so try to arrive at least an hour before sunset, pick a spot near the bar and drink in this breathtaking view with a red stripe beer.
Opened daily: 12:00 pm to 10:00 pm, admission is free.
Are you ready for an authentic vacation in Jamaica? Yamon! Book your trip and get ready for surprising and wonderful moments.
All photo credits: Air Transat
The comments and contributions expressed are assumed only by the author. The recommendations, intentions or opinions expressed are not necessarily those of Transat AT Inc. or its affiliates. See terms of use of the Air Transat website.