Nadia, a marketing specialist at Transat, loves Jamaica so much that she's been there ten times in just a few years, making her the perfect candidate to help you plan your very own dream vacation in Jamaica.
"The country holds a very special place in my heart," she explains. "Whenever I go there, people welcome me back as if I was part of their family."
Needless to say, she has a long list of go-to spots on the island. From her favourite beaches (that many tourists don't know about) to her top restaurants, here are the places she always makes time for whenever she's visiting Bob Marley's home country.
Where to eat in Jamaica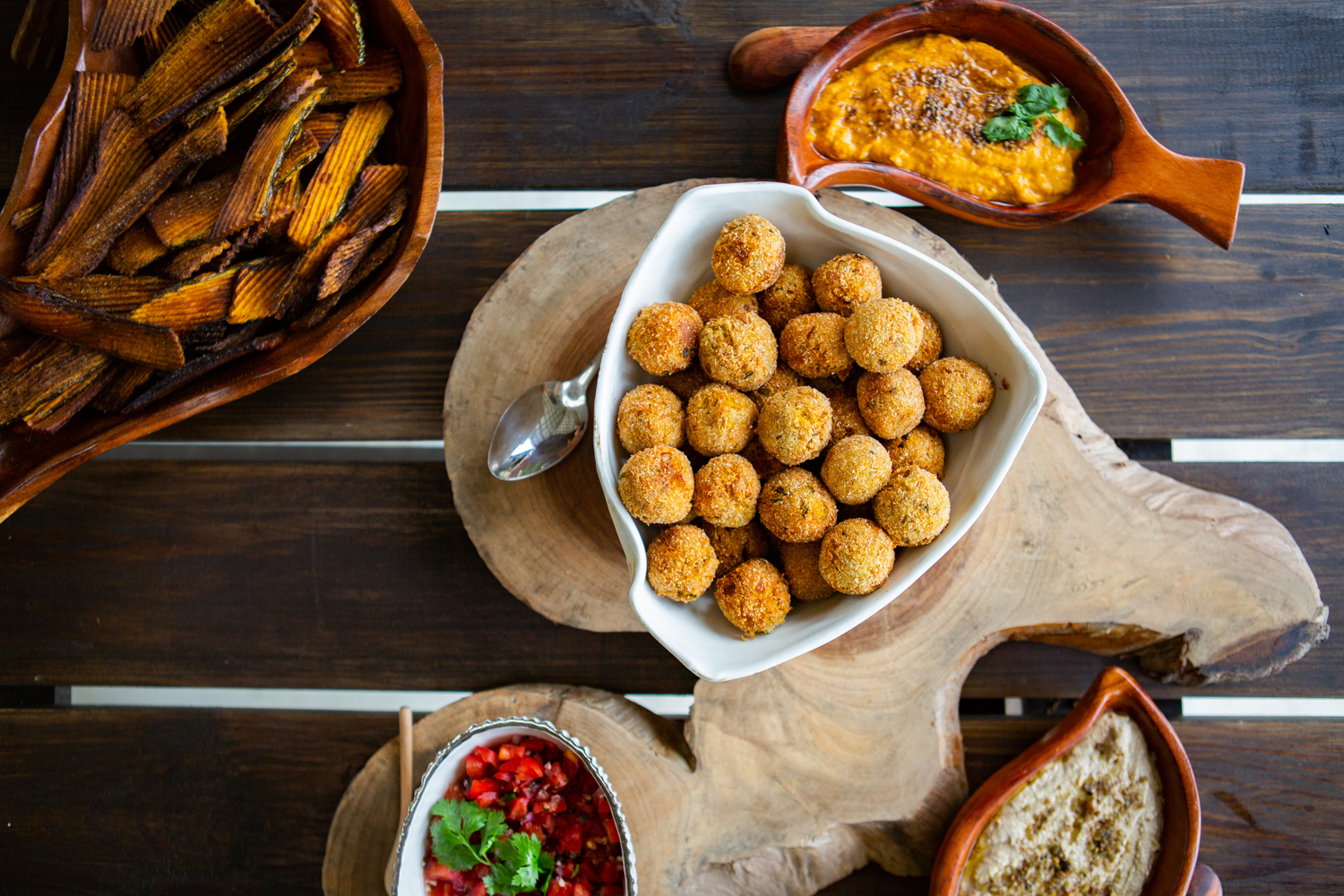 For a sophisticated experience
The adventure begins with Christopher Binns, farmer and co-owner of the restaurant Stush in the Bush, driving you to the top of Free Hill, where you can gaze upon the ocean and the lush peaks of the north coast. He'll recount the history of the area, then lead you to the indoor/outdoor dining room that he built himself.
His wife Lisa will greet you with a welcoming hug before bringing out vegetarian dishes made with ingredients harvested from their farm. Staples include fried plantains (the best you'll ever taste), a perfectly seasoned pumpkin bisque, and a carrot cake you'll be dreaming of for years. The experience lasts about four hours (including a visit of the farm). Be ready to share your meal with strangers—or at the very least, with the couple's friendly dogs.
By reservation only.
Free Hill, Bamboo, St. Ann
For a taste of the national dish
Ackee and saltfish—a dish made of the national fruit (ackee), salt cod, onions, tomatoes, and bell peppers—is the perfect breakfast. Miss Dawn, the venerated boss of Smurfs Cafe at Treasure Beach, makes an excellent version, but if you have the chance, try her delicious ham omelet too.
Treasure Beach, St. Elizabeth
For a sampling of Jamaican patties
Patties are stuffed pastries (filled most often with beef or chicken) that you can eat on the go. Just like Montrealers are either Team St-Viateur or Team Fairmount when it comes to bagels, Jamaicans have strong allegiances to either Tastee Patties or Juici Patties. You can decide which chain is your favourite.
Several locations across the island
For the best jerk food
You can smell the smoke from Scotchies way before you even see the restaurant, and that's exactly why you need to visit this shrine to jerk cuisine. Start by checking out the grill, where the cooks prepare huge pieces of pork or chicken by covering them with metal sheets to trap the smoke in. When you order, make sure to get a side of rice, sweet potatoes or bammy, a fried cassava flatbread that's not only popular, but downright essential on any vacation in Jamaica.
Finish things off with a nice Red Stripe beer to really round out your meal.
Locations in Montego Bay, Ocho Rios and Kingston
For some family-friendly dining
With flags hung up, military banners tacked on the walls, and the names of soldiers who've visited the restaurant displayed at the entrance, Soldier Camp Bar & Grill makes it clear that the owner has strong ties to the army. After the end of his military service, Everold Daly thought of opening this unpretentious restaurant where he makes recipes inspired by his grandmother—like escabeche-style fish, locally known as "escoveitch"—served by his daughter, Alrica.
83 Red Hassell Road, Port Antonio, Portland
Where to have some fun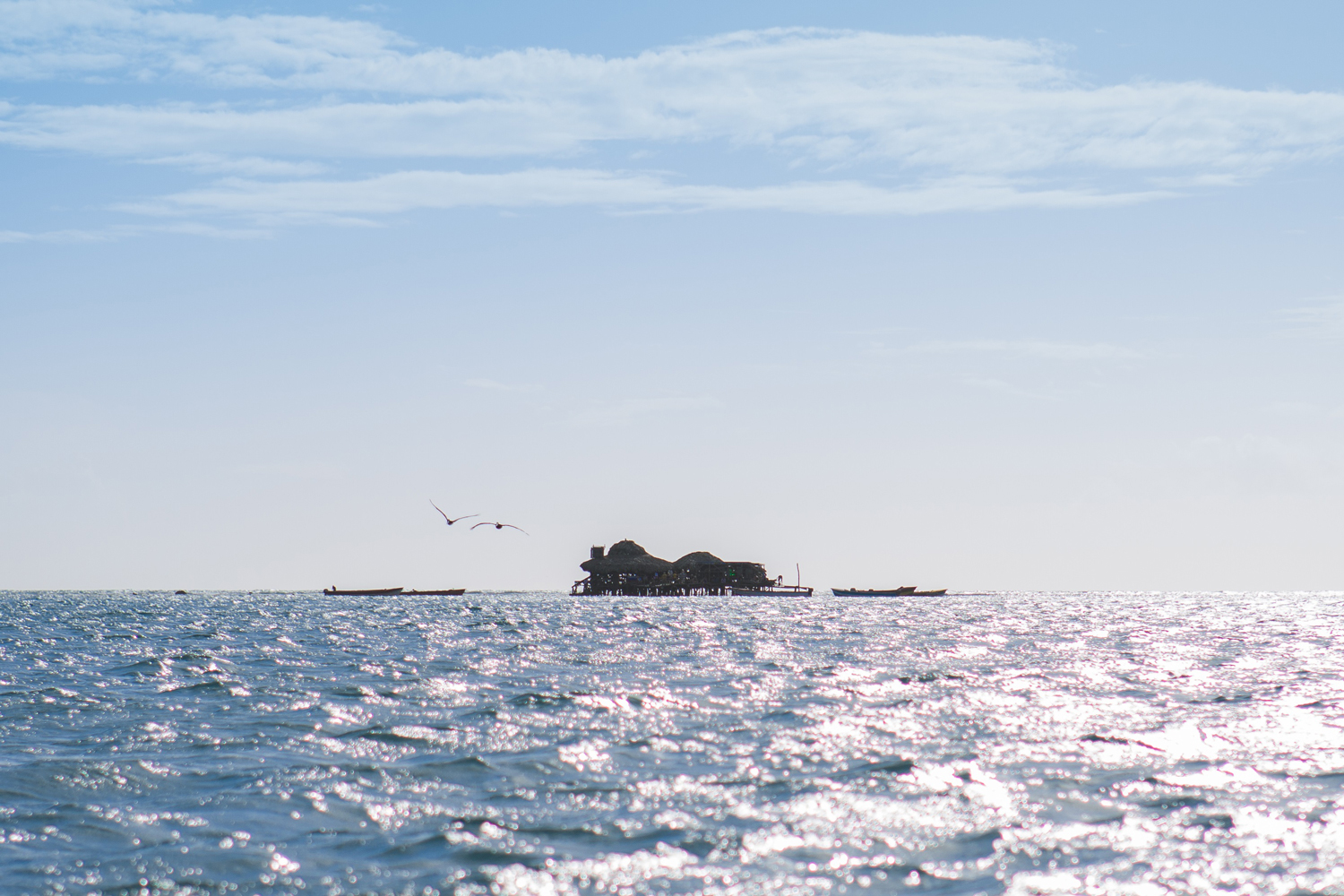 For a drink on the ocean
Getting to Floyd's Pelican Bar is almost as exciting as actually being there. Built on stilts right in the middle of the ocean, this dive bar is only accessible by boat (for about $15, fishers will bring you there in 20 minutes from Parottee Point, Black River or Treasure Beach). Sip on a Pelican Perfection (rum, lime juice, ginger beer) while trying to decipher the visitor names engraved on the quay.
Off the coast of Parottee Point, St. Elizabeth
For a real Jamaican party
On weekends, everyone in Montego Bay heads to Pier 1 to party. This giant outdoor club built on an abandoned quay is the perfect place to watch dancehall moves that rival the footwork on So You Think You Can Dance. Do as the locals do and show up after 11—the best dancers only hit the dancefloor late into the night.
Howard Cooke Blvd., Montego Bay
For the best fruity drinks
Make your way to Dougies Bar, located in the Jakes Hotel courtyard, for great fresh juices and Instagram-friendly décor. The large shaded patio, the old trees, the pool with a view of the ocean, and the multicoloured walls will get you more than a few Likes.
Calabash Bay, Treasure Beach, St. Elizabeth
Where to go for a swim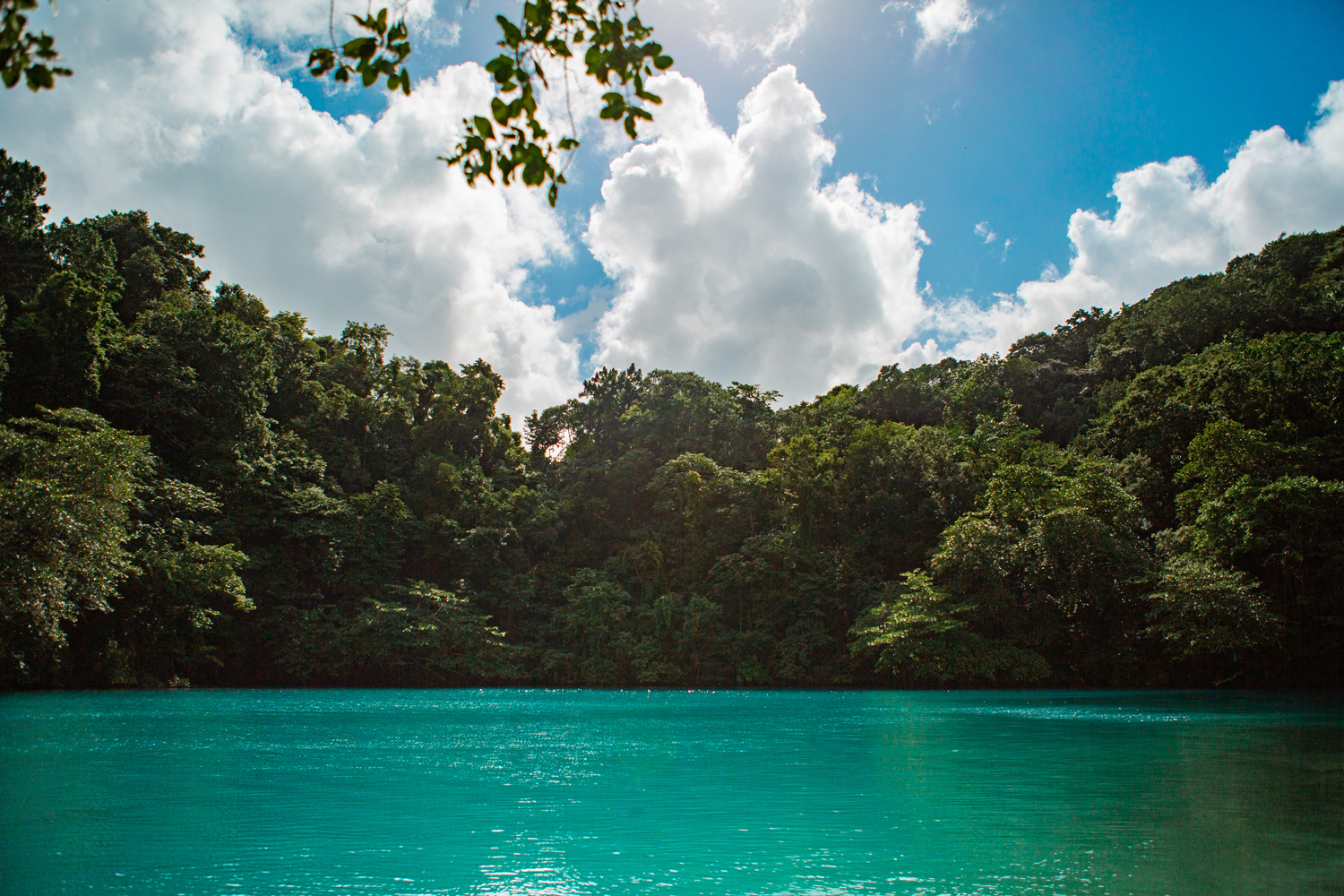 For an unspoiled beach
Two cliffs covered in greenery overlook Frenchman's Cove, a small stretch of sand bordered by deep-blue water. The waves can sometimes get a bit strong; if that's the case, take a dip in the little nearby lagoon.
Port Antonio, Portland
For cinematic waters
They don't call it the Blue Lagoon for nothing: this basin boasts the most incredible shades of blue, from turquoise to sapphire, depending on the sun. Channel your inner Brooke Shields (who filmed part of the movie The Blue Lagoon right here) and swim in the calm waters where warm and cold currents alike intermingle.
Port Antonio, Portland
For a little more privacy
Two hours and a half from Montego Bay you'll find Treasure Beach, a popular weekend spot. During the week though, it's often deserted. Go early if you want to spend some time alone (aside from a few fishers and restaurant workers).
Treasure Beach, St. Elizabeth
Where to go exploring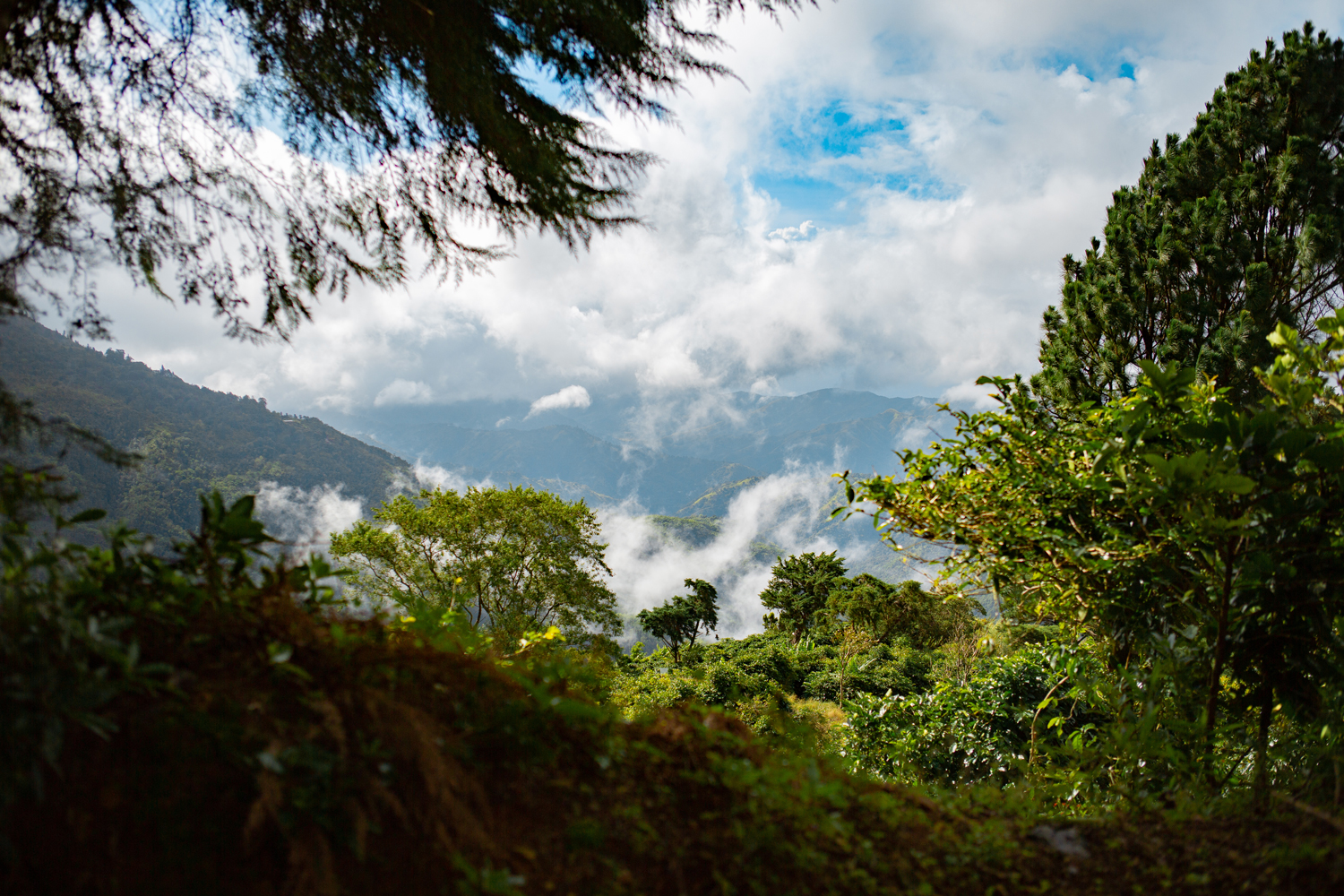 For an adventure you'll remember forever
The Blue Mountains remind us that Jamaica is more than just beaches. Try an overnight hiking trip to watch the sunrise on top of Blue Mountain Peak and you'll see. With a striking view above the clouds, the sun will slowly shed its light across the massive landscape before you. It's an intense hike, so make sure you pack a headlamp, layer your clothes (you'll need a tuque and some gloves too once you reach the summit), and bring lots of water and snacks. And don't go alone; many agencies can pair you with a seasoned guide who will lead you safely from Abbey Green to the top of the mountains.
Portland
Where to shop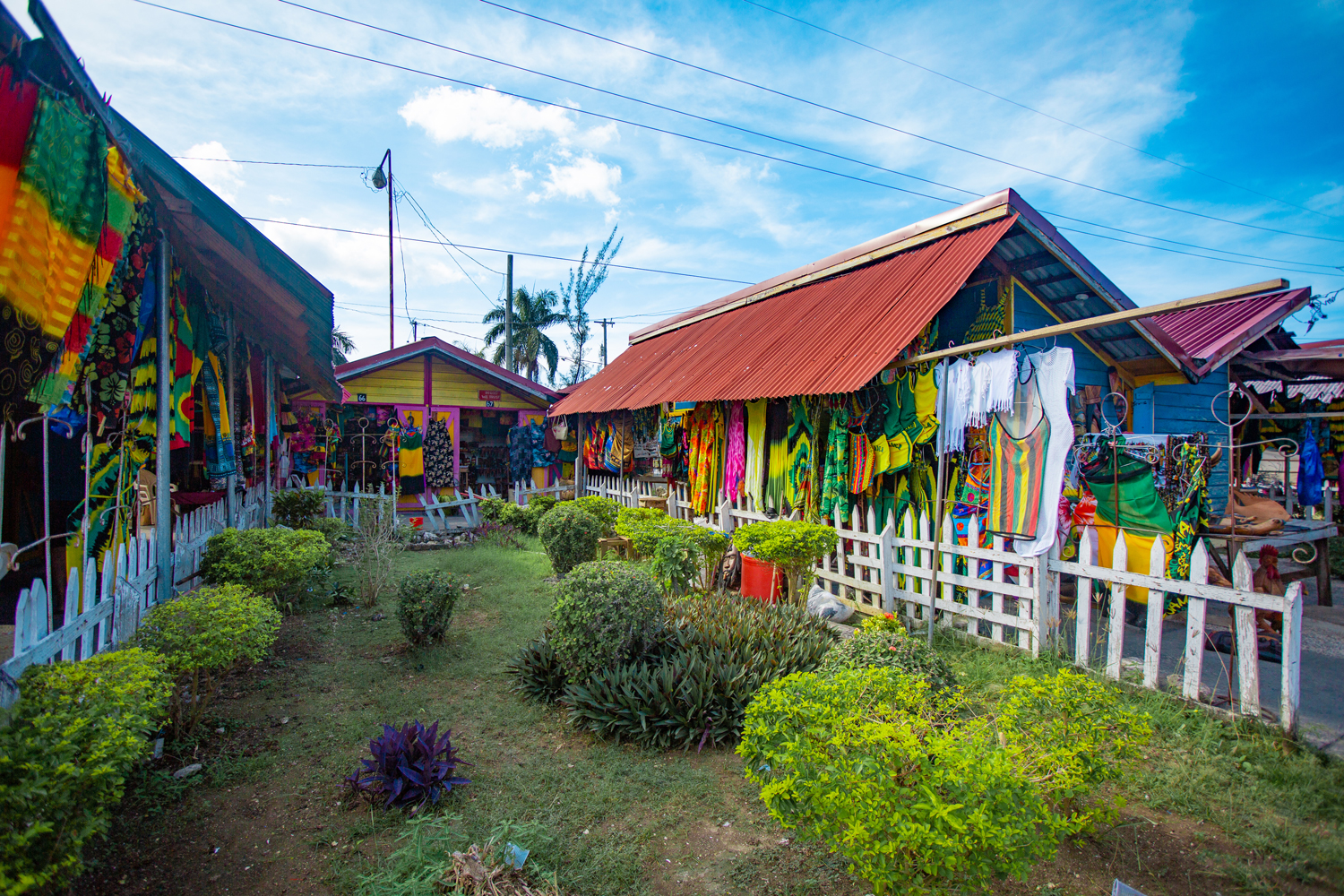 For items made by Jamaican artisans
The Harbour Street Craft and Cultural Village is one of two artisanal markets in Montego Bay. Peruse the stalls to find statues, clothing, jewelry, and other pieces of art created by local artisans. Don't forget your sunscreen, your cash, and your haggling skills.
4 Harbour St., Montego Bay, St. James
Where to stay
For more low-key quarters during your stay
With 146 rooms under one roof, the Royal Decameron Cornwall Beach is a modestly sized hotel, and Cornwall Beach is just five minutes away from your bed. Located within walking distance of the famous Hip Strip in the heart of the commercial district, you'll never be far from all the action in Montego Bay.
Kent Avenue, Montego Bay, St. James
For remarkable service
The lavish Moon Palace Jamaica will impress you, but it's the little things that will make you want to come back, like its attentive service (in the hall, barmen may offer you some rum-soaked cherries, just because) and its full-sized Chi beauty products provided in all guests' rooms. We'd be remiss to not mention the impressive (and delicious) selection of dishes at the buffet, as well as the Boulangerie Coffee Shop, where you can feed your pastry cravings 24/7.
Jamaica Grande, Ocho Rios, St. Ann
+ additional reading planning a vacation in Jamaica:
Book your vacation in Jamaica with Transat.
The comments and contributions expressed are assumed only by the author. The recommendations, intentions or opinions expressed are not necessarily those of Transat AT Inc. or its affiliates. See terms of use of the Air Transat website.