It's the sweetest thing in the world. Chocolate. This oh-so ooey-gooey universal temptation. But why just eat it… when you can experience it? Here are some of the best places on Earth to take your chocolate obsession to the next level.
Crazy for cocoa? These destinations show you how you can do more than just eat it.
+ additional reading: Chocolate Attractions in Europe: the Sweetest Places to Visit
Who says money doesn't grow on trees?
For centuries, the indigenous people of Mexico used cacao beans as currency.
One cacao bean was traded for one fully ripe avocado; 100 cacao beans for one good turkey hen.
Chocolate body wrap
WHERE: LA FORTUNA, COSTA RICA
Kicking back at the Paradise Hot Springs spa in the humid heart of the rainforest, it smells unbelievably, mouth-wateringly good when they bring in the silver pot of liquid chocolate, and even better when they start brushing it onto your back. So good you'll be tempted to roll over, just a little, and lick your shoulder. But don't.
Encased tightly in this wrap of chocolate grown on the flanks of the nearby Arenal Volcano, you'll feel… weird, your skin swimming in the gooey gumminess, thicker than you'd expect, the tantalizing aroma washing over you so completely you can almost taste it. But again, don't.
Once you're free, your skin rehydrated, you'll be ready to run to the nearest shop and buy an entire box of chocolates. And eat them all, one by one.
+ additional reading: 9 Food to Try in Costa Rica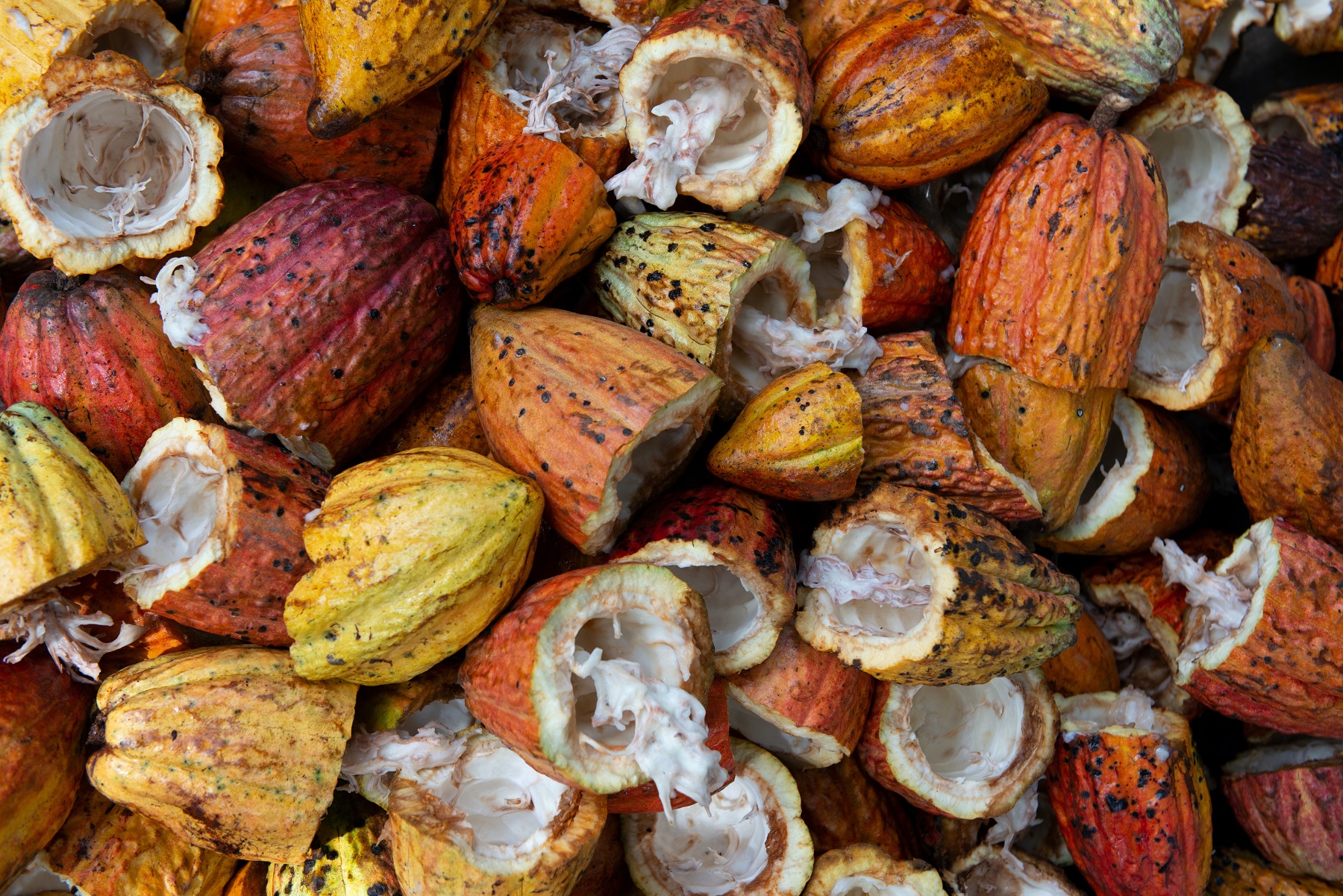 Cacao plantation tour
WHERE: ROATAN, HONDURAS
Digging my feet into the rich, loamy soil, I start to sweat as we climb up a mountainside to a plantation near the Carambola Gardens. Cacao plantations cover the steep slopes of this Caribbean island, trees hanging with comically huge red-and-yellow pods like something out of a Dr. Seuss book. With visions of sweet chocolate in my head, I'm about to learn the bitter truth about its beginnings.
Stopping at a random tree, the rough-and-ready guide unsheathes a sharp, well-worn knife, stripping a pod right off the cacao tree. Trying not to slip on the broad, green leaves that have fallen to the ground, I take from him some of the seeds. Grown from these evergreens, they're fermented into chocolate.
But in its raw form? Cacao tastes sharp, and its seeds are a little tough to chew. But it's better for you.
+ additional reading: 24 Hours in Roatan, Honduras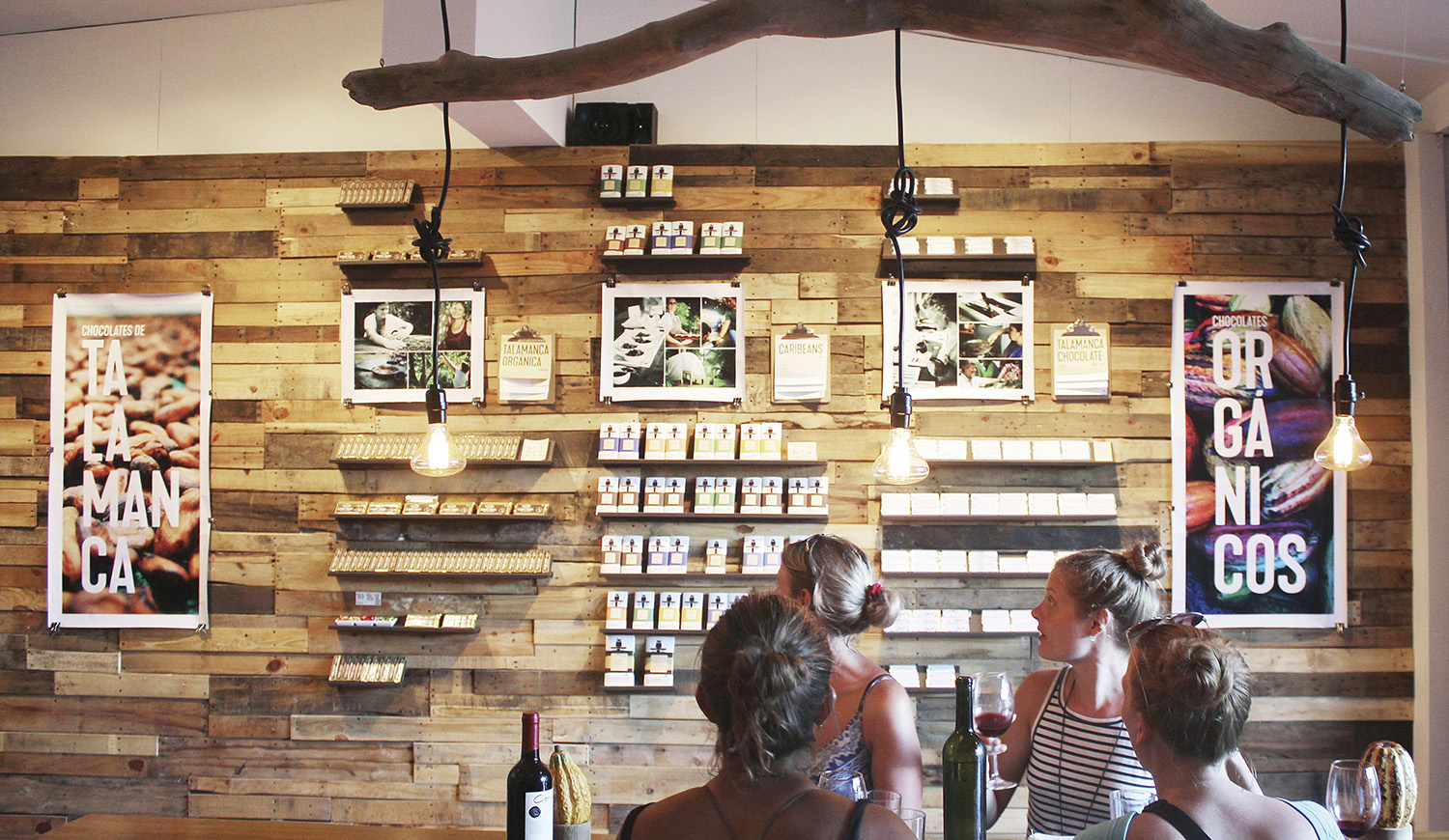 Unlikely chocolate attractions in Costa Rica
Cheese and wine pairings are so yesterday. Bring on the chocolate and, while we're at it, why stop at wine? Choco in Puerto Viejo de Talamanca, Costa Rica, combines artisanal chocolate (it has 80 different flavours!) with local alcohol for intoxicating tastings.
Chocolate and beer
Honey Creek (Tierra y Libertad), a fruity and spicy Belgian Tripel with citric notes and caramel flavour + Azteca (Talamanca Chocolates), a 75% dark chocolate that blends cacao with chili and lime
Verdict: It's a perfect balance between the orange peel and coriander seeds of the beer and the chili and lime of the chocolate.
Chocolate and wine
Clásico (Ventisquero), a ruby-red Cabernet Sauvignon with scents of fresh raspberries, strawberries and blackcurrants, and hints of vanilla and chocolate + Vanilla (Chocorart), a semi-sweet chocolate with hints of natural sugar cane and vanilla
Verdict: The combination of different vanillas, from both wine and chocolate, is a real palate-pleaser.
Chocolate and rum
Centenario, a 12-year-old rum aged in oak barrels, with vanilla and woody notes + Terragone (Caribeans), a velvety 70% dark chocolate with crystallized tarragon
Verdict: The tarragon here slowly returns as a finish thanks to the rum's woody notes.
Holy mole!
The Mexicans don't only spice up their hot chocolate: meet the chocolate mole, a velvety-rich sauce made with more than 20 ingredients, such as ancho, mulato and pasilla chilies, almonds, cinnamon, onions and, of course, chocolate, traditionally served over chicken.
Flight options are many when you travel for chocolate attractions. Book with Air Transat here!
---
The comments and contributions expressed are assumed only by the author. The recommendations, intentions or opinions expressed are not necessarily those of Transat AT Inc. or its affiliates. See terms of use of the Air Transat website.