While most travellers think about sun holidays when the temperature begins to fall, it can be the perfect time to visit the UK as the crowds have disappeared and prices for flights to England are very affordable.
At the peak of summer, weather in London can be grey and rainy, but winter in London is lovely with temperatures averaging between 2-10C which is perfect sweater weather. Many pubs and restaurants offer outside heat lamps and blankets so you can drink hot drinks on outdoor patios.
Here are 8 great reasons to visit London in winter:
1. The Borough Market
One of the most famous food markets in London doesn't close over winter, in fact it's beautiful in December as the city celebrates Christmas.
Grab a cup of mulled wine and holiday cookies as you wander the food and drink stalls.
It's a fantastic time to buy food souvenirs like preserves, cookies and pates so you can take a bite of England home with you.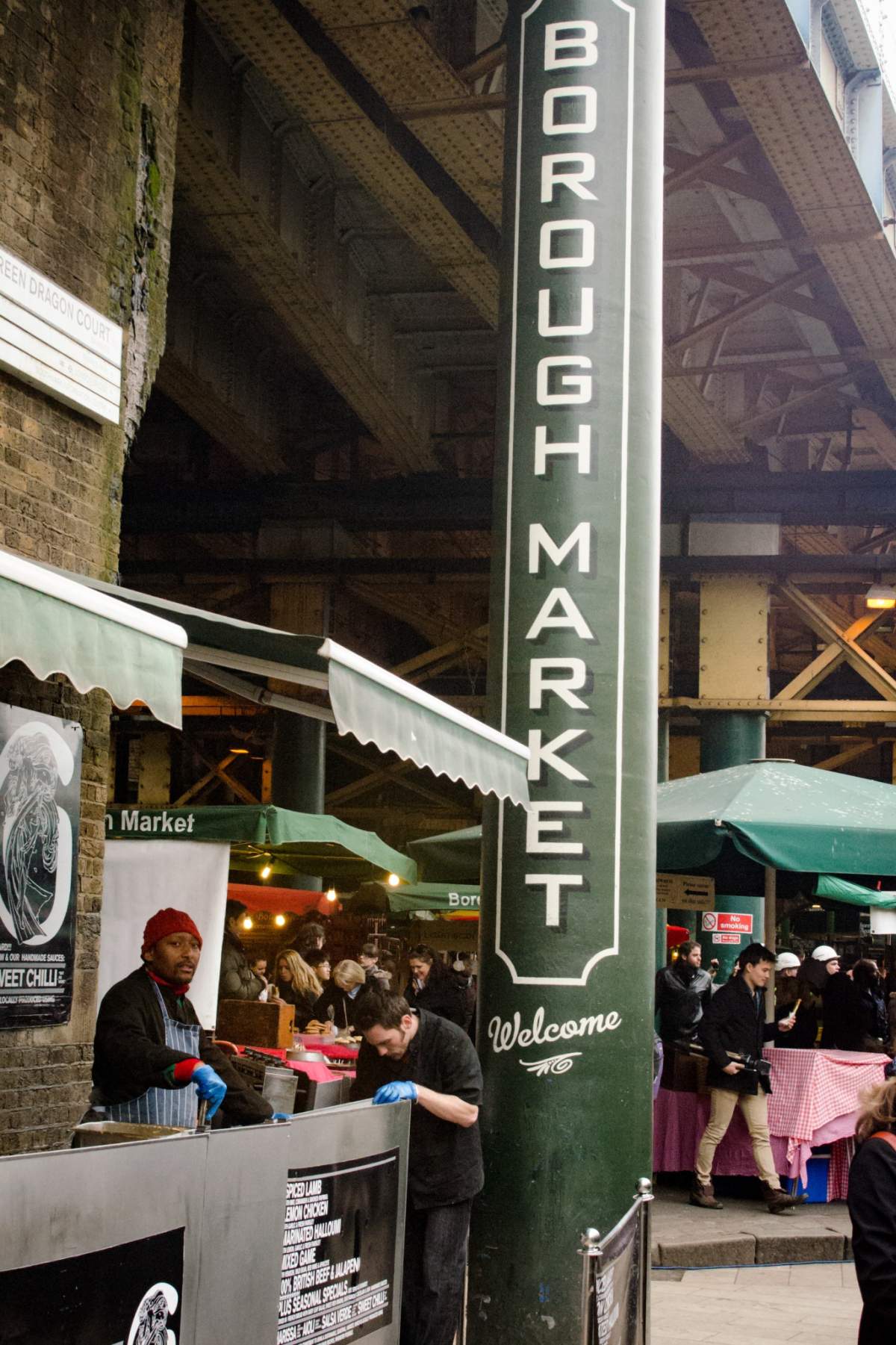 It's an easy walk from London Bridge, Borough or Southwark tube stations. But don't forget to bring cash as most stalls do not take debit or credit.
The Borough Market
8 Southwark St, London
2. Chinese New Year
Christmas is the only great time to visit London over winter. Chinese New Year generally falls in late January or early February and London is home to the largest Chinese New Year celebrations outside Asia.
Celebrations aren't limited to London's Chinatown, there are also events in the West End and Trafalgar Square. Be sure to pack some red clothes to bring you good luck for the new year.
But remember to bring your umbrella as the concerts and parades are outdoors. And if it rains the festivities don't need to end, simply pop in a Chinese restaurant for great traditional eats.
3. Tower Bridge
Most of the main sights in London have very long lines in the summer, which means most people only see popular landmarks like Tower Bridge from the outside but never go in.
For £12 you can take a tour inside Tower Bridge which includes glass floors. Tower Bridge was built in 1886 and is actually a combination of two suspension bridges with a drawbridge in between.
Tower Bridge
Tower Bridge Rd, London
4. London's Free Museums
While London is known as a pricey destination, there are many free things things to see and do. One of the best things about the city is the number museums with free entry for permanent exhibits and there are enough of them that if you are cold while sight seeing there's usually one close by to warm up and catch some culture.
The British Museum, National History Museum and National Gallery are very popular.
The Victoria & Albert isn't far from the National Science Museum but whether it's cold or not the Tate Modern is worth visiting
5. Ice Skating
Embrace the season and taking a spin on the ice like the locals do. London has several iconic temporary ice rinks open over winter. The Somerset House is one of the most popular and turned into a club night on the weekends with DJs. Other popular rinks pop up at the National History Museum and Tower of London.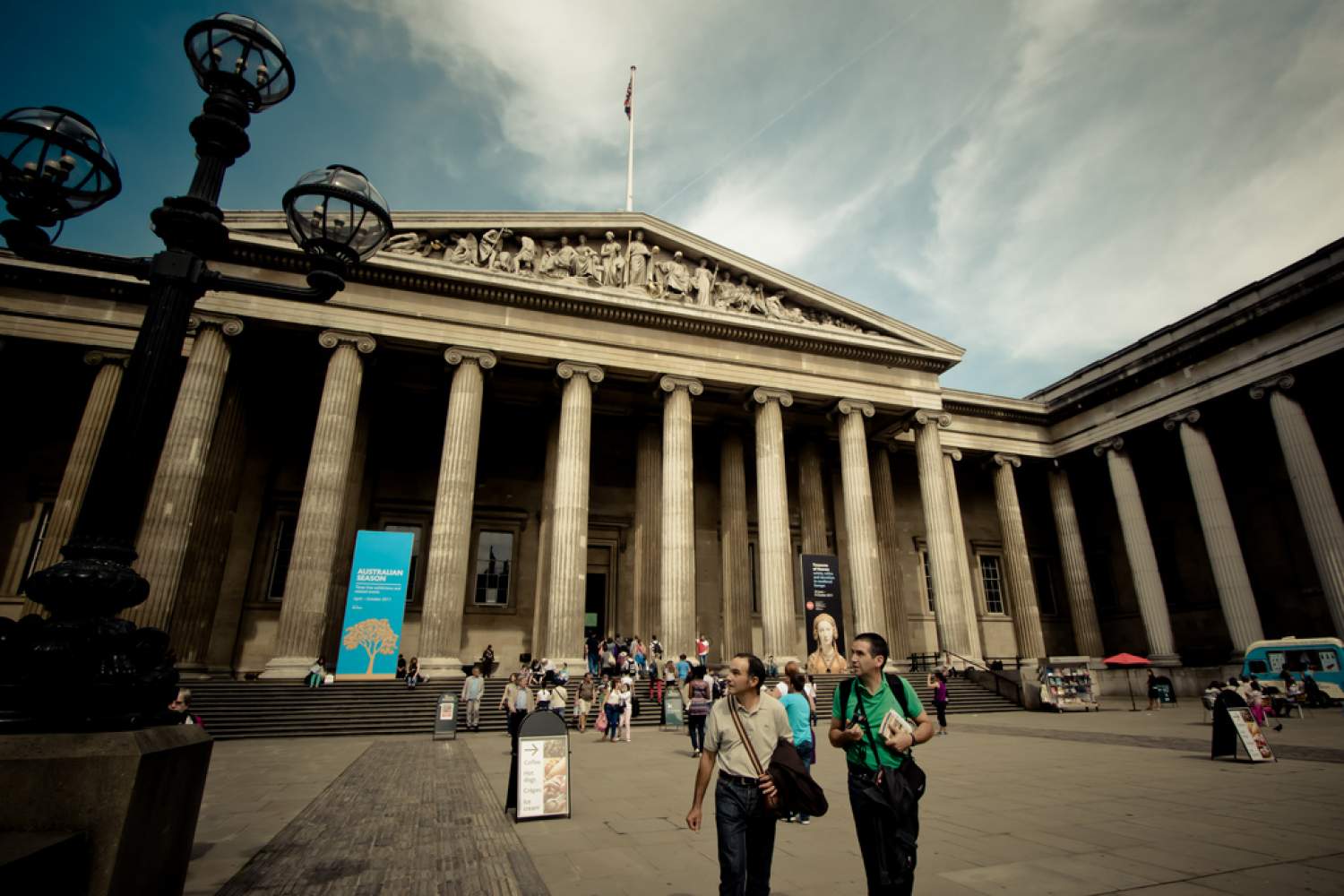 You can usually rent skates at these open air rinks with entry fees ranging from £10-20. If the temperature really dips there is a covered rink at Canary Wharf.
6. Lumiere London Festival
While it might be cooler, locals enjoy the outdoors in London year round. The Lumiere Festival begins at the end of January and over 50 light installations across the city featuring local artists.
It's completely free and a great way to explore the city from 5:30pm until late night. The installations have been scattered across 4-6 locations, easily accessed by the Underground, you can find this year's installations here .
7. Afternoon Tea
Does anyone love tea more than the British? The quintessential food experience in London is to go for afternoon tea. This isn't simply to order tea in the afternoon, this is an entire afternoon experience with a variety of teas and delicate sandwiches, pastries and clotted cream.
Afternoon tea isn't cheap but it can be a lot of fun. The most famous are in hotels like the Ritz or Savoy, you'll need to dress accordingly formal as casual clothing like jeans and running shoes are not permitted.
ALSO READ: The Best Afternoon Teas in London
The least expensive teas begin at £50 and are extra if you'd like to start with a glass of champagne. But if you're going to do this once go big and enjoy it!
Fly to London with Air Transat in one clic!
The comments and contributions expressed are assumed only by the author. The recommendations, intentions or opinions expressed are not necessarily those of Transat AT Inc. or its affiliates. See terms of use of the Air Transat website.