New Orleans, described as the "most unique" city in the country, has also been ranked as one of America's top spots to visit. Some reasons for these prestigious rankings are the gorgeous weather, creative laid-back atmosphere, phenomenal music, unique festivals, and incredible food. Very few cities feature as many award-winning chefs and restaurants, over 1400, so there's definitely something to suit every taste.
These are my recommendations for a dining adventure in New Orleans. As The Big Easy is world-renowned for its distinctive Creole cuisine, it seems right to start our gastronomic adventure in the historic heart of the city, the French Quarter.
Café Du Monde
What's better than starting your day in the French Quarter with chicory coffee and sugar-coated beignets at Café du Monde? This establishment opened in 1867, and locals and tourists alike frequent it 24 hours a day, 7 days a week.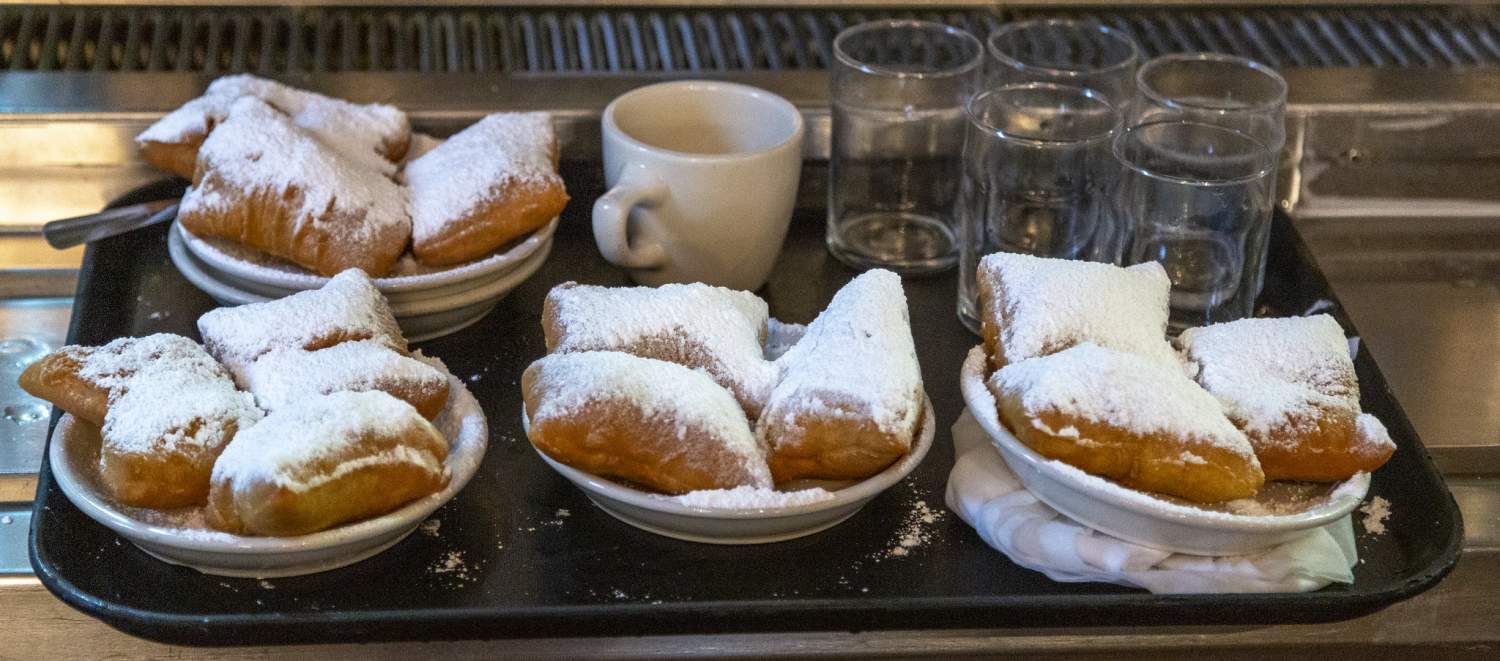 Beignets: there's a reason that these are a classic fried dough like warm soft pillows, covered in powdered sugar and absolutely perfect with dark roasted coffee, or if you prefer, a cup of café au lait for the ultimate New Orleans experience.
Café Du Monde is a historical site in New Orleans and it's deserving of a visit. It does get busy, but everything is served fast and hot. Yes, it is touristy, and you will get covered with powdered sugar, but that's all part of the NOLA experience.
Two Chicks Café
Take two friends with a love for NOLA and a passion for food, mix it up and a dream becomes reality: Two Chicks Café. Their fare features fresh-squeezed juices, smoothies, artisan sandwiches, and salads. It's an ideal spot for lunch, brunch or breakfast. Happy customers have recommended the BBQ shrimp and grits and the crab cake benedict, but the big winner is the French toast, soft on the inside and crunchy on the outside. All in all, these gals have great food and coffee as well as service, staff and prices, what more could you ask for.
Dooky Chase's Restaurant
Dooky Chase's is renowned for its soul food, its collection of African American art, and Leah Chase "the Queen of Creole cuisine" founder, executive chef and NOLA icon. Leah took her little sandwich shop that opened in 1939 and turned it into a restaurant synonymous with decadent Creole dishes. Some of them are her Shrimp Clemenceau, fried chicken, mudbugs (crawfish) muffalettas, and stuffed shrimp. This mecca for authentic southern cuisine gets busy and service can be slow, which makes the buffet a good choice. It remains a go-to place for politicians, musicians, artists, and literary giants. Leah Chase recently passed, but she left Dooky's in good hands with her Paris-trained son Edgar Chase.
Killer PoBoys
You can buy a po' boy sandwich anywhere in New Orleans, but Killer PoBoys has managed to stand out. They are dedicated to high-quality ingredients which elevate the classic po' boy to a new level; like those filled with shrimp (spiked with coriander and lime) and ham (with caramelized onions and Creole mustard). Some other popular items include the pork belly, catfish,
fried oyster, garlicky roast beef, and house-made Chorizo po' boys. This is not a 5-star restaurant, just 5-star food.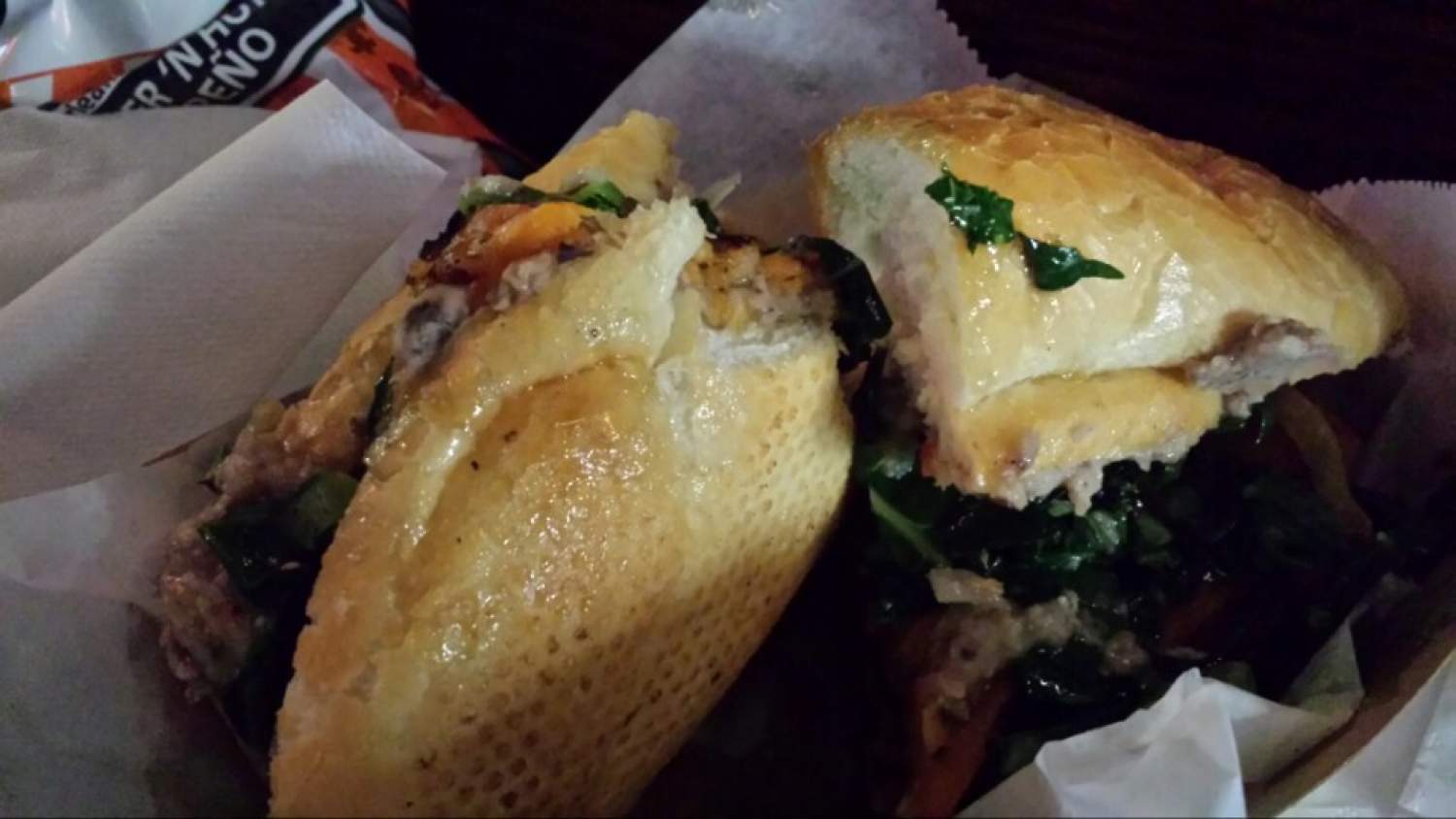 Napolean House
Remaining true to itself, this 200-year old landmark is as casual and unique as the French Quarter. Full of history, a quietly decaying elegance, and exuding European charm, it remains a mecca for civilized drinking and dining. Napolean House offers many Creole favorites like red beans and rice, jambalaya, and of course, the quintessential muffuletta sandwich along with its house signature Pimm's Cup.
This is one of the world's greatest bars; its floors are uneven, and its walls are covered with weathered paintings and with quotes from famous guests who still frequent the place. If you're looking for the real New Orleans steeped in old-world atmosphere, this is a great place to spend time over a cocktail or two.
Galatoire
Local traditions, elegant French Quarter atmosphere, and classic Creole dining, this is what keeps the well-heeled regulars showing up early, even lining up, at Galatoire's famous downstairs dining room. Some of their favourite dishes are the duck andouille gumbo, sautéed soft-shell crab, turtle soup, and Galatoire's signature bread pudding. The regulars are constantly greeting one another, so it can get loud, but it has a great atmosphere and a phenomenal Friday lunch, part old tradition, part boozy revelry with very little moderation. This is a family-owned and run restaurant with descendants of Jean Galatoire carrying on the tradition of New Orleans fine dining. There is a dress code: jackets for men, no shorts for ladies. They also have added a new spot next door that has the same great food and no dress code.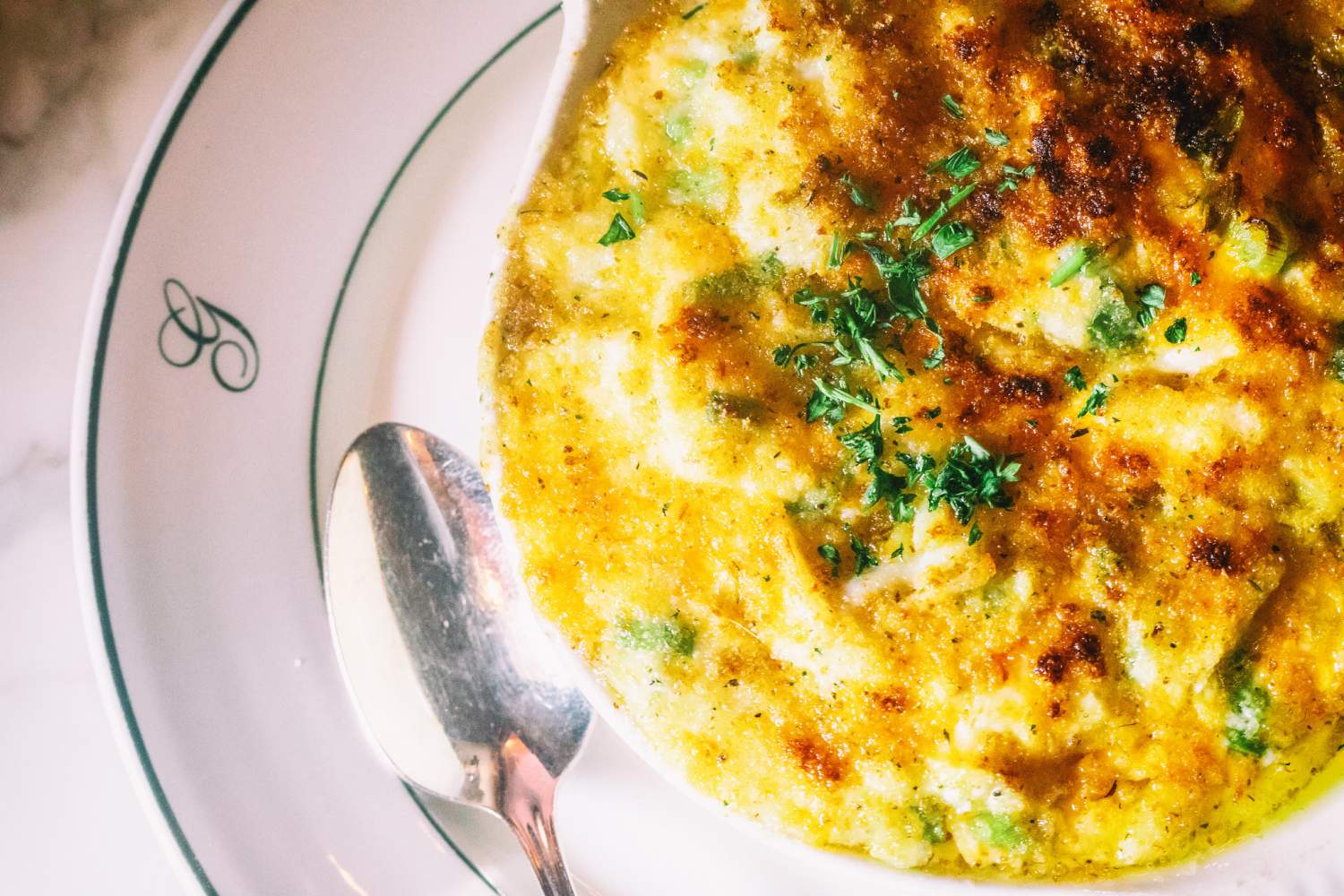 Commander's Palace
This beautiful Victorian mansion in the Garden District is a New Orleans landmark, full of old-world glamour and award-winning food (James Beard awards for food and service and Wine Spectator's Grand Award). Commander's Palace is heralded for many things; its impressively decadent cuisine, dishes like Commander's Turtle Soup, Creole Gumbo du Jour, Dry Aged & Cold Smoked Breast of Duck, and Creole Bread Pudding Souffle with whiskey sauce.
Another reason to go to Commander's Palace is the staff: truly excellent chefs who have blossomed and gone on to open their own establishments like Paul Prudhomme and Emeril Lagasse have worked there. It can get a little pricey, but it's well worth it, and the special lunch menu with 25 cent martinis makes it a little more affordable. There is a dress code, which is strictly enforced.
From little diners to formal dining rooms, you're sure to have a great meal in NOLA. While there, please enjoy yourself and remember "let the good times roll", which is the unofficial motto of The Big Easy.
New Orleans can be reached in a few hours. Book your flight with Air Transat now!
The comments and contributions expressed are assumed only by the author. The recommendations, intentions or opinions expressed are not necessarily those of Transat AT Inc. or its affiliates. See terms of use of the Air Transat website.