The old joke was that when asked where one should eat in Ottawa, the answer would be: Montreal. That's not the case anymore since Ottawa has a very respectable food scene these days. Below are some of our favourite spots to eat, drink and snack in Canada's capital city.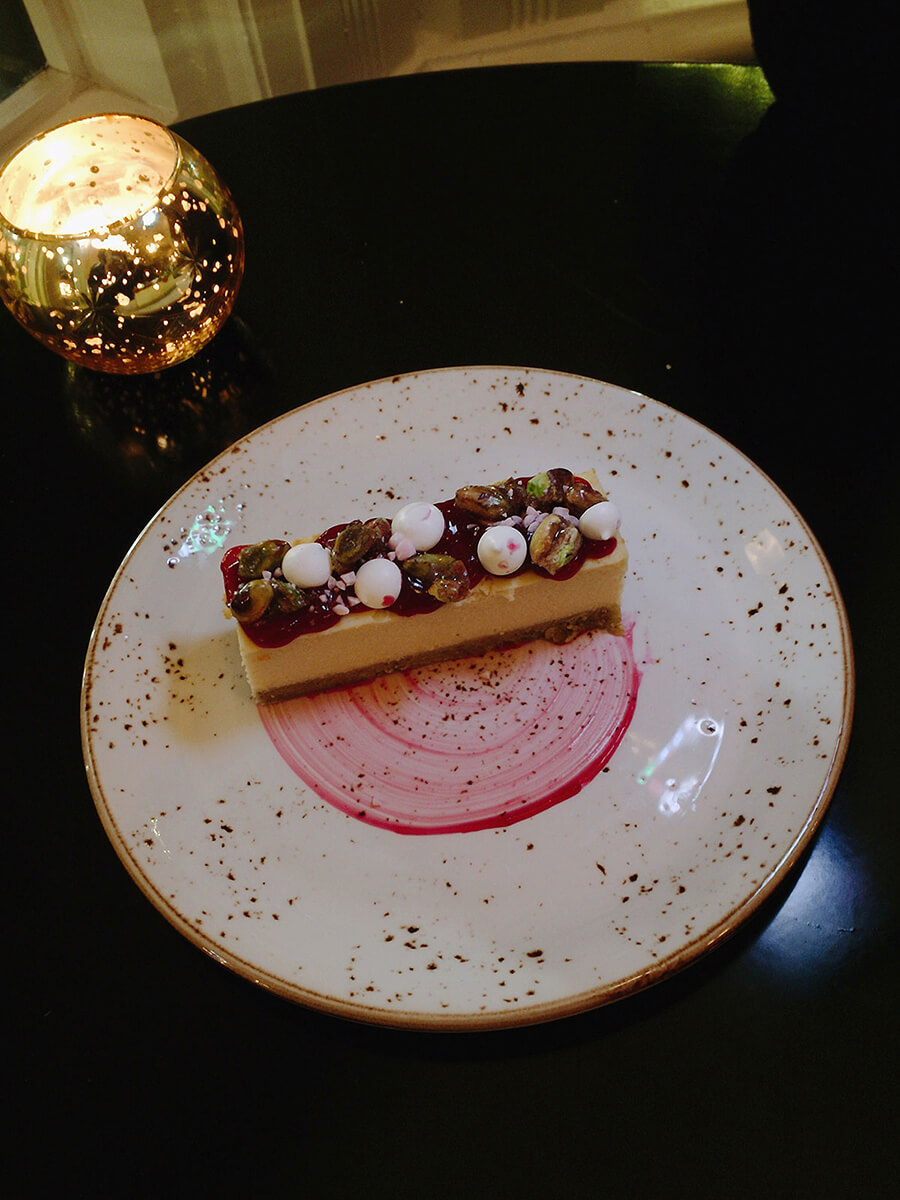 For Dinner
Fairouz serves great Middle Eastern food that spans the region from Turkey and Iran to Lebanon, Syria and more. The elegant restaurant is located inside a heritage mansion with light-filed rooms painted white with turquoise accents (Fairouz means turquoise in Arabic). Fairouz' menu is rooted in tradition but served with a modern twist and a play on flavours. Order the labneh with preserved lemons, zaatar and mint served with freshly baked pita bread and the salmon pastourma with anchovy kataifi, olive and çemen aioli. For dessert, the halloumi cheesecake with hibiscus gel, rose pearls and pistachio crust is the perfect finale!
Riviera is housed inside a spectacular converted Art Deco former bank with soaring ceilings and an endlessly long bar lining one of the walls. The menu is rooted in French cuisine but with a definite Italian penchant. The iceberg wedge with Nordic shrimp, bacon and grated egg is a nostalgic wink to an 80s favourite.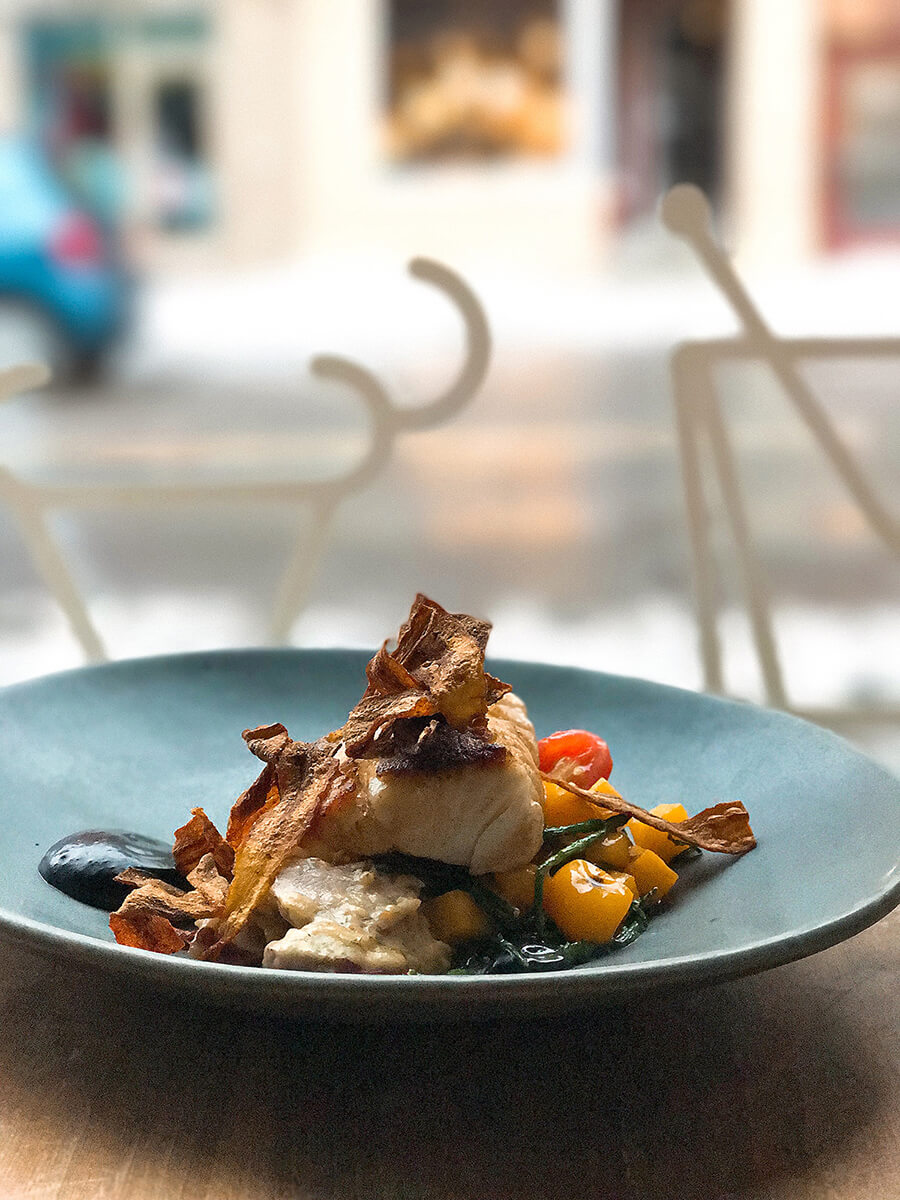 Fauna's dining room is casual with a brick wall taking up one side of the room, dark wood tables and a large light fixture overlooking the bar. The menu features local products and the cuisine is simple yet creative with a desire to let the products shine. The kitchen is fond of raw dishes, so expect sensational crudos, tatakis and tartares. Start with one of their fabulous cocktails and get a glass of wine with your meal, they have one of the best list in town.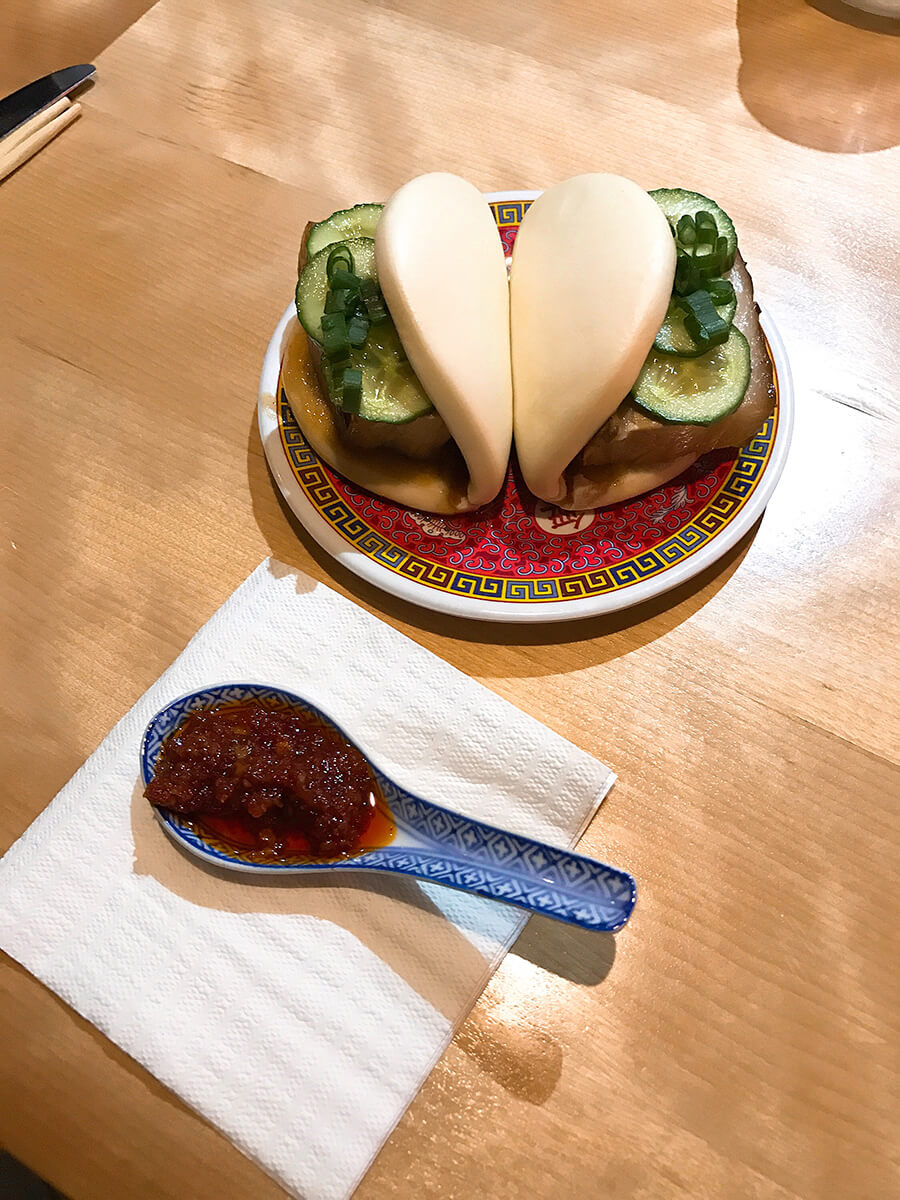 Sit at the back bar of the lively restaurant if you can and watch the fun action in the kitchen. The cocktails are delicious, so are the elevated pan-Asian dishes, which are meant to be shared. Order the pork belly steamed buns, a classic, and any of the current specials and enjoy the great ambiance at Datsun.
With several locations around Ottawa, The Whalesbone has become synonymous with a great seafood dinner in the city. They specialize in sustainable seafood, from fresh oysters to delectable mains cooked flawlessly.
The trendy décor and cool ambiance of Supply and Demand attracts a handsome crowd but the food is what keeps them coming back. The appetizers are mostly on the raw side and the handmade (or extruded) pasta are absolutely delectable. Supply and Demand's philosophy is to work with local producers and in a sustainable manner as much as possible.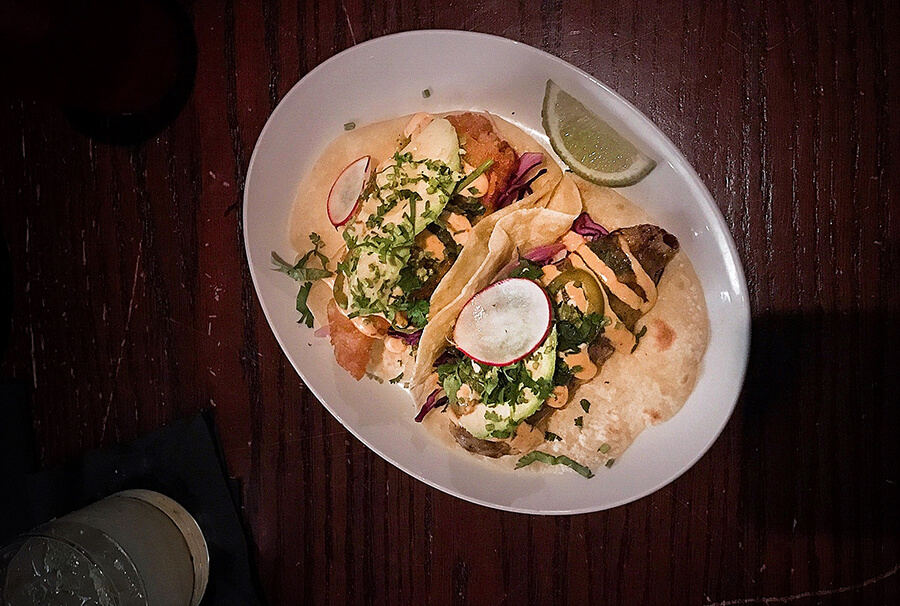 First came El Camino, then came its sister Datsun. They are right next door to each other and it would make for a great eating night to sample both restaurants on any given night. El Camino is just as lively as Datsun but with a slightly darker ambiance. The food is casual Mexican and tacos start at 5$. They make for a tantalizing snack before or after dinner at Datsun. Don't forget to order one of their exquisite margaritas.
Located in a beautiful brick house, North & Navy's décor is cozy, with plush leather banquettes and dark wood accents. The philosophy plays off the "the similarities between the climates of Eastern Ontario and Northeast Italy" to create their own unique cuisine based on seasonal produce. Add to that a warm and friendly service and excellent cocktails and you've got a perfect evening out.
For Lunch or Brunch
Massive sandwiches, golden loaves of bread, flaky pastries and a great variety of desserts are what attract the crowds to this most beloved establishment housed in a converted industrial warehouse.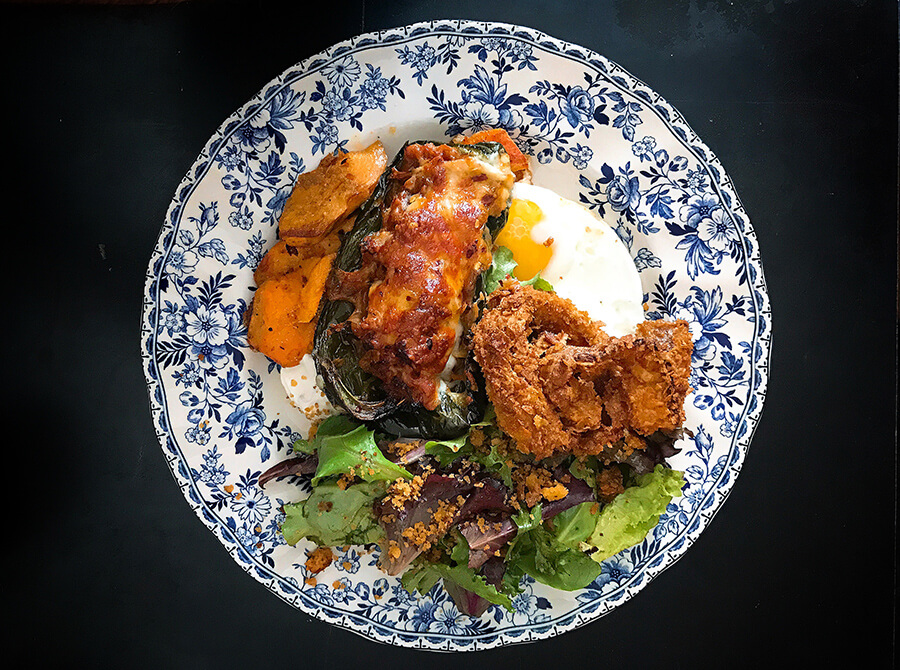 Although not officially in Ottawa but rather across the river in Gatineau, Edgar is a must stop for brunch or lunch when visiting the capital. Chef Marysol Foucault's cuisine is a simple but creative one rooted in comfort food. The staple brunch Dutch baby with aged cheddar, pork belly, apples and maple syrup is a specialty for brunch and their large variety of desserts is very hard to resist.
This very meaty spot specializes in charcuterie for retail or on their menu of delicious housemade sandwiches.
For a Caffeine Fix
With several locations in Ottawa, The Ministry of Coffee serves great quality coffee. Their Hintonburg location has a "slow bar" serving drip coffee. They also offer sweet and savoury snacks.
This beautiful flower shop just happens to also serve coffee and snacks among all the gorgeous blooms. Every corner of this tiny shop is a Pinterest dream, from the flowers and plants to the well-chosen objects, the quirky wall art, the vintage crates and more.
An adorable independent coffee roaster and café, Little Victories serves single origins or blends as filter, milk base or espresso drinks. The café has the ubiquitous mosaic tiles and pretty décor that make for a pleasant, light filled room–and a great Instagram post.
For a Sweet Treat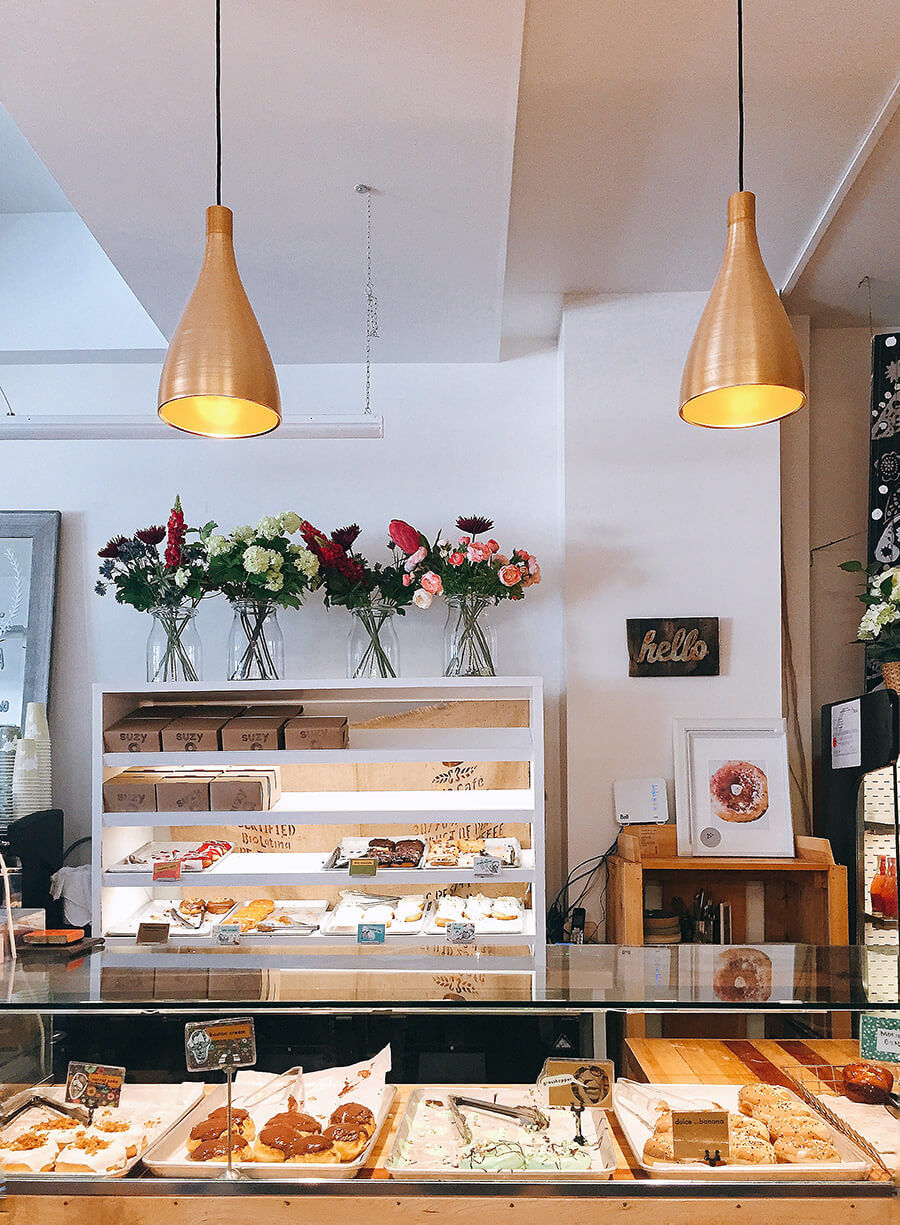 Judging from the long line up, SuzyQ is certainly a crowd favourite! SuzyQ has a variety of classic doughnuts that are always on sale as well as a large selection of seasonal flavours. If it's nice, grab a box of six, a coffee from The Ministry of Coffee down the street and have your doughnuts outside in the sun.
The Scone Witch scones are truly outstanding! Buttery and moist, they come in several sweet and savoury flavours that can be enjoyed on site or bought for breakfast at home.
For a Drink (and Some Food)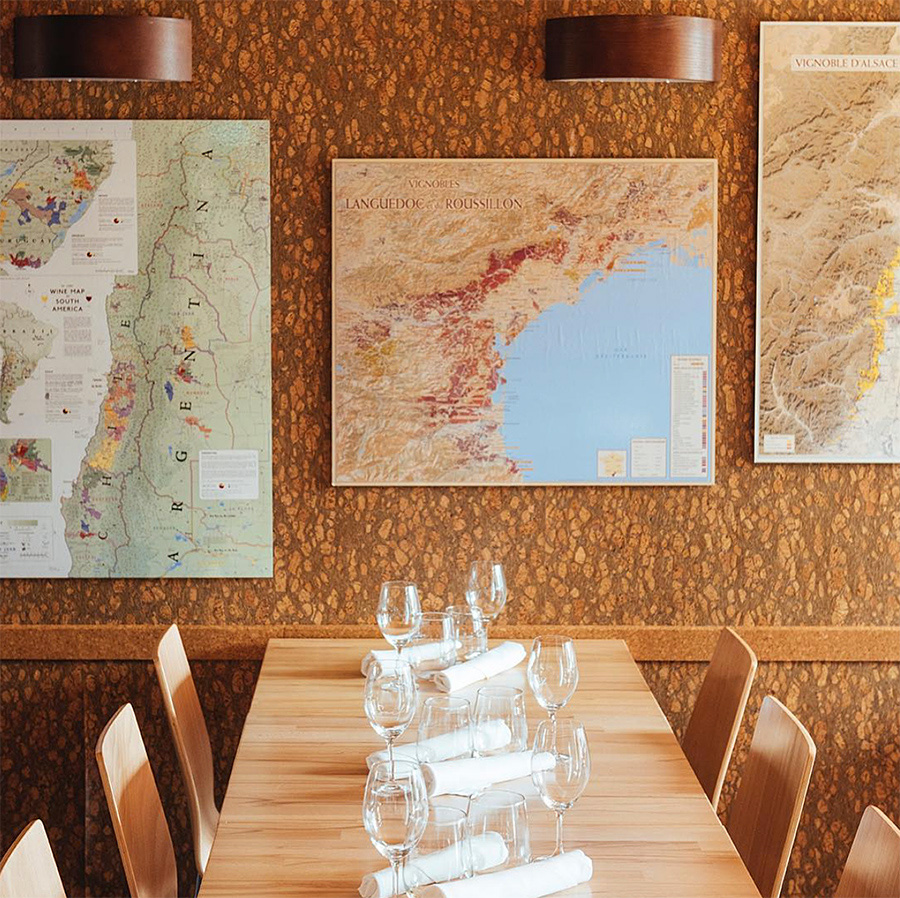 Located in Gatineau and owned by Véronique Rivest, one of the top sommeliers in the world (and the first woman to get qualified at the World's Best Sommelier Competition, placing 2nd), the SOIF wine bar has become an institution for great natural wine.
Inspired by the Basque country and Rioja region of Spain, Bar Laurel serves tapas and pintxos and a great selection of natural Spanish and Canadian wines. They have a selection of 15 to 20 wines by the glass every night so sample many.
Cover photo credit © Mayssam Samaha
The comments and contributions expressed are assumed only by the author. The recommendations, intentions or opinions expressed are not necessarily those of Transat AT Inc. or its affiliates. See terms of use of the Air Transat website.