Paris is one of the culinary capitals of the world, and "where to eat in Paris" is a hotly-debated subject amongst locals. France has one of the most celebrated food cultures on this planet.
It's also a hot spot for tourism: Paris is the third most visited city in the world, with 16 million tourists each year. The best restaurant in Paris attract people from all over the world.
This automatically means that food traps are everywhere. Overpriced restaurants, kitsch décor, careless plates and rude service await the non-local at every corner. In Paris, brasseries of yesteryear that have kept their original look tend to be the most common culprits, though not all of them are to blame.
However, Parisians eat out a lot. Most of them live in tiny apartments, and some of them don't have kitchens. Heading to a beautiful terrasse and taking in the buzz of the city while eating at some of the best restaurants in Paris is a win-win!
There are hundreds of great bistros in Paris. Here are just a few, as recommended by Parisians themselves. Don't forget to make reservations for all of these restaurants, since cheap and good eateries tend to get very, very busy in the City of Light.
Le Petit Pontoise
When deciding where to eat in Paris, the biggest challenge comes from the fact that the locals usually don't visit all of the neighborhoods. They'll stick to the ones they know and like, and avoid the places that are too touristy or expensive. The 4th and 5th arrondissements, near Notre-Dame-de-Paris, probably qualify as expensive and touristy, but first-time visitors to the French capital will want to see the sights.
Thankfully, there's Le Petit Pontoise, a small traditional bistro with all the classics, from carré d'agneau to foie gras to escargots. And it's located just a few steps from the famous basilica. The menu is also sprinkled with a few modern dishes, like pig cheeks served with honey and sweet spices or veal liver served with raspberry sauce. And the prices at the Petit Pontoise are well within reason!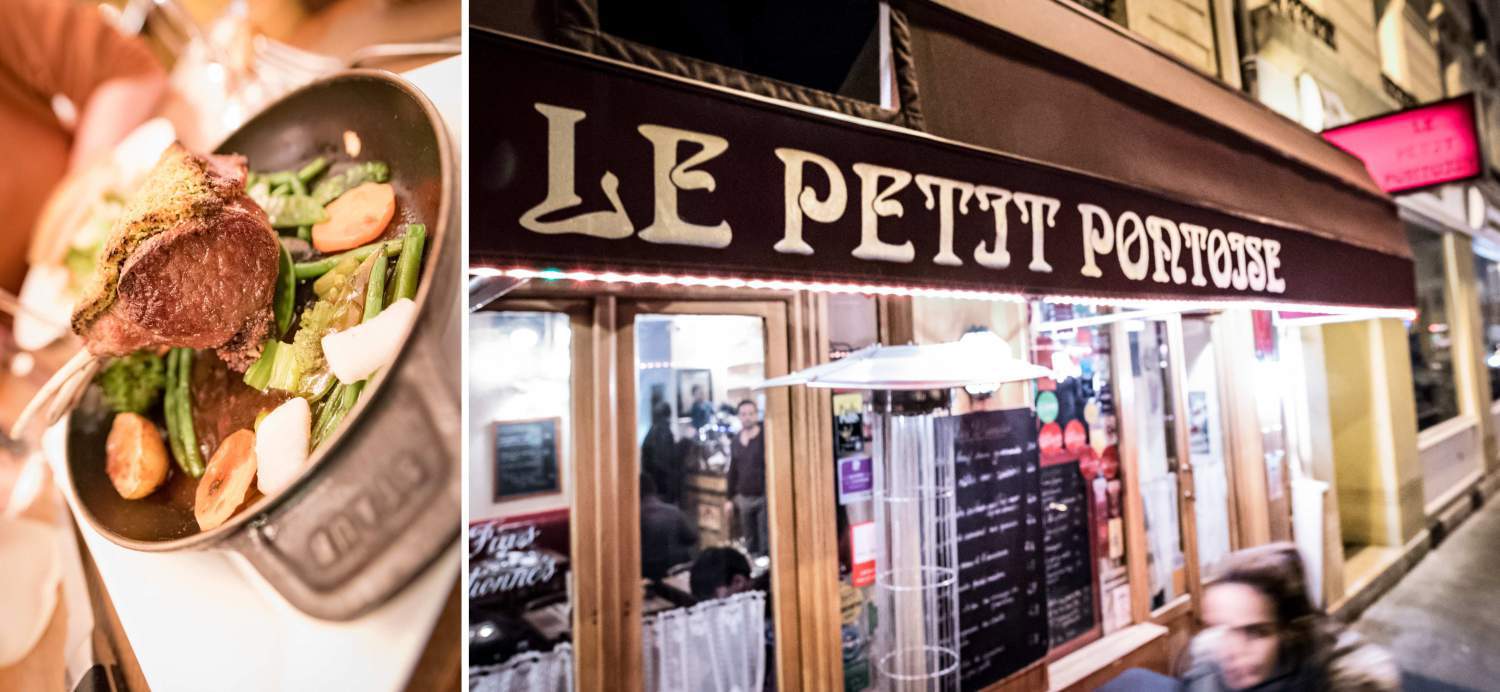 Favourites: the foie gras is delicious and the portion is huge; the carré d'agneau with wild garlic crust is perfectly cooked.
Le Petit Pontoise: 9 Rue de Pontoise, 75005 Paris, France
L'Atelier Ramey
Just as Le Petit Pontoise is close to Notre-Dame-de-Paris, l'Atelier Ramey is near another Catholic landmark: the Sacré-Cœur. And although the 4th arrondissement is not the most popular amongst the locals because of its touristy side, the area near l'Atelier is a little rougher around the edges, so to speak. With this in mind, finding the best restaurants in Paris to eat at near the Sacré-Coeur is that much more difficult.
L'Atelier Ramey is a small restaurant that offers a different tasting menu every week. Their food tends to be on the inventive side, yet their menu always stays affordable. Dani, the owner, is extremely generous. On top of that, right next door is a beautiful wine bar owned by the same group.
Favourites: The lentil soup is spicy and creamy, showing off some Persian influences; the braised pig leg is falling off the bone with a five-spice, East Asian aroma.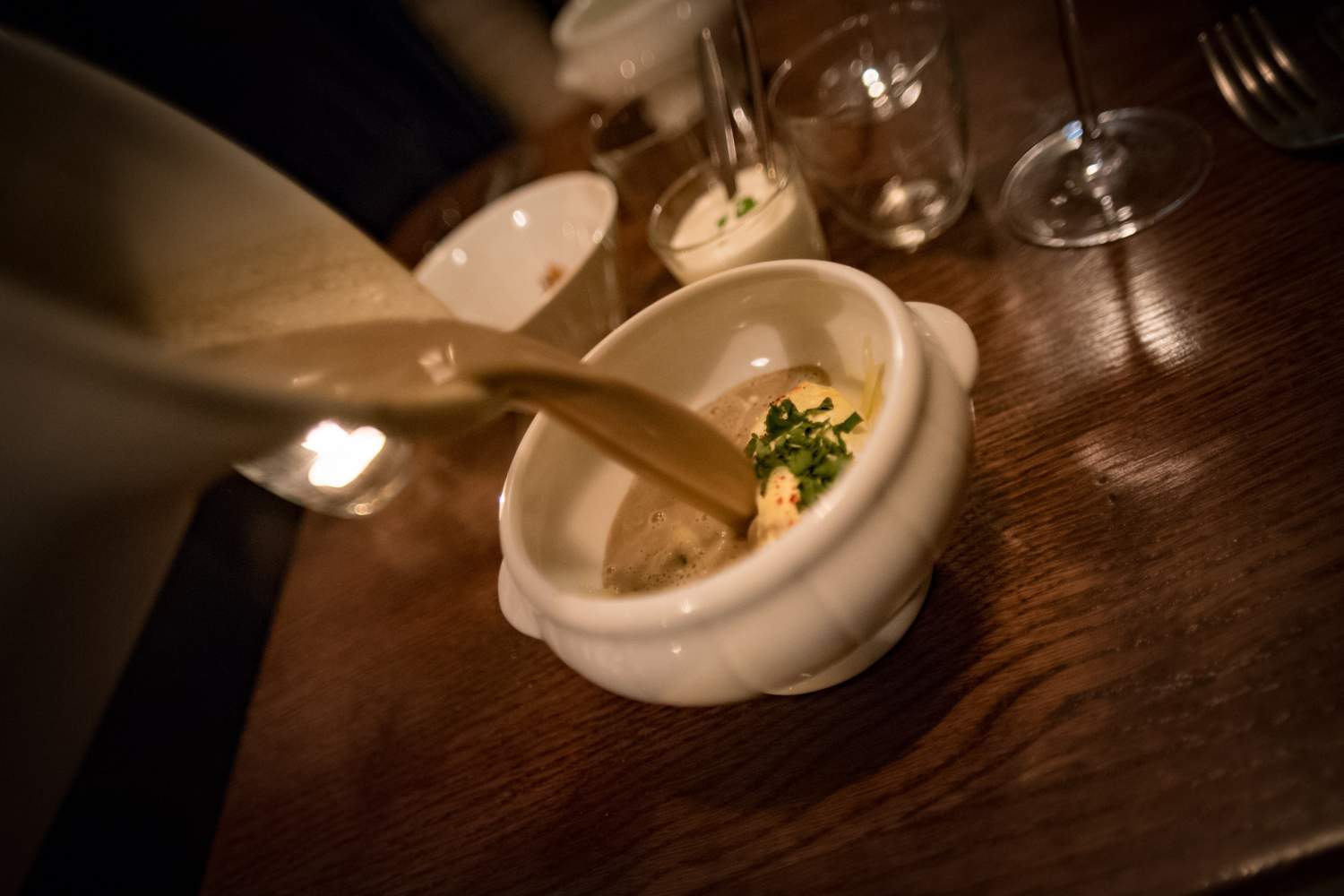 L'Atelier Ramey: 23 Rue Ramey, 75018 Paris, France
Le Timbre
The question of where to eat in Paris might lead to certain common answers. Some of the most sought-after restaurants in Paris, by tourists that is, namely the ultra-classic Rotonde, the archetypal Relais de l'Entrecôte, the characteristic Dôme and the textbook Coupole, are all in the same neighborhood: Montparnasse. However, astute diners might find that these places are overpriced and overrated.
Instead, head to Le Timbre, a tiny restaurant held by chef Charles Danet and front-of-the-house Agnès Peyre. There, you'll find an almost-fixed menu of great, modern, carefully plated, delicious dishes. Chef Danet prepares everything himself.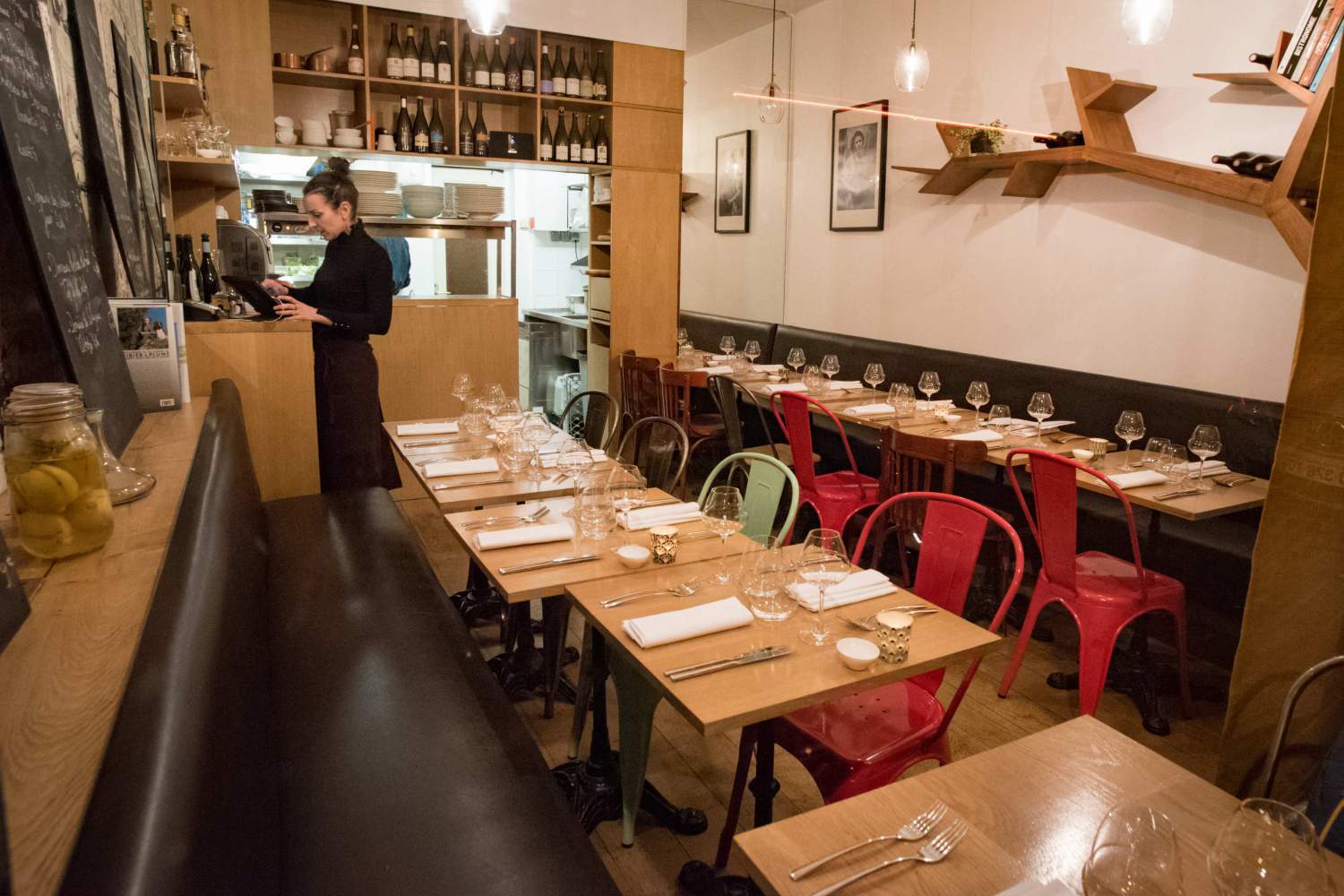 Le Timbre truly is a very small restaurant, so getting reservations there might be difficult. But don't despair: a couple of blocks away one can find Wadja, another great little restaurant worth a million times more than the huge classic brasseries of the neighborhood!
Favourites: The barely-marinated bonito is paired with oily avocado and acidic green apple; the cockles and hake plate is enhanced by fatty pancetta and aromatic asparagus; the lamb sweetbreads are creamy-crunchy and perfectly seasoned.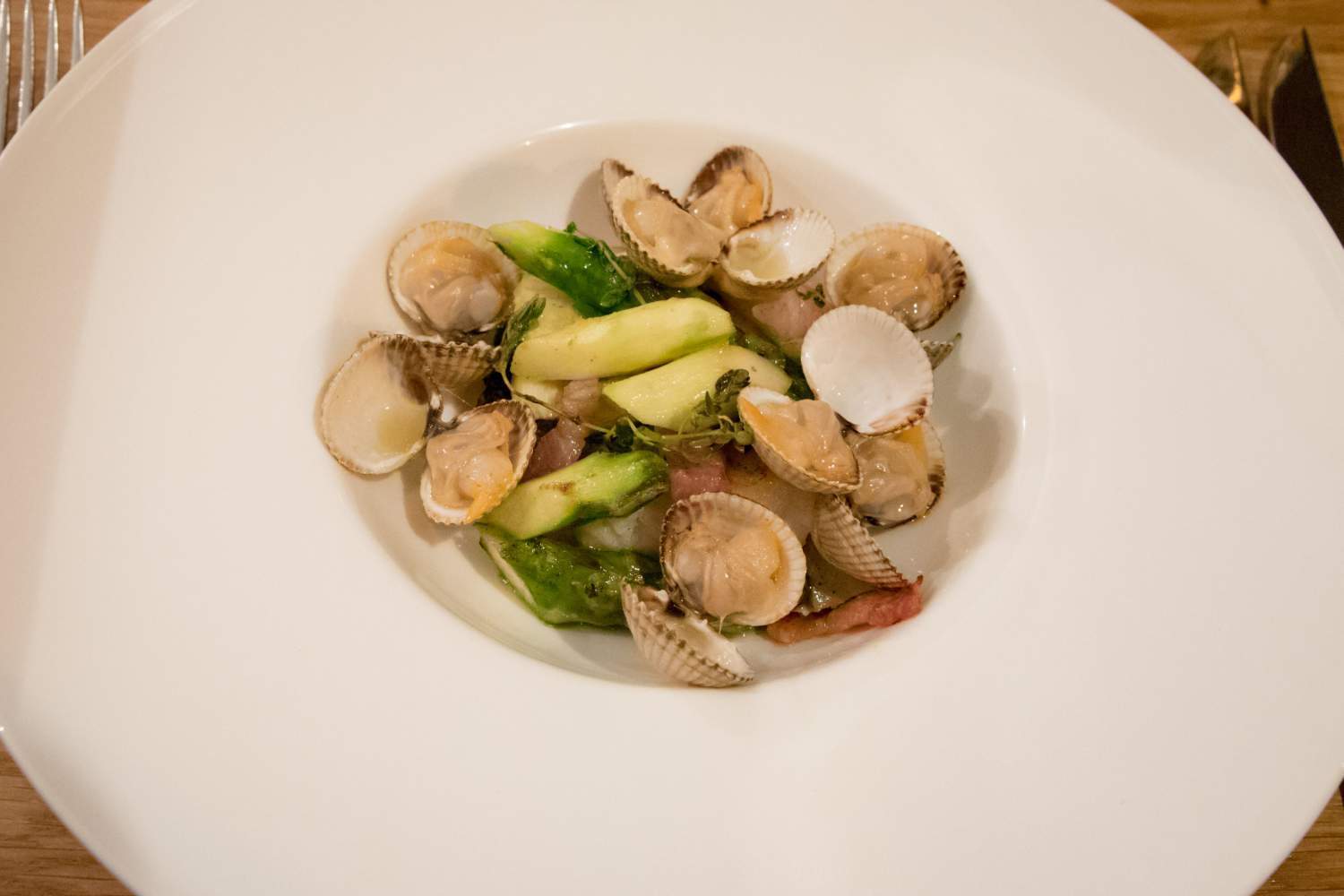 Le Timbre: 3 Rue Sainte-Beuve, 75006 Paris, France
Wadja: 10 Rue de la Grande Chaumière, 75006 Paris, France
Le Restaurant de l'Hôtel
Every once in a while, everybody, including the local crowd, wants to splurge. In a city that has a never-ending supply of awesome meals, finding something truly exceptional, and over-the-top, is obviously an important task. When thrust into the role of choosing one of the poshest, best restaurants in Paris, one might feel nervous or unsure. Thankfully, there's Le Restaurant de l'Hôtel.
This super-fancy, white-tablecloth, ultra-attentive, meticulously-plating restaurant is Michelin-starred. It's also located in the same hotel that hosted Oscar Wilde during the last days of his life. It was in this famous hotel that Wilde declared he was "dying beyond [his] means".
Favourites: the scallop carpaccio with radishes is a strikingly elegant and colourful plate; the pigeon breast is paired with a "cabbage cake" and a thick blackened reduction; the lemon meringue pie is "pimped" with edible gold.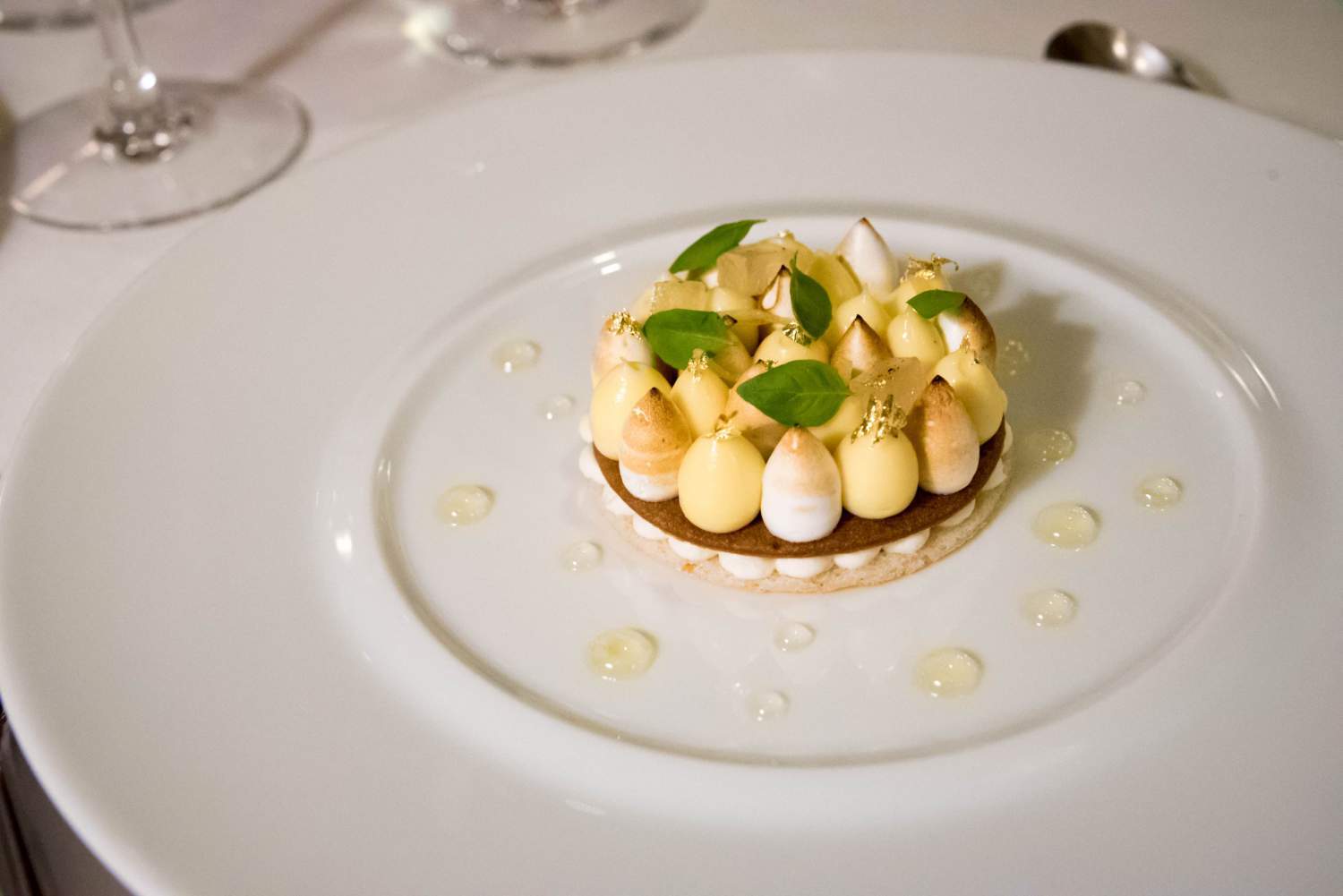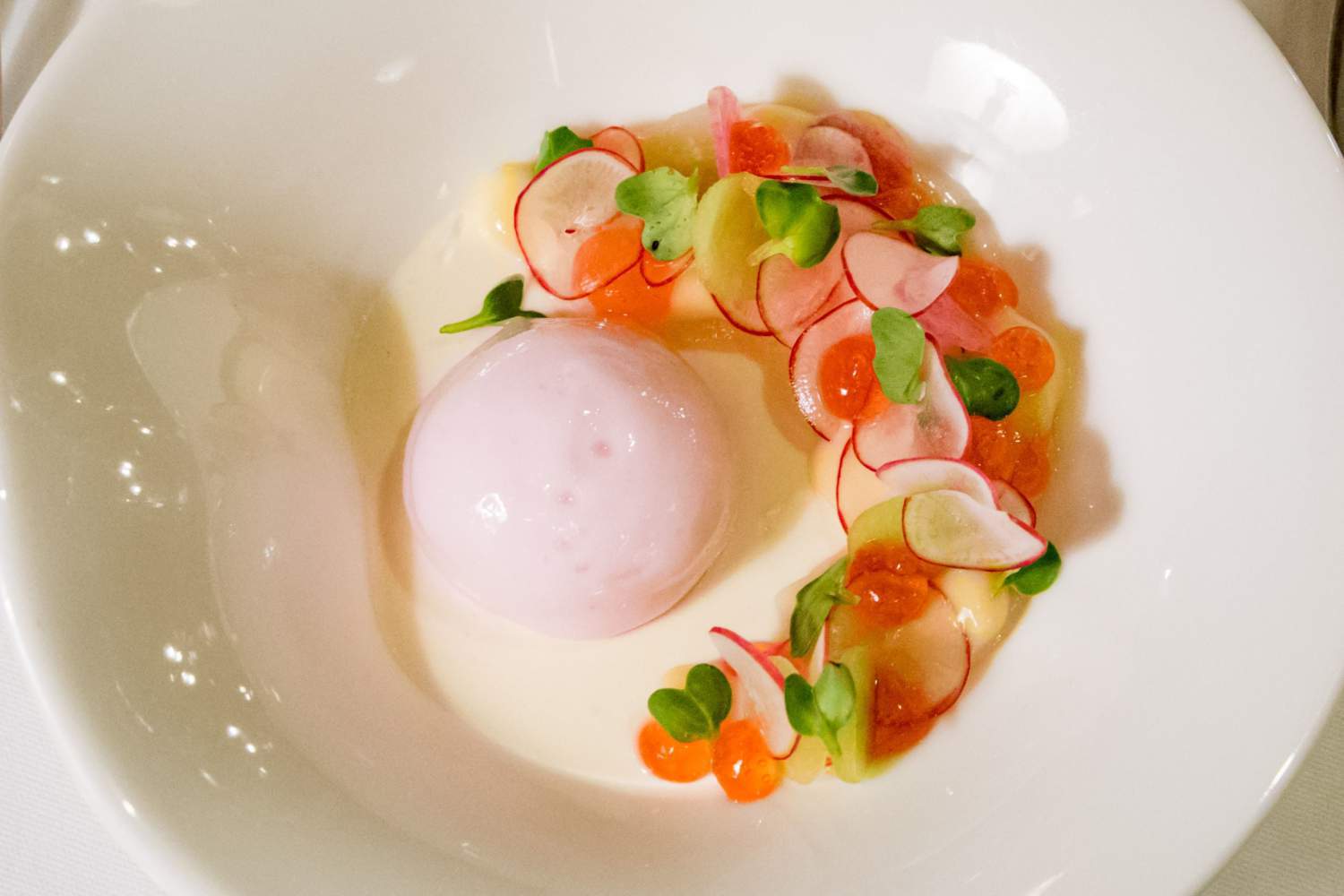 Le Restaurant de l'Hôtel: 13 Rue des Beaux Arts, 75006 Paris, France
Liza
Parisians don't only eat French food. That statement is of no surprise to anyone, and the variety of global foods in the capital is wide. One of France's closest international relationships is with Lebanon. The French love falafel and tabbouleh, and street food stalls of that type can be found around every corner.
Liza is a restaurant that offers classic Lebanese dishes, including various mezzés, shish taouk, kefta, halloum and salads. What sets Liza apart, though, is its luxurious and exceptional décor. The shadows, the warm light and the mostly white walls are truly comfortable and lavish. It's a beautiful restaurant!
Favourites: the fattoush salad; the grilled halloum cheese; the hummus bil lahme, which is a hummus topped with cubed and pan-fried lamb.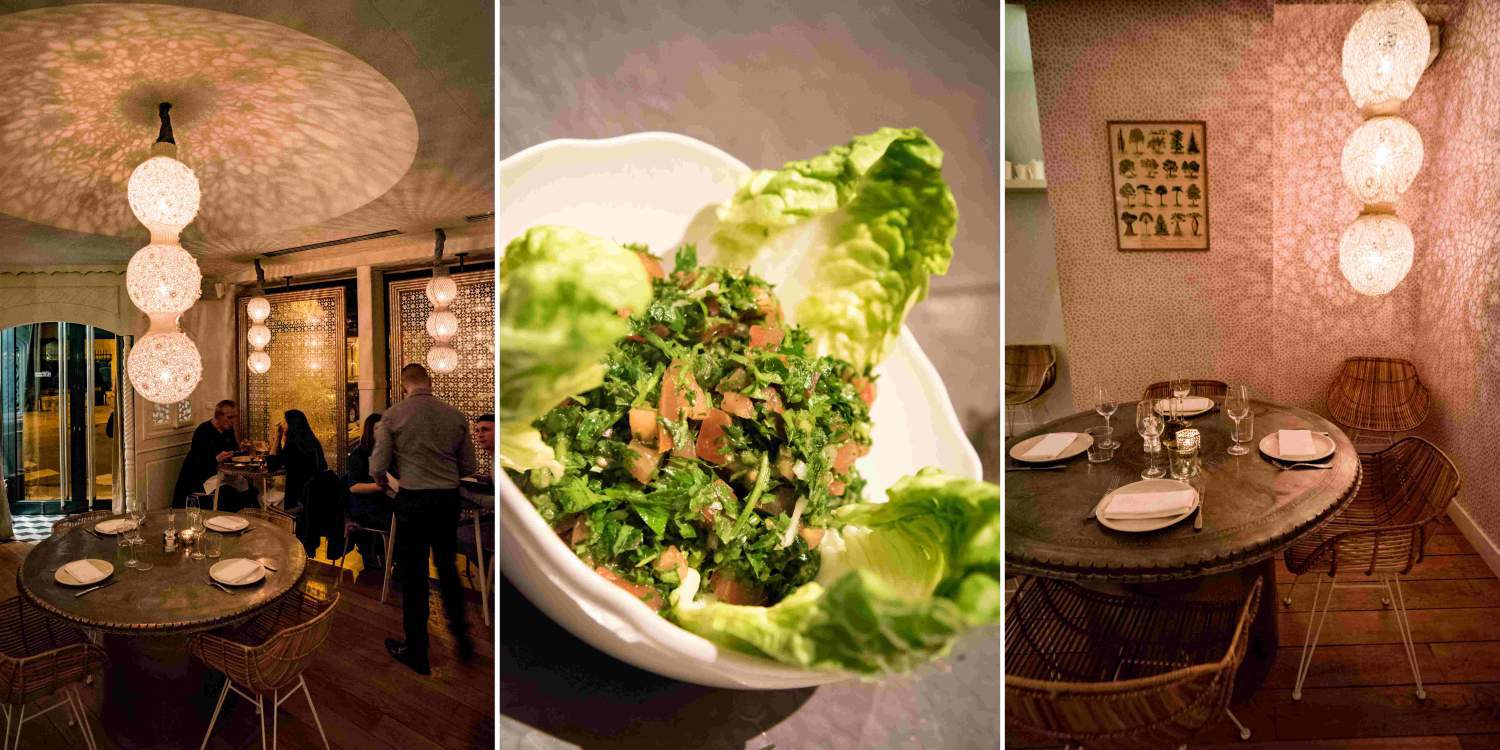 Liza: 14 Rue de la Banque, 75002 Paris, France
And to really mix with the locals, end the night with a few cocktails…
Start planning your foodie trip to Paris today!
The comments and contributions expressed are assumed only by the author. The recommendations, intentions or opinions expressed are not necessarily those of Transat AT Inc. or its affiliates. See terms of use of the Air Transat website.
Crédits photo de couverture Cedric Lizotte