You will likely want to get the most out of your winter getaway to Costa Rica's Pacific Northwest province of Guanacaste and its most bustling town of Tamarindo, so don't waste it deciding what's worth doing and seeing. Leave that to the locals. These ideas will help make the most of your visit to the area, by giving you ideas on where to eat, shop and play in Tamarindo.
Where to eat and drink
You'll want to start your day off right with breakfast. Join locals upstairs at Breakfast Grinds to enjoy a well-priced meal overlooking Tamarindo Bay. For freshly baked goods and a fragrant cup of Costa Rican coffee, stop in at Café Tico or Santa Rita Café.
For a midday meal or a light evening bite, try Sprout, La Bodega or El Chilito in the heart of Tamarindo. Sprout offers fresh, healthy meals in a casual atmosphere, La Bodega offers scrumptious sandwich specials, while El Chilito is Tamarindo's version of Chipotle. For a change of scenery, head a kilometer down the road to Langosta and enjoy a sandwich or salad at Matty's Deli Cafe across from the Playa Langosta public beach parking lot. In town but in a rush? Drop into Pizza & Co for a slice or a whole pie.
Interested in an authentic meal from this area of Costa Rica? Seek out the woman selling food from the back of her car in the town's centre, just across from the Hotel Diria. Around noon you will find a line up of local workers and tourists waiting to be served hot, homemade, traditional food.  Ask for a "casado," which means "married" in Spanish. This plate marries the flavours of rice, black beans, fried plantains, a vegetable, usually squash, cabbage salad, and chicken or fish, to make a tasty, healthy and filling meal.
Mid-afternoon, you'll need a few extra calories to get you through until the evening meal. Why not hydrate at the same time? For about $2.50, enjoy a fresh fruit smoothie at Pura Vida smoothies in the outdoor food court. Or, take vacation relaxation seriously and order a Costa Rican Michelada, a national beer, served alongside a glass of ice lime juice. Most bars offer happy hour from 4 to 6 pm.
After the sun sets, dine at one of Tamarindo's local favourites. For burgers and fries, try the Surf Shack. With swings as seats, sway as you dine on "after surf healthy food" at Green Papaya. Full of international expats, Tamarindo has fine dining options to please even the most discerning palate. La Pachanga, Patagonia, Seasons and Langosta Beach Club are tried and true choices.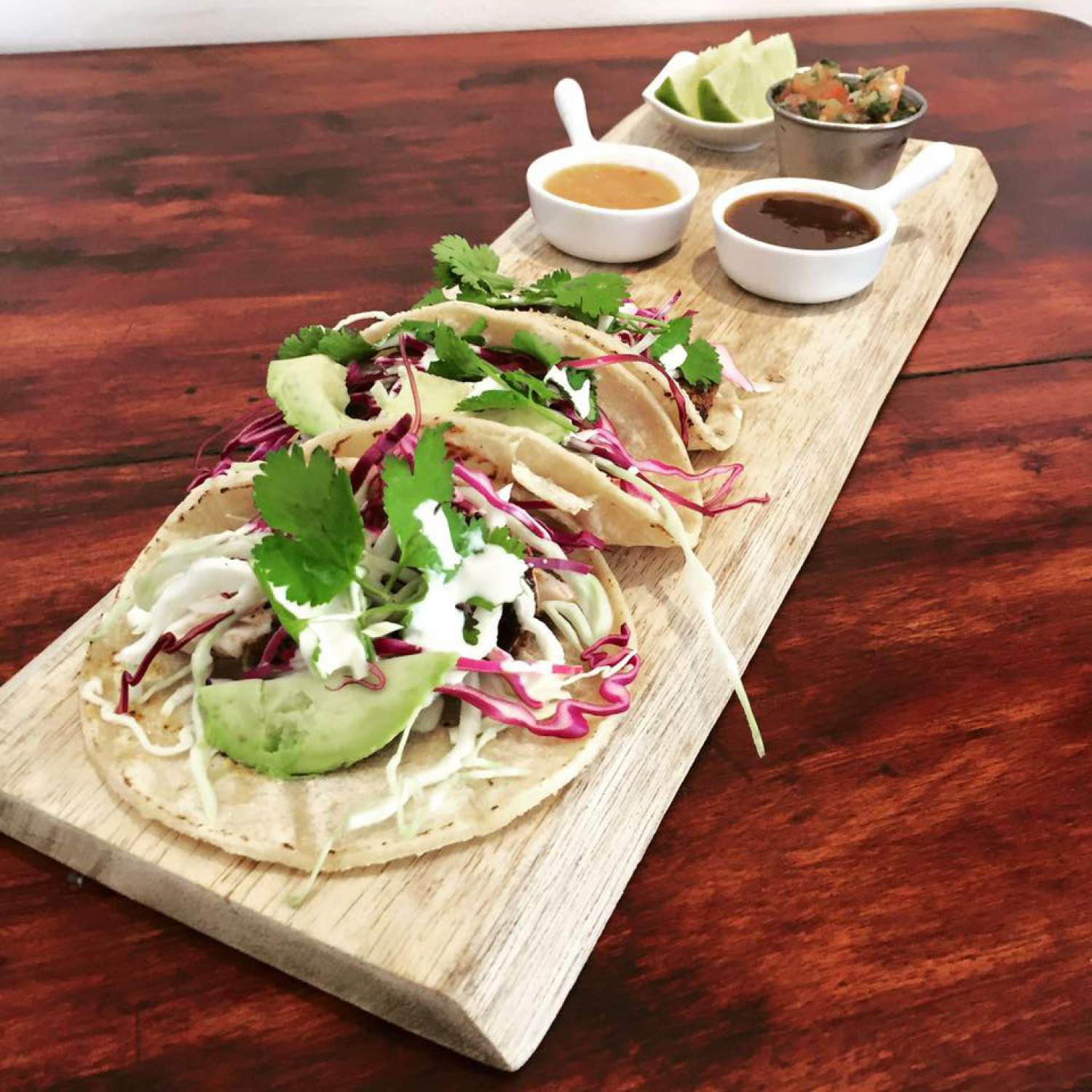 Where to Play
If you don't surf already, Tamarindo is the place to learn. Any of the town's many surf shops can set up a lesson. If you have kids, I recommend Blue Zone Surf School. Would you rather be in the water than on the water? Swim with rays, whales and other sea life with SNUBA Costa Rica. More comfortable on land? Spend an evening you won't forget at La Senda's unique double labyrinth.
Take Your Vacation Home With You
Tamarindo has many souvenir shops in its bustling centre. Skip the mass produced kitsch and hit these highlights. Find silver and gemstone jewelry at EK Art Jewelry. Stock up on flowy fashions for this trip and the next at Girlfish, and Azul Profundo. Buy gently used books for your flight home at Jaime Peligro Bookstore, and while you're at it, pick up something by a local author. If you're in town on a Wednesday or Saturday, get yourself to the Tamarindo Fería (farmer's market) for artisan foods and crafts. Finally, book a session with Tamarindo Family Photos and bring home digital images to commemorate your trip.
Cover photo credit: Liisa Vexler
Find flight information to Costa Rica on Air Transat's website.
The comments and contributions expressed are assumed only by the author. The recommendations, intentions or opinions expressed are not necessarily those of Transat AT Inc. or its affiliates. See terms of use of the Air Transat website.