Picking a great golf course in Orlando is like trying to pick the best amusement park in the city, there are so many and they all are so very good, for different reasons. We will make an effort and select what we feel are the choice spots that will deliver a divine day of golfing the links in Orlando. Here's our list of where to play some fine golf in Orlando during your visit to Florida.
Bucket List Golf Course in Orlando
We all have one. The ultimate golf course on your bucket list, a course you know will challenge and thrill you. If you're ready to up your game and experience a round of golf that delivers some serious play in Orlando we have the golf course for you.
The Waldorf Astoria Golf Club
The Waldorf Astoria Golf Club provides the avid golf fan with a difficult but gorgeous 18-hole course designed by famed golf course architect, Rees Jones. The course brings in elements from some of the world's best classic courses while still working within Florida's natural environment. The course winds its way through stunning wetland preserves measuring an extensive 7,108 yards from the Professional Tees with a Par 72, Slope 139 and course rating of 74.6. It has received a 2016/2017 Gold Medal in Golf Magazine's Premier Resort Awards, and has made Golf Magazine's list of Florida's 'Top Courses You Can Play.' We especially enjoyed the GPS enabled Golf Carts, which also supplies handy tips on playing each hole.
Casual and Fun Golfing at Orlando's Ritz Carlton Golf Club
Casual and fun aren't the usual words used to describe properties tied to swanky Ritz Carlton Resorts but the Orlando Ritz Carlton Golf Club works hard to ensure everyone feels welcome at their club. They have made it their mission to provide golfers with a golf course that is relaxing, enjoyable and really, really fun to play.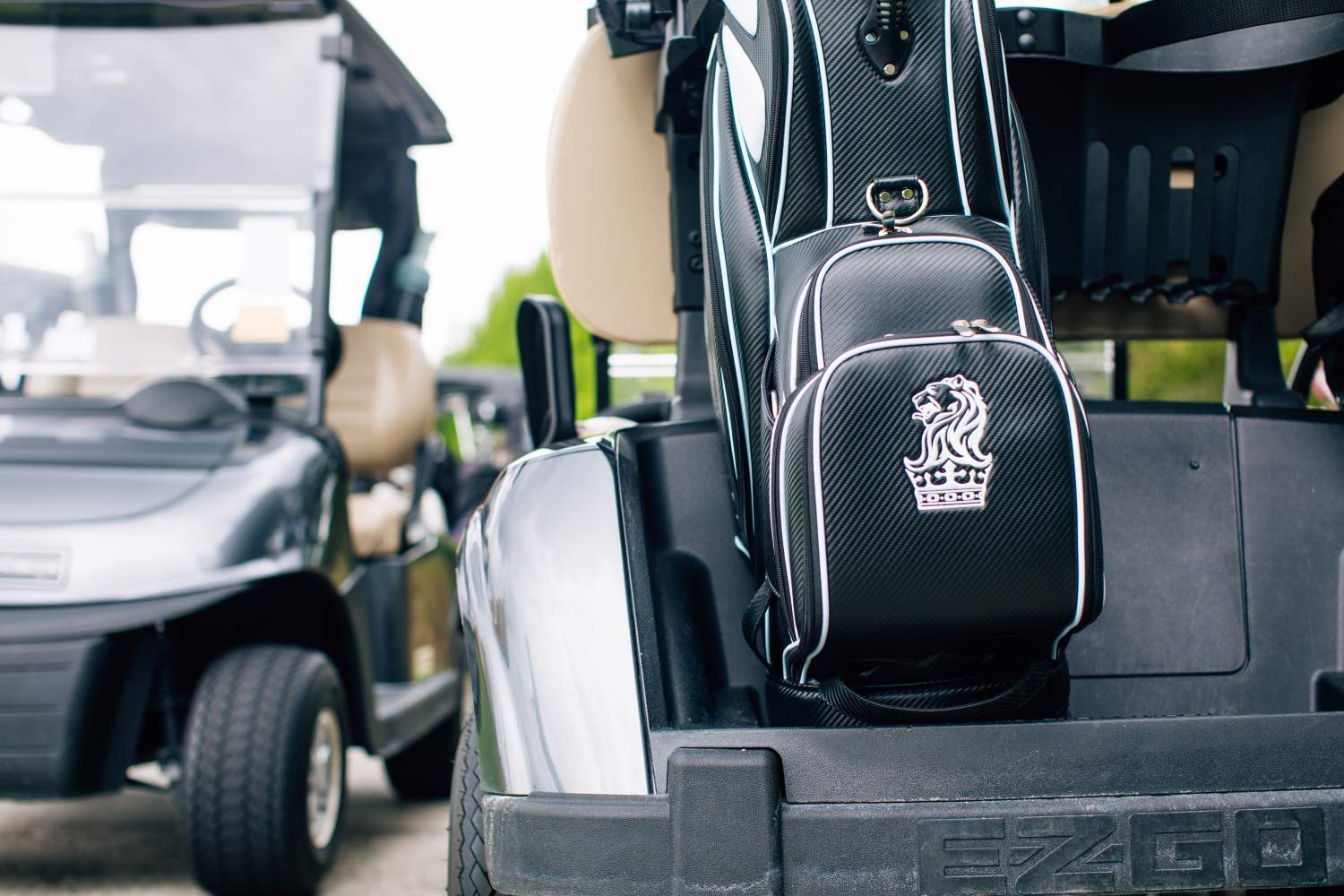 From the approachable golf caddies to the super friendly staff, right down to the free water bottles made available along the course, Ritz has thoughtfully considered the needs and desires of their clients and it shows. The resort has provided a challenging course but it is one that can be played and enjoyed by golfers of most skill levels. It comes complete with tons of water hazards, fast greens and as a certified Audubon Cooperative Sanctuary you might be spotting plenty of wildlife as well as golf balls.
The course was designed by the two times British Open Champion, Greg Norman, and it is also home to the PNC Father/Son Tournament, which speaks to the caliber of the course.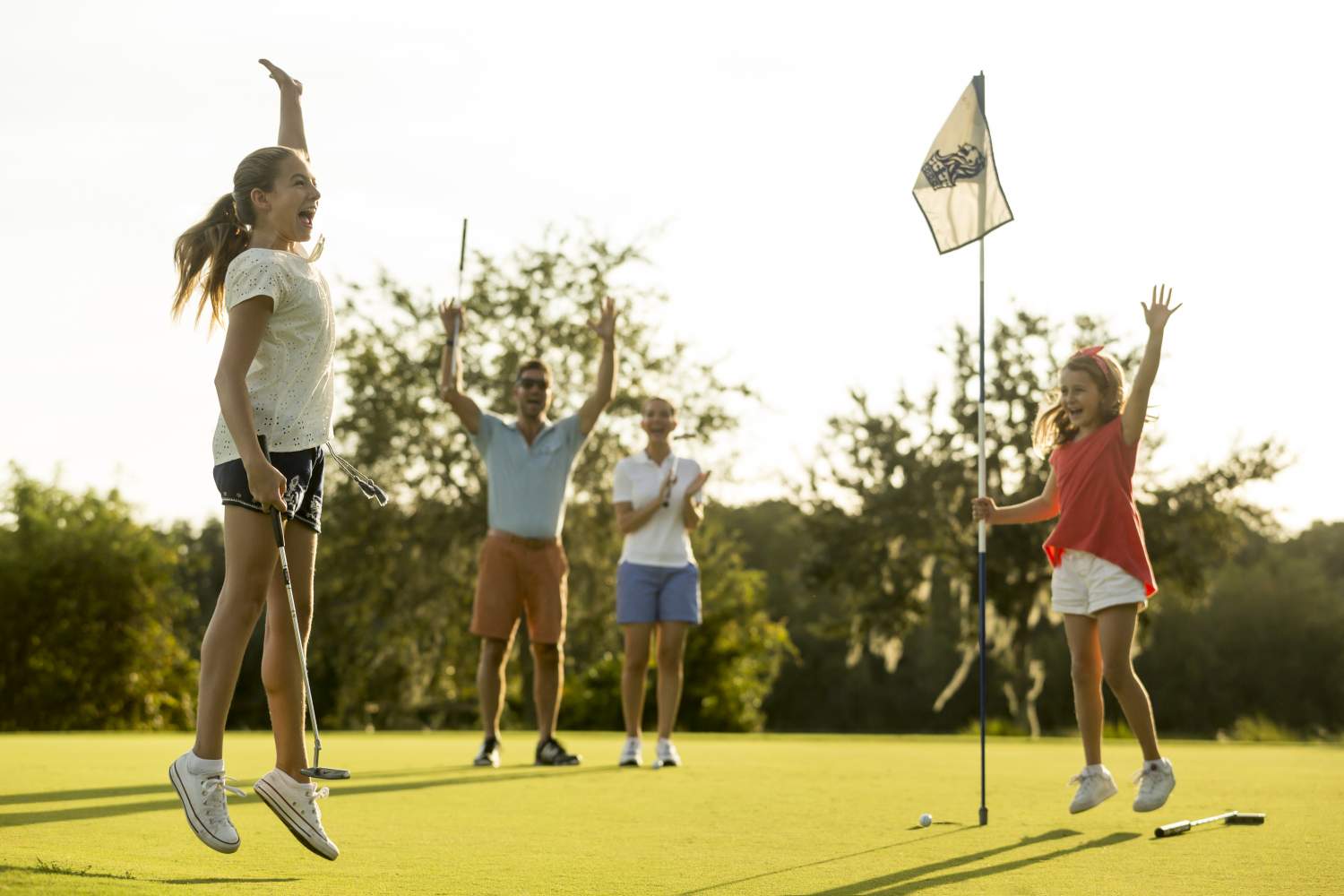 Our favourite feature at the club was Ritz's Caddie Concierge Program, where you have the opportunity to tee up with an extremely helpful and professionally trained golf attendant, so very posh! The caddies know the greens inside out and can supply players with valuable advice on course strategy, as well as providing services such as hole descriptions, golf ball location and attending the flagstick.
TopGolf Orlando
For rainy days when you can't get to the golf course and we argue even on sunny days, a trip to TopGolf in Orlando guarantees fans of fun a great play experience. This bowling meets golf gaming complex is a perfect place to relax while spend some quality time with friends or family. You don't have to be a golfer to play ball here but TopGolf's cool ball tracking technology provides some great feedback on how you're hitting on driving range.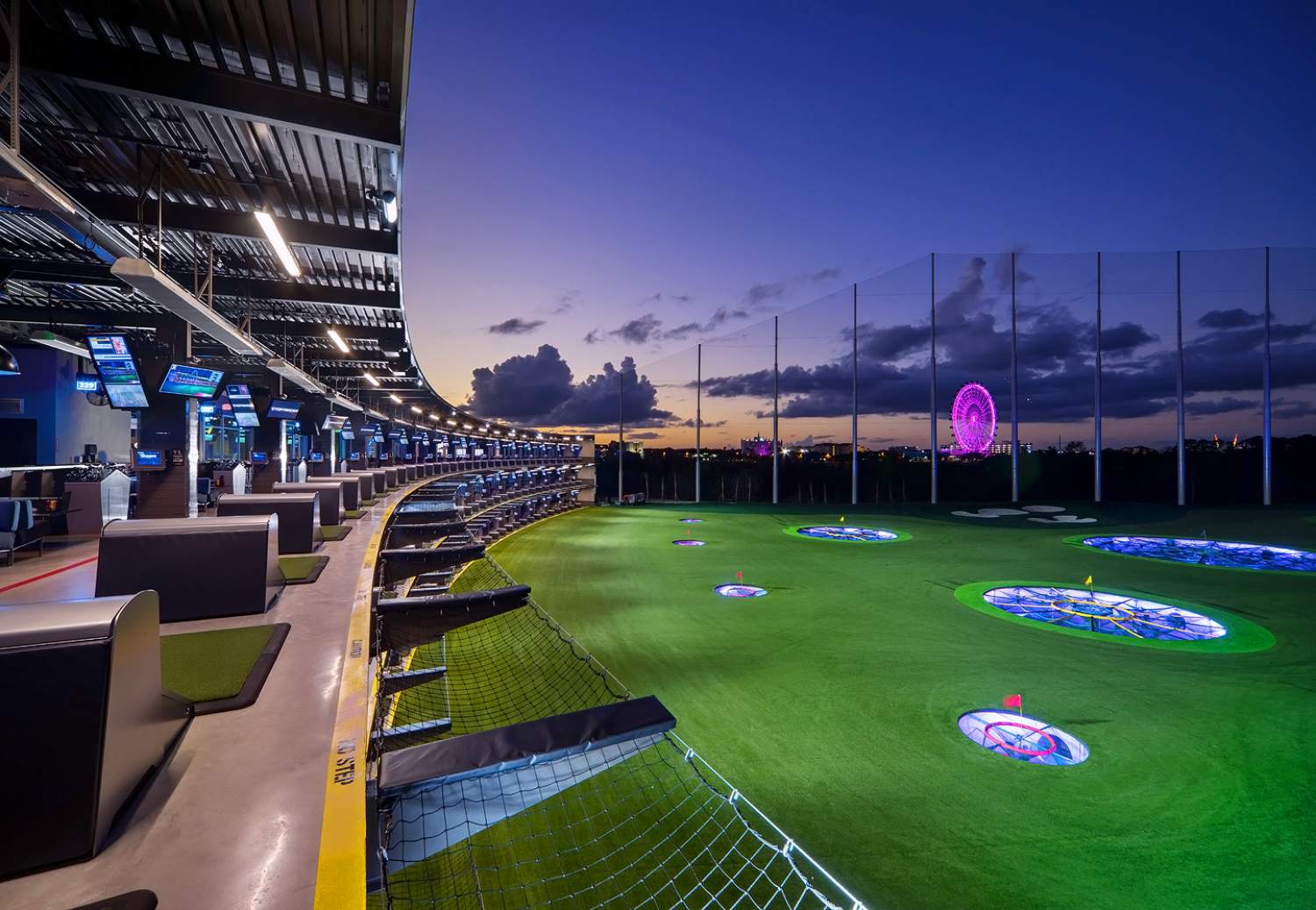 Newly opened in 2017 and with its convenient location on Universal Boulevard, Orlando's TopGolf is now one of Orlando's most popular gaming venues. The modern 65,000 square foot venue boasts three playing levels where you can play games in climate-controlled playing bays with an accompanying food and drink service. They also provide private spaces for groups and a dedicated kids section.
TopGolf's motto states there is no pressure to be good, but we all know that winning is the best fun of all.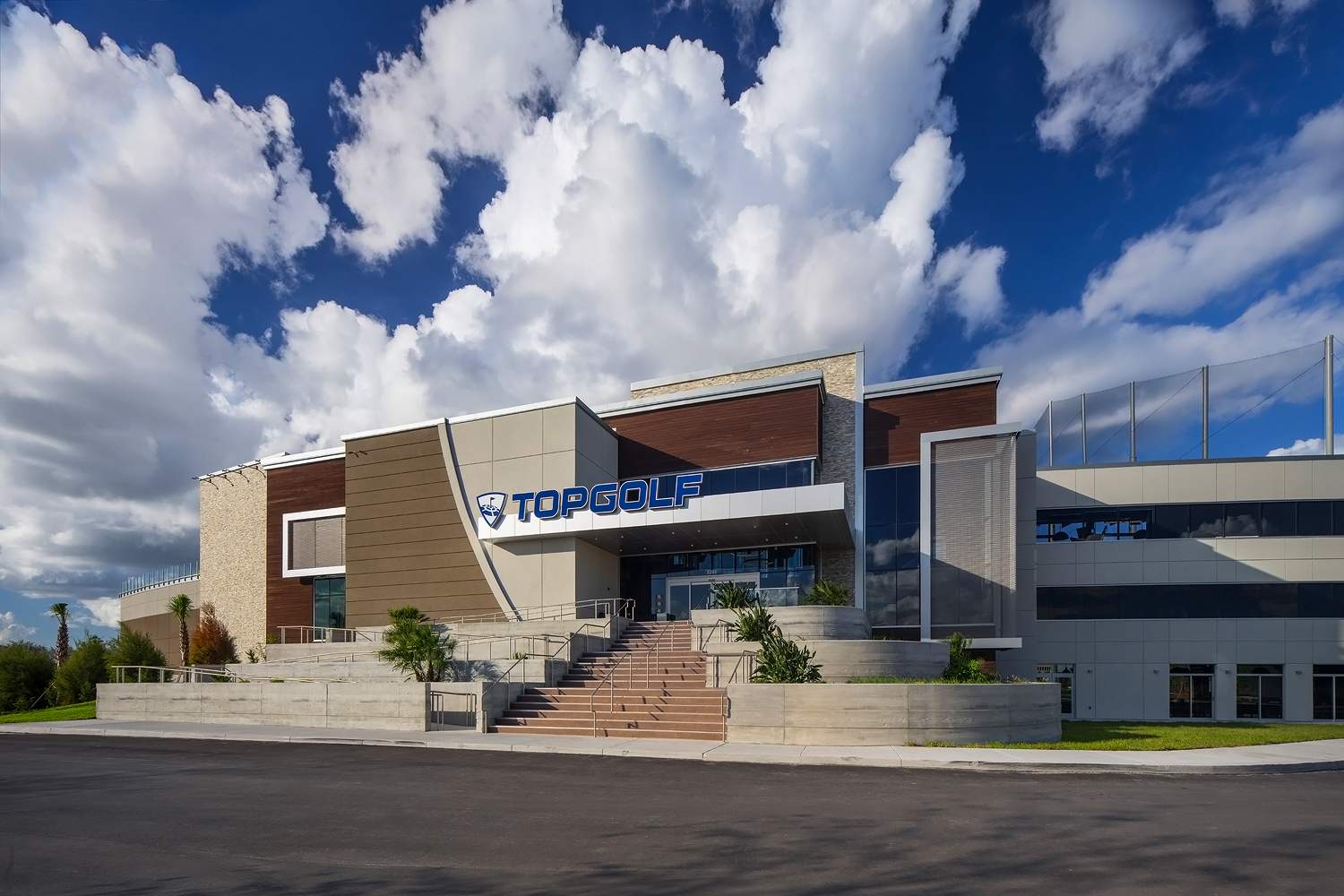 Bonus Tip: The Best Mini Golf Course in Orlando
We can't talk about golfing in Orlando without mentioning mini-golf! In Orlando, mini-golf in a thing, a real over-the-top experience, where you can play an outrageously fun game during the day with the family or with your best buddies way late at night.
After an intensive day of research playing through the many mini putt-putts in Orlando, we decided we loved the Hollywood Drive Golf Course the best. How can you not have fun at this enormous eighteen or thirty-six hole flashing neon venue? Located at Orlando's City Walk, it is conveniently outside of the Universal Studios Florida Entrance Gate so you don't need to be in the park itself to play. Bonus tip: If you arrive after 6pm in the evening, parking is free.
There is a lot of play available here; you can choose to try the "Invaders from Planet Putt" or "The Haunting of Ghostly Greens". For the true mini-golf aficionado you can also decide to play both for a whooping 36-hole game. Evening adds an extra element of fun when the course glows with neon lights and the spooky, otherworldly theme intensifies in the dark.
Make Orlando the top choice for your next great golfing vacation. Get ready to tee up and start planning your Orlando visit today with flights from Air Transat.
Cover photo credits: Ritz Carlton
The comments and contributions expressed are assumed only by the author. The recommendations, intentions or opinions expressed are not necessarily those of Transat AT Inc. or its affiliates. See terms of use of the Air Transat website.