If we're honest, 24 hours in Athens is not nearly enough time to skim the surface of this stunning city that's one of the oldest capitals in Europe. This short stay in Athens will have you clamouring for more, but our suggested itinerary for your day-long stay is packed with history and great culinary and cultural experiences.
Try Some Local Produce at the Central Market
Start your day at Central Market (also known as the Varvakios Agora). The colourful market is a cornucopia of spices, fresh local produce, olives, cheeses, meat, fish and more. You may want to fuel up with a strong Greek coffee and a sweet pastry at one of the surrounding tavernas before engaging with some of the animated characters that make up the fabric of this energetic market.
The fish vendors are especially vocal and try to outdo each other while shouting their daily catch. This is the place to stock up on some of that authentic Greek oregano to bring back home.
Visit the Impressive Acropolis, the Top Thing to Do Within the First 24 Hours in Athens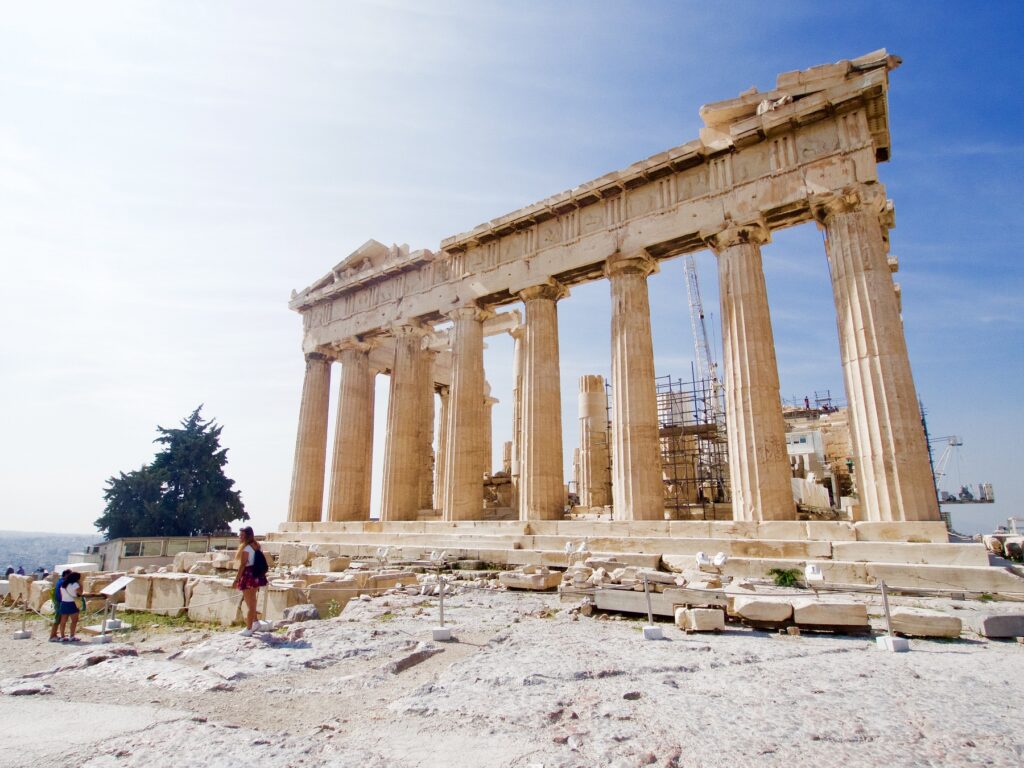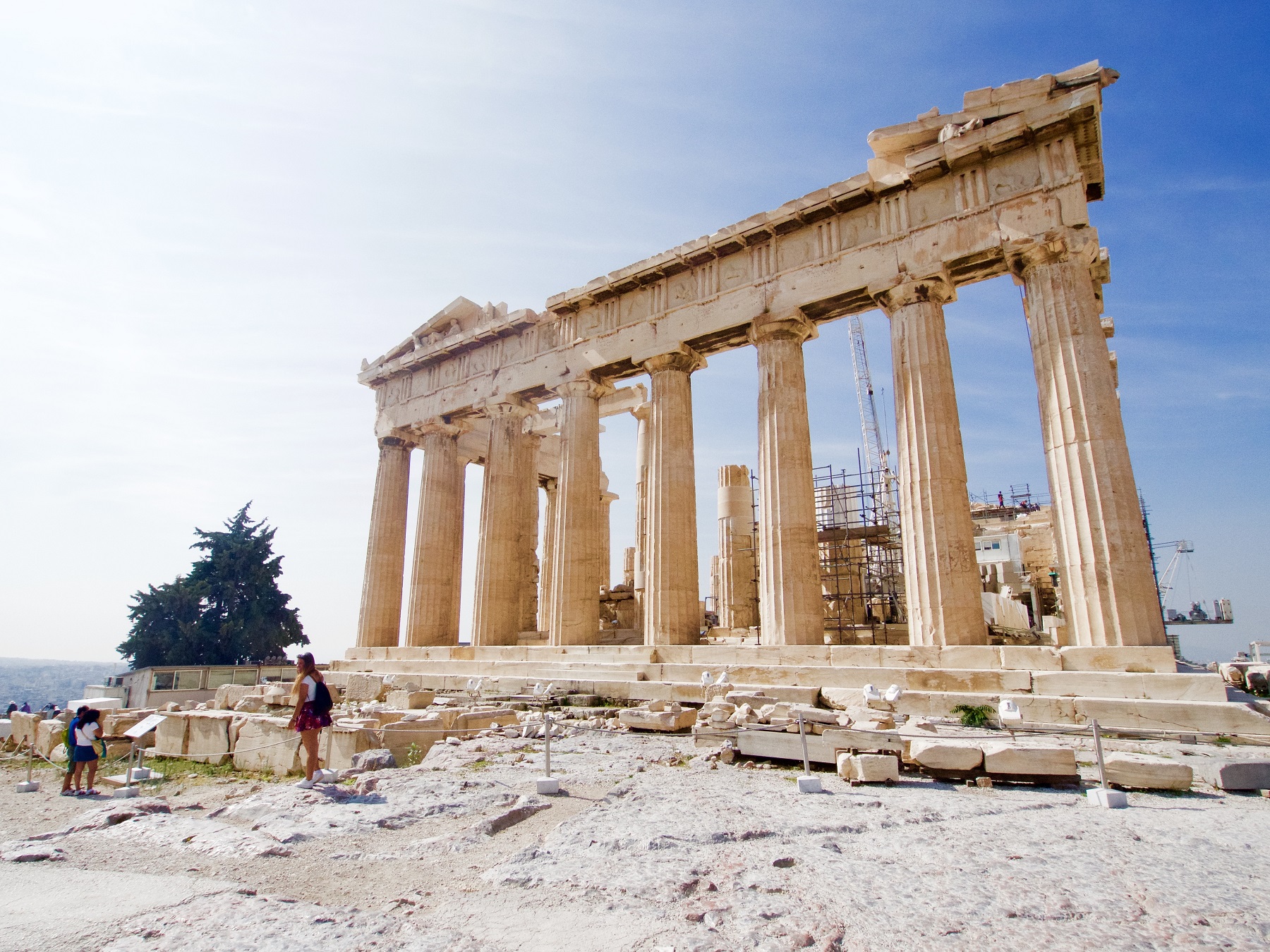 If there's one historical sight not to be missed in Athens, it is the imposing Acropolis. The city was built around the monumental hill, which is visible from almost every angle. Summers in Athens can be brutal so start your day there before the sun gets too hot and the sight too crowded.
Admire the many ancient ruins along your hike up the hill to the jewel on this ancient crown: the Parthenon. Dedicated to the goddess Athena, patron of Athens, and a great example of a Doric temple, the Parthenon was built between 447 and 438 BC. Over the years, it's been converted into a church and a mosque and severely looted but conservation efforts have been ongoing for the past few decades.
When you're done visiting the wonderful ancient treasures of the Acropolis, wind your way down the hill for some more at the Acropolis Museum. The construction of this modern museum designed by Bernard Tschumi was completed in 2007. The contemporary building counts over 150,000 square feet of exhibition space and is striking in its contrast with the surrounding older buildings of Athens.
Stroll Around the Plaka Quarter of Athens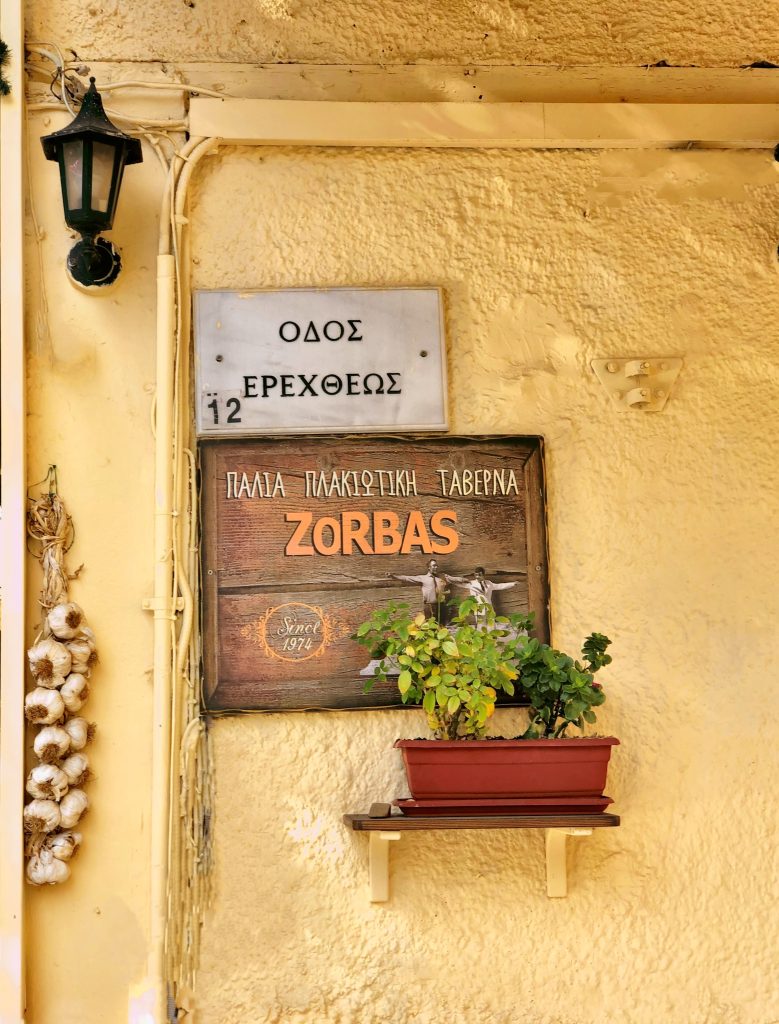 Once you get out of the museum, stroll around the Plaka, Athens' oldest neighbourhood built right on the slopes of the Acropolis. Grab a Greek coffee or a Gyro – the quintessential Greek street food – from one of the many cafés and bars spilling out onto the cobblestone streets.
The Plaka area of Athens is very touristy but it's a must see. If you're looking for a more authentic culinary experience, grab a kebab, a Greek salad and a cold beer from Thanisis, a favourite among the locals.
Wander and get lost in the Plaka and emerge at Monastiraki Square and its world-famous flea market. Walk around the narrow alleys brimming with stores selling everything from clothes to cheap souvenirs, unique antiques, carpets and more. Exercise your haggling skills – almost a national pastime in Greece – even if you don't intend on buying anything.
Dine at Diporto, a Classic Place to Eat in Athens
Once all that excitement has gotten you hungry, head back towards Central Market to Diporto, one of Athens' best kept secrets. Open since 1887, this basement-level taverna is like stepping back in time. The cuisine is a simple and traditional one and the few available dishes are hearty and use seasonal produce.
You may have to order with sign language since English-speaking staff is a scarcity, but this is the most authentic meal you'll have in Athens. Pair your meal with a glass (or two) of Retsina, a white wine infused with pine resin that's been produced in Greece for over 2000 years.
Wander Through Kolonaki
After lunch, head to Kolonaki for a leisurely afternoon stroll. The chic neighbourhood is brimming with beautiful mansions, leafy parks, high-end boutiques and swanky cafés. If you have time, hike or take the cable car to the top of Lykavittos, the highest hill in town, for a breathtaking view of Athens and beyond.
Find a rooftop at sunset in Athens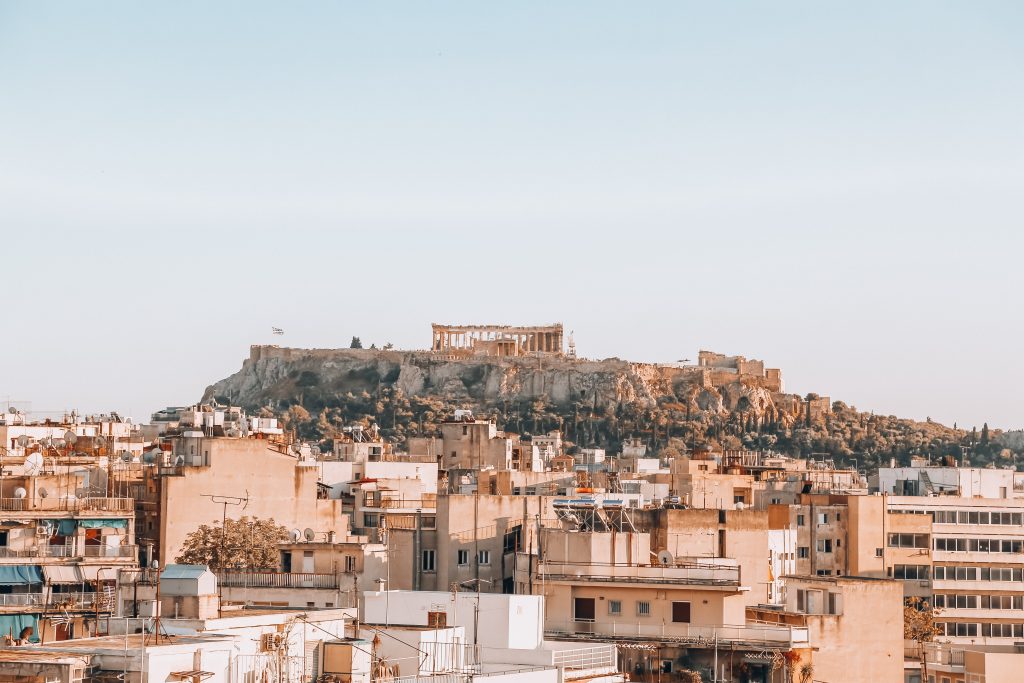 Once aperitif o'clock comes around, you're going to want to be on a rooftop terrasse to watch the sunset. The Hilton Hotel and Hotel Grande Bretagne are both great options. Sit back cocktail in hand and drink in the breathtaking view of the Acropolis at sun down, a moment you won't soon forget. Take the time to linger for a while and work up an appetite. Athenians dine late and the night is still young.
Dinner options include Dionysos, a fine dining establishment with a breathtaking view of the Acropolis. For a more low-key, traditional meal, head to Tzitzikas & Mermigas where you can enjoy dishes like chicken fillet served in a "kadaifi" pastry nest and cuttlefish risotto.
After dinner, head to Gazi, the newer and coolest hotspot in Athens you'll want to explore before your 24 hours in Athens are over. The former gasworks building was cleaned out and transformed into an industrial chic complex housing art galleries, cafés, bars and nightclubs. Athenians and tourists alike flock here to check out the latest art exhibit or dance the night away.
How to get around Athens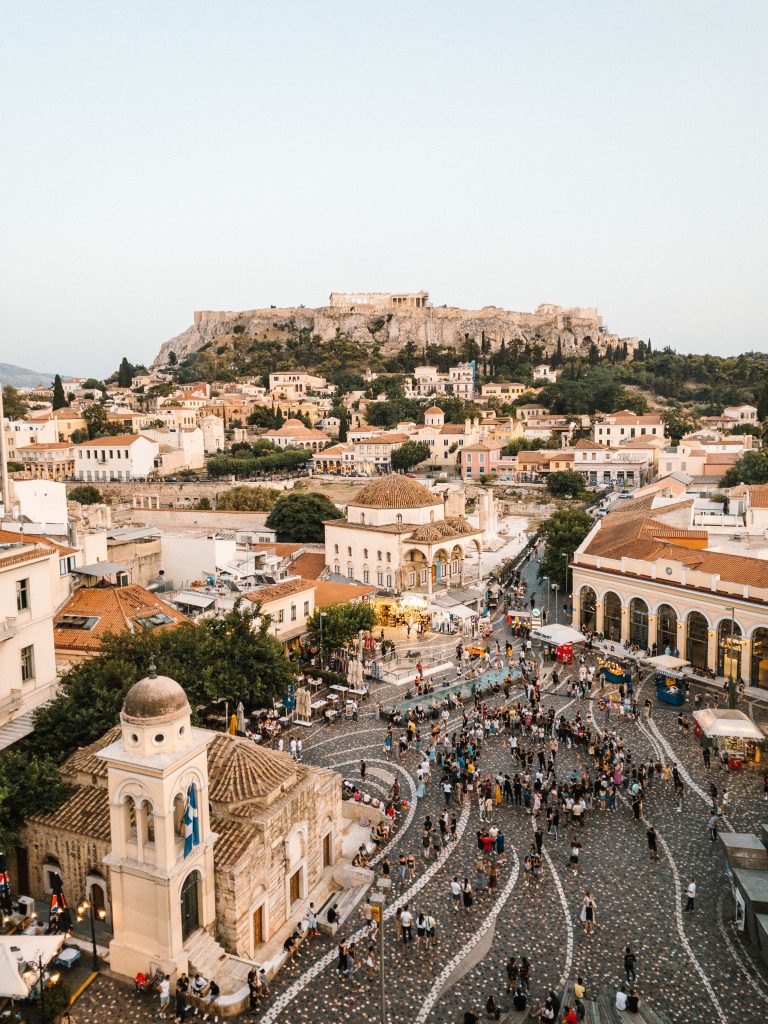 Use the metro to get around Athens. Not only is it the easiest and fastest way, but you can start your discovery of Greece's ancient treasures while underground. In fact, six of Athens metro stations include exhibits of ancient artefacts discovered while excavating the stations.