The island archipelago of Guadeloupe encompasses the five islands Basse-Terre, Grande-Terre, Marie-Galante, Les Saintes, and La Desirade and is one of the loveliest in the Eastern Caribbean. Guadeloupe's two main butterfly-shaped islands of Basse-Terre to the west and Grande-Terre to the east are separated by the Rivière Salée's narrow straight. The archipelago has a tumultuous history, which includes many fought battles and sieges between natives, British and French settlers and pirates of the Caribbean. Today, Guadeloupe is an overseas department of France and as such, part of the European Union as well. Although Creole is widely spoken, French is the only official language and the Euro the official currency on the islands.
Today, Guadeloupe is an enchanting vacation spot surrounded by many gorgeous beaches and encompassing lush forests, mountains and an active volcano.
Scuba Diving, snorkeling and all the water sports
If you're a water sports aficionado then Guadeloupe is the place for you. Everything from deep-sea fishing to kayaking, sailing, whale watching, surfing, jet skiing and more are available on the archipelago.
Snorkeling and scuba diving are certainly big in Guadeloupe. The island harbours magnificent underwater treasures such as coral reefs, colourful fish, turtles and even whales. The Jacques Cousteau's Underwater Reserve is one of the best diving spots and encompasses 1000 hectares of underwater discoveries to be made.
Take a hike!
Guadeloupe islands offer over a hundred miles of hiking trails for all levels, from hiking up to the top of La Soufrière volcano to taking an easy walk through the maze of trails within the zoo's tropical forest. You will also find several hiking trails within the Guadeloupe National Park.
Other easy hikes are ones that allow you to visit La Pointe des Châteaux at the easternmost point of Grande Terre. Several hikes are available and allow you to discover the stunning rocky protrusion dotted with dramatic cliffs and lovely sandy beaches. The hike up to the cross is worth it since it offers breathtaking views of Guadeloupe's three smaller islands of La Désirade, Petite-
Visit Pointe-à-Pitre
Take a day to tour Pointe-à-Pitre, Guadeloupe's largest commercial hub. Walk around the narrow streets and gaze at the colourful façades of the French colonial buildings. Another great example of that style of architecture is the Cathédrale de St-Pierre et St-Paul, which is definitely worth a visit. The unusual iron flying buttresses were conceived to withstand hurricanes. Make your way to Place de la Victoire, which has seen its fair share of beheadings by guillotine during the French Revolution. Today, its dramatic past is all but forgotten by locals and tourists alike strolling through it. If you like shopping, Pointe-à-Pitre is the place to stock up on local artifacts and discounted French products such as cosmetics and fashion. If you're a foodie, a visit to the Marché Couvert is a must! There you will find lovely and colourful stalls of exotic fruits, vegetables, artefacts, spices and local coffee.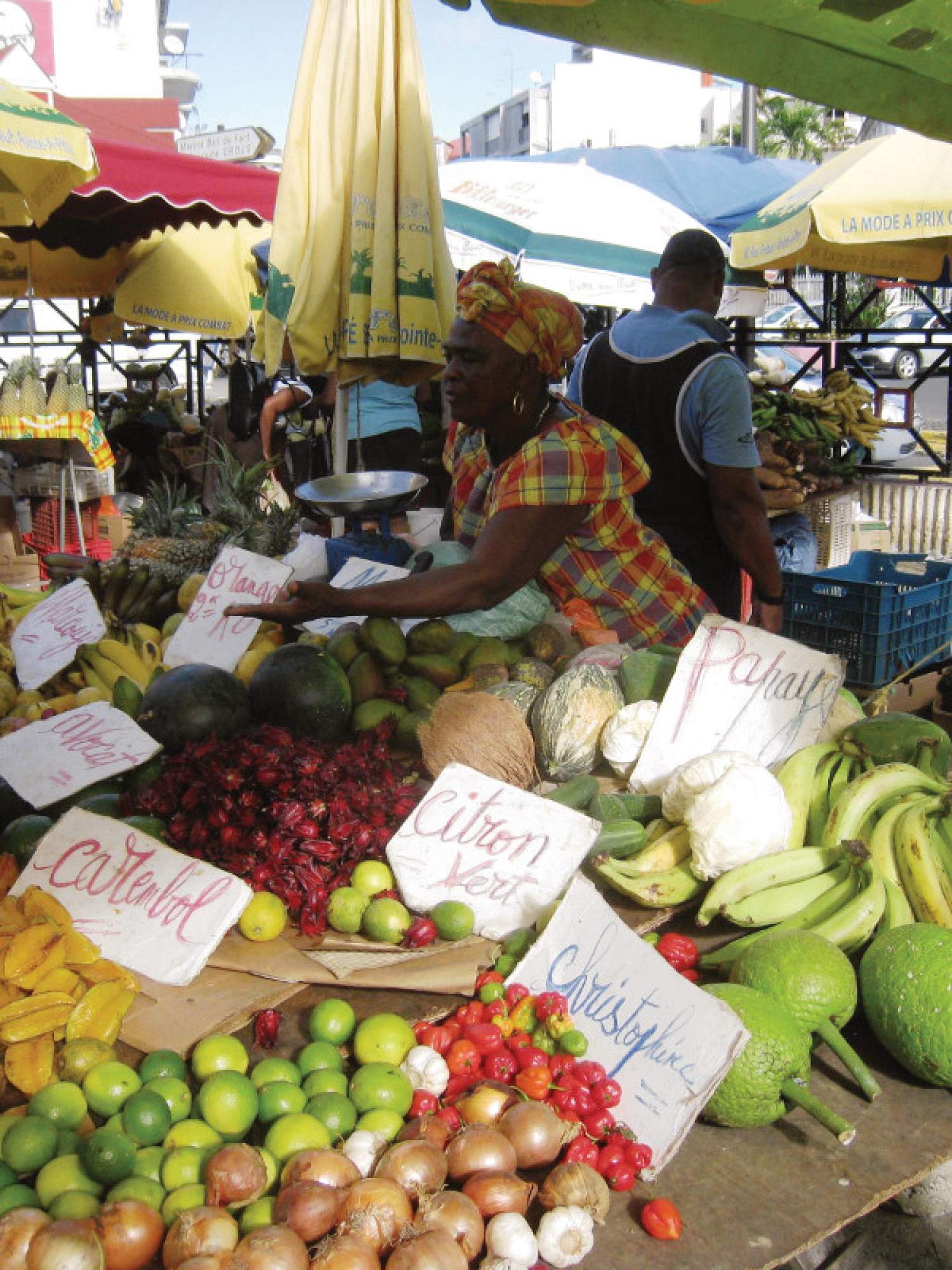 Zoo and botanical gardens
The Parc Zoologique et Botanique de la Guadeloupe located in Basse-Terre is a wildlife lover's paradise! With a mission to protect and save endangered and rare species, the Guadeloupe zoo evolves in the natural setting of a tropical forest. Hike your way through the maze of trails and spot some of the zoo's residents such as monkeys, bats, birds, iguanas and jaguars. If you're feeling adventurous, climb your way to the top and make like Tarzan by hanging on to the jumble of rope bridges suspended over the forest's canopy for a rarely seen vista of the tree tops.
Be a beach bum
Guadeloupe's stunning beaches come in an array of colours and are all fine as flour: black volcanic sand, white, golden and even pink-hued sand. It would be hard to list all of Guadeloupe's beaches in this article since the archipelago has been blessed with so many stunning strips of beach. If you're looking for quieter locales, ask locals what their favourite off-the-beaten-paths ones are. Some of our favourites include Plage Caravelle, La Grande-Anse de Deshaies, Plage de la Perle on Grand-Terre, Datcha Beach on Grand-Terre, and the many beaches of La Pointe des Châteaux. The off shore islands of La Désirade, Petite-Terre and Marie-Galante all include stunning beaches as well.
Guadeloupe National Park
If you're a nature lover, then a visit to the Parc National de la Guadeloupe on Basse-Terre is a must! The park's core encompasses an area of 43,000 thousand acres and was designated as a UNESCO World Biosphere Reserve in 1992. The highest summit in the park is the Soufrière active volcano at 1,467 meters. If you're a hiker, then you'll be happy to know that the park boasts 300 kilometres of hiking trails. If you're not, then you can visit the park by driving around and stopping at the many lookouts along the way. The park boasts many bird species including some unique endemic ones, orchids, mammals, flowers, insects (including giant ones!), bats and fish and crustaceans. You can also picnic, dive in a waterfall, swim or even scuba dive.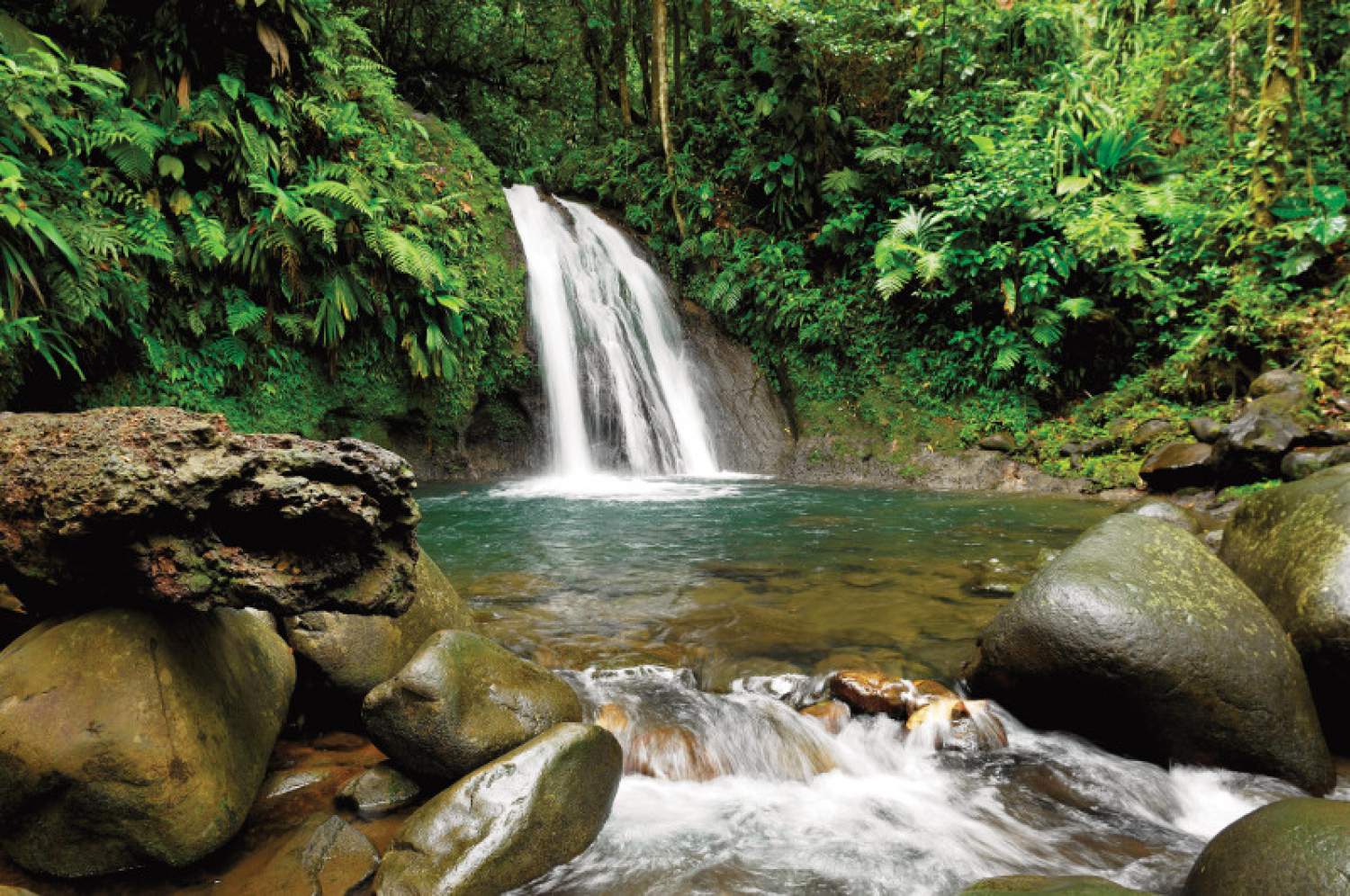 Chocolate, rum and coffee tasting
Foodies are more than spoiled in Guadeloupe since the archipelago grows some of the most delectable morsels around: coffee, chocolate and rum! Do your homework before leaving and check out some of the plantations and distilleries you can tour while on the islands. Rum is, of course, a big deal and pride in Guadeloupean rum is fierce. Several distilleries offer tasting at the source and you must not miss out on trying a "Ti-Punch" the local concoction of lime juice, sugar and rum agricole (distilled from fresh sugar cane juice as opposed to molasses).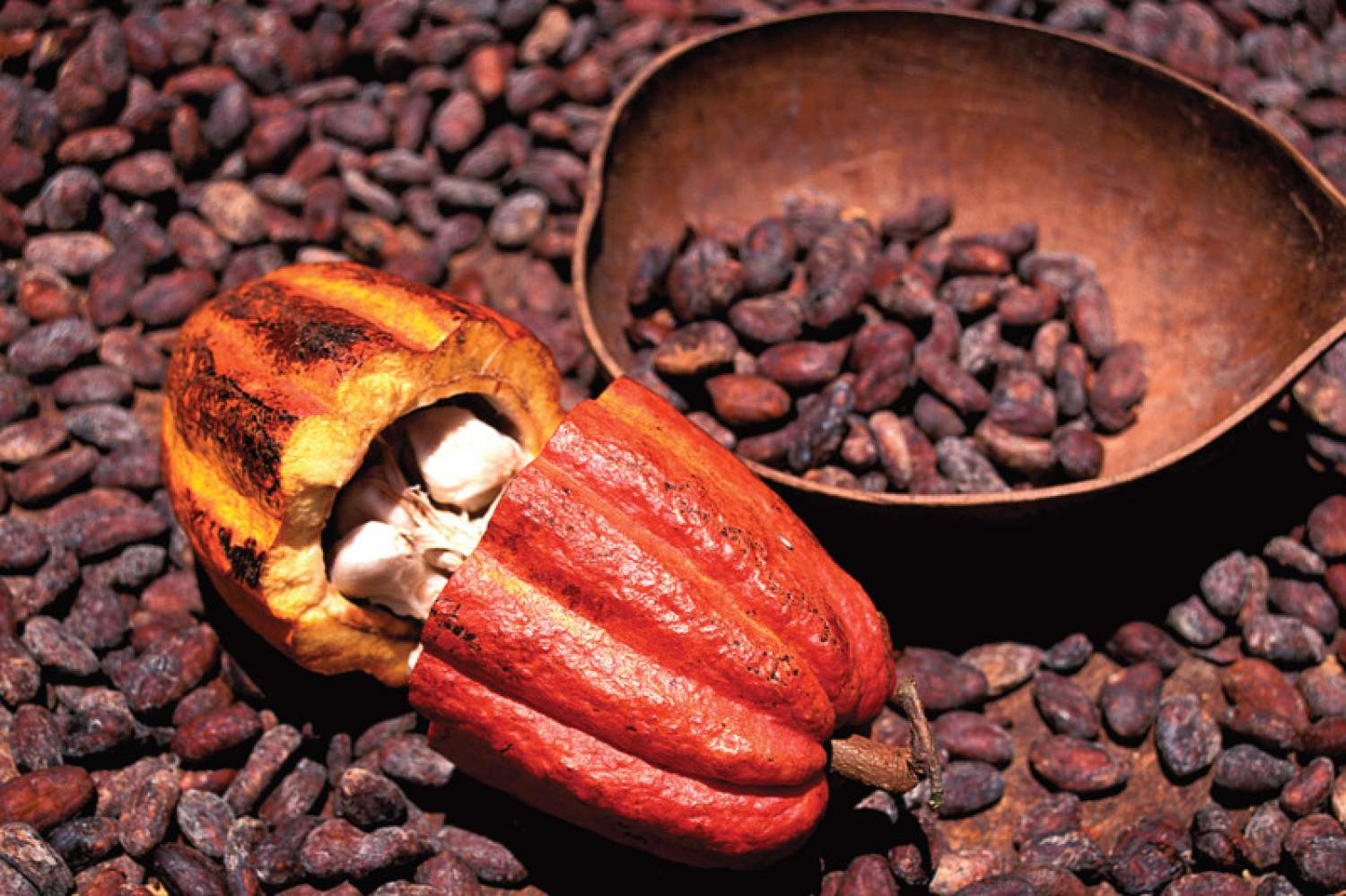 Guadeloupe is also one of the oldest coffee growing regions in the Americas. You can stay at some of the coffee growing plantations such as Vanibel and La Grivelière or just visit for a tasting.
Island hopping
Take advantage of the several ferry companies that offer daily service from Grande-Terre to Guadeloupe's other smaller islands of Marie-Galante, Les Saintes, and La Désirade!
Les Saintes
Les Saintes is a collection of nine islands, two of which are inhabited. Terre-de-Haut is the more popular of the two and exudes a European flair with its bistro-lined streets. Les Saintes Bay on the northwest coast of the island is a member of UNESCO's most beautiful bays in the world. Terre-de-Bas is a mountainous island that features hiking trails, nice beaches and fishermen villages.
La Désirade
Stunning white sand beaches protected by coral reefs make this island ideal for beach combing, snorkeling and scuba diving. La Désirade is also a geological nature reserve. Hop over to Petite-Terre, two small islands a stone throw away known for their untouched beauty.
Marie-Galante
Ten gorgeous beaches, centuries-old plantations, art museums, traditional ox cart rides, iguanas and more await you on this big round island.
BONUS: If you have the chance to be in Guadeloupe for the island's Carnaval celebrations, which take place a few weeks before Ash Wednesday, then you're in for a treat! Several celebrations take place all over the islands where locals dress up in colourful costumes and parade down the festive streets.
Travel to Guadeloupe and discover Guadeloupe's nature, beaches and food.
The comments and contributions expressed are assumed only by the author. The recommendations, intentions or opinions expressed are not necessarily those of Transat AT Inc. or its affiliates. See terms of use of the Air Transat website.