When it comes to food, rare are the cities that have a better offer than Rome. It's hard to have a bad meal, coffee or snack in the Eternal City, but some spots are obviously the superior choice and the ones that will leave an indelible mark in our culinary memory of this most incredible city. Below are some suggestions of where to eat in Rome.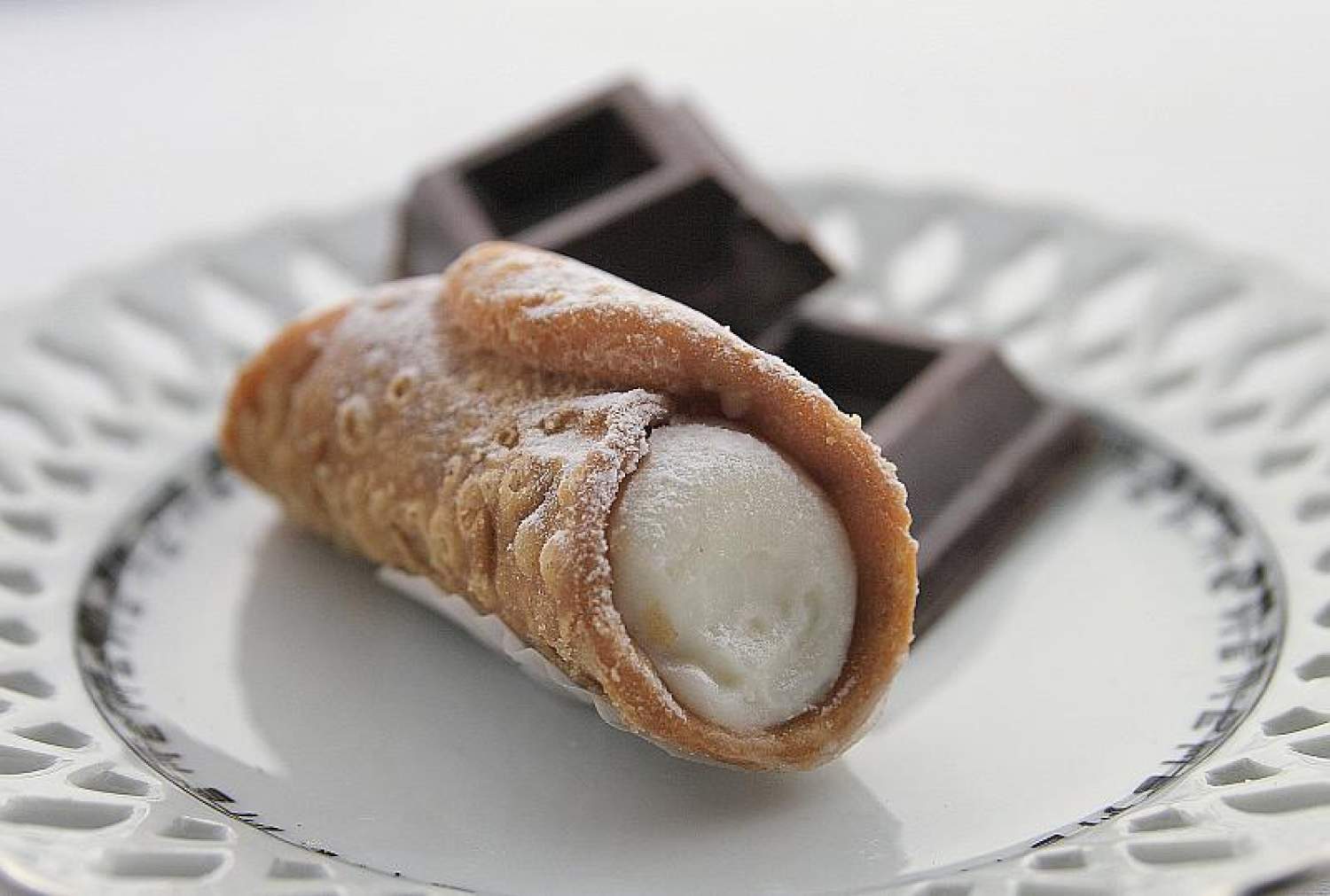 Morning

Start your day early at the Fontana di Trevi. This very popular tourist spot is best discovered early in the morning when it's much easier to contemplate without having to dodge past hundreds of others trying to get the same perfect picture. After you've Instagrammed your finest pose, make your way to I Dolci di Nonna Vincenza and grab a Sicilian cannoli to munch on while you're on your way to Tazza d'Oro for an Italian-style breakfast. Order a latte and a cornetto, the Italian version of a croissant, and spend a few minutes chatting with the barista before crossing the street to visit the Pantheon, one of Rome's most fascinating buildings.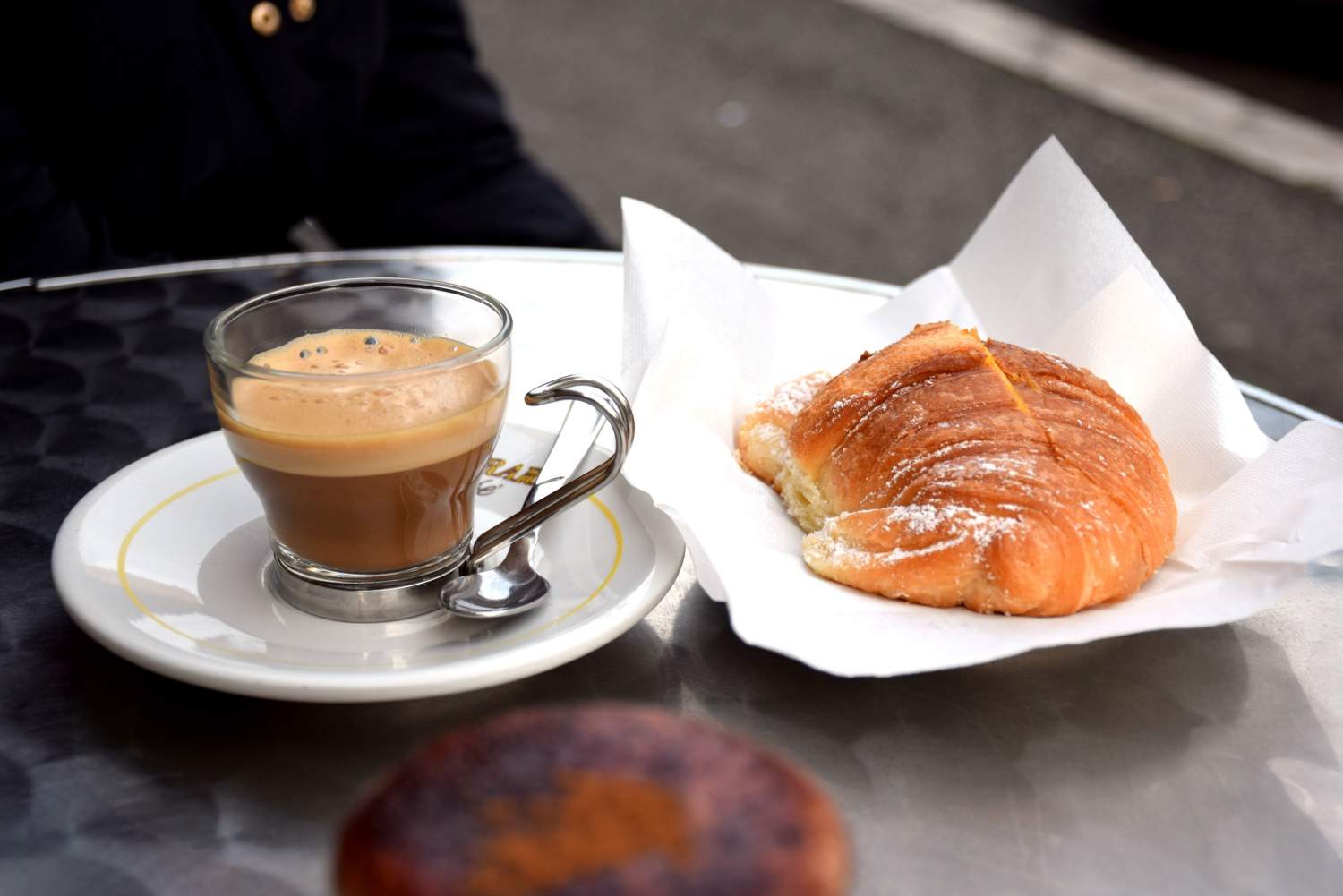 The circular temple has been in continuous use since it was built by Emperor Hadrian in 125 AD and is one of ancient Rome's best preserved buildings. Alternatively, you can also have your morning pick-me-up at Sant'Eustachio, another one of Rome's best cafés and just around the corner from the Pantheon.
Option: If you have time, take a small detour and visit the Church of San'Agostino and the Church of San Luigi dei Francesi, two magnificent churches containing works by Caravaggio.
After the Pantheon, make your way to Campo de' Fiori by walking through Piazza Navona, which was built on the ruins of a Roman stadium. Admire Piazza Navona's intricate buildings, the beautiful Fountain of the Four Rivers and the elegant façade of the Church of Sant'Agnese in Agone as you walk around the piazza, soaking in the lively atmosphere emanating from its many street artists, restaurants and cafés.
A bustling market takes over the Campo de' Fiori piazza every morning.  Fruit and vegetable purveyors rub elbows with souvenir pushers in this lively square. Don't be tempted by the nicely-packaged pastas or spices, since they are industrially produced and supermarket-bought items will make better souvenirs to bring back home. Do be tempted by the fruit and veggies though, and go ahead and buy a few handfuls of cherries, apricots or peaches. They are almost guaranteed to be the best you've ever tasted. Give them a rinse at the potable nazoni (fountain) on the south side of the piazza, and bite into the perfectly ripe fruit.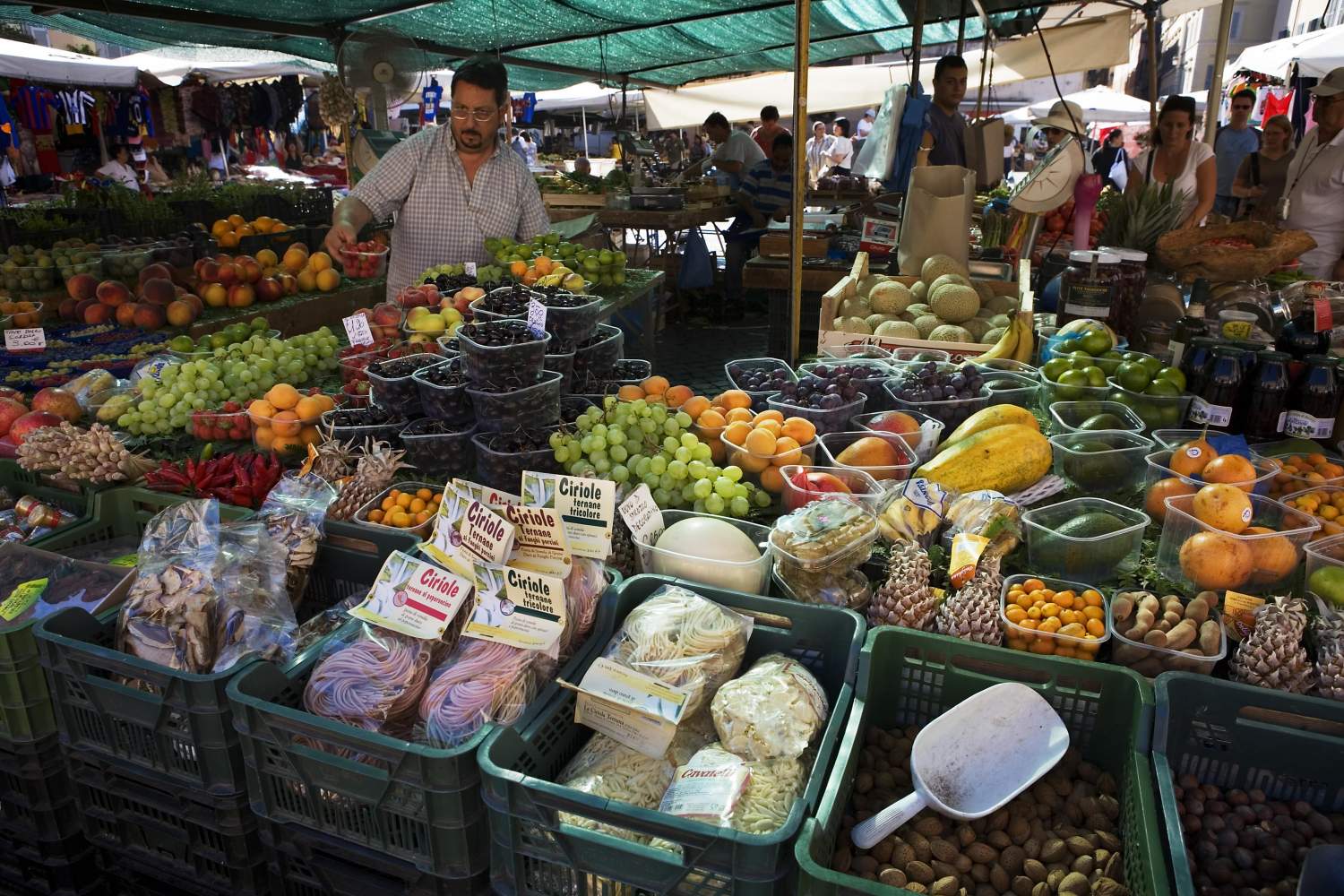 If you fancy a more substantial snack, the pizza at Forno Campo de' Fiori on the north side of the piazza is one of the best in town. Grab a slice and walk around the narrow side streets all around Campo de' Fiori before heading to Roscioli for lunch.
Lunch
A cheese and salumi purveyor, Roscioli also doubles as one of the best restaurants in Rome, so reservations are a must! Start with a plate of burrata cheese from Puglia served with sweet cherry tomatoes and a house charcuterie of your choice. Follow with an order of their famous carbonara or cacio e pepe pasta, both excellent, crave-inducing choices. A glass of Italian wines from their extensive list is de rigueur, of course, as is the espresso at the end of your meal.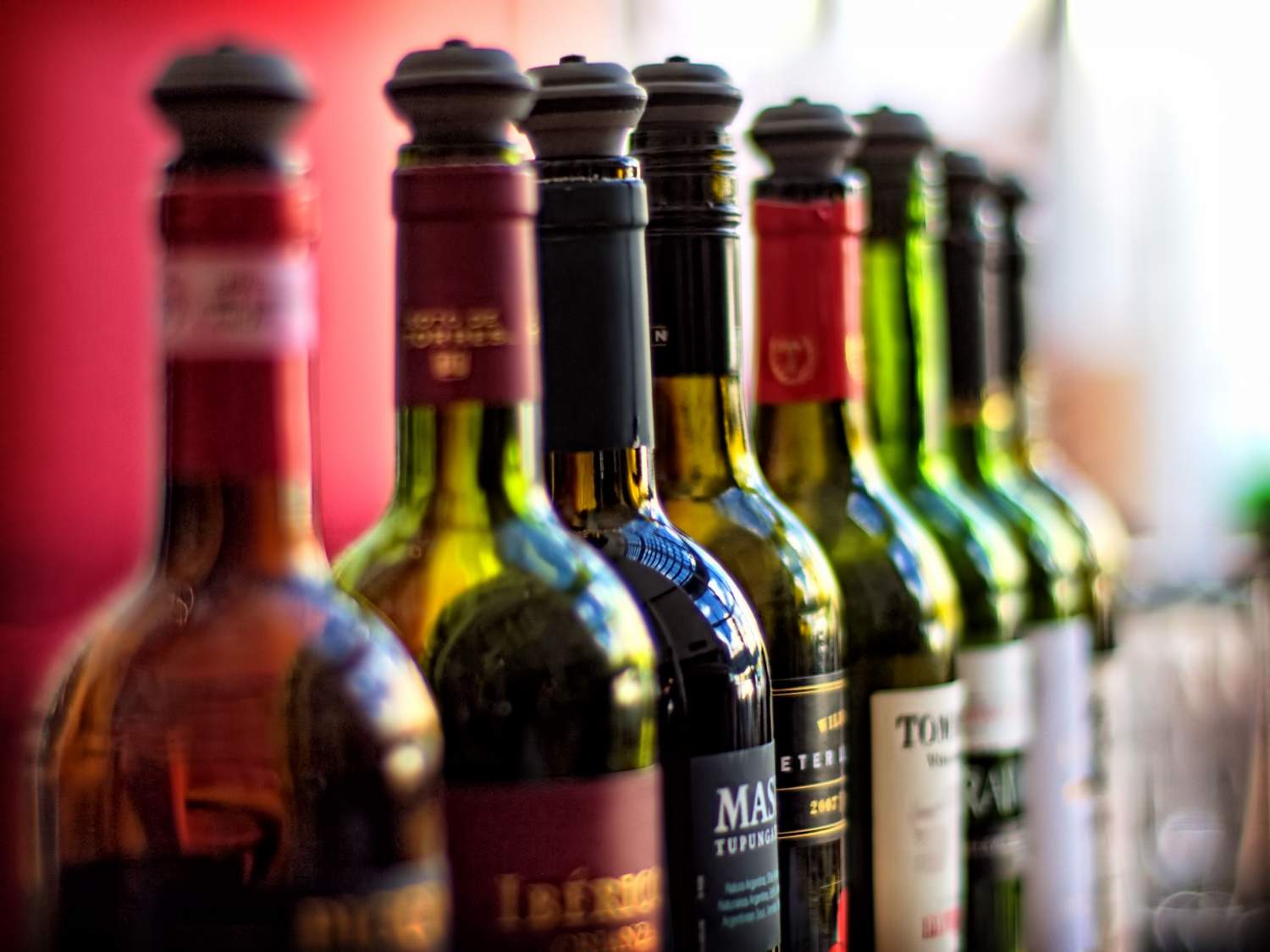 Afternoon
You can otherwise skip the espresso and have it instead at your next stop: Piazza del Campidoglio, a splendid piazza designed by Michelangelo. Make your way up to Terrazza Caffarelli, a cafeteria-style café located at the top of the hill and offering incomparable views of Rome and the Roman Forum below.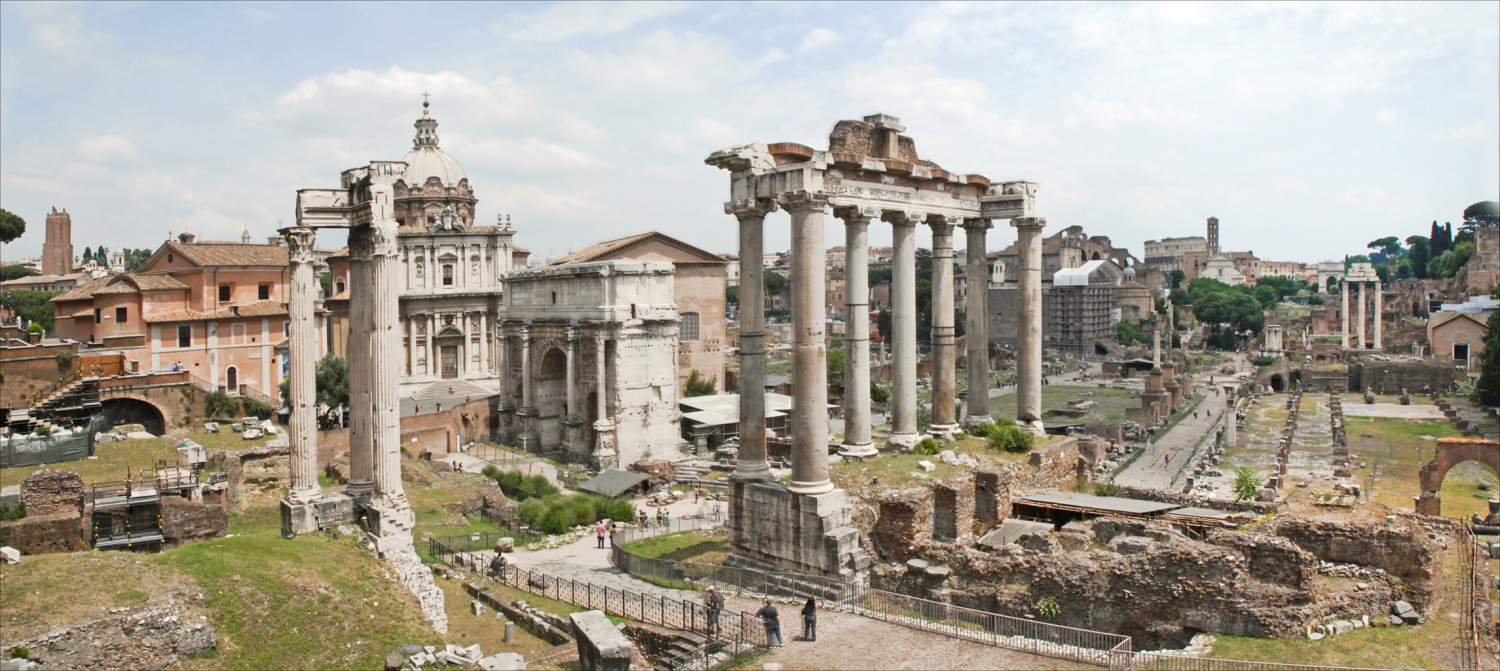 Once you're done admiring Rome's panorama, head to Piazza Venezia next and admire the grandeur of this very imposing piazza dominated by the Victor Emanuel II monument. The traffic around there is crazy, so be careful! Walk around the piazza, then visit the stunning Basilica di San Marco Evangelista with its panelled ceiling, gold leaf interior panels and stunning works of art. If you're lucky, you'll witness a wedding taking place, which will only make this visit even more magical.
By now, it's time for Italy's famous passegiata, a leisurely walk the locals indulge in towards the end of the day. Via del Curso jets out from Piazza Venetia and is the perfect street to take part in this leisurely activity while admiring the elegant locals and just-as-elegant boutique windows. Stop by for a quick walk around Galleria Alberto Sordi, the perfect spot to do some shopping or get a much-needed air-conditioned break. Keep heading north on Via del Curso until you reach Fatamorgana, where you can have some of Rome's best gelato. We highly recommend the "panacea" (a refreshing mix of mint, almond milk and ginseng), the baklava or the Bronte pistachio. If you're feeling adventurous, go for the pear and Gorgonzola combo. Any flavour you pick will surely hit the spot.
Option: If you're more of a coffee person, turn on Via dei Condotti from Via del Curso towards Piazza di Spagna and stop by Café Antico Greco, Rome's oldest café, for a pick-me-up. Around since 1760, this café's plush velvet seats, 300 works of art and tuxedo-clad waiters will surely seduce you. You can then visit the Piazza di Spagna, and maybe even walk up all those stairs if the espresso is potent enough.
Evening
Dinner at one of the best restaurants in Rome awaits and is only a 15-minute walk away, but if you can still muster some energy, head for the Tiber and take a walk along its banks until you reach Ponte Umberto I, from where you'll have one of the best views of the Vatican's Saint Peter Basilica. You can also admire Castel San Angelo from the same spot. Both are gorgeous when illuminated. Dinner is at L'Arcangelo, a typical, no frills Roman taverna serving Roman seasonal fare. Suppli, gnocchi, Roman-style tripe and veal are all recommended, paired with a nice bottle of Italian wine.
After-dinner options depend on your energy levels. You can go for an after-dinner drink at Salotto 42, a cocktail bar frequented by elegant Romans, located about five metres in front of Piazza di Pietra and its imposing columns of a temple built in 144 AD. Head back to Fontana di Trevi after drinks and enjoy another look at it all illuminated. It has just undergone some major renovations, and is even more stunning now. The streets of Rome get quiet at night, with pockets of rowdiness here and there. The city is imbued with a sense of unique magic, so walk around and create some lifetime memories.
Experience a taste of Rome for yourself with Air Transat.

The comments and contributions expressed are assumed only by the author. The recommendations, intentions or opinions expressed are not necessarily those of Transat AT Inc. or its affiliates. See terms of use of the Air Transat website.