Among the many wonderful family stories that have marked the evolution of Air Transat since 1987 is that of Air Transat pilots Pierre-Alexandre Lamanque and Denis Lussier. The father-son duo was able to fly together for the first time on a flight to Vancouver a few months ago.
Portrait of a family passion that is nowhere near ready to start its descent.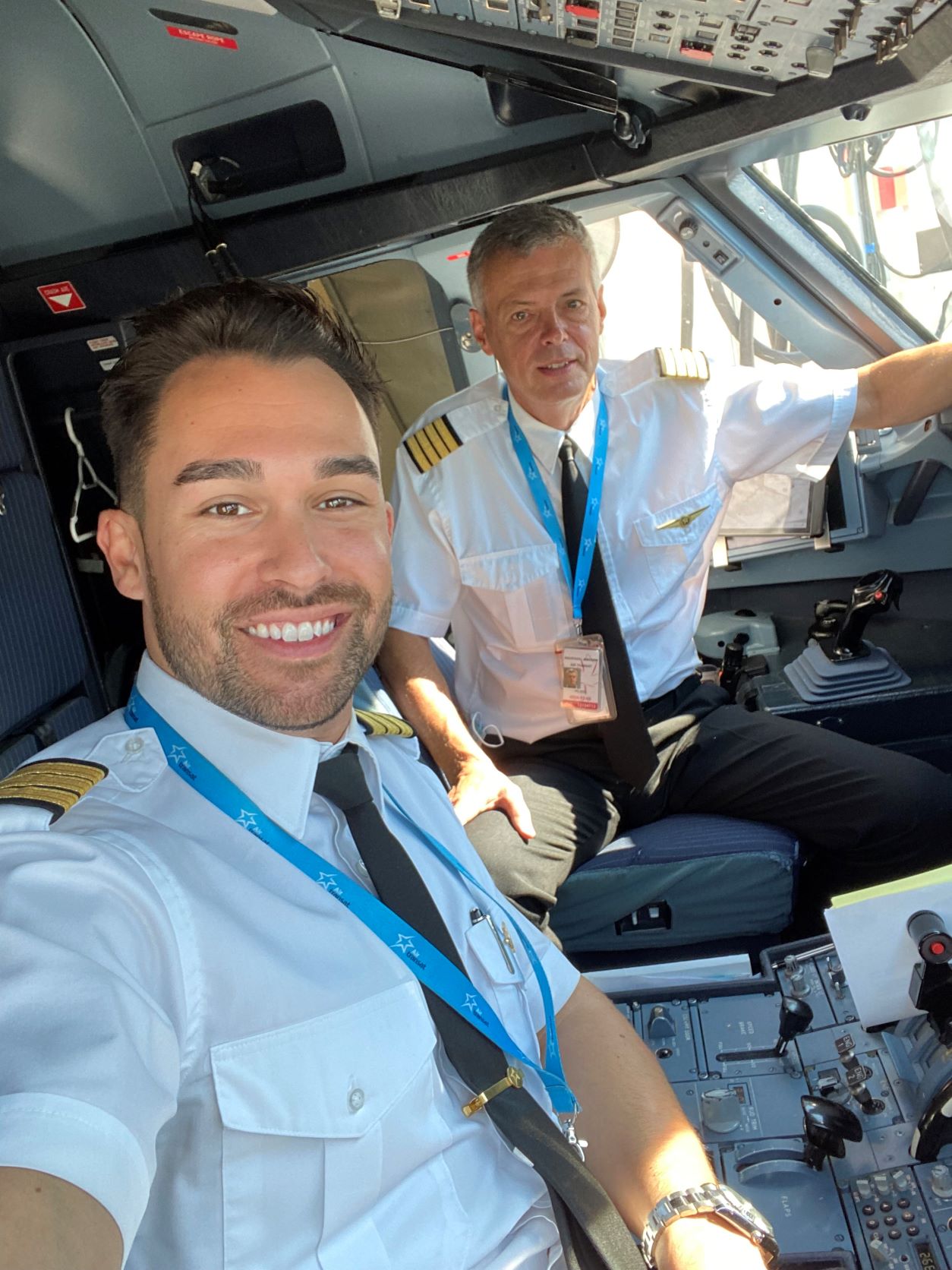 Denis, how long have you been in aviation?
"I had an atypical career before becoming a pilot. I did my private pilot course while I was a student at CEGEP to become an aircraft mechanic. Soon after, I was approached by the founding members of Air Transat to become a flight engineer on the famous Lockheed L1011.
I made my first flight as a flight engineer in January 1988.
I soon realised that I liked the lifestyle and the work atmosphere that this job provided. In the meantime, I worked hard to complete my training to become an airline pilot.
In May 1998 I made my first flight as second-in-command on the L1011 and in November 1999 on the A330. As a captain, it was in May 2016 on the A330 and in October 2020 on the A321."
Pierre-Alexandre, was it Denis who encouraged you to become a pilot?
"When I was a child, I greatly admired Denis' passion for his work. I had always been attracted to the pilot's lifestyle, but I had never thought that it was possible for me.
It was Denis who suggested I become a flight attendant for Air Transat in 2007. After my first flight as a cabin crew, I immediately decided to enrol in my first flight course."
Is there a particular flight to a destination that you dream of flying together?
Pierre-Alexandre: "It would definitely be any destination where my mother, Denis' wife, would be a passenger. I tried to get a 96-hour flight with him in Marseille as my mother was accompanying him in a layover… but I still have a few crusts to eat before I have the seniority to operate such flights."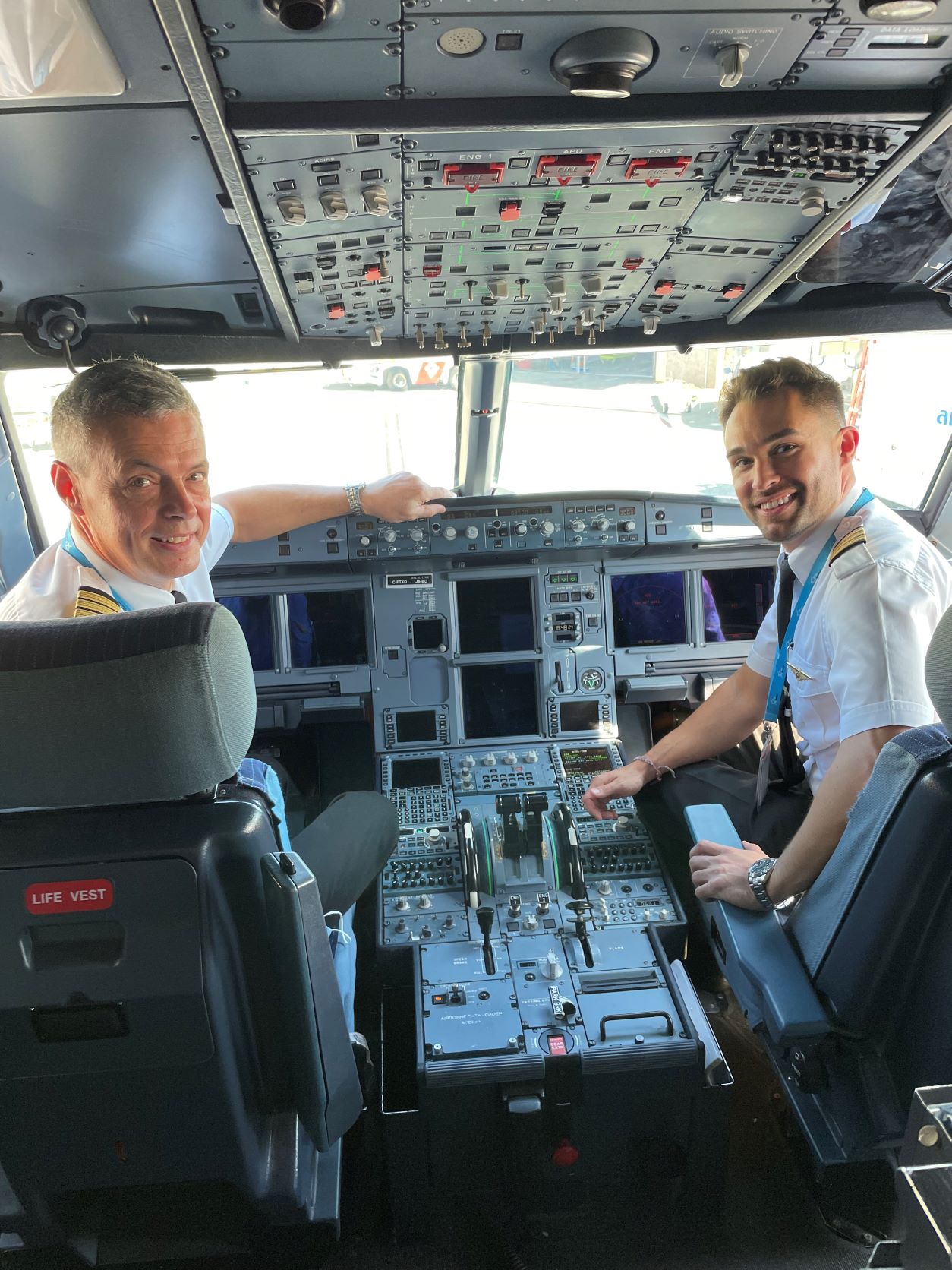 Tell us about your flight as a duo of Air Transat pilots!
Pierre-Alexandre: "We made our first flight together in September 2022 between Montreal and Vancouver. It went very well! We took some pictures and spoiled ourselves with a good sushi dinner. It was a memorable 36 hours in this beautiful city! It goes without saying that Dad was quite proud of his son."
Denis: "The flight together was very good! We took the opportunity to recall good memories, since I was based there in 2004 and Pierre-Alexandre had come to join me for a while back then."
Denis, what has been the most memorable flight so far in your career?
"It was a ferry flight across the Pacific Ocean from Indonesia to Montreal with a rest stop in Honolulu. 20 hours of flight time in all…! »