To celebrate his 35 years of service with Air Transat, friendly flight director François Viau recalls his best moments on board. The man who masterfully led the second flight Air Transat's history shares the advantages of being a flight attendant, the most striking changes in travel and also an anecdote that illustrates the real issues when you are 35,000 feet in the air…
How did you become an Air Transat employee?
I started my career as a flight attendant in 1978 with Québecair. It was my colleague Christiane Jasmin who told me about the Air Transat project. Many of my new colleagues were former Québecair employees, including Hélène Caron and Louise Lefebvre. I started as a flight director as soon as I was hired.
My employee number was 2 at the time, behind Denise Allard who flew to Acapulco on flight number 1. Today, my Air Transat employee number is 1!
What was your first flight with Air Transat?
I did the second flight ever operated by Air Transat to Santo Domingo and Puerto Plata, it was a double stop if I remember correctly. We were so nervous! We had never been on that aircraft before, we had only done our ground school. Everything went well though.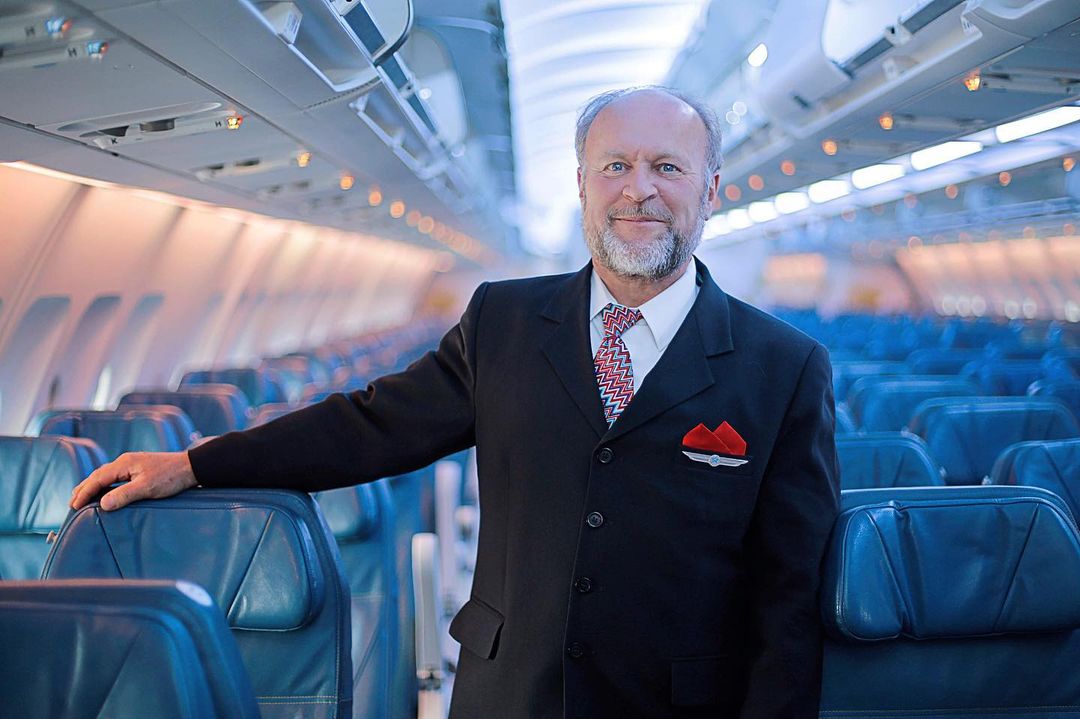 What was the working atmosphere like in the early days?
It was such a family atmosphere, we all knew each other. Air Transat is a company that was created and that evolved with its employees. There was a good-natured atmosphere that was contagious! I felt like I was part of something big, everything needed to be done as we started from almost nothing.
How have the operations evolved since then?
Management was always such a good listener. We soon realised that even though the flight procedures had been thought out with the best intentions, there were little things that didn't work, such as the management of trolleys or the boarding process. Since all the flight attendants already had experience in aviation, we made suggestions and the procedures were quickly adjusted. To this day, there are some procedures that I distinctly remember implementing myself in my first year of service!
What made you stay at Air Transat for the entire duration of your career?
My father was a pilot during the war, my brother worked at Air Canada, my sister was a travel agent. We were all immersed in travel and what it represented. Above all, I am someone who loves to serve, I sincerely like to help people have a great experience on board and to start their holidays on the right foot. The camaraderie of knowing everyone and having friends on every flight was also very important to me.
So it was natural for me to stay with Air Transat.
And with seniority, of course, comes great hours. I really appreciated the lifestyle that my schedule allowed me. I like to travel, I've made friends everywhere, and I've been able to share this with my wife and children.
What was the most transformative trip you took with Air Transat?
In my entire career, I've only been to an all-inclusive once!
More seriously, I've always been a wine lover, so Europe is obviously my favourite. I went there for the first time in the 1990s and I discovered the French culture based on meals with friends, sharing and the pleasures of the table. It's a passion that I will continue to enjoy into retirement.
Do you have a flight anecdote that comes to mind?
On 23 December 2019, we took off from Paris to return to Montreal. Everything was normal, but about two hours after take-off, right when we were flying over Ireland, the pilot called me. "The co-pilot is seriously ill, he is no longer able to fly," he says. I called into the cabin to see if a doctor was on board, and as luck would have it, I indeed found a doctor… who was a friend of the co-pilot! However, his state was deteriorating and the captain decided to make an emergency landing. We were halfway between Ireland and Iceland at that point, so the pilot had two choices: go back or go forward. I immediately notified the crew and while I was mentally preparing my message to make the announcement in the cabin, a flight attendant called me. It was to tell me that the passengers were concerned after seeing that the plane was making a 90 degree turn to the north in the Airshow screen!
In the end everything worked out for the best with both the co-pilot and the passengers. What made a big difference was that the solidarity of the crew and that everyone remained calm. We left Iceland the next day with another co-pilot and everyone got home in time for Christmas!
What has changed the most on board between the first flights you did and the ones you are doing now?
That's easy: the smoking section!
But generally speaking, the atmosphere on board was very festive at that time. Alcohol was served generously in big bottles, just like in bars. It was the 1980's, after all, things sometimes got out of hands…! Let's just say that these were not favourable conditions to fly in complete peace of mind. People travelled less at that time, each trip was a major event for them.
Nowadays, the clientele has changed a lot and usually shows more savoir-vivre on flights.
Learn more about Air Transat employees