Many people head to the sunny Riviera Maya coast of Mexico for a holiday of sun, sand, and sea, without ever leaving the resort. There's certainly nothing wrong with this, but sometimes it's nice to throw in a little adventure along the way. Because an average trip lasts for about one week, here is an unforgettable itinerary of seven days of Mayan Riviera excursions.

Zip-Lining

Zip-lining is a must-do adventure item in any part of the world, but zip-lining in the Mayan Riviera combines the thrill of flying with lush surroundings, picturesque landscapes, warm temperatures and fantastic wildlife viewing, all within reach of fabulous beaches. There are a few different choices for zip-lining in the region, including Xplor Park, Aventuras Mayas, and Selvatica Zip Line & Jungle Canopy Adventures.

Snorkelling

If you're a first time snorkeller, you could head to Xel Ha for some safe and structured swims in a contained snorkel zone. Most people opt for one of the countless boat and snorkel tours offered along the coast, which will take you offshore to some unbelievable underwater dive spots. The Mayan Riviera is known for lush sea gardens, thriving ocean life, and warm waters. At the very least, you could simply swim off the beach of your hotel, as swimming conditions are pleasant nearly everywhere.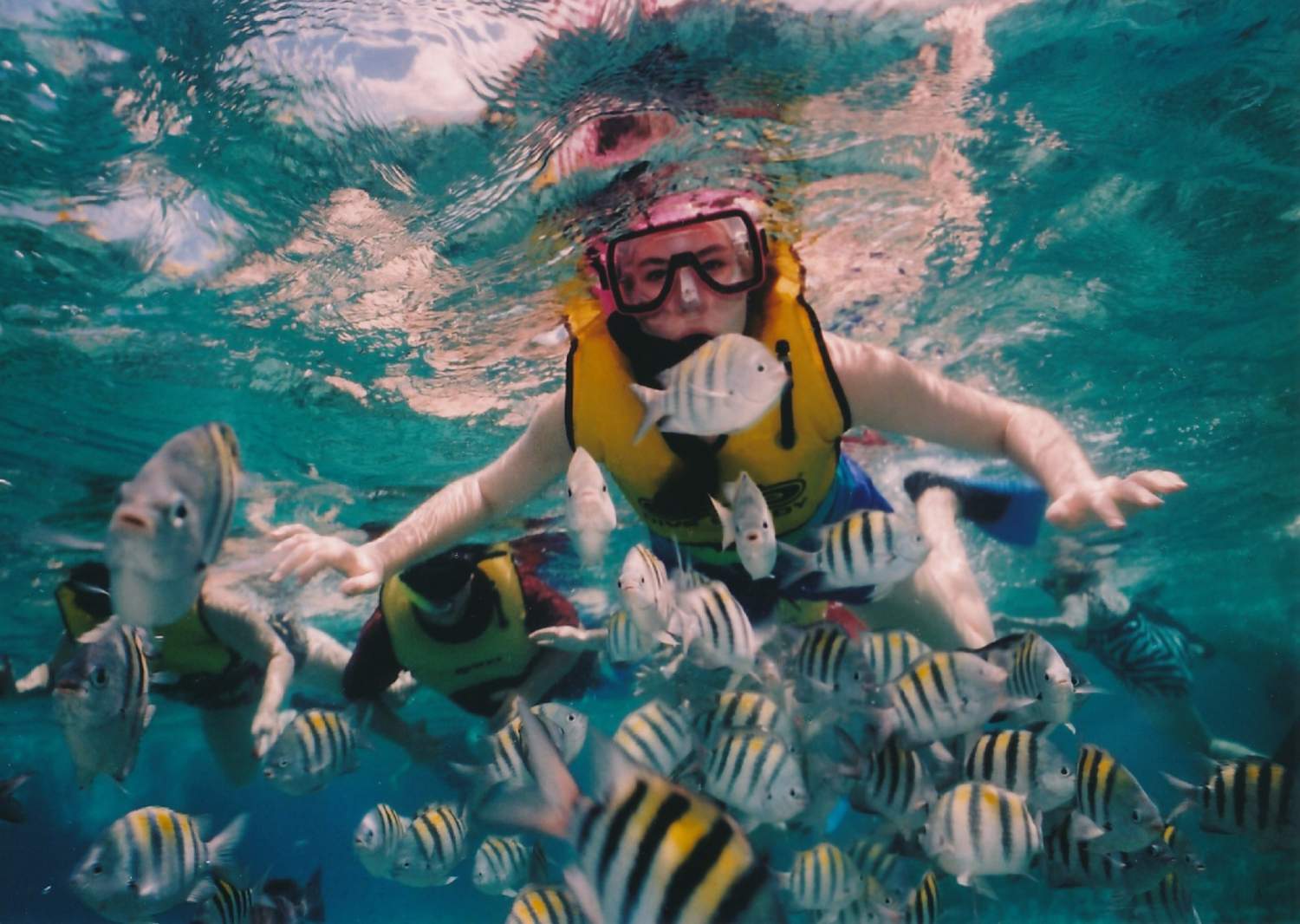 Swim with Whale Sharks
One of the most magical experiences on the Mayan Riviera is to swim alongside the whale sharks. While they should never be touched, simply swimming in the same water space as these graceful giants is the ultimate experience of a lifetime. Glide through the open ocean, and take in one of the most unique marine mammals in the world.

Float in a Cenote

The Mayan Riviera is made up of an unstable crust that is riddled with erosion and dissolution, creating an extensive network of underground caves and rivers, or cenotes. Cenotes are unlike any other swimming experience, and there's nothing quite like silently floating inside of one, while glancing down at the twinkling lights on the cavern's floor. Some good options for cenotes are Hidden Worlds Cenote Park, Aktun Chen, Cenotes Dos Ojos, LabnaHa Cenotes & Eco Park, and Cenote Chaak Tun. One of the best spots is Rio Secreto. Head here for a fun-filled day of underground exploration, where you can hike through the rainforest, get blessed by a shaman, descend into the dark cave below, walk and swim through the flooded caverns, and eventually ascend back through a glowing cave opening. Bonus: spend the afternoon relaxing in a hammock under the palms after you change out of your wetsuit.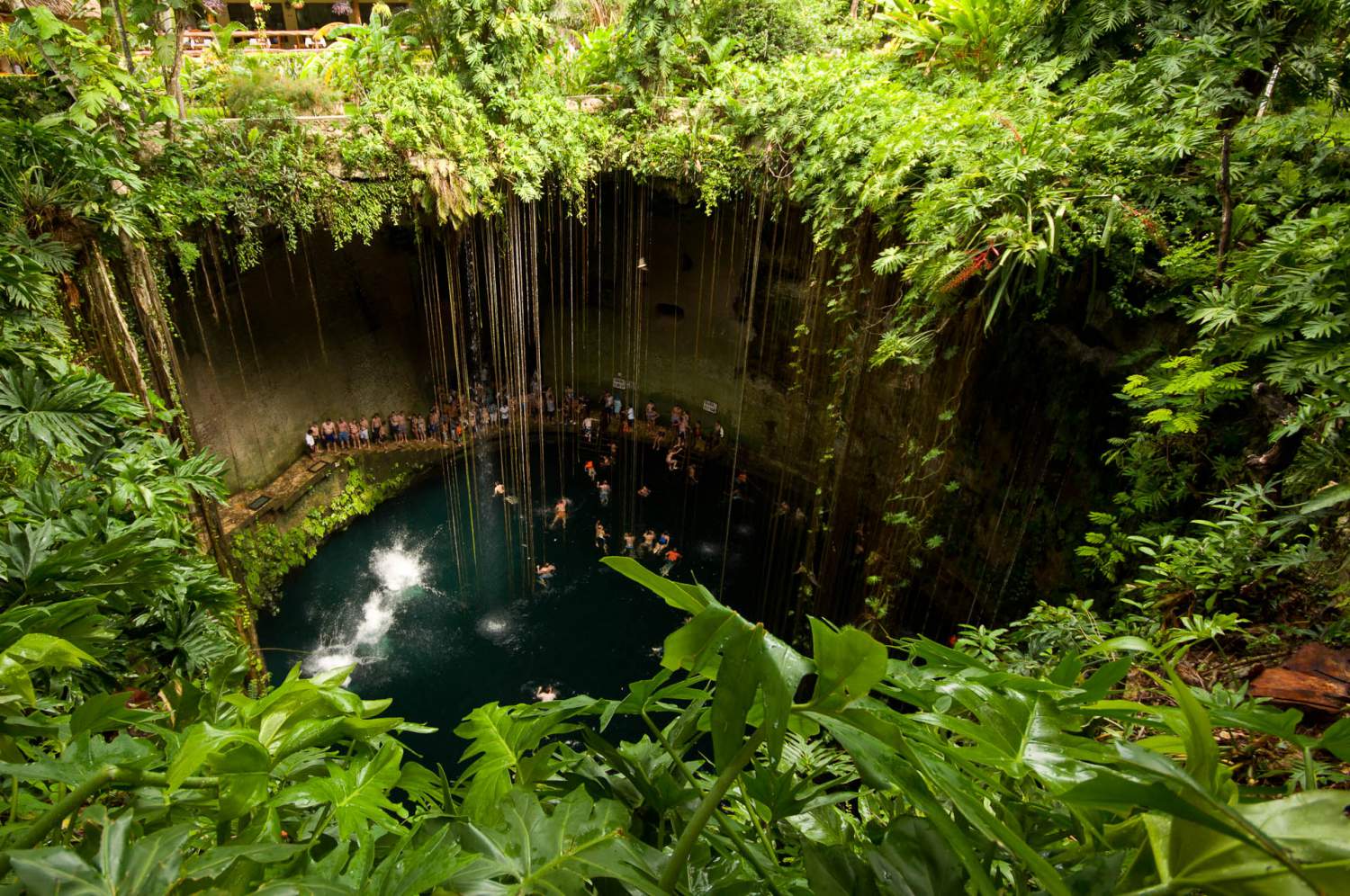 Explore Mayan Ruins
You can't visit the Mayan Riviera without checking out some of its incredible Mayan ruins, and the region is home to what are arguably the most beautiful in all of Mexico. Most people head to the famous Chichen Itza, which is worth the roughly 2-hour trip. However, a far more impressive ancient city exists nearby, called Ek Balam. This lesser-known site is better kept, more natural, and much less crowded. Alternatively, you could head down to Tulum or Coba, both are easy to get to, with regular bus service from most major hotels, and spend a few hours exploring, before heading back to relax on the beach. You won't regret throwing a little history and culture into an otherwise adventure-packed itinerary.
Spend the Day at Xcaret Park
Why not spend your last day on the Mayan Riviera at the coast's most popular family-friendly eco-park? The park occupies 250 acres with caves, cenotes, underground rivers, butterfly pavilion, giant sea turtle sanctuary, aquarium, ancient sports stadium, and more, there is no end of ways to keep yourself busy, and soak up your last bits of Riviera Maya excursions and adventure.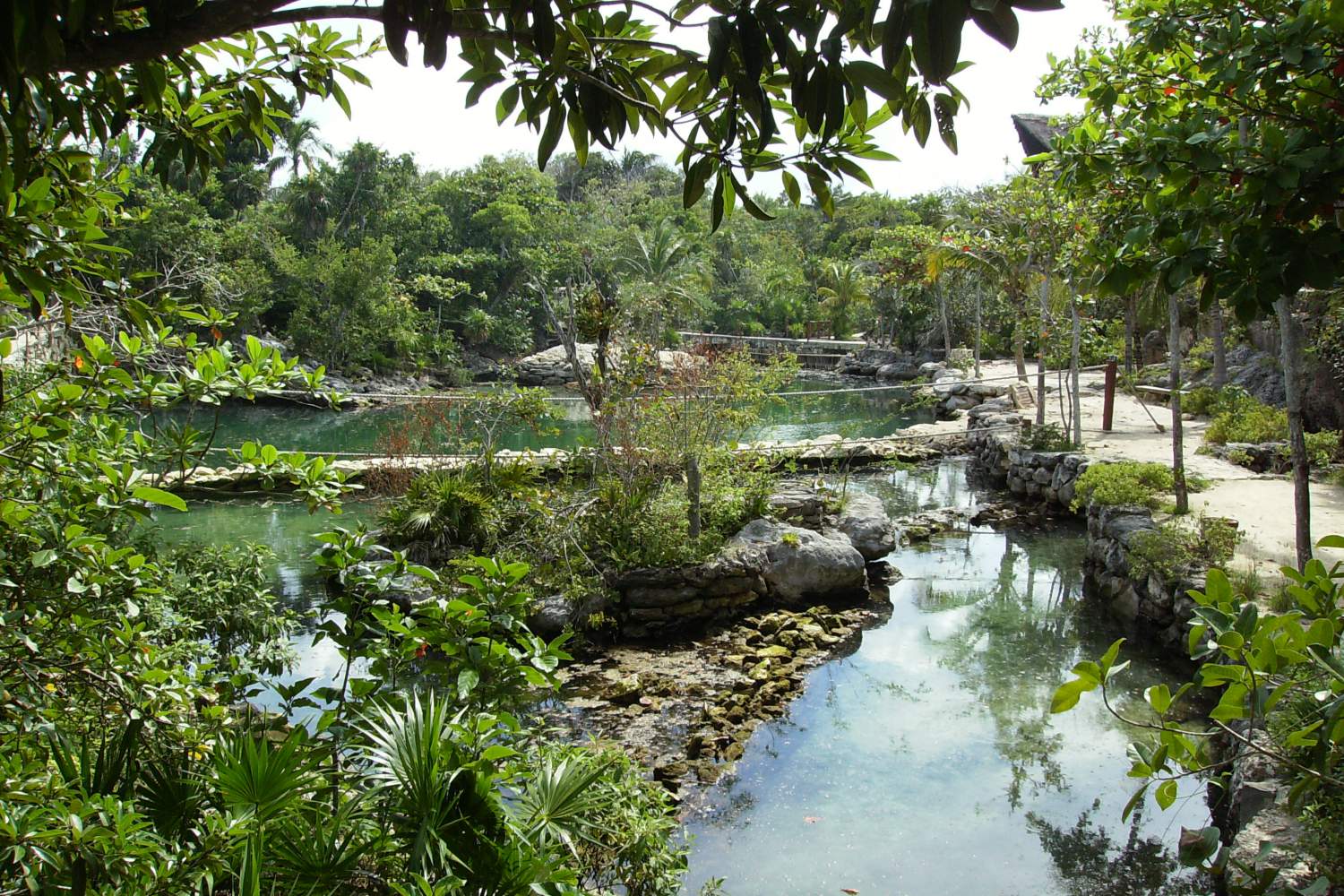 Start planning your trip—find an exciting excursion or book your flight now.
The comments and contributions expressed are assumed only by the author. The recommendations, intentions or opinions expressed are not necessarily those of Transat AT Inc. or its affiliates. See terms of use of the Air Transat website.