Article by Matt Gibson originally published in the December-April 2017-2018 edition of the Atmosphere magazine. Read the latest edition here.
The Athens tourism industry is one of the strongest in the world—and for obvious reasons. The food, history, and architecture are all world-renowned. While those things are amazing, I like Athens for its other, lesser-known qualities.
Don't get me wrong. I love Greek food. I'd be a fool not to be awed by the grandeur of the Parthenon or the majesty of the Acropolis. And it's impossible not to be moved by standing in the city that gave birth to Western philosophy and politics. But, above all, I'm a lover of the outdoors, and it's Athens' natural qualities that make it so dear to me.
Athens is the only major city in Europe that's bisected by a mountain range, making wonderful mountain activities like climbing and mountain biking convenient and cheap. The city's proximity to the ocean means beaches and water sports are also plentiful. As well, the dry, sunny Mediterranean climate is ideal for enjoying outdoors activities.
One does not need to choose between culture and the outdoors in Athens. The two go hand in hand. Here are some great ways to enjoy the area's rich history and beautiful natural setting.
Explore the City
It would be kind of silly to visit Athens and then skip all the amazing historic and architectural sites to go mountain biking—and I would never suggest anyone do so—but there are plenty of ways to combine healthy activities with historical tours to fully engage in tourist attractions.
Athens' city centre has been turned into a pedestrian zone for visitors, and the Athens tourism board has recommended that a classic 3km walking tour is a good way to get your heart moving and see the highlights of the city. Although it's extremely touristy, the tour is a good way to make sure you don't miss any of the major landmarks. Plus, if you're a runner, you can visit them all twice on your morning jog (which I occasionally do).
For a more personal and relaxing touch, you can also find a local guide who will show you his or her favourite parts of Athens free of charge through the city's This is My Athens program. On the other hand, if you're the type who likes to flirt with injury by catapulting yourself over concrete obstacles while you tour ancient monuments, Athens also has several local parkour groups who train in the city's public spaces and visitors are more than welcome.
I prefer my activities to be a little more controlled, however, and I think one of the best ways to explore a city is by bicycle. To that end, Athens is a very bike-friendly city. There are plenty of bicycle rental shops, and cyclists are welcome in the downtown pedestrian zone, parks and cycle lanes on Athens's streets.
There's no shortage of outfits offering bicycle tours of the city, but I prefer to just charge up my smartphone, explore the city until I'm good and lost, then flip on Google Maps and find my way back to the hotel. This, in my opinion, is one of the greatest ways to see the "real" Athens.
Head for the Hills
With mountains in and around the city, opportunities for outdoors adventures near Athens are more convenient and varied than in most other cities of the same size.
Hiking the hills around the city is a popular pastime for locals and tourists alike. It's also a great way to visit out-of-the-way historical sites, such as the Temple of Poseidon, which is one of my favourite spots (I'll explain more in a minute). The EcoTourism Greece website has a list of hiking trails in the area, most of which are suitable for beginner and intermediate hikers. More adventurous hikers who want to avoid busy trails will have better luck using the EveryTrail app to look for lesser-known routes.
I really enjoy mountain biking around Athens. I'm not a very good mountain biker. I don't like bombing down trails with hairpin curves, the way most do where I come from in Canada. That scares me. I just enjoy powering up a hill at a leisurely pace, working up a bit of a sweat, and enjoying some beautiful scenery. The mountains around Athens are perfect for that. The slopes are steep, but not uncomfortably so. The mountains are much smaller than those we're used to in Canada, so getting to the top is relatively easy. Mountain biking is also very popular there, so there are plenty of trails. The SORBA Athens mountain biking group keeps a list of trails within 30 miles of the city and also holds regular group rides, which are an excellent way to mingle with the locals and learn about their city.
Although the hiking and mountain biking around Athens are great, there's no better way to see the countryside than from above. Greece's climate is uniquely suited to sports like hang gliding and paragliding because of a large number of updrafts (pockets of rising hot air) that enable hang gliders and paragliders to gain altitude and stay in the air for long periods of time.
There are several outfits in and around Athens that will take you on a tandem flight (during which you soar above the countryside strapped to the pilot with a harness). It's quite a safe activity, requires minimal physical fitness, and, I can tell you from experience, is an unmatched way to view Greece's gorgeous geography.
Play in the Waves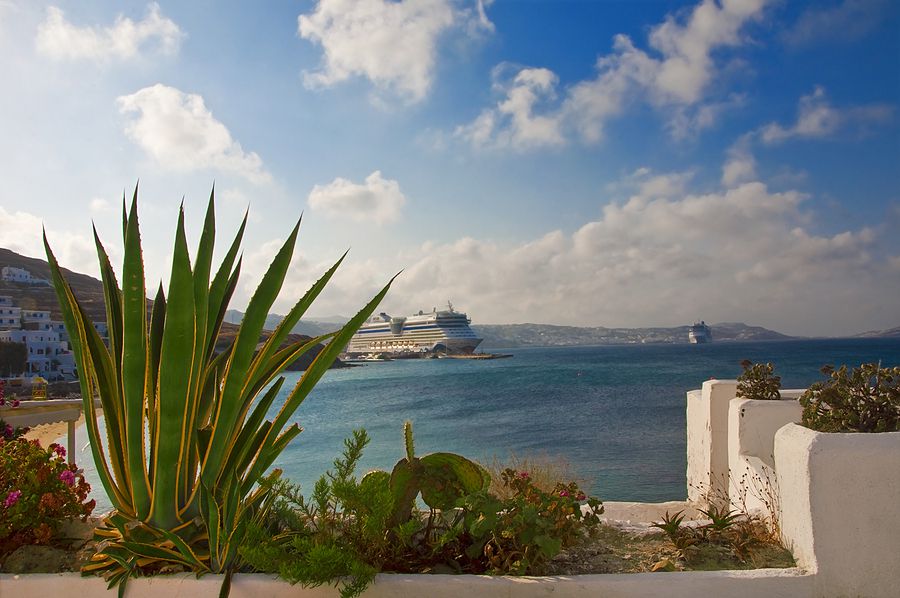 No visit to Athens would be complete without at least one trip (but preferably several) to one of Greece's famous beaches. Since Athens is on a peninsula and surrounded on three sides by water, the selection of beaches and water activities is huge. Finding a beautiful beach in Greece is as easy as finding a cafe in Paris, so I won't bother telling you where to go to sunbathe.
There are some beaches, though, that are especially well-suited to certain activities, so I've highlighted those below.
Photography
You can't beat the sunset behind the Temple of Poseidon and Temple of Athena at Sounion. It's a favourite location for many photographers, myself included. You simply can't take a bad picture here.
Kitesurfing and Windsurfing
I've never gotten the hang of it, personally, but everyone I know who likes kitesurfing and windsurfing love Nissakia, just 25km east of the city, where winds are consistent, waves are moderate and rental shops are plentiful.
Snorkelling and Diving
Even though I'm a certified diver, I prefer to snorkel. The best place for both of these aquatic activities is 60km south of Athens in Cape Sounio. There is no shortage of snorkel and dive rental shops in this popular tourist area and excursions depart daily.
Located on the southernmost tip of the Greek mainland, Cape Sounio is also an ideal jumping-off point from which to plan trips to the thousands of nearby Greek islands. If you're planning to continue your exploration of Greece and the Mediterranean, this is the best place to wrap up your time on the mainland and plan your next adventure.
With these hot-spot recommendations, your active lifestyle will be ideally matched by beautiful landscapes, culturally diverse food and breathtaking beach scenes. You simply can't go wrong.
Find flight information and more great tips for travelling to Athens here.
The comments and contributions expressed are assumed only by the author. The recommendations, intentions or opinions expressed are not necessarily those of Transat AT Inc. or its affiliates. See terms of use of the Air Transat website.
[cf]skyword_tracking_tag[/cf]